Coco Shrimp in Denton serves up delicious Hawaiian flavors amid continued expansion plans
The Collin-Denton Spotlighter sat down with the partners of Coco Shrimp's Denton location to learn more about the growing restaurant chain and try some of its signature shrimp.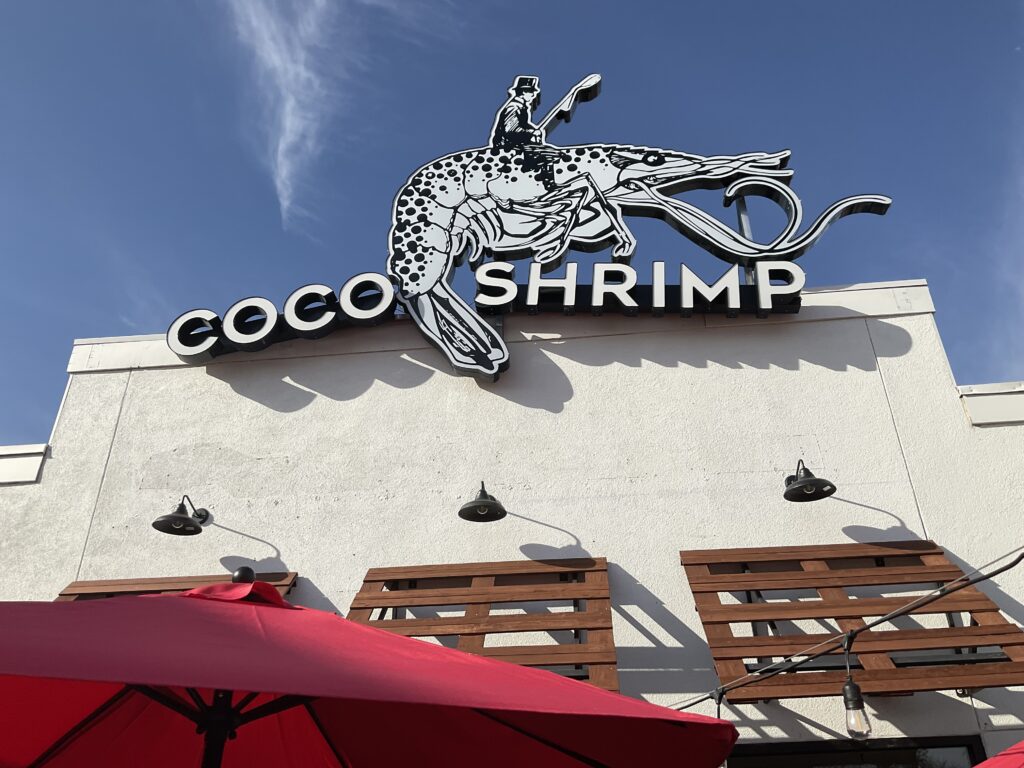 All it takes is one shrimp and you're hooked. It's a phenomenon the managing partners behind Coco Shrimp's Denton location say they've seen time and time again.
Blaise Hadley, one of the partners at the location, explained how he's guided customers to Coco Shrimp firsthand. Whether its people sitting around the outside dining space between the Hawaiian shrimp standouts and the neighboring Popeyes or friends and family of current customers who were too skeptical of the shrimp-centric concept to give it a shot, all it took was a single sample to change their minds.
According to Hadley and his partners, it's typically not long before they see those same faces ordering full meals at the counter.
"If I can get you in here one time, you're normally ours," Coco Shrimp Denton Partner and Manager Robbie Robison said.
It's a bold claim. Then again, there's bold flavors and bolder expansion plans to back it up.
Coco Shrimp prides itself on its Hawaiian flavors and fresh, made-from-scratch cooking. With roots in the food truck industry in Fort Worth, the growing chain of fast casual shrimp restaurants has already spread to four brick-and-mortar locations around Tarrant and Denton County with plans in the works for more.
Hadley, a veteran of the restaurant industry and uncle of brothers-in-law Isaac Hadley and Jordan Barrus who founded the restaurant, is helping spearhead the expansion plans with the help of longtime coworker and fellow Coco Shrimp partner Walter Cervin.
"We've got one slated for Mansfield," Hadley said of the restaurant's upcoming plans. "We're looking all over the metroplex. I want to expand across Texas."
If it sounds like the partners behind Coco Shrimp are confident in their plans and product, it's for good reason. They're serving up some of the most flavorful seafood bites in North Texas.
Coco Shrimp provided The Collin-Denton Spotlighter with a sampler plate and coco shrimp taco for proof.
The restaurant fills its sampler plate, which Hadley says is one of Coco Shrimp's most popular dishes, with a trio of sauteed shrimp flavors: spicy, lemon herb and sweet and spicy. Hadley notes that the sweet and spicy is the restaurant's most popular standalone flavor, a variation on their namesake coconut shrimp covered in sweet teriyaki and spicy sauce.
The selection of seafood sits atop a heaping helping of the restaurant's butter-garlic seasoned rice and served alongside ginger, poppy seed and sweet chili dressings as well as a side salad.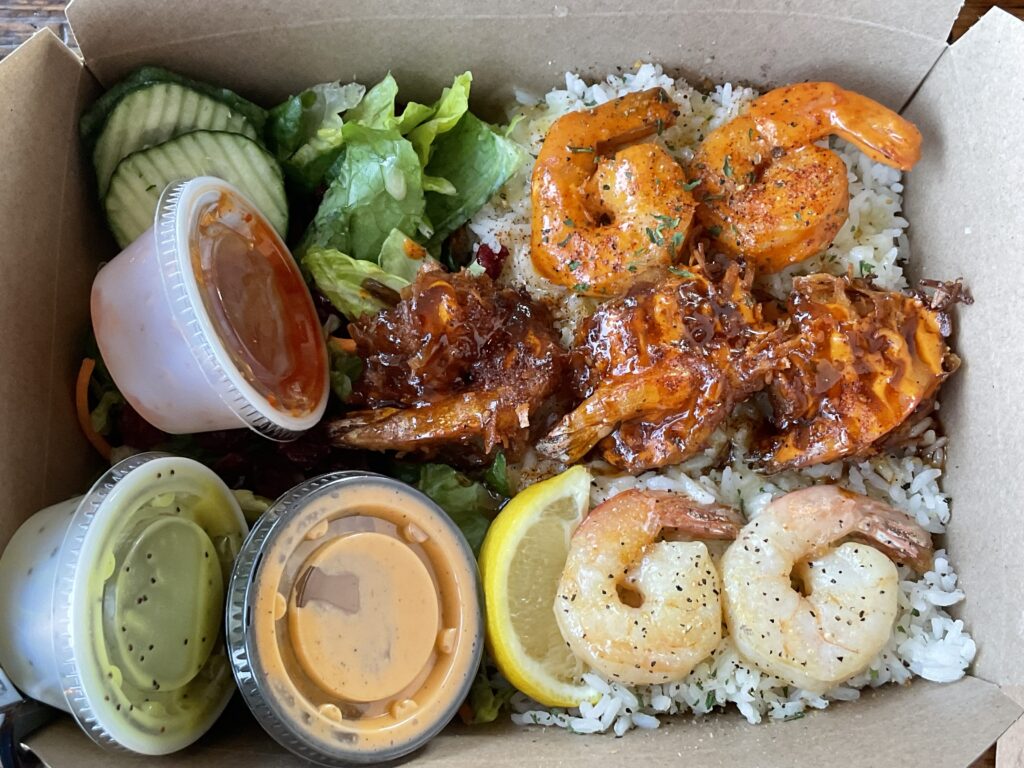 When the plate arrives at the table, the first element that hits you is the color. As a skeptic of Instagram foodie culture, rarely have I felt the urge to snap a shot of my meal. Nonetheless, it would've been hard not to here.
On the first bite of the sweet and spicy shrimp, it's easy to see how Coco Shrimp so easily swayed its skeptics. Restaurants far too often exhort the values of freshness, but it's truly a difference maker here.
You can immediately taste a difference in the freshness of the shrimp. There's an elevated flavor and tenderness to the shrimp itself that comes through even amid the mixture of Hawaiian spices and sauces.
"The coconut shrimp's battered and breaded here every day," Hadley said of the restaurant's namesake flavor. "It's not like we buy it frozen and prepped. We prepare it here."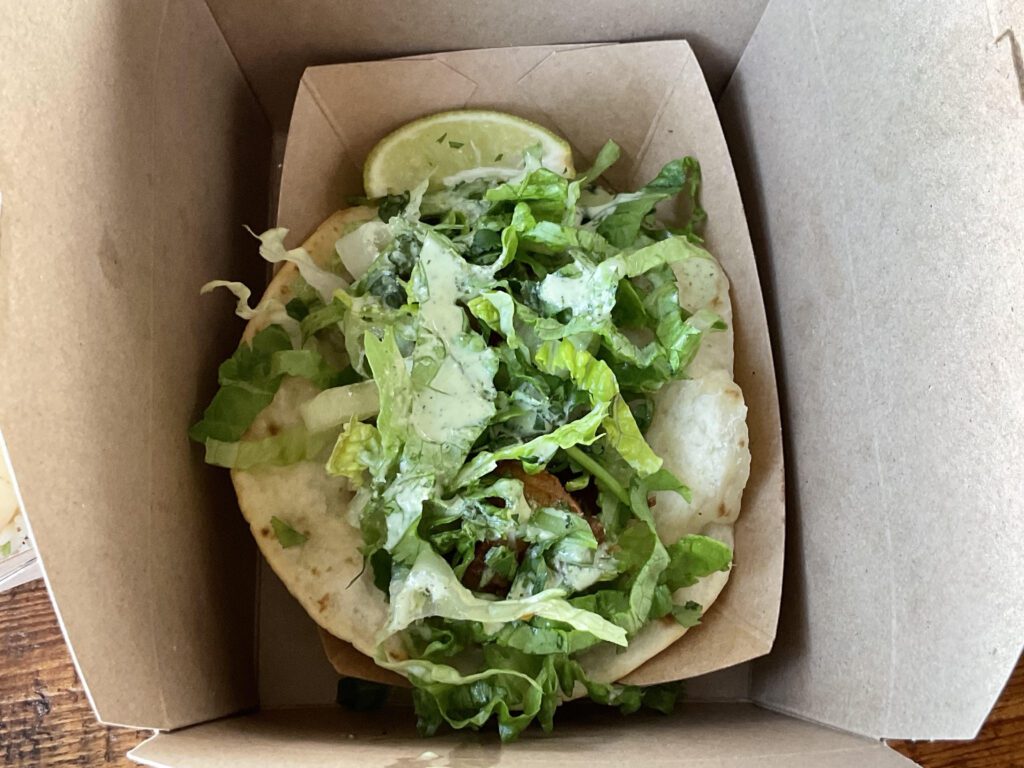 The lemon herb and spicy flavors similarly retain that fresh flavor, even if the spicy seasoning mix does take charge a bit more. All three are worth a try, as is the taco dish, with each bringing a distinctive palate of seasoning to the table.
The rice, believe it or not, is also a must-try. Cervin described it off-the-cuff as "liquid love" which seems almost apt for this buttery, creamy rice.
Big Hawaiian flavors aren't the only focus at Coco Shrimp, however. The restaurant places great emphasis on the originality of its surroundings and décor. It's filled with hanging surfboards which have seen some real experience out on the waves, some of which evidently felt those waves harder than others, as well as surf magazines, live plants and hand painted artwork.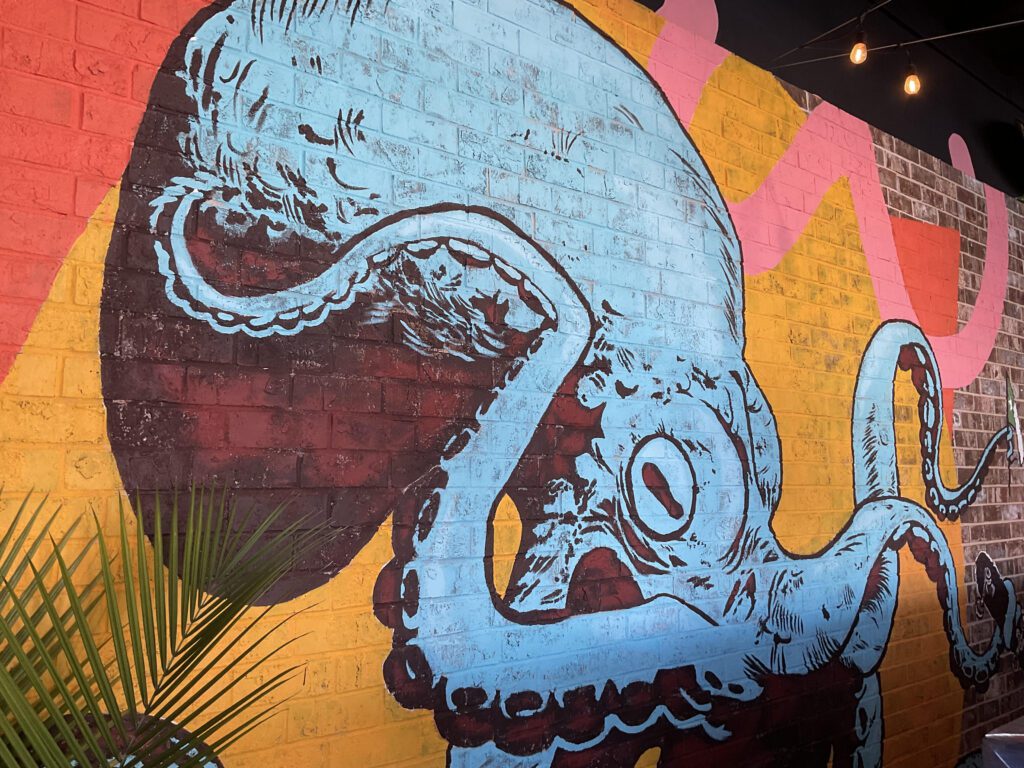 "It's authentic north shore (Hawaii) and that was the goal," Hadley said, explaining how he feels details like the live plants and reclaimed barnwood wall décor estimated to be more than a hundred years old touch on some of the island inspirations from his nephews.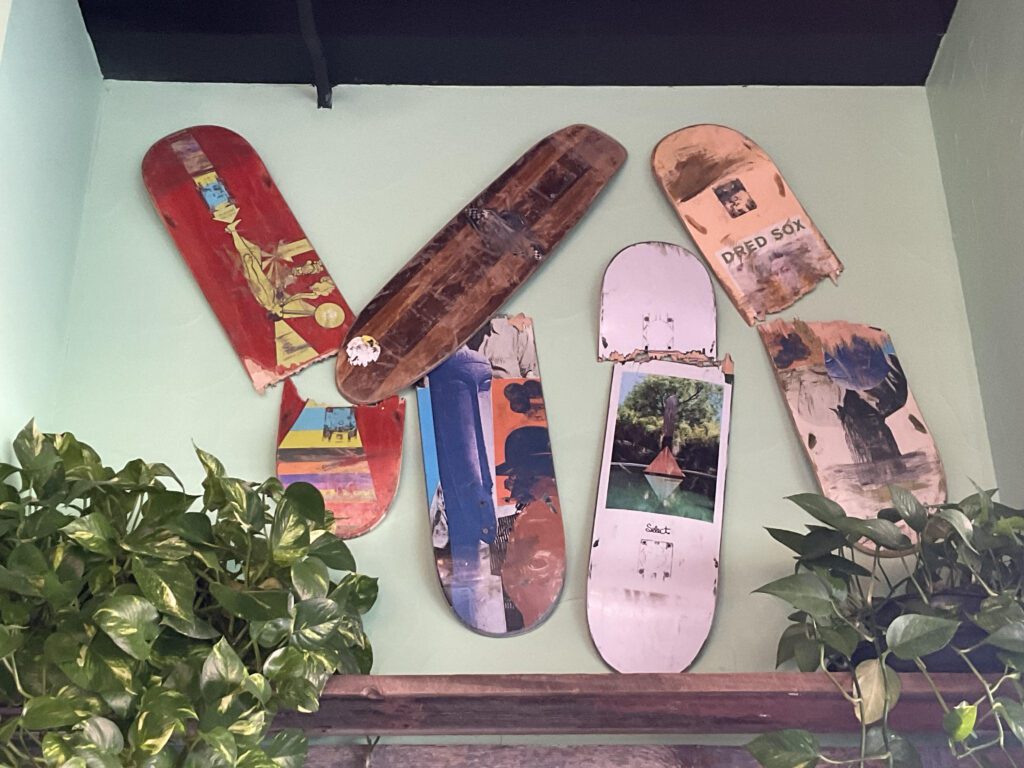 Coco Shrimp also pushes what it feels are some of the universal Hawaiian values in its restaurant culture as well. Robison and Cervin mentioned that the staffing problems plaguing the restaurant industry of late haven't affected Coco Shrimp, pointing to the fact that the company hasn't had to hire any new staff after its initial hiring process.
"We're trying to make it where works not work," Cervin said of what he calls the family environment the restaurant tries to cultivate for the staff.
That family environment extends to the customers as well. Robison calls Coco Shrimp a "word of mouth company" and points to being out with the customers and regulars to get feedback from the community as a crucial element of its success, something he plans to continue as Coco Shrimp keeps attracting customers in the Denton area.
"It's a big 'ohana here, like a big family," Robison said.
Coco Shrimp in Denton is located at 1716 S Loop 288, Denton, TX 76208.