The Moonbeam Bakery is a delicious dream come true in Allen
The Moonbeam Bakery is the culmination of a lifetime of baking experience for owner Rachel Dymond.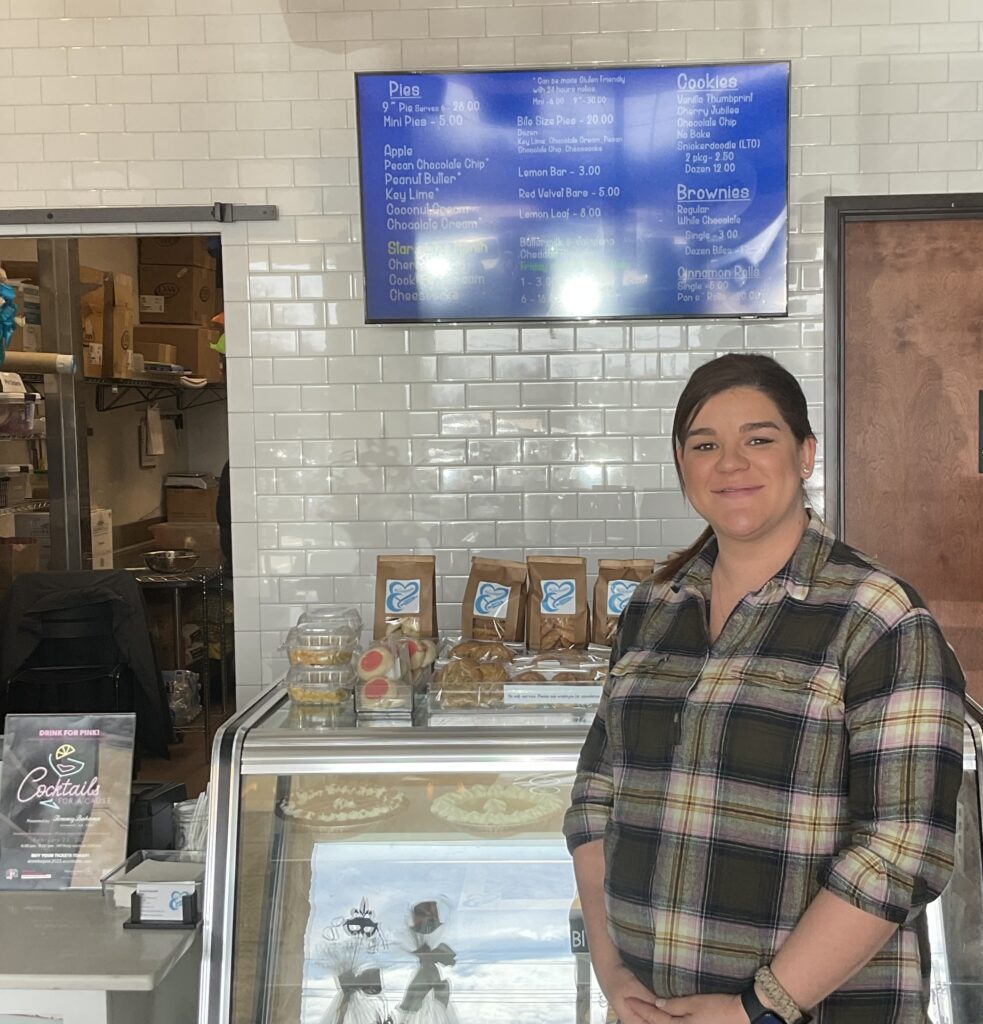 Rachel Dymond grew up baking. It was something she enjoyed with her parents and grandparents, especially her grandpa who became interested in recipe development after retirement. From working on recipes in high school to earning a hospitality degree from Kansas State, Dymond always knew she wanted to own her own bakery then.
A desire to deepen her knowledge of the craft led her to work at Jason's Deli, The Original Pancake House and even a different local Texas bakery, along the way refining her recipes and learning how to adapt them to a commercial scale.
In May 2020, Dymond opened The Moonbeam Bakery in Allen, a culmination of her hard work named in honor of her grandpa, who helped spark her love for baking and the dream that had become a reality.
"His nickname for me was moonbeam, so to kind of honor him, that's what I decided to name the bakery," Dymond said. "We specialize in pies, all from scratch recipes that I've developed."
Those recipes primarily come from Dymond's personal experiences and ideas over the years, filling an expansive menu ranging from a variety of pies and cookies to brownies, bars and breakfast items. The menu also includes some family recipes such as cherry and lemon meringue pies from her grandpa and red velvet bars inspired by her mom.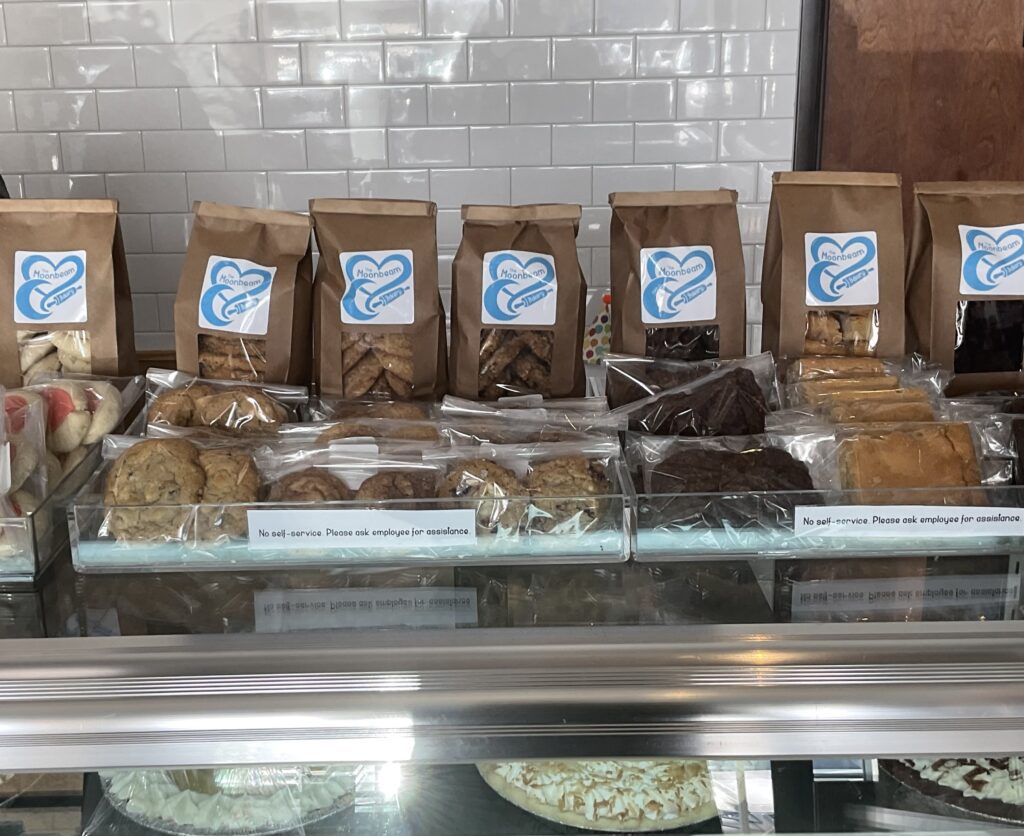 "We started with pies and cookies, and then it was just kind of based on what customers asked for, things that we were wanting to try," Dymond said, explaining that she developed recipes for cinnamon rolls and biscuits to give customers who came in for dessert the opportunity to buy breakfast for the next day.
The bakery also puts out a star of the month pie, a special seasonal flavor for that month, like the top-selling cherry pie for Valentine's Day in February, pumpkin for November or blueberry for July.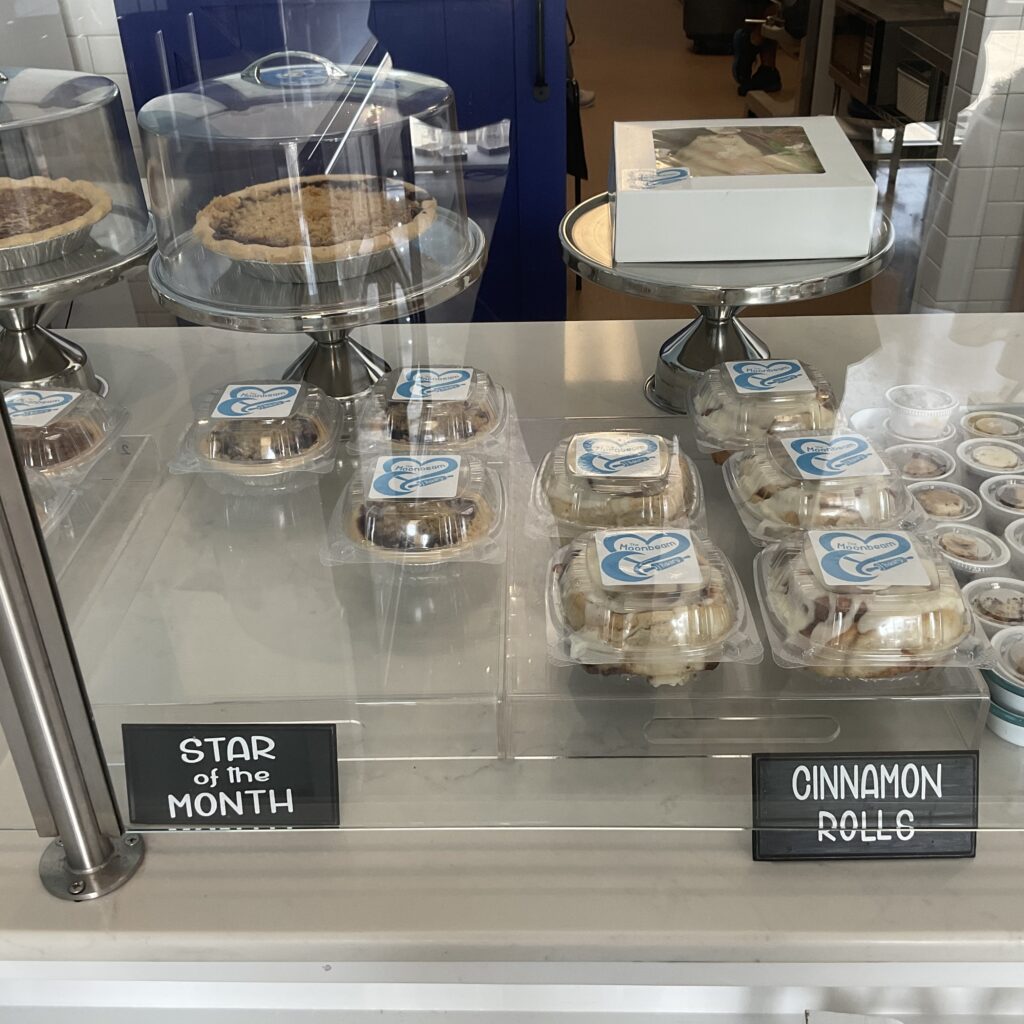 The Moonbeam Bakery's key lime pie is the year-round bestseller however, followed by the chocolate cream.
The Collin-Denton Spotlighter tried one of The Moonbeam Bakery's mini key lime pies, quickly falling in love with the pie's exceptional balance between sweet and tangy flavors.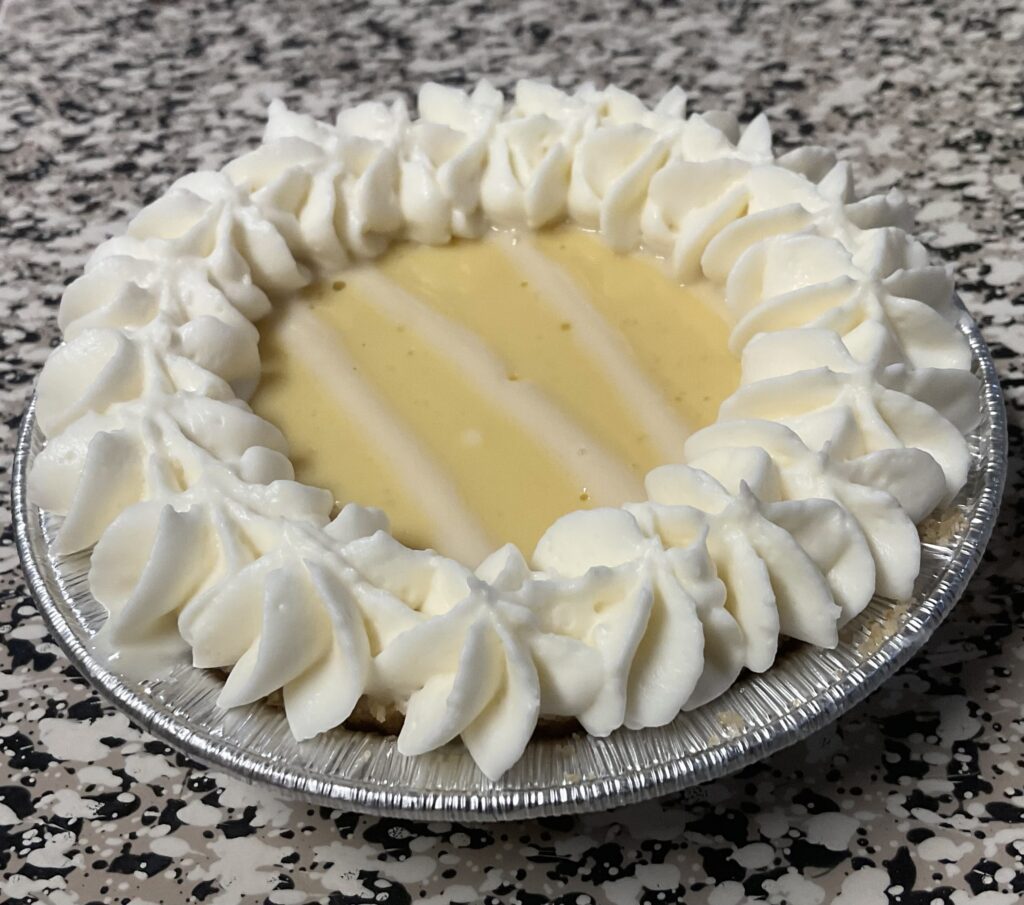 "I think the combination of ingredients, and having the right amounts of those ingredients, and lots of love thrown in there just makes a really good pie," Dymond said. "You have to have the right ratio of filling to crust."
It's that eye for pie that has undoubtedly helped Dymond make a name for The Moonbeam Bakery in the local community, whether by growing the bakery's business at weddings, corporate events and baby showers or helping raise money for area organizations through spirit week fundraisers.
Local schools, nonprofits, churches and other groups can pick a week for the bakery to collect receipts from purchases related to their fundraiser. Then, the organizations receive 20% of each of those sales back in donations.
"That's our biggest fundraiser that people tend to do because I think it's very easy to just advertise it and talk about it," Dymond said.
The community support extends personally to Dymond from her staff as well, which she explained she's relied on during her pregnancy with her son, due in April.
"It is challenging, but thankfully I've been very lucky that I had a very easy pregnancy so far," Dymond said.
Dymond noted that, overall, the local Allen community is very supportive of her dream business. With such delicious pies, The Moonbeam Bakery might just be a dream come true for Allen residents too.
The Moonbeam Bakery is located at 1008 W McDermott Dr. Ste 400, Allen, TX 75013