Unique North Texas events this weekend: May 19-21
Spotlighting some of the best Mother's Day events in Collin County, Denton County and beyond for this coming weekend.
Wildflower! Arts & Music Festival – Richardson
Rock out in Richardson at this annual music festival from May 19-21 at the Galatyn Park Urban Center. The festival features five stages of live music, including festival headliners like popular rock band X Ambassadors, known for multi-platinum songs like "Unsteady" and "Renegades," legendary rock icons Joan Jett and The Blackhearts and Texas blues royalty Jimmie Vaughan & The Tilt-a-Whirl Band.
While enjoying those groups, or any of the other exciting performers booked for this year's festival, attendees will also be able to experience a variety of different attractions like an art guitar auction, a performers row filled with acrobats, street performers and magicians, various art and music competitions and much more. There will also be shopping available at a local and regional vendor marketplace as well as a full food and drink court, including a craft beer garden. The festival runs from 6:00 p.m. to midnight on May 19, 11:00 a.m. to midnight on May 20 and 11:00 a.m. to 6:00 p.m. on May 21. Friday and Saturday admission costs $35 while Sunday admission costs $20. For a full list of attractions and musical performers, visit  https://wildflowerfestival.com/.
Main Street Fest – Grapevine
Grapevine is hosting a massive festival of its own at the city's 39th Annual Main Street Fest. This year's festival includes a trio of ticketed craft beer attractions, Guinness World Record-holding and nationally acclaimed street performers and musical headliners like multi-platinum country artists Little Texas and Billboard chart-topping alternative rock group Vertical Horizon. Tickets for the festival, which opens at 11:00 a.m. on May 19-21, start at $9 for standard general admission. Check out the Collin-Denton Spotlighter's recent feature on the festival to find out more.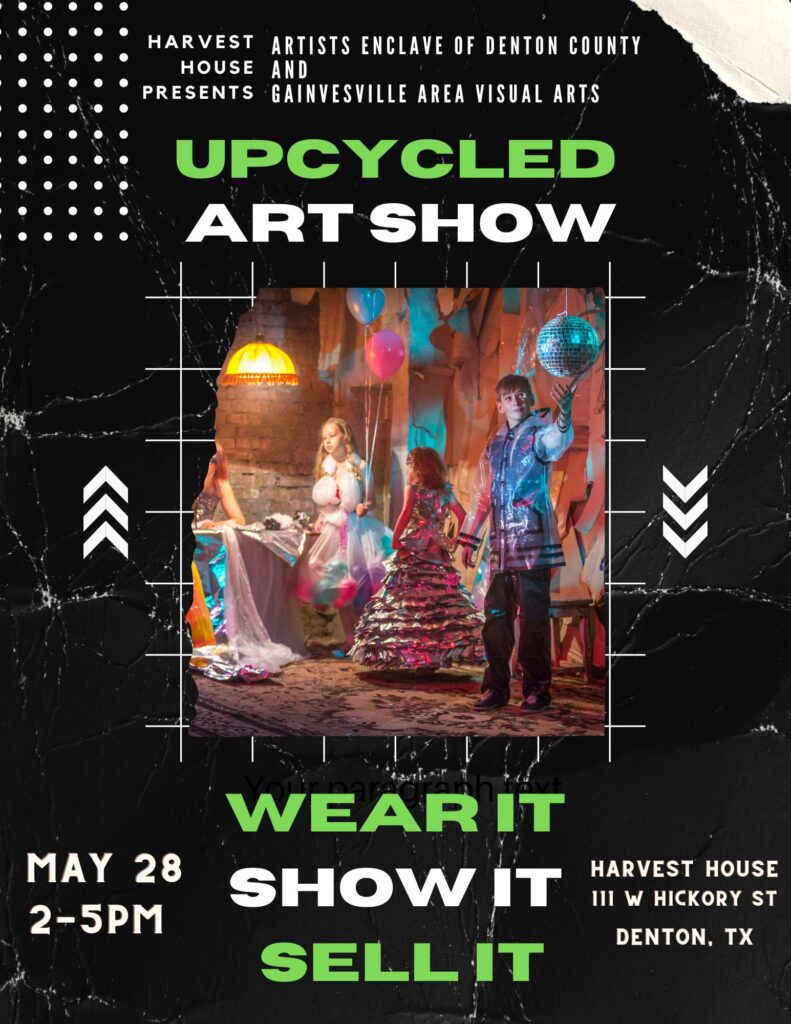 Texas Mineral & Fossil Show – Plano
Enjoy a different kind of rock show at the Plano Event Center from May 19-21. The Texas Mineral & Fossil Show is a free-to-attend show full of retail and wholesale dealers of minerals and fossils. The show, which opens at 10:00 a.m. each day, will also include the chance to participate in a $100 hourly dealer voucher giveaway on Friday and hourly mineral giveaways on Saturday and Sunday. Roll on over to https://www.rmgmpromotions.com/ or the Visit Plano website to learn more and see a complete list of participating vendors.
East & West Fest – McKinney
May is Asian American and Pacific Islander (AAPI) Heritage Month, and the Roy & Helen Hall Memorial Library in McKinney plans to celebrate those diverse and rich cultures at this fun, family-friendly festival. East & West Fest contains a full slate of cultural entertainment, such as music by the Dallas Guzheng Association, K-Pop dance covers and lessons and a lion dance and drum routine by Phap Quang Lion Dance. There will also be booths from local cultural organizations, a crafts station and a variety of food and drink vendors at the free festival, which runs from 11:00 a.m. to 2:00 p.m. on May 20. Visit Eventbrite for a complete list of vendors and attractions.
Asian American Heritage Festival – Garland
A world parade, firecrackers and lion dancers are just a few highlights at the Asian American Heritage Festival at Winters Park in Garland. The festival, also on May 20, will spotlight a truly expansive variety of cultural performances to kick off the festival before introducing special appearances by a number of exciting entertainers and musical guests in the evening. Check out the Visit Garland website to see the full performance schedule, which runs from 2:00 p.m. to 10:00 p.m., and learn more about this inaugural event.
Tacos and Tequila Festival – Fort Worth
A hundred different street tacos, hand-crafted margaritas and a music lineup filled to the brim with hip-hop legends highlight Tacos and Tequila Festival opening at 2:00 p.m. on May 20 at Panther Island Pavilion. The list of platinum-recording artists alone makes this a premier event with performances by the likes of Ja Rule, Fat Joe, Flo Rida, Bone Thugs-N-Harmony and Montell Jordan slated for the 21-and-up festival. In addition to the jam-packed music lineup, there will also be some unique experiences during the festival like a lucha libre wrestling show, a chihuahua beauty pageant and exotic car showcase. General admission tickets to the festival start at $69 before fees. Go to https://tacosandtequiladfw.com/ to find out more.