Artists Enclave of Denton County urgently needs artists for May 28 Upcycled Art Show
The Upcycled Art Show runs from 2:00 p.m. to 5:00 p.m. at Harvest House in Denton on May 28.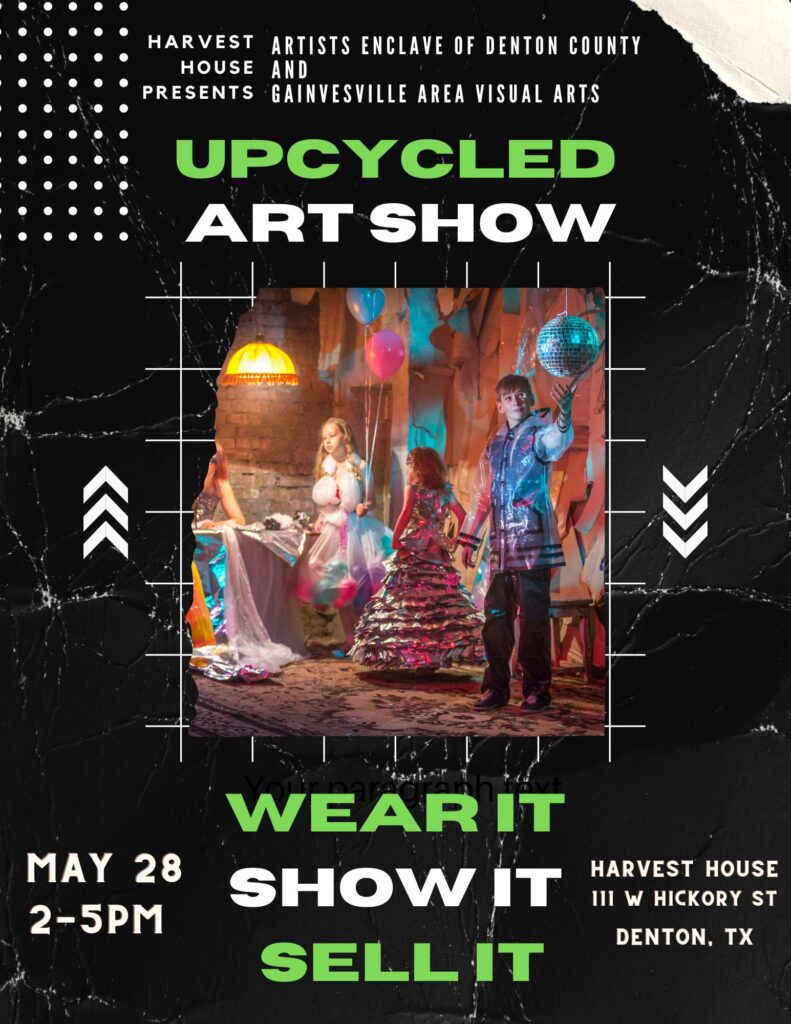 The Artists Enclave of Denton County is seeking "about five more artists" for its upcoming Upcycled Art Show from 2:00 p.m. to 5:00 p.m. on May 28 at Harvest House in order to avoid cancellation, according to the organization's president Kimberley Dietrich.
The show aims to spotlight green, environmentally friendly designs that utilize materials that people would otherwise recycle or dispose of. For a $15 registration fee, participating artists can showcase up to two fashion designs or art projects made with at least 75% recyclable materials on stage at the show.
One such design is an elaborate light-up dress form made from recycled trash bags that Dietrich herself designed for the show.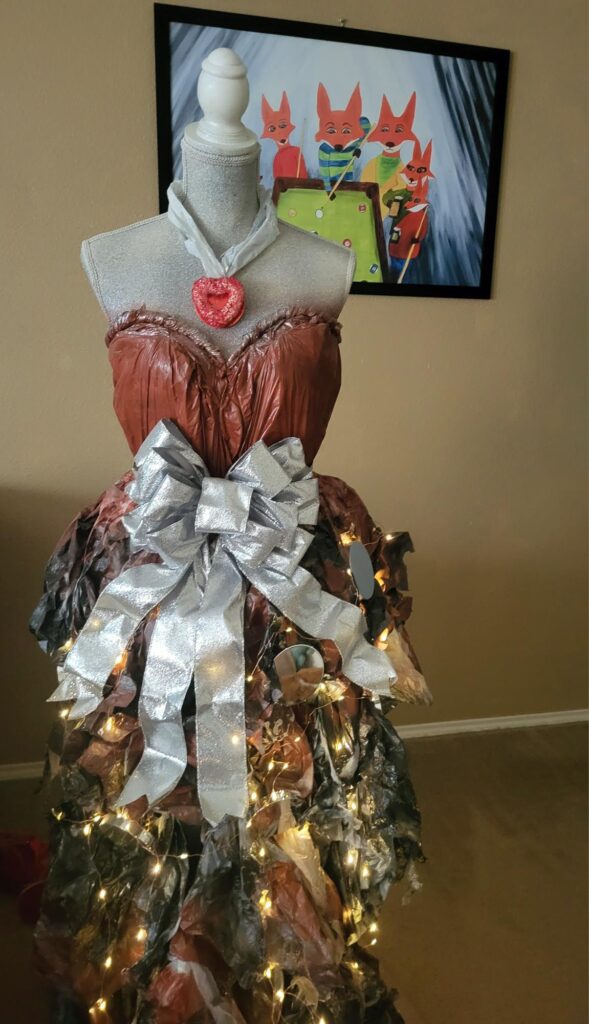 Dietrich noted that the show is currently waiving its submission deadlines for artists and also looking to fill the remaining 5 of its available vendor spots.
"I would love to have five more vendors, and they can share their table if they wanted to," Dietrich said, adding that vendors must be members of either the Artists Enclave of Denton County or Gainsville Area Visual Arts to participate but are not beholden to selling upcycled products.
Current participating vendors include fellow 2D and 3D artists, jewelry and antique sellers, a face painter and local photographer Mike Ferreira, who recently published a photobook titled "This is Denton."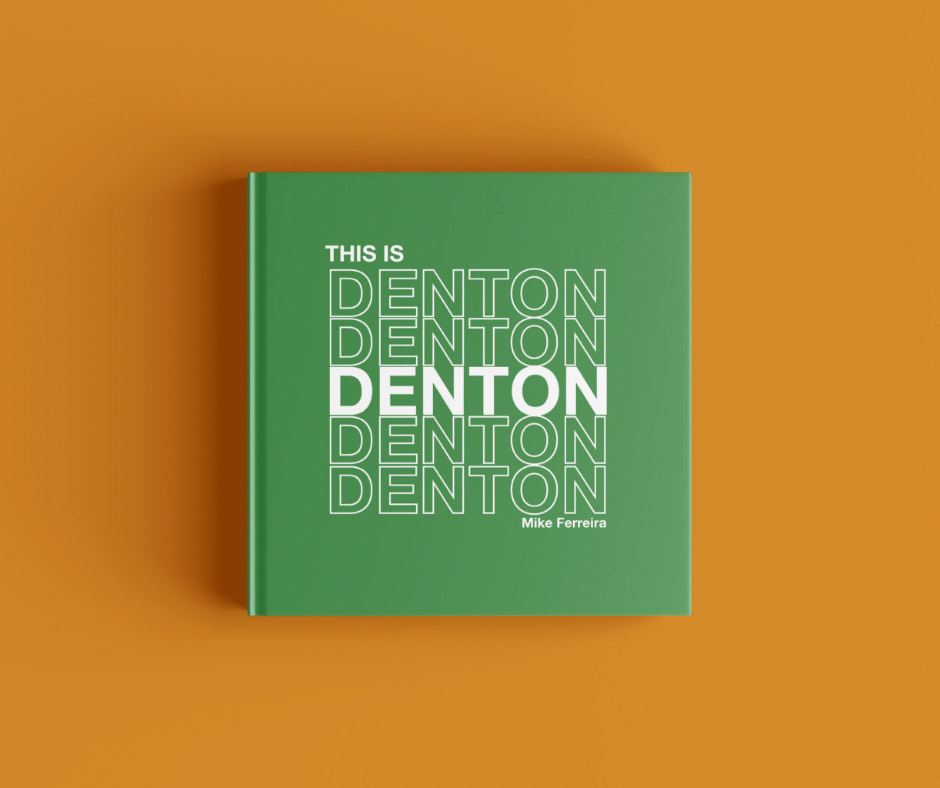 Additionally, participating artists will be able to sell their pieces to attendees without any commission from the organizers.
"You sell it, you keep the money," Dietrich said. "We don't want anything to do with that."
The Artists Enclave of Denton County encourages artists and vendors interested in participating in the show to reach out through the group's Facebook page or via dentonenclave@gmail.com.
For more information about the Artists Enclave of Denton County, visit the organization's website here. To learn more about Harvest House, the bar, coffee shop and music venue hosting the show, visit http://www.dentonharvesthouse.com/.
As a supporter of the arts in Collin and Denton counties, the Collin-Denton Spotlighter will be running a series of advertisements for the show in the coming days. These ads do not affect the Spotlighter's editorial integrity in this or any other story.