Grapevine's 39th Annual Main Street Fest is bringing exciting new attractions for adults and kids alike
Grapevine is set to host its annual Main Street Fest on May 19-21.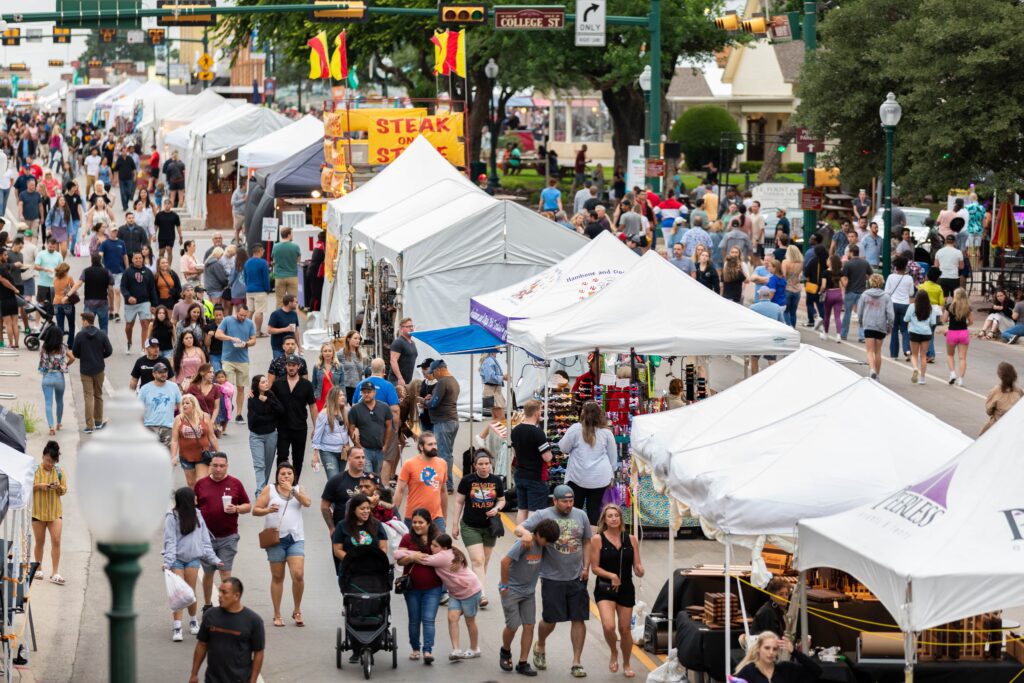 As Main Street Fest heads into its 39th year, it's safe to say that the annual event has become something of an institution in Grapevine. However, the festival's organizers aren't relying solely on that rich history to carry this year's event as they have booked a slate of new and exciting attractions to accompany the festival's longtime crowd-pleasers.
"They care so much about keeping it an amazing experience and making it different than all the years before," Grapevine Convention & Visitors Bureau Director of Communications Elizabeth Schrack said of the Main Street Festival organizers. "We have lots of new things this year, lots of new vendors, artisans (and) food places."
Headlining the new additions and expansions to the festival this year is a trio of new food and drink events led by an expanded version of the festival's Craft Brew Experience.
"The Craft Brew Experience is bigger than ever this year. It's about 50 breweries from across the United States and more than a hundred craft brews to taste," Schrack said, noting that each of the brew events is a separate ticketed experience from the festival itself. For a $20 advanced ticket, attendees can taste eight 3-ounce samples from the selection of brews in their own souvenir glass at the experience.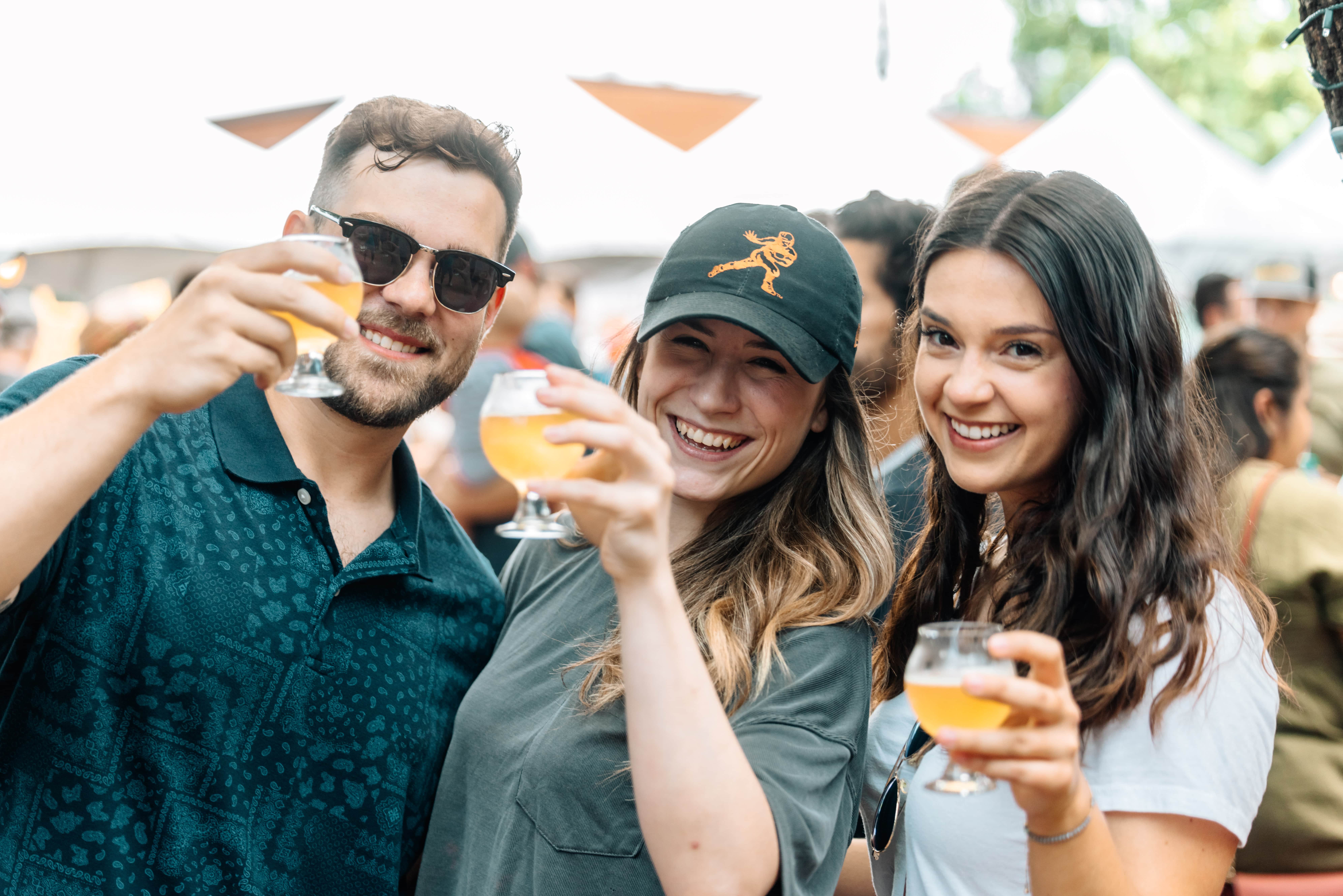 The festival will also host a new standalone craft brew experience A Taste of Texas, which spotlights 20 different Texas-based breweries, and its first-ever Brews & Bites pairing workshop. Those 75-minute workshops running throughout the weekend are a collaboration between Keller-based Shannon Brewing Company and Chef Fabian Goury of Main Street Bakery and Chez Fabien.
"They'll teach people how to pair your favorite craft brews with your favorite foods," Schrack said, explaining that festival organizers developed the idea for the event after seeing the success of a charcuterie board building workshop last year.
Grapevine's Chicken N Pickle will even be hosting brew-themed event at the festival's new open pickleball court with a stein-in-hand competition that challenges participants to play a match of pickleball without spilling their beer
Adults won't be the only attendees able to enjoy new attractions at this year's Main Street Fest either. In addition to the festival's carnival rides and KidZone, Schrack added that both the young and young-at-heart would be able to enjoy a new circus workshop this year.
"Kids are going to be able to learn how to do all kinds of circus tricks, and they become little experts," Schrack said. The circus workshop will include lessons on everything from spinning plates to juggling balls and a number of other traditional circus acts. There will even be bucket stilts for young children and practice wooden stilts for teens and adults to try.
Other unique kid-themed attractions at the festival include a touch pool hosted by SEA LIFE Grapevine that will give children a hands-on experience with different sea life as well as family-friendly street performers like Multiple Guinness World Record pogo stick entertainer Pogo Fred and acclaimed national touring street performers The Red Trouser Show.
The festival's entertainment doesn't stop there, with multiple stages of live musical performances headlined by multi-platinum country artists Little Texas on May 19 and Billboard chart-topping alt-rockers Vertical Horizon on May 20.
With all the entertainment and events happening at this year's Main Street Fest, Schrack said that organizers have been working "around the clock to make sure (the festival) comes together" and that the fun doesn't stop all weekend long.
Main Street Fest runs from 11:00 a.m. to 11:00 p.m. on May 19-20 and 11:00 a.m. to 6:00 p.m. on May 21. Admission is $9 for standard adult tickets and $5 for children 6-12 as well as for seniors 62-and-up. There's complimentary admission until 5:00 p.m. on May 19. For more information about the festival and its various attractions, visit https://www.grapevinetexasusa.com/main-street-fest/.