The force is with Order 66 Toys, a must-stop shop for Star Wars collectors in Plano and around the world
Local Star Wars collectors should head to Order 66 Toys in less than 12 parsecs to check out their extensive collection of toys and merchandise.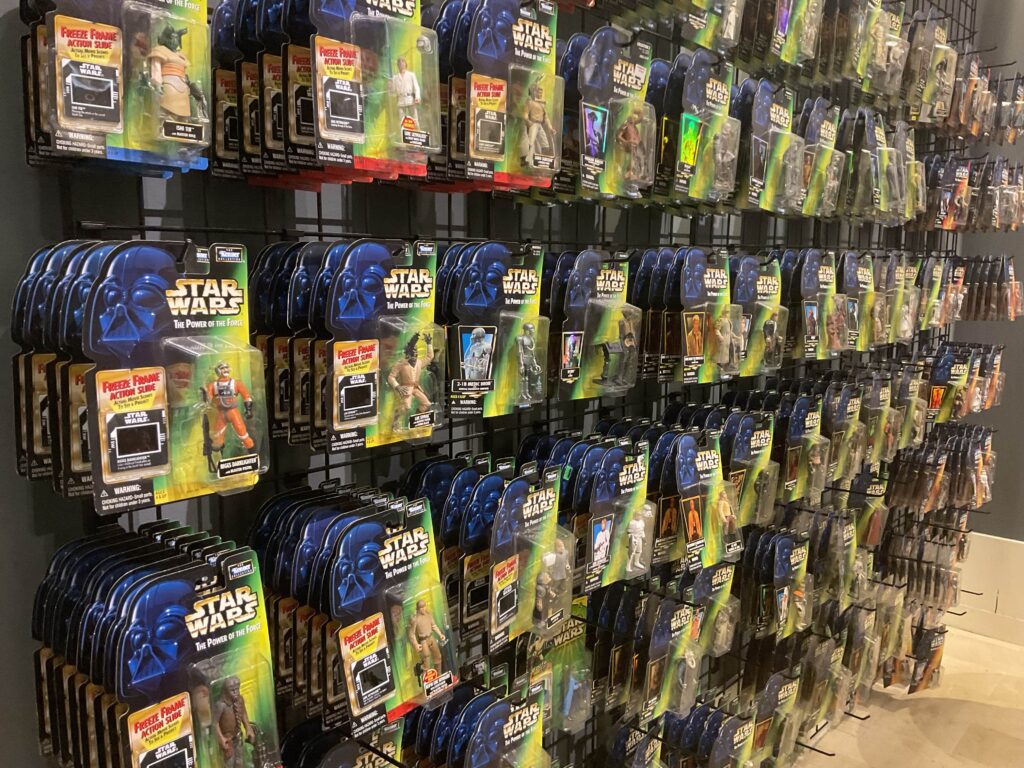 A long time ago in a city not so far, far away, Bobby C. Robertson worked in a car dealership. The job and pay were great, but he was at a crossroads. Disney had just released "Rogue One: A Star Wars Story" in theaters, reigniting his passion for the franchise.
"I was always super into Star Wars. It was my first love," Robertson said. "It's one of the first things I ever watched that I can remember when I was a little kid, and I was in love with it ever since. But sometimes, as you grow, your focus shifts…Rogue One was the thing that drug me back into Star Wars."
Robertson began collecting the newly released toys for "Rogue One," quickly discovering he had once again become one with his love of Star Wars. He started plotting weekly pay day lunch break runs to a local collectibles store to fill the gaps in his collection.
That store was Order 66 Toys. Named after Emperor Palpatine's infamous command to strike down the Jedi from "Revenge of the Sith," the store is a haven for Star Wars collectors.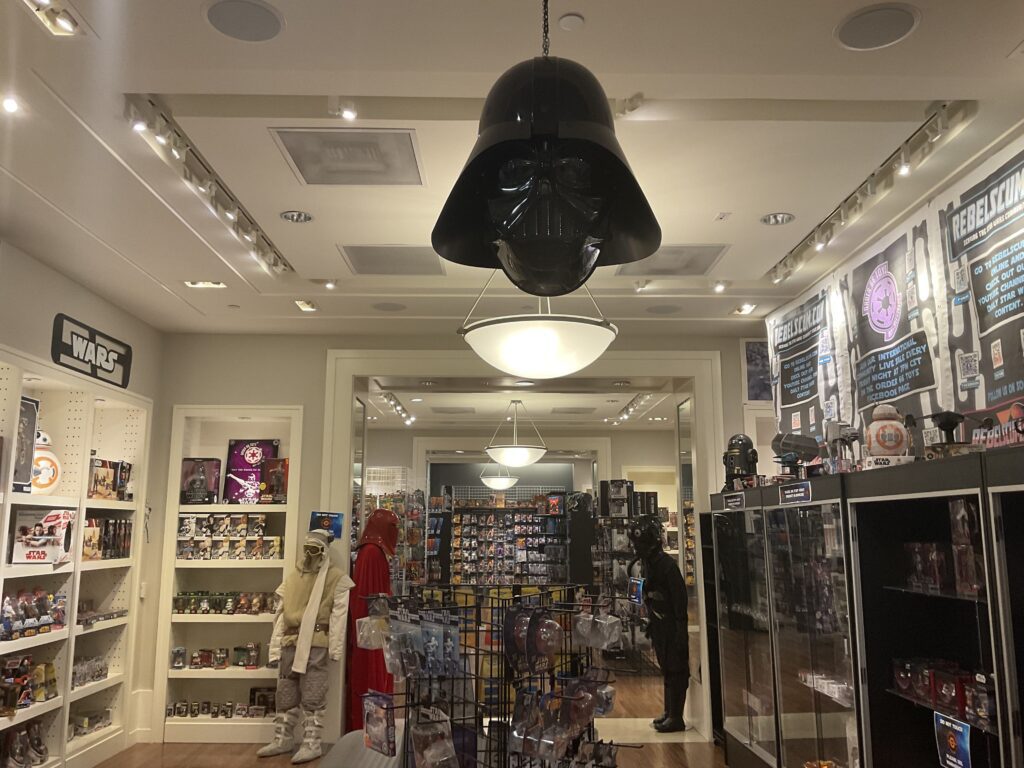 After frequenting the store for several months, owner Joshua Durazzo approached Robertson about a deal. With his knowledge of the ways of the store, could Robertson work at it for the weekend while Durazzo and his wife and store co-owner, Heather, attended the annual Star Wars Celebration convention? In exchange, the Durazzos would pay Robertson in credit towards some of the toys he wanted.
"I was like, 'Absolutely, I would love to.' So that's when I officially started working for Order 66 (in) April of 2017," Robertson said, adding that he began working full-time at the store in January 2018 after leaving the automotive industry.
A jump through hyperspace later and Robertson's now helping run the Durazzo's growing collectibles empire as the chief media officer for Order 66 toys and a minority co-owner of their company, Future Vintage. He primarily acts as the host for the Durazzo's live digital content, including on the popular long-running Star Wars collectibles website and forum they purchased in June 2021 called Rebelscum.com.
Unlike the Empire in the movies, however, the Durazzo's Star Wars empire has a history of taking a friendly, family-oriented approach.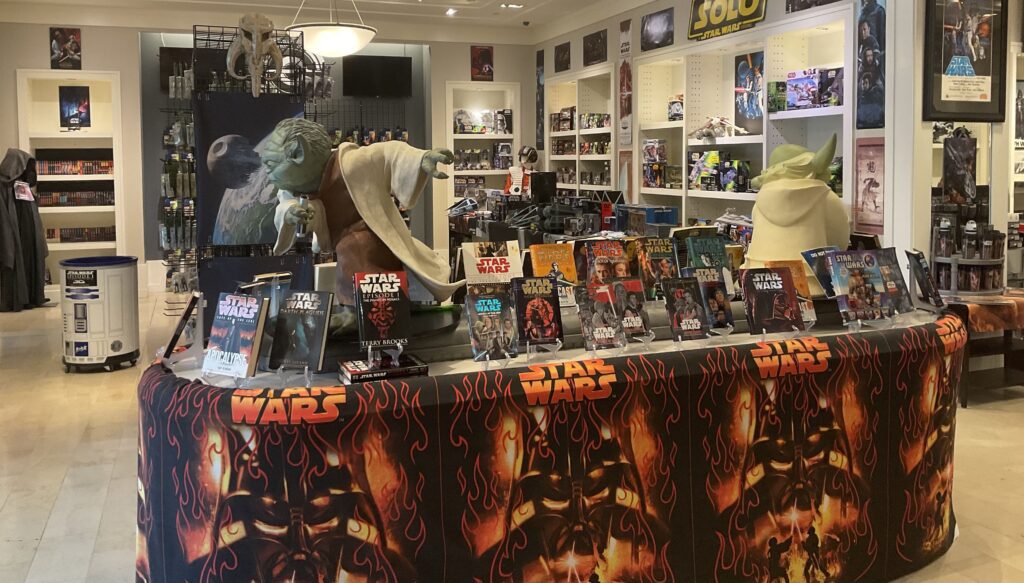 Having originally begun as a catch-all collectibles store and family business started by Joshua with his father Jeffrey Durazzo, the store transitioned to focusing primarily on Star Wars toys in 2010 before eventually expanding and moving from McKinney to its current location at The Shops in Willow Bend.
Over the years, the store has also expanded its reach far beyond the DFW area, with a weekly Facebook Live show that regularly attracts viewers from as far as Australia.
"We've been doing Friday night live sales on Facebook Live for Star Wars fans all around the world consecutively…for the past five years," Robertson said of the show, which will hit that milestone in July. As show host, Robertson helps guide viewers through what collectibles the store has for sale while simultaneously building a rapport with the audience.
"The beauty of the show is you get to interact with us. You get to hang out with us," Robertson said, adding that he and the Durrazos "try to be as real, as authentic as possible whenever we go on camera" for a show or video. "We try to get to know people who watch with us. A lot of our viewers who've been with us for a while all have their own nicknames too."
That inviting attitude has led viewers to travel to the store from all the way in Europe to meet Robertson and the owners and peruse the store's massive collection.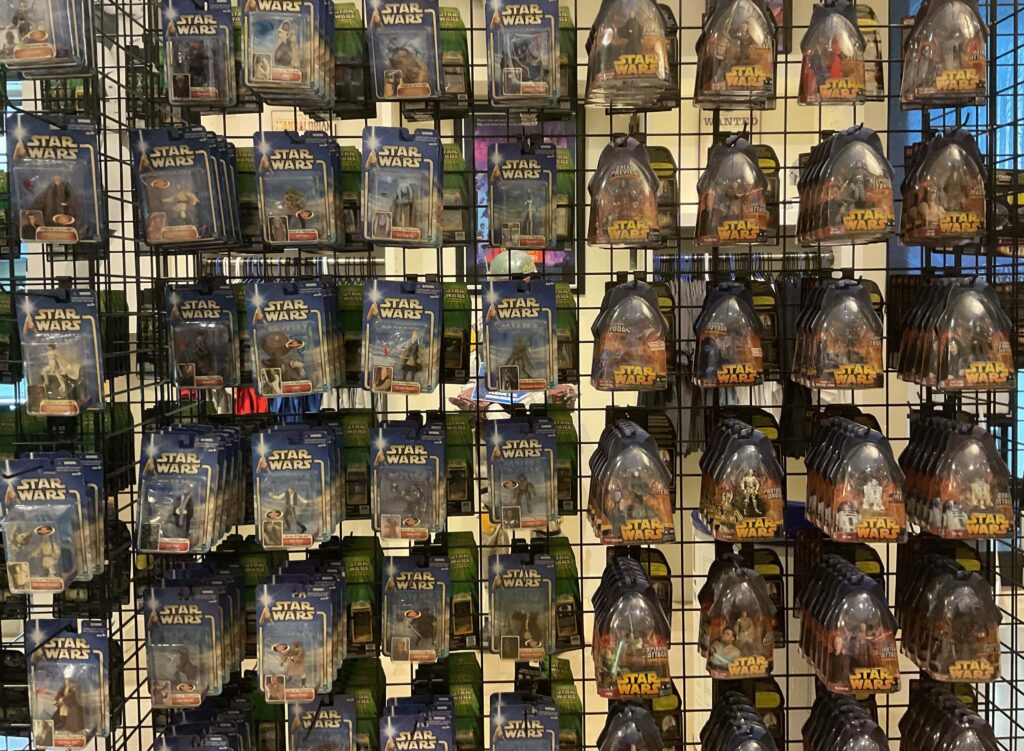 Order 66 Toys doesn't sell just the same run-of-the-mill toys and collectibles found in stores like Target or Walmart either. It frequently offers big budget items and original toys from decades past on its shelves and during its shows. It's also seen a number of incredibly rare collectibles exchange hands through its doors over the years as well, like the infamous rocket-firing Boba Fett figure.
"If it's rare and it's Star Wars, odds are we bought it at one point or another," Robertson said. "Right now, we own the middle section of the cantina bar that was part of a Super Bowl promo ad. In the store right now, you can come and see that in person. We own a full movie quality, R5-D4, which was an astromech from the original Star Wars film who's made a couple of other Easter egg appearances over the years and is now a big popular main character again thanks to 'The Mandalorian.'"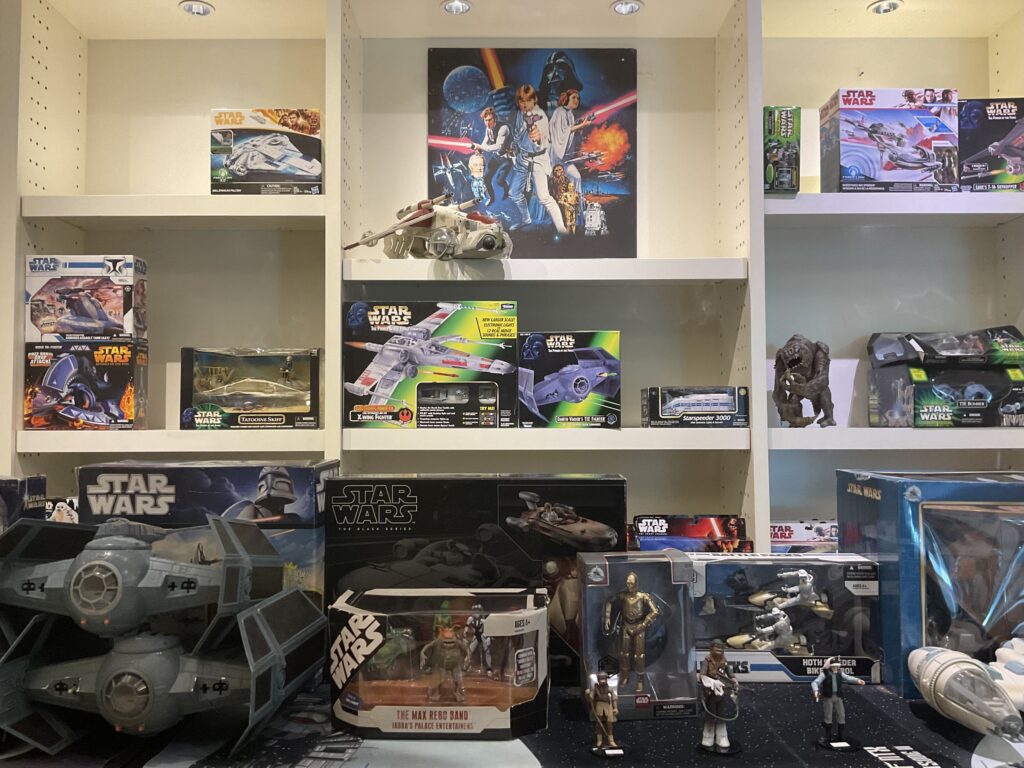 Robertson said the store is constantly buying new collections to fill its shelves. He detailed how he'll often travel around the country to pick up different collections to keep the stock at Order 66 Toys flowing beyond the regularly released new offerings.
"We also have a lot of local collections that come in every so often, and somehow it always gets filled back up," Robertson said of the store.
As far as local collecting goes, he notes that Order 66 Toys is privileged to be located in what he calls "the collecting hub of the country" in North Texas. He explained that the area's various collectible shows and events, like the North Dallas Toy Show, give collectors plenty of opportunities to buy, sell and trade.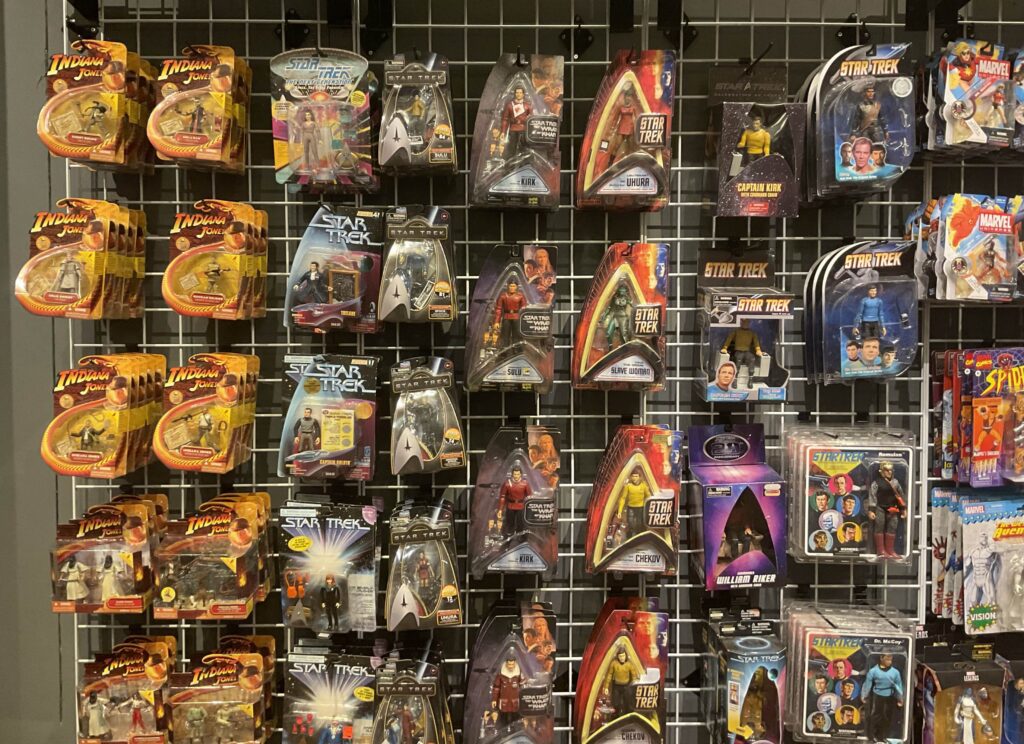 "There's a lot of awesome stuff going on all the time around the area," Robertson said. "You just gotta know where to look for it."
For Star Wars fans, that means heading over to Order 66 Toys and checking out their expansive collection. The store's wow factor for collectors might just be more powerful than you could possibly imagine.
Order 66 Toys is located at The Shops in Willow Bend at 6121 W Park Blvd, Plano, TX, United States, Texas. The store's weekly live shows are available on its Facebook page here.