There's something for both the young and young-at-heart alike at the North Dallas Toy Show
A floor report from the North Dallas Toy Show in Plano.
This article originally appeared in the North Texas e-News.
Plano, Texas — When you step onto the North Dallas Toy Show floor, you can't help but feel your inner child jump with joy. Early memories of Christmas mornings spent unwrapping the holiday season's hardest to find toy or eagerly rushing up and down the aisles of a Toys R Us come rushing back when moving through the show's many tables. There's just something timeless about toys and the memories shared with them that has the tendency to put a smile on your face, no matter how old you are.
"Age 2 to 92, I've seen it all here," North Dallas Toy Show creator Doug Kale said.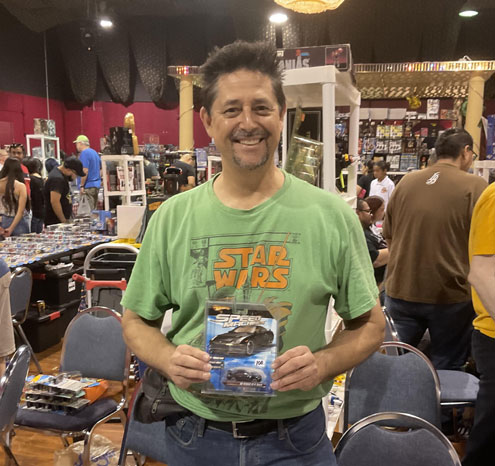 It's a phenomenon that was readily apparent at this month's show as grade school aged youngsters mingled with veteran attendees, both united in their search for fun and collectible toys.
The show didn't disappoint in that regard either. There was a bit of something for everyone there. Collectors sold everything from 1980s GI Joe action figures and early 90s Power Ranger toys to Funko Pops and other modern toys that looked nearly brand new. Many tables displayed a healthy mix of both the old and new, especially when it came to toys from popular franchises like Hot Wheels and Star Wars.
"I collect everything, that's the problem," Kale said jokingly of his own eclectic selection of Hot Wheels cars, Pokemon trading cards and other action figures for sale at the show.
Another seller who came from Oklahoma City, Tim, said that his own diverse mix of toys was simply the result of selling leftovers from his now adult children and nephews. He explained that he started attending toy shows after he and his brother rediscovered some of their old GI Joe toys.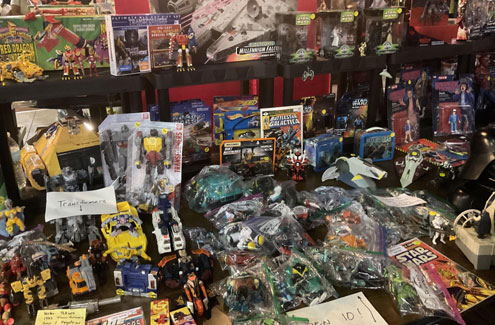 "People are going onto the internet and finding new things, or they come across something valuable in their own collection. They look it up and they say, 'Oh wow, it's valuable,'" Kale said of the popularity and growth of toy collecting as a hobby.
Valuable can be an understatement in some cases too. Certain original Star Wars toys still in their packaging can sell for tens of thousands of dollars, meaning even those that have been played with can still command more than respectable prices on online shopping forms like eBay.
It's that ease of access that Kale referred to that's one of the biggest reasons why the hobby's popularity remained.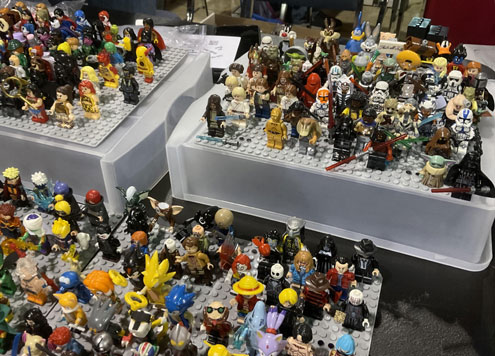 A seller on the outskirts of the show floor, Michael, was in the process of pairing down his collection of Transformers toys. While they didn't necessarily approach the aforementioned big-ticket sales prices, he was selling certain models like those from Japan for prices upwards of $100.
It wasn't a deep-pocketed or heavily experienced collector who was perusing his table while he explained his collection though. It was one of the show's many young attendees who Michael remarked was handling the Transformers toys even more carefully than many of the adult buyers who had stopped by. The young collector even eagerly explained some of his own toys to the more experienced seller when he had the chance.
It's interactions like that which make events like the North Dallas Toy Show, and the toy collecting hobby, so unique. It's truly a joy for people of all ages.
The North Dallas Toy Show happens on the first Saturday of each month from 9 A.M. to 2 P.M. at the Celebration Event Center and Ballroom in Plano. Tickets are $3 at the door.