"Something's Afoot" at the Allen Contemporary Theatre thanks to its new murder mystery musical spoof
A look at the Allen Contemporary Theatre's production of "Something's Afoot" with Director Carol Rice and Producer Eddy Herring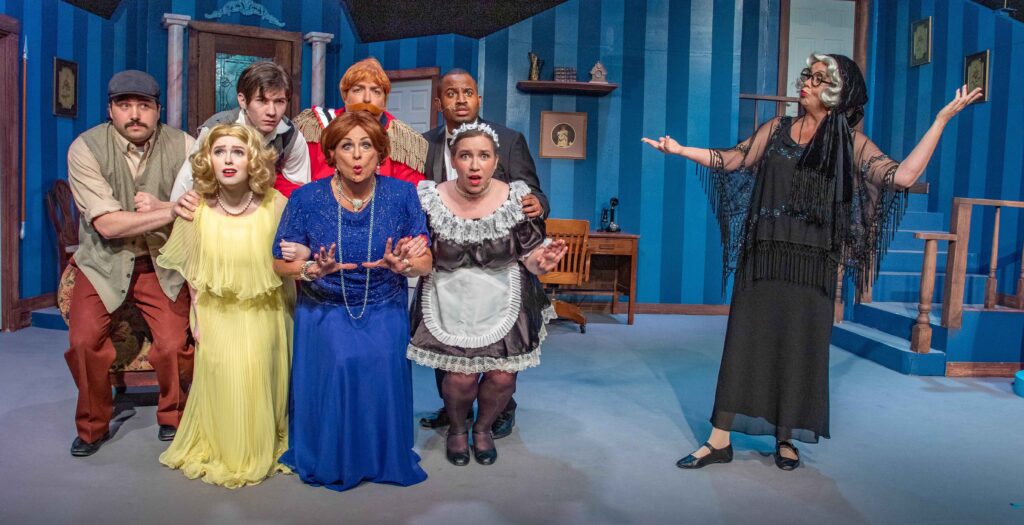 On May 5, the Allen Contemporary Theatre will play host to no shortage of mysterious, murderous and musical goings-on as the theater transforms into the estate of Lord Rancour and prepares to accept an eclectic collection of guests for a party.
Not all is as it would seem at the luxurious estate however, as the party soon takes a nefarious turn. The assembled guests, all of whom were strangers just a day before, swiftly find themselves caught in the crosshairs of fiendish attempts on their lives. As the guests begin to fall prey to heinous traps, the race is on to uncover the culprit.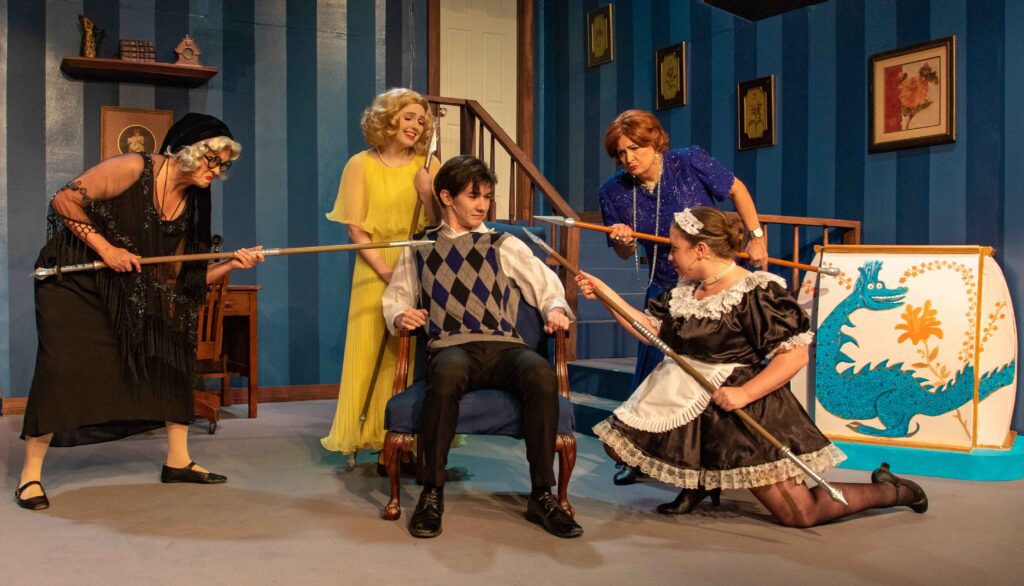 In other words, there's "Something's Afoot" at the Allen Contemporary Theatre and audiences should be ready for a wild ride.
"Something Afoot" is a musical that mashes together dark comedy with a classic whodunnit theme for a spoof on murder mystery stories, specifically Agatha Christie's "And Then There Were None."
"It's a very fun show, so I'm excited about it," Something's Afoot Director Carol Rice said.
Rice described how the cast and crew have embraced the distinct tone of the show, helping to create humorous moments throughout the production, from the song numbers and choreography to individual character developments.
"They get that it's multilayered," Rice said of the production members in regard to finding a balancing point between murder mystery and musical comedy.
For example, Rice detailed how the production's costume designer, Alison Kingwell, has helped tap into the distinct tone of the show by pitching unique costume ideas for characters like military Col. Gilweather.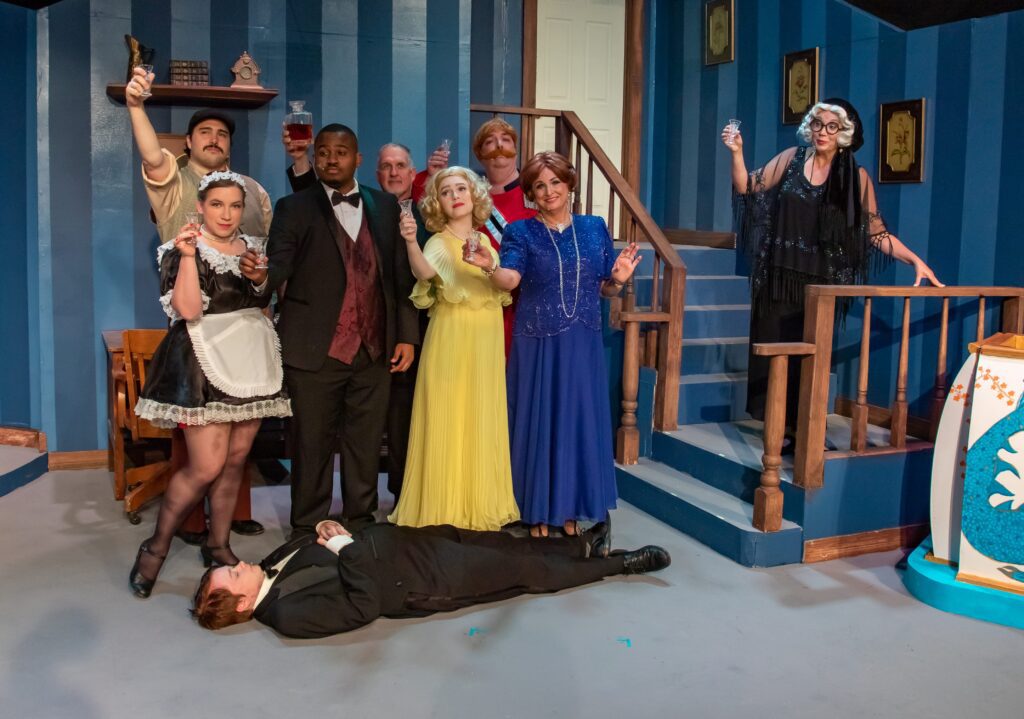 "She's wanting him in shorts and ridiculous socks when he comes in and a Pith helmet," Rice said of Kingwell's "fabulous" ideas. "It's just a matter of trusting your people to find the things that you're looking for."
Rice has been guiding the cast and crew of "Something's Afoot" while simultaneously working on a production titled "Lobby Hero" at Rover Dramawerks. Rice is the artistic director and co-founder of the Plano-based theater organization but has been looking for a place to perform "Something's Afoot" for years after Rover moved away from producing musicals.
"This is a show I was actually in (during) high school, and it's one that has run through my head ever since I was 16 years old," "Rice said.
She explained that Rover Dramawerks produced "Something's Afoot" a decade ago when the organization still performed musicals, but she wasn't able to participate at the time. That longtime desire to direct the musical stuck with her and led Rice to the Allen Contemporary Theatre
"When I want to do a musical, which is rare, I find a theater that will let me do one and fortunately, they will let me do this one," Rice said of working with the Allen Contemporary Theatre.
"The good thing about this area having so many theaters is we all tend to work at each other's spaces, and we've all grown to be really close," "Something's Afoot" Producer and Allen Contemporary Theatre Vice President Eddy Herring said. "We share directors. We share actors. We share props. It really makes it very collaborative, and a lot easier to do bigger productions because we have unlimited resources."
He explained that the theater, now in its 11th season, has been able to increase the quality of its productions thanks to its growth and experience in the DFW theater. It's also led them to increase the number of shows the organization can produce a year, moving from four shows a year at its onset up to seven this year, including Rice's upcoming entertaining production of "Something's Afoot."
"I wanted to bring it to life again because it's such a fun (musical)," Rice said.
"Something's Afoot" runs Fridays through Sundays from May 5-21. Tickets start at $28 for adults and $23 for children and seniors before fees. Visit https://allencontemporarytheatre.net for more information.