Inside a century-old space, MillHouse McKinney is blazing new trails for women in creative fields
An inside look at MillHouse McKinney and its sister nonprofit, MillHouse Foundation, with Executive Director Beth Beck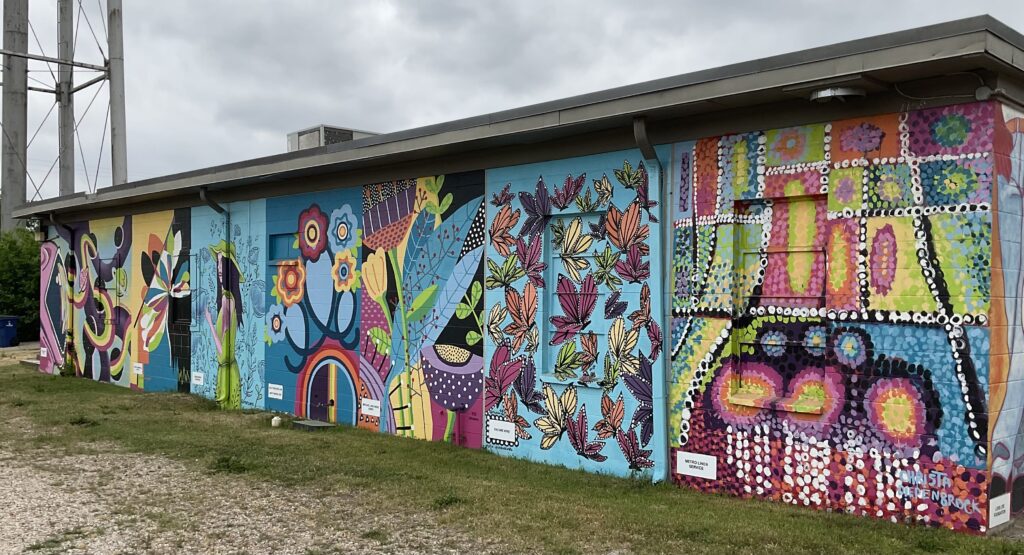 It's hard to keep up with Dr. Beth Beck. We've just finished a roundtrip tour around the exterior of the McKinney Cotton Mill, where the former NASA employee of 33 years works, and I can already feel an ache in my feet.
The tour took us through a picturesque wedding venue, the very same that Beck's daughter was married in, before arriving at a collection of beautiful wall-sized murals overlooking the back lawn of the mill. As we walked, alternating between admiring the colorful works of art and finding the right footing on the gravel and grass, Beck explained the surprising history she's helping to build at the mill.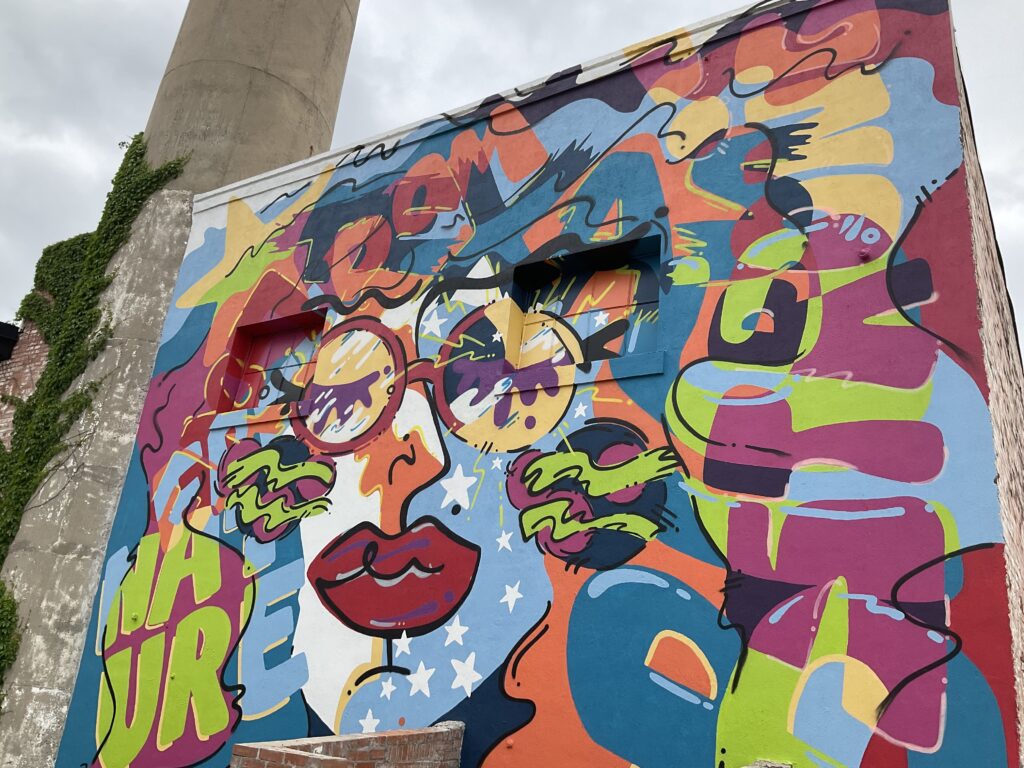 Dating back to 1910, several female shareholders, including founding director Mary Elizabeth Crane Boyd, originally supported the mill. Beck believes the mill bucked some of the traditional standards of the time as a result, with women who worked at the mill receiving compensation within 10 cents of their male counterparts, a far cry from the cavernous gender wage gap between millworkers at the time.
In other words, a century-old cotton mill isn't the first place you would expect to find someone who worked alongside rocket scientists like Beck, but it is an unexpectedly appropriate home for the nonprofits she runs.
"We just get to stand on the shoulders of giants," Beck said of her women's business league MillHouse McKinney and its sister nonprofit MillHouse Foundation's home inside the mill.
Now, as we move back past the massive wooden entrance door that felt yanked from a medieval English castle and into an echoing grand hallway, it's hard not to wonder if actual giants live in the mill. There is a touch of magic to the space regardless, especially turning the corner into MillHouse's 14,000 square foot east wing of the building.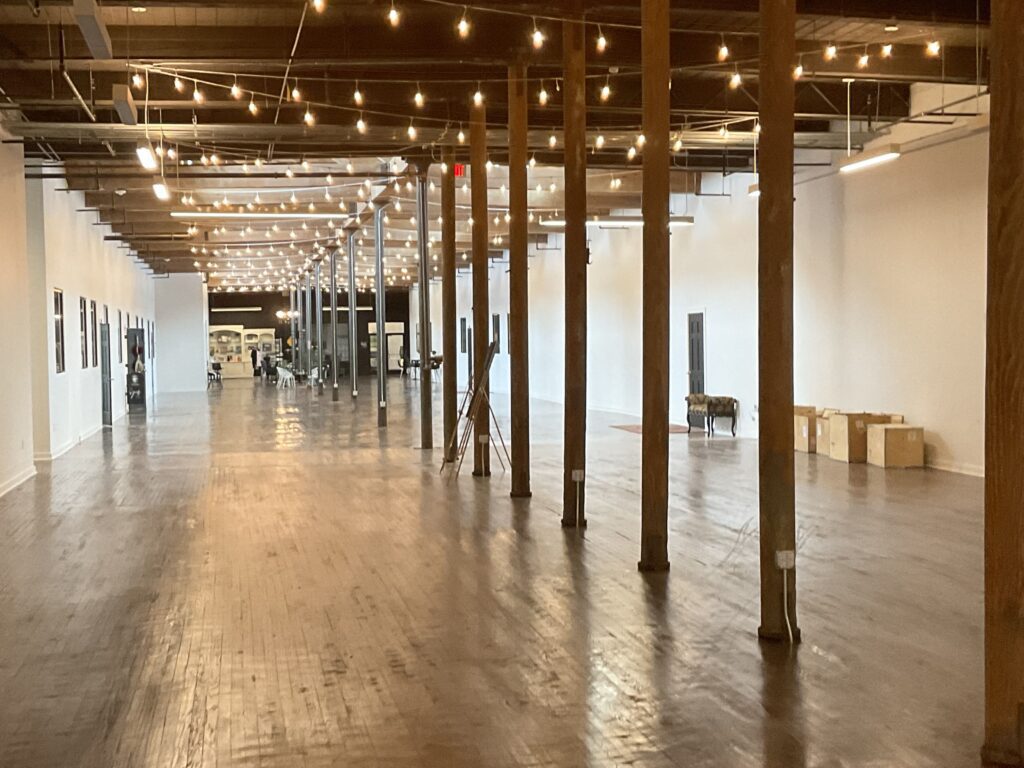 More than the high, exposed-beamed ceilings lined with lights, MillHouse has a unique energy in its collaborative workspaces that's all its own. In touring the different spaces for artists, photographers, crafters and designers, you really begin to see how it could come alive with creative, supportive energy.
It was the dream of creating that kind of environment that convinced Beck to form MillHouse in the first place.
Beck started her pair of nonprofits back in 2018, having moved down to McKinney from DC the year prior to be with her sister and mother. Before she began MillHouse, she was finishing up her time at NASA through telework and preparing to officially retire.
"I really planned to be retired. This was not ever on my horizon that I would be running two nonprofits, having sleepless nights over money," Beck said.
Instead, MillHouse McKinney and MillHouse Foundation began out of a chance meeting with cotton mill owner Terry Casey in the parking lot while visiting her sister's photography studio in the mill.
After suggesting an artist's colony to Casey, the two began talking. According to Beck, it wasn't long till Casey realized her skill and passion for working with the government. She would soon be meeting with city leaders to see where the cotton mill could fit in with future plans for the city.
"Then, on one day, Terry brought me over and handed me the keys to the space where we are now and said, "Go make your dreams for women entrepreneurs and artists real… you're a doer, not a talker,'" Beck said, noting that the unexpected proposal took her off guard. She spent some time thinking through the decision before she ultimately "took up the challenge" to create a space that addressed the needs of women starting small businesses in creative fields.
The result is a collection of collaborative workspaces and studios mixed with personal desks and storage areas. MillHouse McKinney is akin to the artist colony Beck initially suggested and then some. It's a living space, both figurately and physically, adapting to the needs of those within while giving them the freedom they need to grow and thrive.
While we walk between the different areas of MillHouse, Beck points out any number of tweaks and changes she's made through the organization's years, from creating more partially enclosed spaces during the pandemic to major expansions in order to accommodate more members and provide different options for businessowners to expand. She even split MillHouse McKinney's festivals and market into a standalone organization called MillHouse Foundation at the suggestion of the IRS.
The foundation is what supports efforts like the murals on the exterior of walls of the mill which artists paint during MuralFest, the aptly named juried summer art festival returning on June 3 and 4.
Beck oversees both organizations as the executive director, implementing that seemingly ever-evolving list of tweaks and upgrades to MillHouse when she sees the needs arise.
"We listen to what people want and see what we can offer," Beck said, already detailing a new idea she has for creating a soundproof area for business owners to take calls. "We can't be everything to everyone, but we try to stay true to the small businesswomen in creative fields and trying to help them flourish because that's what we're all about."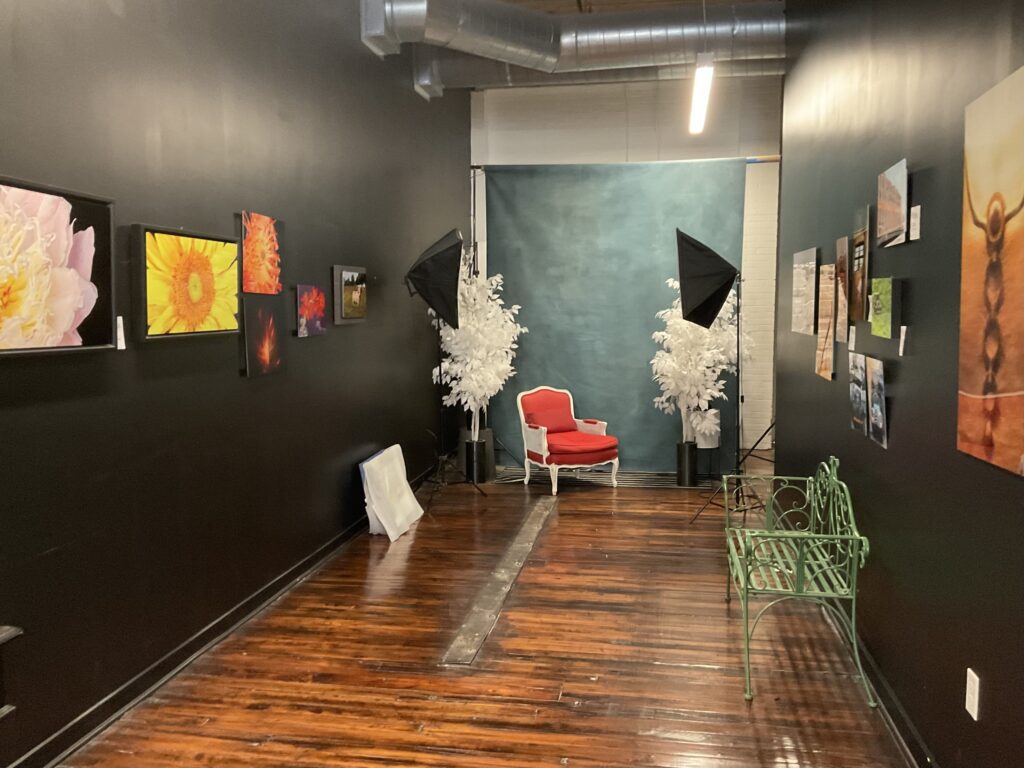 The guiding force behind those decisions, and MillHouse as a whole, often appears to be a simple phrase for Beck, one that's helped her through her time working in the social sciences at NASA and in her doctoral program.
"Creativity through collaboration is my passion," Beck said. "The citizen engagement I did (at NASA), it was how do you gather people to come in and be creative together and why is it worth their time?"
Beck detailed how important she feels it is to value people's time and effort, cultivating the belief that their creativity has worth and growing a sense of engagement in them and others around them. Beck brought that thought process to MillHouse, noting that it's oftentimes not a mindset that comes naturally for women interested in joining the organization.
"I have more people come in and tell me what they aren't versus what they are," Beck said, describing how she feels societal expectations for women can hold them back and lessen their confidence in their own creativity and ideas.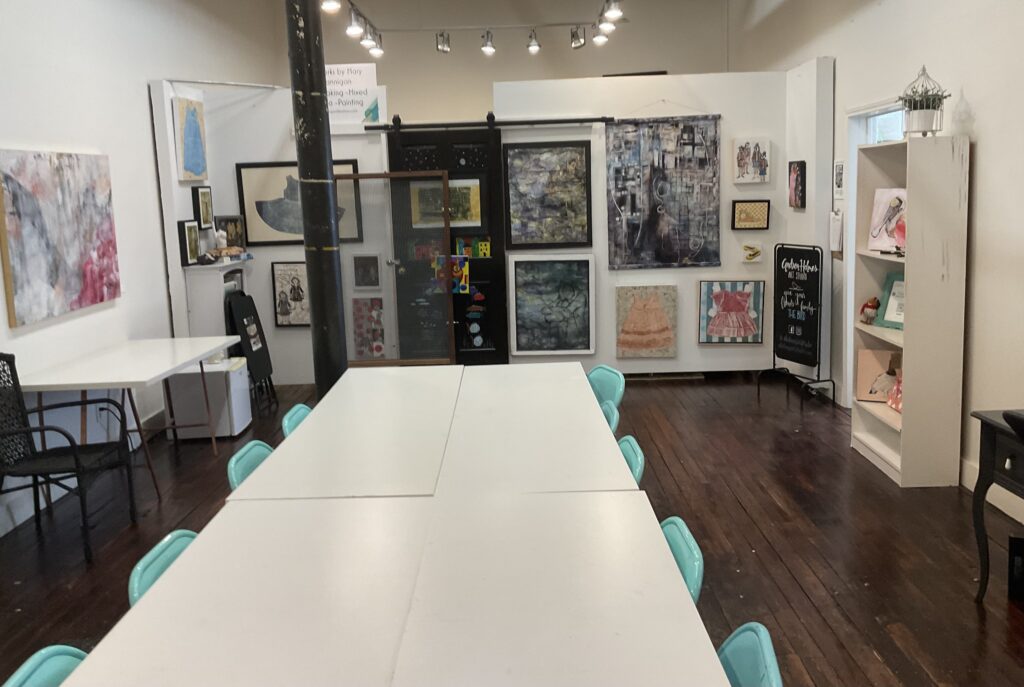 Nonetheless, she added that she frequently sees new members gain that confidence to come into their own over the time they spend at MillHouse. As Beck wraps up our tour through MillHouse, having passed by the workstations for award-winning artists, authors in the midst of writing the next book in their ongoing series and world-traveling designers, it's almost too easy to see the truth in her observation firsthand.
"We lift one another up," Beck said.  "That's what warms my heart, to see women just come in with their eyes bright, all excited and sharing the new things they're doing. That's why we're here."
For more information about MillHouse McKinney, visit https://millhousemckinney.com/. Basic membership starts at $100 a month. Head to https://millhousefoundation.org/ for information about donations and the upcoming MuralFest on June 3 and 4.