Arlington Comic Fest returns with a full slate of special guests and vendors on October 7 and 8
An inside look at Arlington Comic Fest with creator and organizer Steve Moya.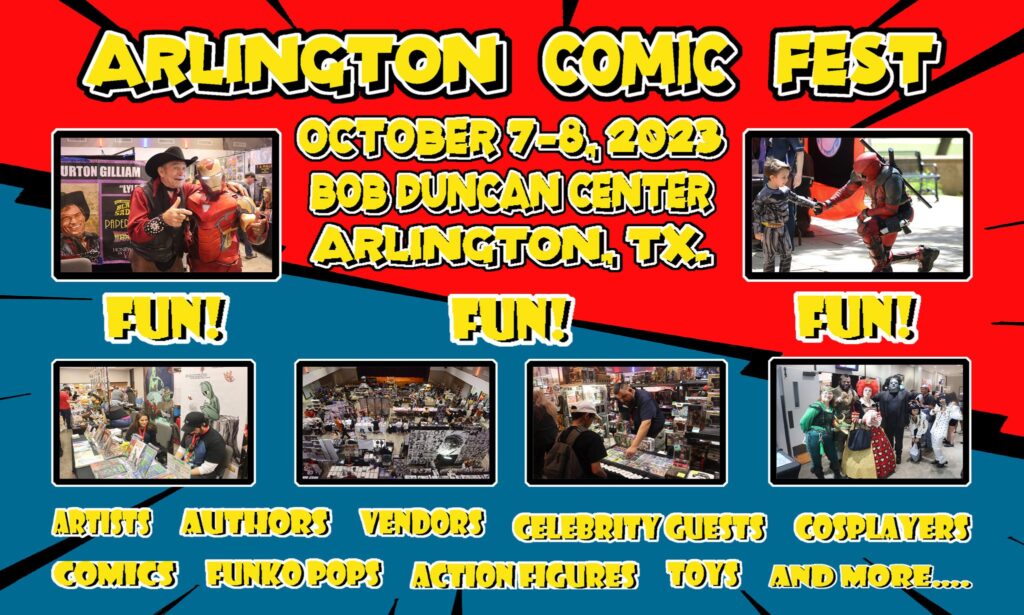 From Pippi Longstocking and Power Rangers to Mad Max and Mortal Kombat, special guests from a variety of iconic pop culture franchises headline the return of Arlington Comic Fest at the Bob Duncan Center this weekend.
The festival, now in its third year, is a biannual celebration of all things sci-fi, fantasy, anime and comics. According to Arlington Comic Fest creator and organizer Steve Moya of Moya Art Events, the weekend-long, "100% family-friendly" festival on October 7 and 8 provides something for fans of all of those genres and more through its 60 on-site vendors and an expanded list of guest appearances.
"We don't focus on just one group (of fans). We like to have them all there," Moya said of the fest's diverse offerings.
That includes a slate of special appearances by actors like Vernon Wells, known for villainous roles like Wez in "Mad Max 2: The Road Warrior" and Ransik in "Power Rangers: Time Force," as well as fellow Power Rangers star Cambell Coole. There will also be guest appearances by the titular lead of "The New Adventures of Pippi Longstocking" Tami Eren and "The Lost World" star Jennifer O'Dell.
Moya explained that special guest Marjean Holden of "Beastmaster" and "Mortal Kombat: Annihilation" will emcee the fest and lead the actors in panel discussions taking place on both days of the show. The show will feature panels with comic authors and artists as well.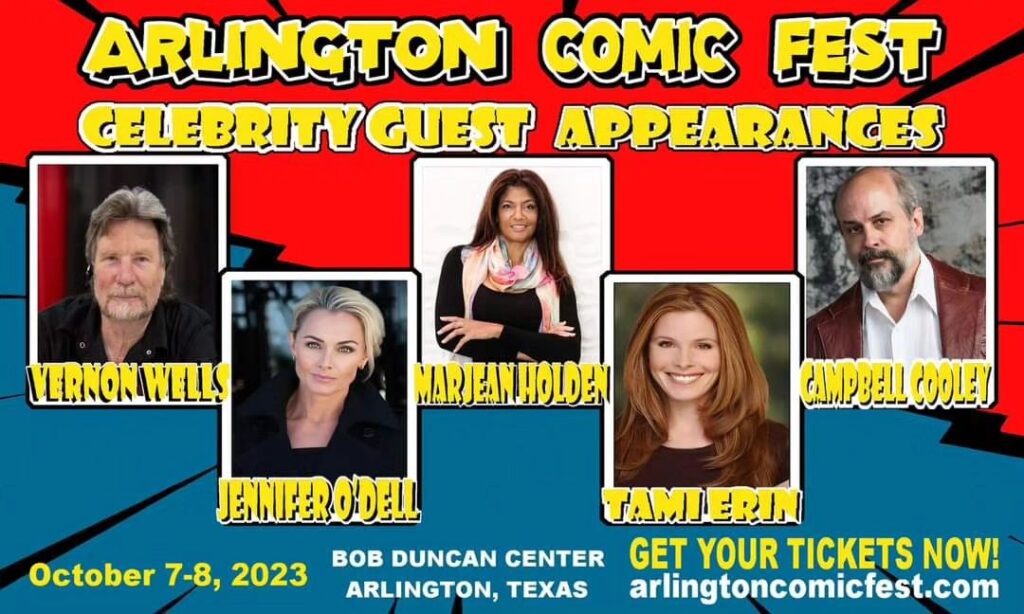 "They're pretty cool and fun," Moya said of the panels. "You kind of get into the heads of the actors or some of these artists and authors to find out what their creativity is, where their desire comes from to create and write, all that good stuff."
Beyond those panels and guests, Arlington Comic Fest will likely feature appearances from characters like Spider-Man, Batman and other popular heroes, thanks to the strong cosplay community presence at the event.
Moya highlighted the supportiveness and friendliness of the cosplay community in encouraging pictures with attendees both in and out of costume alike. He noted that he hoped cosplayers could have "the biggest gathering they can have" at Arlington Comic Fest.
Overall, Moya explained that while he will be busy over the weekend managing all the moving parts of the Arlington Comic Fest as it continues to grow in size and prominence, he's excited about "watching everybody else have a good time" at this weekend's festival.
"I'm excited that we just get to do it again," Moya said of the Arlington Comic Fest's return.
Arlington Comic Fest runs from noon to 6:00 p.m. on October 7 and 11:00 a.m. to 5:00 p.m. on October 8. Festival tickets are available online and at the door, starting at $15. Children 12-and-under have free admission. VIP admission, including a special Q&A session and dinner with the celebrity guests, costs $75, with sales ending October 3. For more information, visit https://arlingtoncomicfest.com/acf.
This interview has been edited for clarity