Arlington Comic Fest soars into the Bob Duncan Center for a two-day event
Spotlighting some of the best events in Collin County, Denton County and beyond for this coming weekend.
This article originally appeared in the North Texas e-News.
Arlington, Texas — The Arlington Comic Fest returns to the Bob Duncan Center on Friday and Saturday for a convention aimed at bringing together North Texas' vibrant community of collectors, fans and independent creators.
The fest will spotlight independent artists and authors as well as local vendors and several nationally known special guests. Among those making appearances will be Melanie Kohn, the voice of Lucy Van Pelt in Peanuts specials like "It's the Easter Beagle, Charlie Brown!" and "Be My Valentine, Charlie Brown," as well as Stephanie Nadolny who provided the English voice work for Goku in the seminal anime series "Dragon Ball" as well as Goku's son, Gohan, in the sequel series "Dragon Ball Z."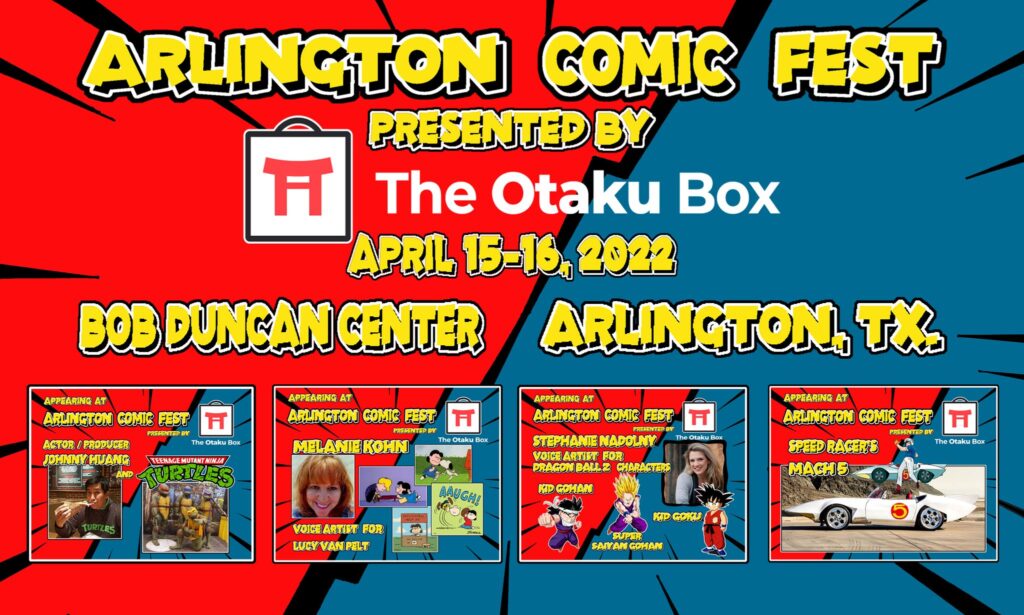 The festival is the brainchild of Steve Moya of Moya Art Events who saw an opportunity to create a new convention that would fill the void left by ArlingCon, a yearly comic convention previously hosted by the Arlington Public Library which ended after a brief transition to a virtual format in 2020 due to COVID-19. Moya sees his fest as almost a continuation of what he felt were a series of strong turnout, high-quality comic conventions in Arlington.
"I decided not to let it (ArlingCon) go away, if you will, and just pick it up and start one," Moya said. "You know, kind of keep that event going in the city."
After a strong local response to the initial 2021 convention, Moya is now expanding the Arlington Comic Fest into a biannual event this year while continuing to offer what he describes as a more "intimate" and individualized fan-focused experience that's less "overwhelming" than the major conventions that traditionally come to mind in cities like New York and San Diego.
For example, Moya encourages attendees to dress as their favorite characters in cosplay to take pictures at a photo op banner which will be set up at the convention plaza. He hopes that encouraging interactive cosplay elements at a smaller-scale fest will give newcomers to the comic convention experience, especially younger children, a chance to see and personally interact with some of their heroes come to life in a way.
Small details like that are what Moya believes differentiates the Arlington Comic Fest and makes it a truly memorable experience.
"I'm excited about it," Moya said. "I think it's really going to be something that, you know, the people enjoy."
Admission to the Arlington Comic Festival is $10 at the door for adults while children 12 and under are free. For those interested in learning more about the festival or who want to see a full list of vendors and special guests, visit https://arlingtoncomicfest.com/ for details.