Vitruvian Salsa Festival prepares for another August of great dancing and music in Addison
Vitruvian Salsa Festival kicks off August 5 and runs each Saturday through the end of the month.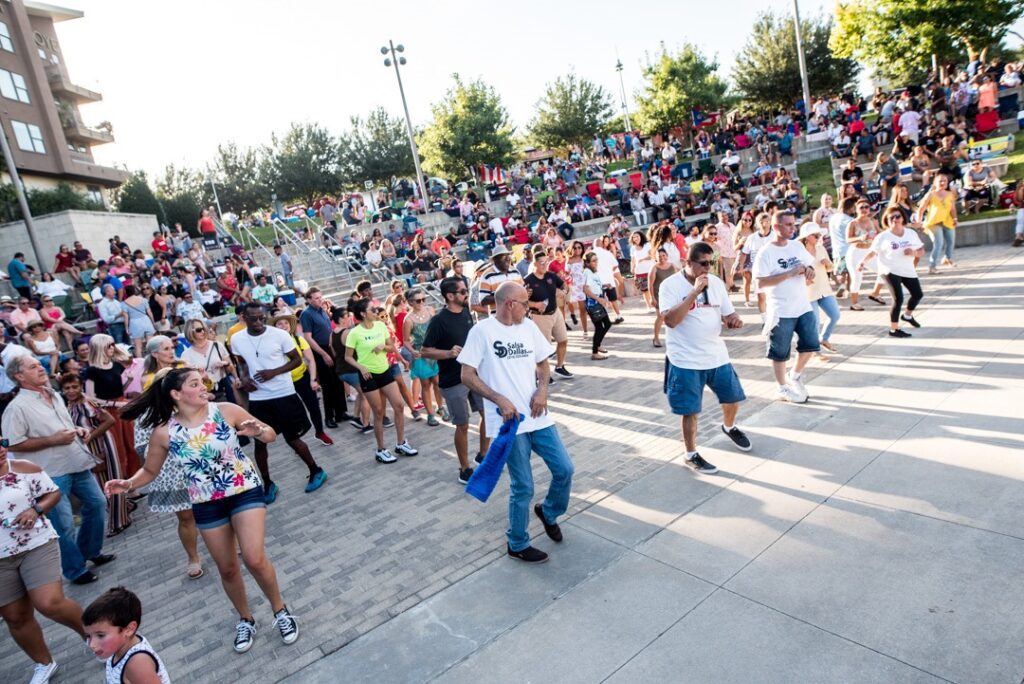 Dance the night away this August at Vitruvian Salsa Festival in Addison. The free-to-attend festival at Vitruvian Park features four weeks of live salsa bands, DJs and salsa lessons by Salsa Dallas starting on August 5 and continuing each Saturday night through the end of the month.
"It really has become something that people mark their calendars for," Jessica Vetrano, Special Events and Project Manager with park operators UDR, said of the festival, which started back in 2014. "They look forward to it every single year, and the event itself means a lot to people."
According to Vetrano, the festival typically averages between 5,000 and 8,000 attendees each night, with visitors even coming in from out-of-state locales like Oklahoma and Arkansas.
"Of course, as the years have gone on and the attendance has grown, you see people of all ages there. It's family-friendly," Vetrano said.
Each Saturday in August, Vitruvian Salsa Festival kicks off at 6:00 p.m. as the park opens up for the night's festivities, which include a trio of food trucks and local artist DJ Colombiano providing music.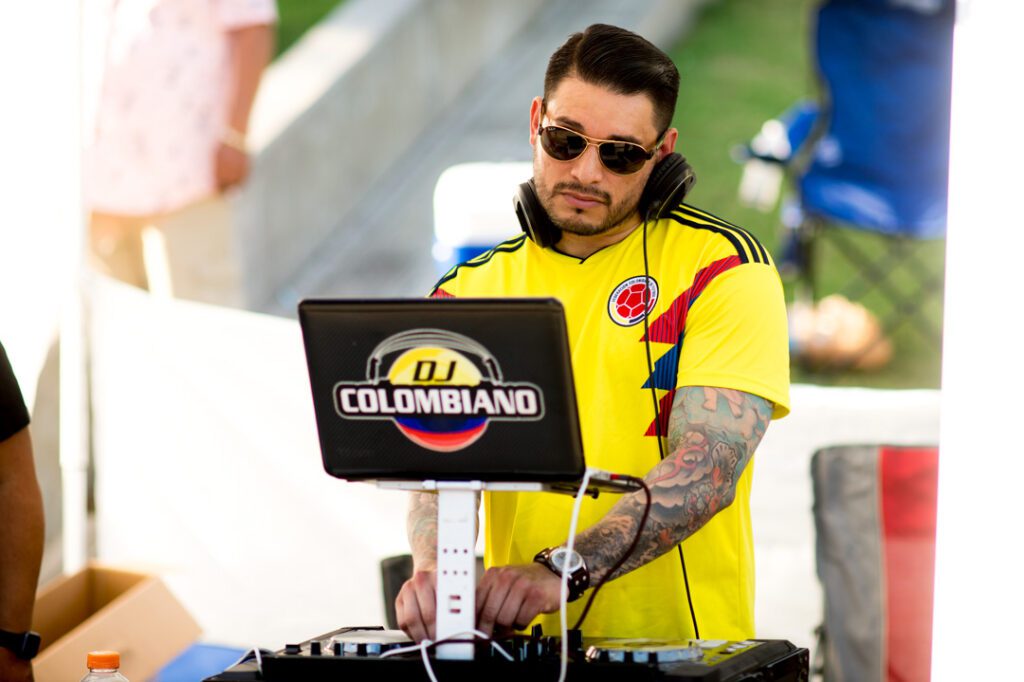 Prior to the night's band taking the stage, Salsa Dallas hosts its lessons from 6:30 p.m. to 7:00 p.m. at the festival. The lessons are open to anyone who wants to participate, regardless of skill level or past salsa dancing experience. All Vetrano said attendees should bring is their dancing shoes.
Following the lessons, the night's band will take the stage at 7:00 p.m. to provide live music for attendees to test out their new moves to or simply enjoy if they're feeling a bit too shy to bust a move.
"Of course, not everyone's dancing. A lot of people come, and they just want to hang out with family and friends," Vetrano said, explaining that she's seen some attendees find one another in the crowd by creating designated meeting spots around national flags they display during the event.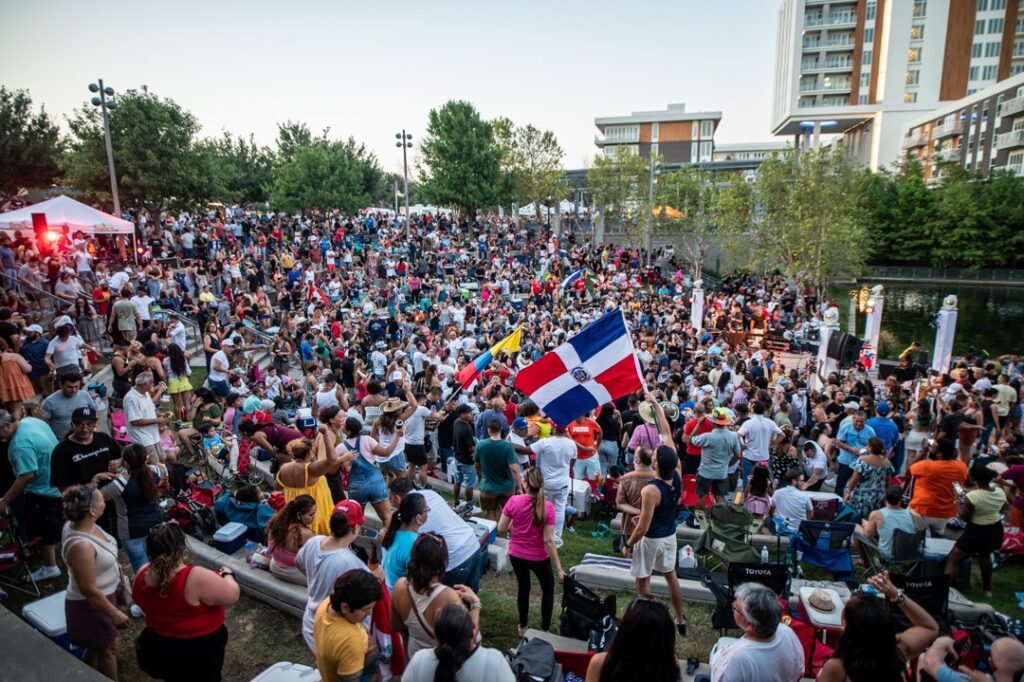 Vetrano said she likes to typically book fan-favorite acts like Havana NRG and Grupo KaChe each year for Vitruvian Salsa Festival, especially for the opening and closing weeks.
"Havana NRG has been a staple since 2014. They are the hometown band…. last year they closed, and it was an absolutely fantastic night, and they're closing again this year," Vetrano said of the Dallas-based Latin orchestra performing on August 26. Both Havana NRG and Houston-based festival openers Grupo KaChe have more than two decades of experience behind their respective groups. "Grupo KaChe, they come in from Houston… (they have) amazing energy, so I really like to have them open the event just because I think it's a great way to kick off the festival."
In the weeks between those performances, Vitruvian Salsa Festival will treat festivalgoers to music by Houston's Tumbaka and fellow Dallas-based group Zone D'Mambo as well.
Overall, Vetrano said she hopes the festival continues to be a way to spotlight and raise awareness of Vitruvian Park while hosting a celebration "that really has become an event that means a lot to the Latin community" in Dallas and the surrounding areas.
"The most important thing to me is maintaining family-friendly, safe events that welcome you no matter what age you are (or) what your background is," Vetrano said.
Vitruvian Salsa Festival runs each Saturday in August, starting on August 5. The festival is free-to-attend, while parking is $15 cash only. Vetrano recommends festivalgoers keep an eye out for on-site and off-site parking as both can be convenient options for attendees. For more information, visit https://www.udr.com/vitruvian-park/ and https://salsadallas.com/vitruvian-salsa-festival/.