Theatre Frisco looks to hit one out of the park with its upcoming production of "Rounding Third"
A look at the upcoming production of "Rounding Third" with Director Michael Serrecchia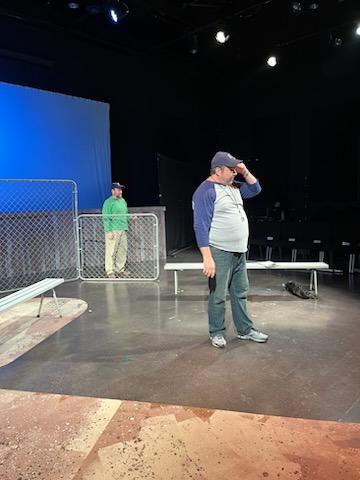 Baseball season is in full swing here in North Texas. The weather's getting warmer, the sun's out longer and ballparks around DFW are hosting spring Little League games, including the Dallas neighborhood of award-winning director, choreographer and performer Michael Serrecchia.
"All around me are young parents with kids in Little League, and it's a very tight neighborhood," Serrecchia said.
It's a community environment that makes Serrecchia excited for his neighbors to see his newest production, "Rounding Third" opening May 12 at Theatre Frisco. Serrecchia suspects many of the dads who coach Little League in his neighborhood will see a bit of themselves up on stage.
"It's gonna strike me (as) very comical to watch my neighbors watch this," Serrecchia said.
"Rounding Third" is a two-man comedy and drama about a pair of dads with opposite personalities who find themselves forced to work together as coaches for their sons' Little League team.
Don is the head coach who only cares about winning with a star pitcher for a son. Michael is the assistant coach, a businessman looking to connect with his child and have a good time out on the diamond even though his son is a far cry from the next coming of Babe Ruth.
Over the course of the season, the audience learns more about Don and Michael's personal lives as they each grow in new and unexpected ways. The twist is that the audience experiences the games through the eyes of someone watching Don and Michael as they coach, with the perspective shifting between the first and third base lines.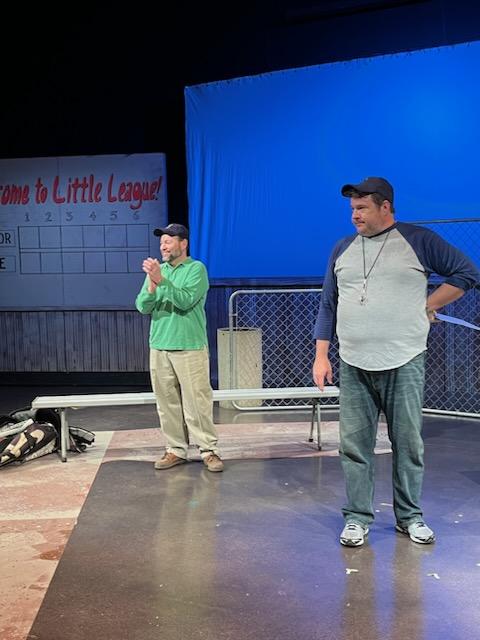 "The performance is what's so amazing. You only see these two guys, and they never talk about anything directly," Serrecchia said. "You initially, as the audience, start to pick up clues, and then you start to piece their lives together: their past, their present and possibly their future."
Serrecchia believes "Rounding Third" will make audiences rethink their own points of view as they see Michael and Don's beliefs and attitudes shift. Nonetheless, he says the play is "very approachable" and reflects a true-to-life balance of humor and emotion.
"I'm a very in-your-heart kind of director," Serrecchia said of his interpretation of the play by Richard Dresser. "I can't help it. That's how I'm put together…I love the human condition and the good, the bad and the ugly."
In fact, Serrecchia has an emotional connection to "Rounding Third" himself, leading him to dedicate the play to his father.
"I owe all this to my father. We would negotiate. Every summer I would go with him to see a doubleheader baseball game and watch baseball with him, and then every fall, we would go and see a Broadway musical, and he would watch plays on TV with me," Serrecchia said. "I have him to thank for the two baseball plays I have now directed."
Serrecchia credits no small part of his early love for theater to the New York public schools he attended in the 50s and 60s. He remembers having talented figures from the New York theater scene come to the schools and participate in the productions there.
"I was exposed to a lot of wonderful things very early on, and I wanted to be an actor more than anything," Serrecchia said. He explained that he happened to fall into dancing, however, which eventually led him through college and into a full-fledged career that saw him perform for four and a half years as the dance partner of famed actress Chita Rivera and earn a role in the celebrated Tony Award-winning musical "A Chorus Line."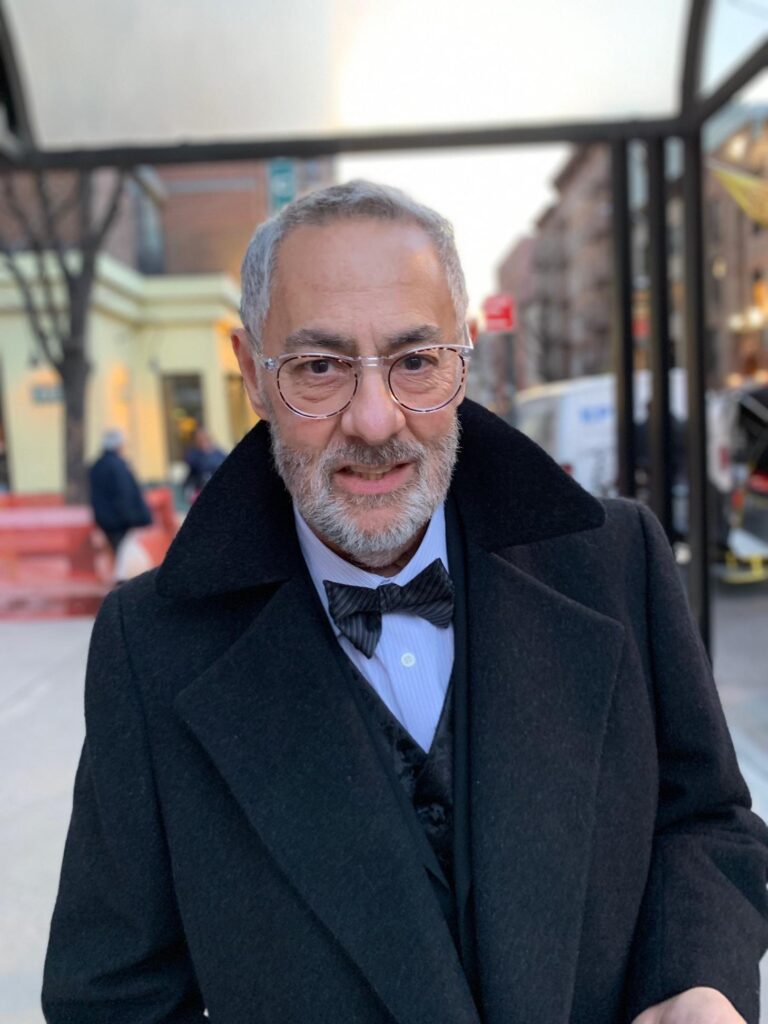 "My creative process has a stunning lineage," Serrecchia said, crediting those he's worked with through the years. He described how his career performing gave him the tools necessary to get into choreography and directing. "It was a natural growth pattern for me to take the next step and put all the little bits and pieces together."
Serrecchia said that his directing style centers around a "point of resonance" during the play that affects him most emotionally.
"It's like dropping a pebble in the pond and watching the ripples come out," Serrecchia said, adding that he builds out the supporting emotional tones from that point in the play, wherever it may be. "My plays are very structured, which actually gives the actors more freedom so long as they hit their emotional marks."
Serrecchia credits the cast of "Rounding Third" with working with him to bring his vision for the play to life.
"These three guys have been amazing," Serrecchia said of the cast, which features Scott Nixon as Don, Chad Cline as Michael and Jeff Burleson as the sole standby for both roles. "They're wonderfully professional because they always keep within the framework of the directions, but they're smart enough to listen and to react to what's in front of them today and not what was in front of them yesterday."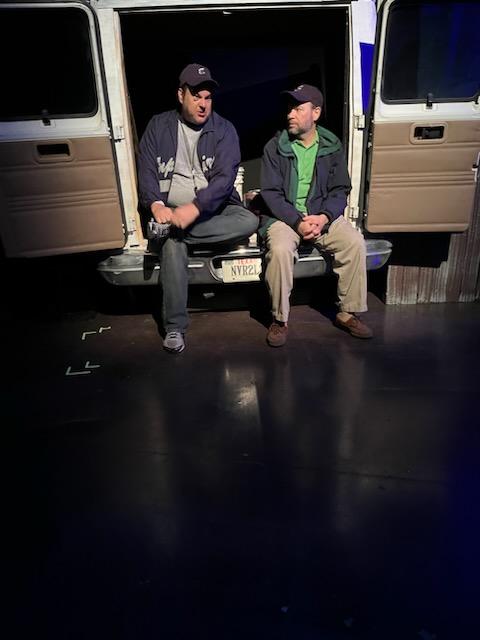 He said working with Theatre Frisco for the first time during the production has been "a great first experience" and points to his desire to help continue to develop the local theater scene like he's doing through plays like "Rounding Third."
"We need more theaters, not less. They need to be everywhere, not just localized to the big cities. Everywhere people need to express themselves and learn things that they normally wouldn't be exposed to," Serrecchia said. "Get people as far away from reality TV as possible, for the national mental health."
"Rounding Third" runs Friday through Sunday from May 12-May 28 at Theatre Frisco. Tickets start at $20 for students, teachers and active military and cost up to $30 for standard adult admission. Visit https://www.theatrefrisco.com/ for more information.