Theatre Coppell brings the laughs this July with its production of Mel Brooks' "Young Frankenstein"
"Young Frankenstein" runs from July 14-30 at the Coppell Arts Center.
Theatre Coppell isn't just 'Puttin' on the Ritz" these days; it's also putting on a laugh-out-loud production of "Young Frankenstein." The theater's production of the iconic movie-turned-musical by Mel Brooks will run from July 14-30 at the Coppell Arts Center.
"I love 'Young Frankenstein.' I mean, I grew up watching the film as we all did," "Young Frankenstein" Director Brittania Fisher said, recalling how she used to watch the movie as a kid with her father. "I absolutely love Mel Brooks. There's nothing Mel Brooks can do that I would not like. So, when the opportunity came up to do this, I couldn't say no."
"Young Frankenstein" will mark Fisher's first time stepping behind the director's chair for a musical. Nonetheless, she's far from the typical debuting musical director, with past directing credits for other kinds of play to her name in addition to 40 years of experience in musical theater dating back to when she was a child.
Fisher explained that although she loves the movie and has a history of performing at Theatre Coppell dating back to 2005, she took the director's role on this production in order to help the theater in a time of need.
"I have directed shows before, and I've choreographed shows before – dance captain, lead, all of that – but our artistic director (Wheelice Wilson Jr.) passed away last year," Fisher said. "Those of us who are still here are trying to just pick up the pieces and continue on like he would have wanted. So, when they asked me to do this, I did it because I really wanted to help support the theater."
Fisher's production of "Young Frankenstein" will use the London West End version of Brooks' material. She detailed how the musical is essentially a translation of the movie from the screen to the stage, with the biggest difference being the variety of comedic musical numbers added in that derive from different memorable scenes or lines.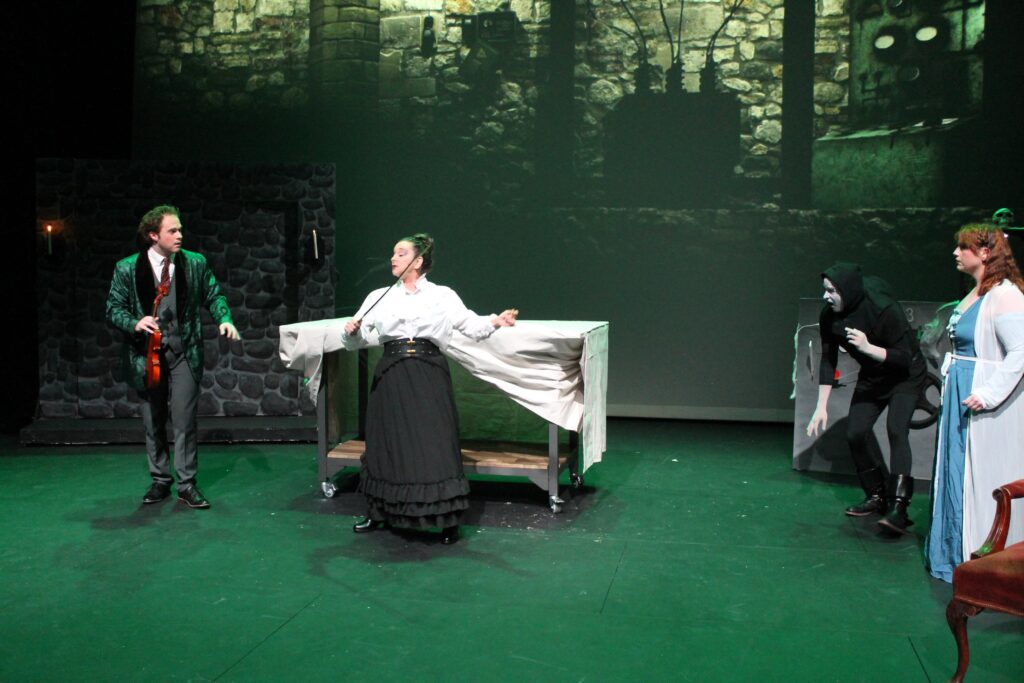 "All the classic lines from the film that people are going to want to see are in this," Fisher said, noting that the show even retains elements like the horses whinnying whenever a character says Frau Blucher's name.
According to Fisher, some actors who share the same longtime love for the movie as herself have even taken a similarly authentic approach to honoring the original source material themselves.
"John Arthur, who plays our Igor, had some really fun things that he wanted to throw in," Fisher said, describing how Arthur pulled from the character acting of the movie's Igor, Marty Feldman, to inform his performance. "It's really funny. You've got kids in our show who've never seen (the movie) before, and you've got other actors who have the movie memorized. Every nuance, every line, every movement, every tick, they've got it memorized."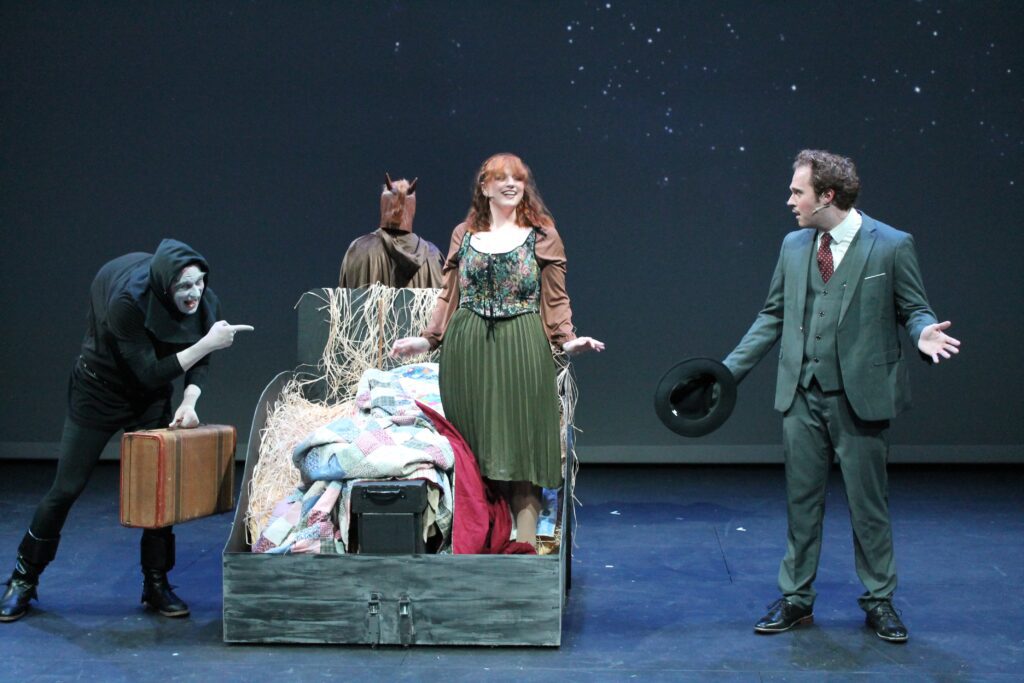 Overall, Fisher praised all of the show's actors as "fantastic," noting that they each have "taken all the classic stuff and added their own spin to it" with their unique individual approaches.
"I think it's going to be a really great show that, even if you've never seen 'Young Frankenstein,' you'll enjoy it," Fisher said.
She hopes that audiences that come out to the theater for the show will be able to "forget about their worries" and simply enjoy the two-and-half hour show.
"I think the audiences are going to be rolling in the aisles. I don't think they're prepared for how funny it actually is," Fisher said of Theatre Coppell's production of "Young Frankenstein."
"Young Frankenstein" runs from July 14-30 at Theatre Coppell. For more information about the theater and the production, head to https://www.theatrecoppell.com/.
This interview was lightly edited for clarity.