Inside the Pegasus Film Festival: How a local 17-year-old is directing one of DFW's premier movie events
An inside look at the Pegasus Film Festival with co-founder Niloo Jalilvand and this year's director, Hanna Le.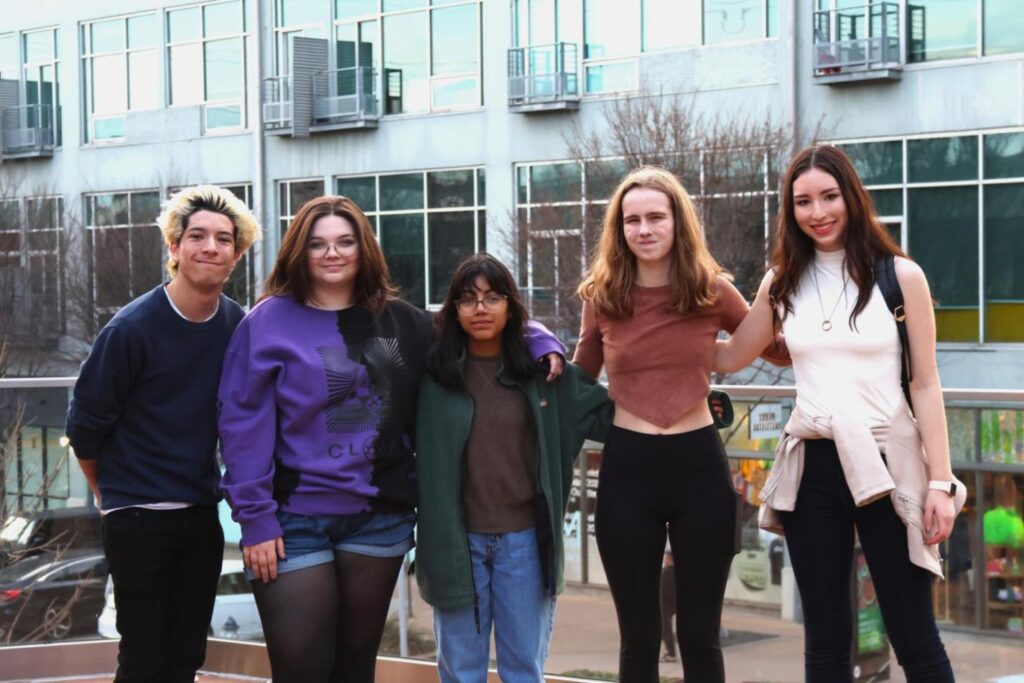 With 170 film submissions from countries like Italy, India, Brazil and Ukraine vying for nearly $200,000 in scholarships and cash prizes up for grabs, you might expect the hosts of the upcoming Pegasus Film Festival in Dallas to be some of the most elite and influential figures in the cinematic world. After all, who else would be qualified to curate such an important selection of films other than a presumably prestigious and venerated group such as the Academy of Motion Pictures or the Hollywood Foreign Press Association?
The Pegasus Film Festival does things a little differently, however. Billed as the "largest student-led film festival in the country," the Pegasus Film Festival not only spotlights talented filmmakers ages 19-and-under but puts them in leadership roles as well.
"I really fell in love with the festival's vision," 17-year-old Pegasus Film Festival Director Hanna Le said. "Being a young filmmaker, it can be hard, especially since I'm homeschooled. I don't have a film program, so it really helps give me these resources and these skills that I needed."
After starting as the festival's social media manager last year, in addition to seeing her own film featured in the festival itself, Le is working to help develop the festival's programming and ensure its smooth operation this year.
"As the director, I kind of do a bit of everything," Le said, explaining that her work on the festival runs the gamut from securing sponsorships and curating the films to managing judging and developing new additions to the festival.
That work will pay off at the biggest event in the festival's eight-year history on May 27 and 28. Hosted at LOOK Dine-In Cinema in Dallas, the festival includes a red carpet, three blocks of films, a college and career fair, live workshops and more.
Le added that the festival will also host script readings for the first time this year. The new initiative is an important addition to the festival for Le, who has recruited students from North Texas Performing Arts, a youth theater and arts nonprofit that Le works with, to perform a selection of student-created scripts.
"Some people prefer screenwriting. That's what they want to do, but they don't have a way to show that because we can't show the script on the screen and maybe they just don't have the connections or the resources to make their film happen the way they wanted to from their script," Le said, detailing how she was a screenwriter and found it hard to find people who wanted to work on her films.
Ambitious and creative students like Le, who will soon be pursuing a filmmaking degree with a concentration in cinematography at the University of North Carolina School of the Arts, are the perfect example of the kind of aspiring filmmakers the festival's founder Niloo Jalilvand looks to elevate.
Jalilvand is an artist and the former math chair at the Dallas-based Booker T. Washington High School for the Performing and Visual Arts. She created the festival after starting an afterschool film club at Booker T. Washington for her son and his friends, who became amateur filmmakers in middle school.
"I don't know, that might make me sound like one of those moms, but it's okay," Jalilvand said with a laugh.
Jalilvand eventually grew the club into a full program at the high school in 2013, with the festival spinning out of the club and program's efforts in 2015. Along the way, she also established the Pegasus Media Project, which counts the film festival as one of its programs to elevate and support young film enthusiasts and creators.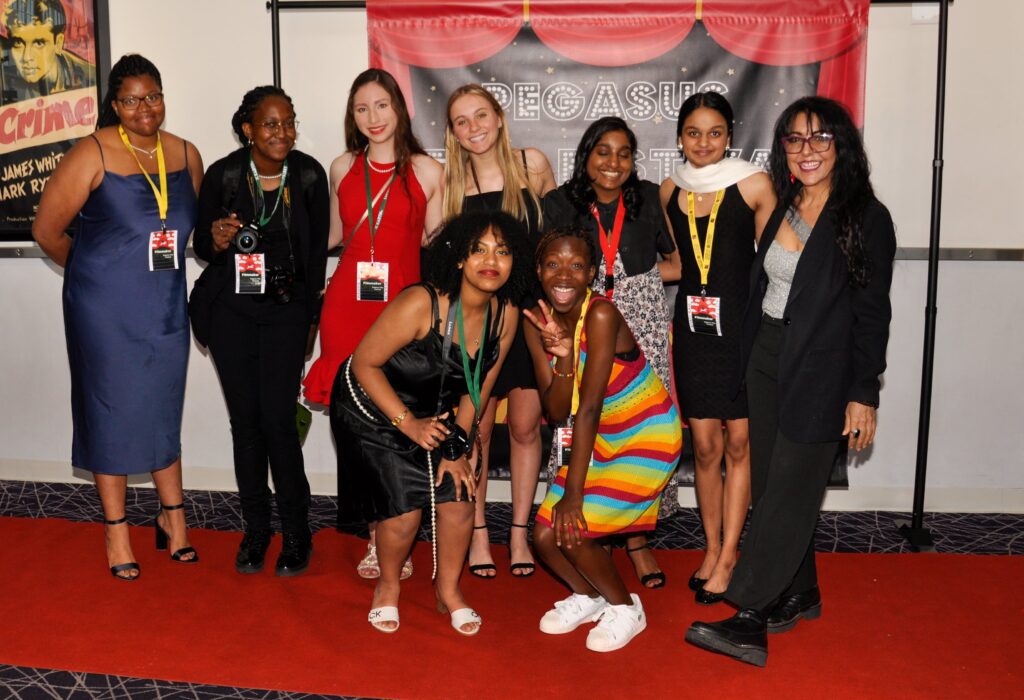 "The film festival is really an opportunity," Jalilvand said, detailing how festival organizers look for high schoolers who are passionate about film and have the desire to learn managerial and entrepreneurial skills to join each year's team and gain valuable mentorship opportunities from Jalilvand and the other organizers.
In 2020, after retiring from Booker T. Washington, Jalilvand turned Pegasus Media Project into a nonprofit with the help of fellow educator Glenys Quick and filmmaker and former Booker T. Washington student Christian Vasquez. Now, the project includes a comprehensive apprenticeship program for underrepresented aspiring film and media students, an initiative the festival will fundraise for via a VIP panel with Vasquez on May 27.
"We're not looking at kids that are going to go to NYU film school. We're looking at students who have the desire to do that, but they don't have the resources or the opportunity," Jalilvand said of the apprenticeship program.
She said the program supports the person as a "whole human being," teaching them the kind of skills that will help them succeed in their future career just like she's done with the film festival program.
"Being a part of this has equipped me with skills that were really helpful for that (college admission) process," Le said of her time on the film festival team. She described how the leadership skills she learned by working in the Pegasus Film Festival, in addition to being able to show that the festival has screened her film, helped her earn acceptance into her filmmaking program.
"It's amazing because it's so inspiring to be surrounded by such talented teenagers who are pursuing the same career field as me," Le said, adding that the festival has helped her learn new perspectives and develop chemistry working with her fellow team members. "We collaborate on projects. We make films together out of our Pegasus stuff, so it's been incredible."
The Pegasus Film Festival runs from May 27-28 at the LOOK Dine-In Cinema in Dallas. Tickets start at $15 before fees for students and $20 before fees for adults for standard single-day admission. VIP all-access passes cost $100. Visit https://www.pegasusfilmfestival.com/ for more information, including a complete schedule of events, screenings, workshops and more.