Quantum Katz and creative artists come together at Tupps Brewery for Live Art 2 Live Music '23
Learn more about this unique fusion of music and art heading to McKinney on May 27.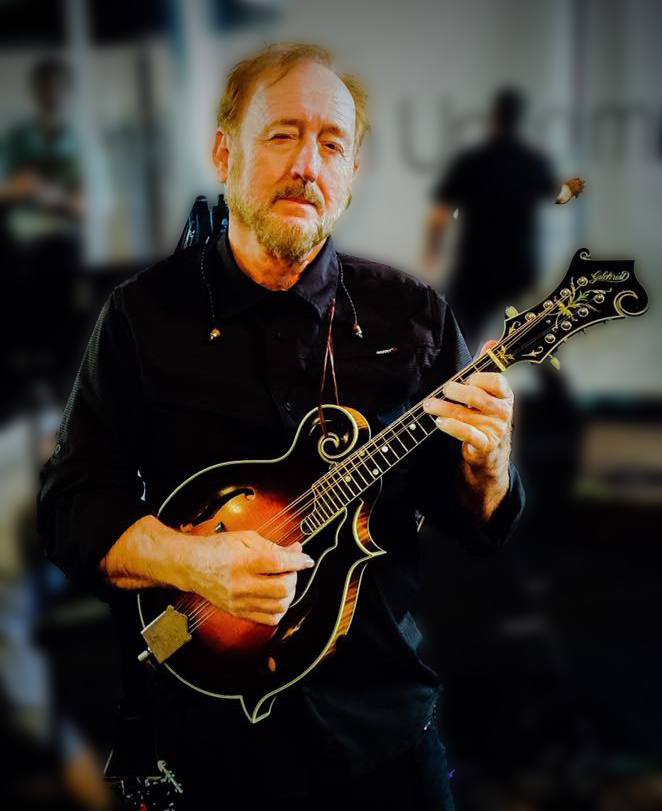 The Quantum Katz will perform a truly unique set at Tupps Brewery on May 27, but then again, there aren't many shows quite like the one the supergroup will be playing at this weekend.
Gerald Jones, an accomplished multi-instrumentalist known for his mandolin and banjo playing prowess, explained that the band named after Schrodinger's Cat will perform a mixture of music ranging from Beatles hits and Texas fiddle to light classical, funk and traditional Irish music, while local artists create beautiful works of art live in front of the audience.
Live Art 2 Live Music '23 is a collaborative, family-friendly event from 6:00 p.m. to 8:00 p.m. on May 27 at Tupps Brewery. Hosted by the Arts and Music Guild in McKinney, the free event will feature around 15 artists creating alongside the Quantum Katz, one of Jones' musical projects that includes a constantly shifting lineup and musical style. Attendees will be free to come-and-go as they listen to music and circle around the venue, watching the artists as they work.
The event is a rebranding and revitalization of the Arts and Music Guild's Music in Motion events that began back in 2011, according to Arts and Music Guild Executive Director Annie Royer. She explained that her original idea for an event fusing live music and art together came from creating alongside her mother, who was a musician.
"I know that there's something in live music and the creation of it…that is transcendent," Royer said, describing how she's felt there have been times in her life when listening to music has helped to heighten and unlock her creativity. "I just realized the value of music and creation as an artist, and ever after wanted to be able to paint to live music."
As a result, Royer created the first Music in Motion event, which counted two members of this Quantum Katz lineup among its performers: Jones and bassist George Anderson, who's performed with music luminaries like Ray Charles, Tony Bennett and Johnny Cash across his wide-ranging career.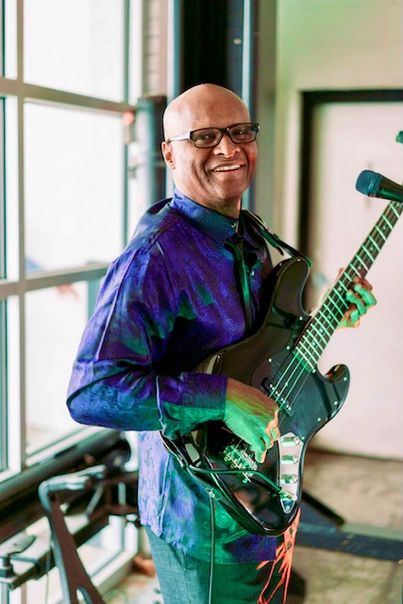 Royer said the event quickly became a favorite for artists, even those who had never painted live before or who typically preferred a more meticulous process in studio.
"There has always been a terrific response to this event," Royer said, adding that artists have told her they've reached newfound levels of creative output at these past events. "They do this, and they're like, 'I have never had such a wonderful time.'"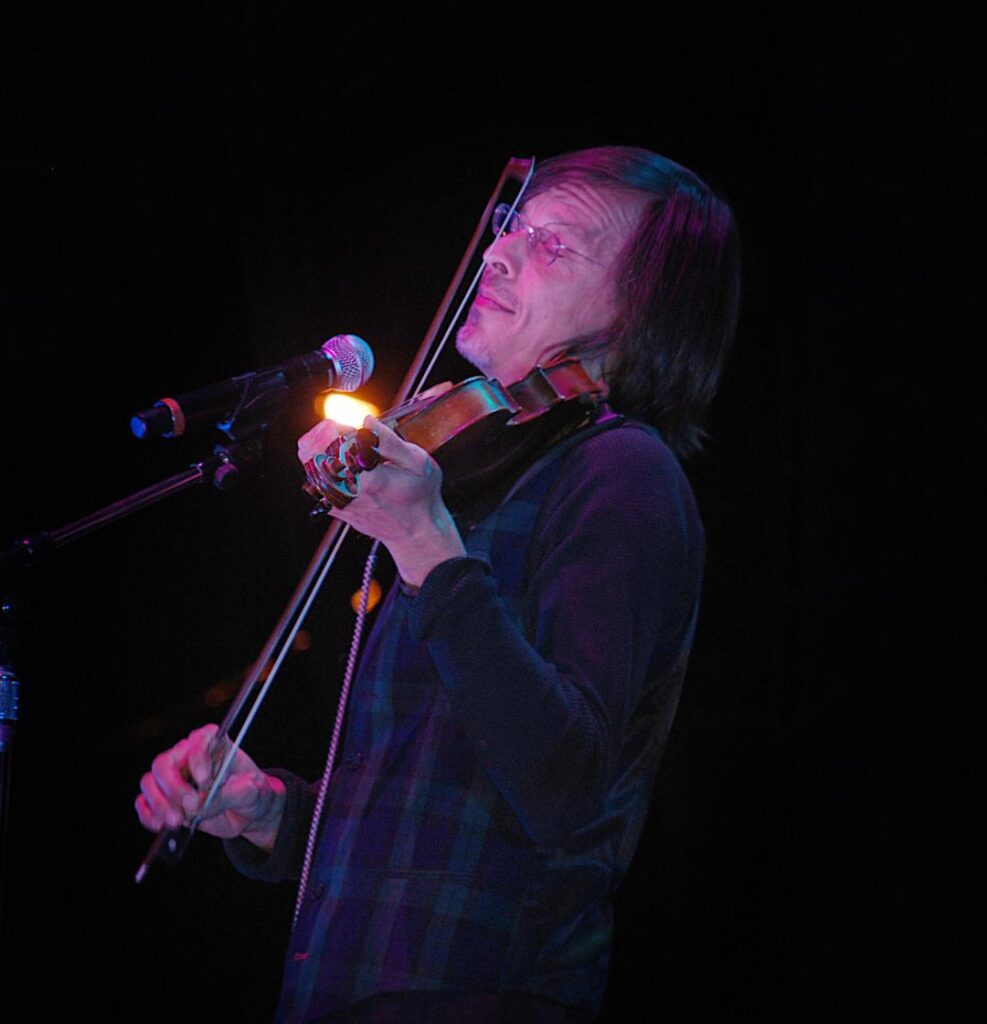 Now, after Music in Motion event has gone through several different iterations, including a post-COVID revival last year at the Arts and Music Guild's initiative The Cove, Royer has brought the event back as Live Art 2 Live Music '23 with Jones and Anderson performing alongside fellow accomplished musicians, violinist/fiddler Reggie Rueffer and traditional Irish percussionist Cara Wildman.
"Musicians love it because (they) produce such an ephemeral thing. The music is gone after they stop playing it," Royer said, noting that the musicians get excited to see how their performance has helped shape a visual work of art.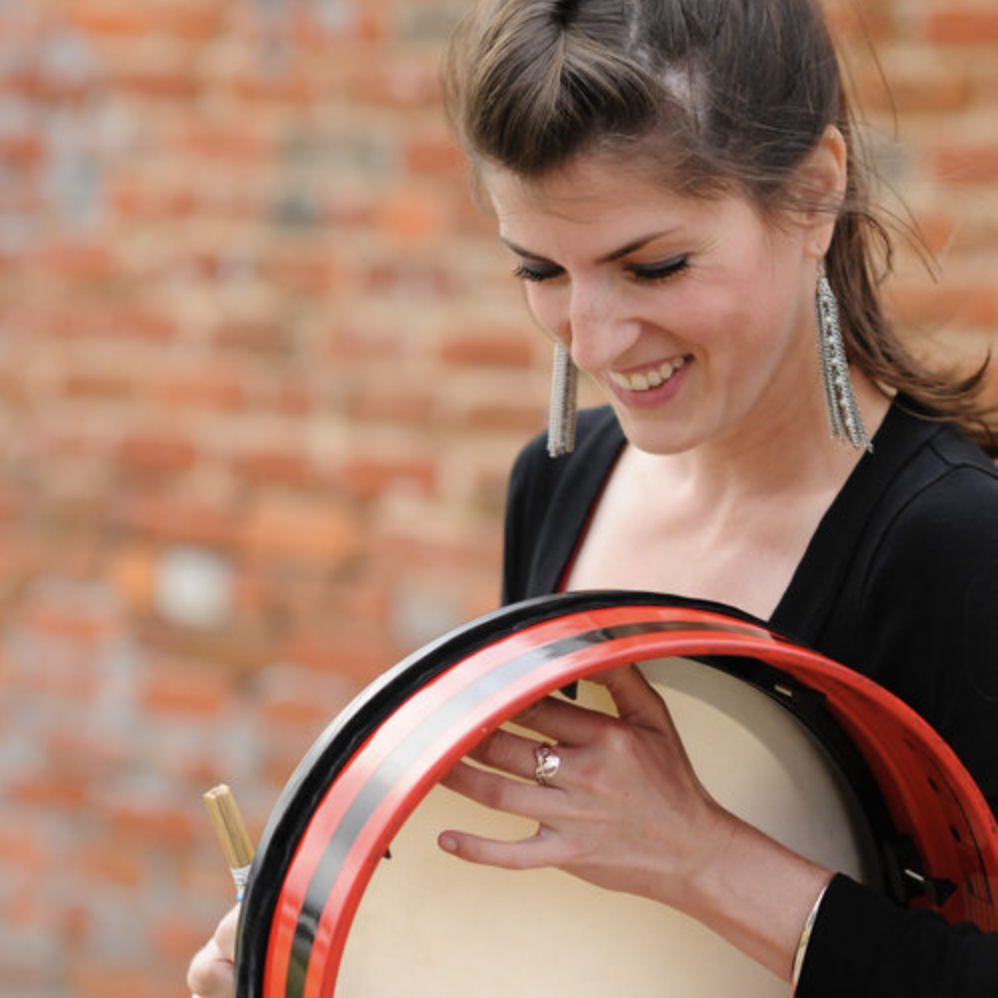 Royer, who will be painting at the event herself, credits support from the McKinney Arts Commission in paying the musicians as well as support from Tupps in the form of waived facility fees for helping produce Live Art 2 Live Music '23. She said she's planning to turn Live Art 2 Live Music into an annual event with the brewery.
"I'm really looking forward to it. It's going to be the hottest two hours in my summer," Royer said.
Live Art 2 Live Music '23 runs from 6:00 p.m. to 8:00 p.m. at Tupps Brewery in McKinney on May 27. Admission to the event is free, but a special dining event will be available for purchase in the form of a daylong crawfish boil at the brewery. Tupps encourages preorders for those who wish to enjoy the crawfish boil, with tickets available here. For more information about the musicians and artists at the event, visit https://www.artsandmusicguild.org/la2lm.