Review: FAN EXPO Dallas felt like a Choose Your Own Adventure book come to life
A report from the showroom floor at FAN EXPO Dallas
This review originally appeared in the North Texas e-News.
Dallas, Texas — When you go to a big event like the year's annual rivalry football game or the hottest concert in town, there's a safe bet that you know what to expect. After all, everyone sees the same game or performance at the end of the day, right?
That's not the case with an event like FAN EXPO Dallas. At its best, the expo was a true Choose Your Own Adventure book come to life with so many unique and entertaining activities going on at the same time that no attendee was going to have the exact same experience as someone else.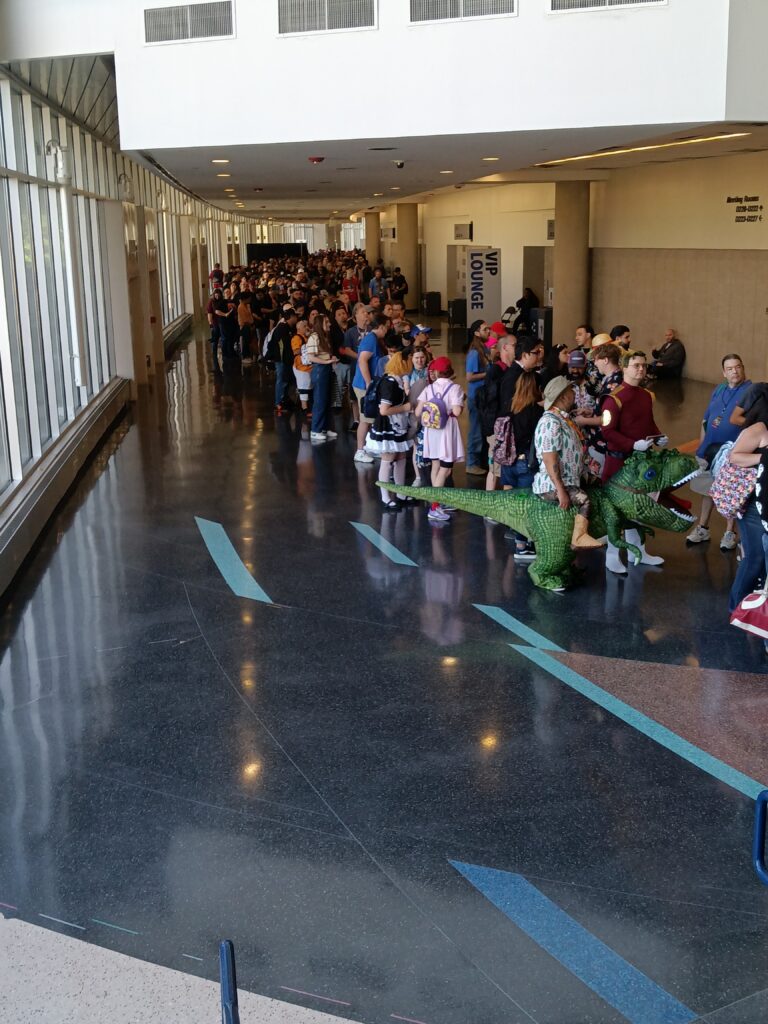 On the June 18 show, for example, there was a Q&A with Brendan Fraser of The Mummy and Doom Patrol, a special ticketed experience with famed comic book creator Jim Lee, speed dating, autograph signings, a cosplaying tutorial and a cosplay red carpet all happening at the same time. In short, it was hard not to feel your head start to spin when thinking of all the possibilities.
Luckily, if attending the expo showed anything, it's that there's not one right way to have an enjoyable experience.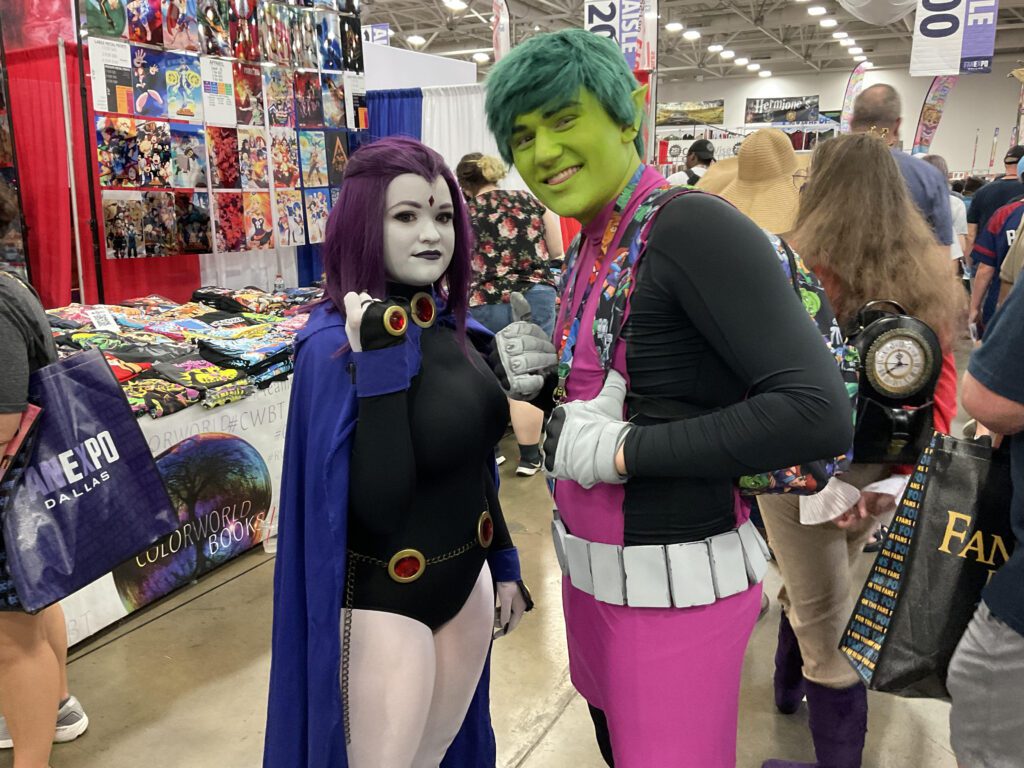 Personally, I started by learning more about the cosplay community. It was easy to see any number of informative panels on the subject throughout the day such as the memorable early Saturday morning lesson and Q&A from award-winning costume designer Rachael Marie, known by the name LuckyGrim. Her panel gave attendees looking to perfect their costumes a chance to learn professional tips and techniques in a lighthearted and informal environment with subjects ranging from how to make Jedi robes look realistically worn by time in Star Wars to how to get a dirty or gritty look to your costume without having to, well, actually get dirty.
For those who were already costuming experts in their own right though, they practically became celebrities on the showroom floor the minute they walked in.
Elaborately designed cosplay for properties ranging from Spider-Man to the tabletop board game Warhammer 40K were some of the popular highlights, attracting small crowds of picture takers wherever they seemed to go.
Some particularly imaginative costumes even made use of extra appendages or towered above the rest of the attendees through the usage of stilts. In short, those who had the best and most elaborate costumes were frequently the talk of the convention floor.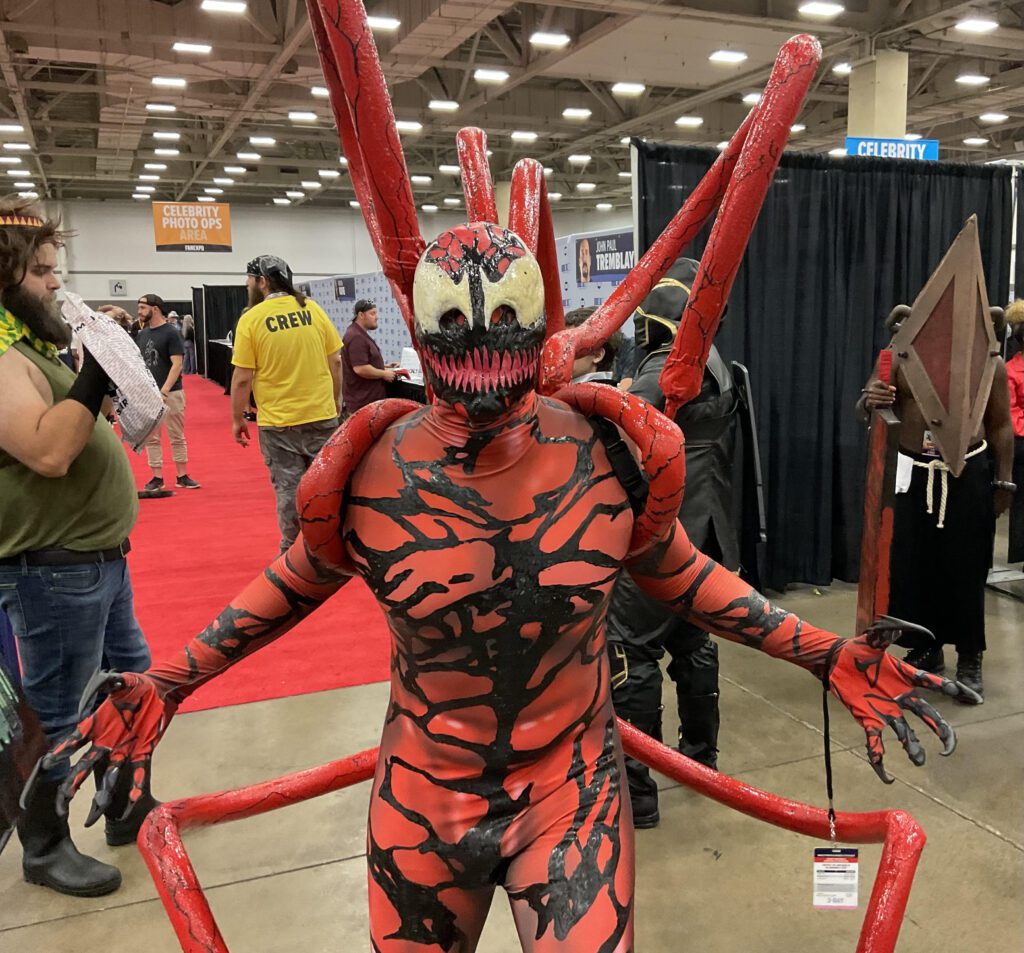 Even attendees who came in simple costumes oftentimes received compliments or took quick pictures with fellow fans of the particular show or movie they were representing though. The cosplay experience as a whole helped add a real sense of community then to an experience that may otherwise have felt a bit isolated at times given the diversity of events.
When it came to real celebrity experiences, the autograph and photo opportunity area filled up almost immediately upon the doors opening. A feeling of eager anticipation and nervous excitement filled the area all day long.
Planning and discussing who to spend well-earned money to meet seemed to be a popular pastime on the convention floor. Those conversations were more than necessary too considering how expensive meet-and-greet opportunities for celebrities like The Undertaker were. The most popular celebrity signings and panels also quickly gave way to long lines that appeared as though they would have sucked up significant chunks of time from the rest of the convention's activities and frequently required navigating a veritable sea of humanity to get to.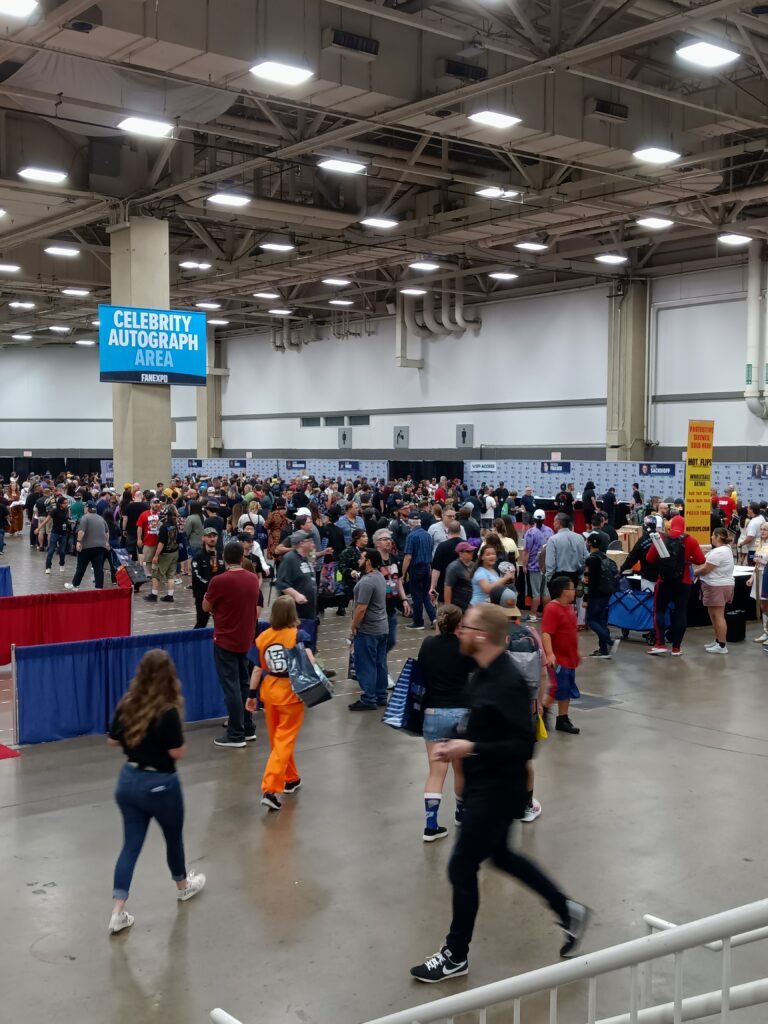 Nonetheless, sights of beaming fans meeting their favorite celebrities were commonplace in the autograph area, suggesting those attendees felt they were getting their time and money's worth.
Back on the main convention floor, debates surrounded even bigger purchases as well. The comic books on sale were particularly impressive, with multiple booths stocked with a variety of books worth hundreds, if not thousands, of dollars apiece. First issues of Spider-Man, Thor, Iron Man and many other rare comics were all present, some priced as much as $15,000 for one book.
For avid collectors, these sights were almost as impressive as the celebrities themselves. It wasn't uncommon to see a curious onlooker sheepishly ask about one of the exceedingly rare books, just to hear more about how the owner came to acquire them.
One could still find bargains if they were willing to dig in the right places, however. The hunt for half-buried treasures in long cardboard comic boxes was a frequent attraction for many in its own right as small groups of people perpetually surrounded the cheaper-priced selections from the biggest vendors of the day.
In other words, no matter if you were looking for buried treasures, rarities, celebrity interactions, a chance to be a real-life superhero for a day or some combination of all of the above, FAN EXPO Dallas felt like an opportunity to enjoy a uniquely entertaining experience practically designed just for you.