Five unique North Texas events this weekend: June 24-26
Spotlighting some of the best events in Collin County, Denton County and beyond for this coming weekend.
This article originally appeared in the North Texas e-News.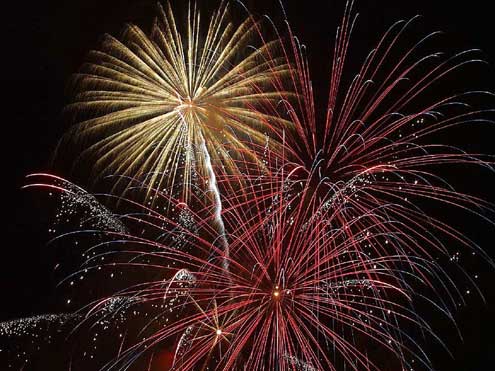 Boots and Booms 2022 – Anna
Anna, Texas — Get your Independence Day celebrations started early in Anna on June 25 for Boots and Booms 2022. The fest includes food trucks, kids' games, a performance by ZZ Top tribute band ZZ Tex, fireworks and more starting at 5:00 p.m. For those looking for a little bit of athletic excitement, there will also be a 5K race, 1-mile fun run and toddler trot starting in the morning. The event kicks off 10 days of activities in the Anna area leading up to the Fourth of July. Movies and ice cream in the park as well as a Crayola coloring experience highlight some of the festivities the city will host in the lead up to July 4. For more information, including a full list of activities leading up to the Fourth of July, visit the Anna city website.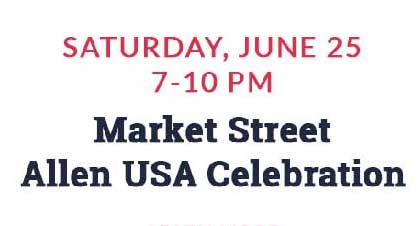 Market Street Allen USA Celebration
Allen isn't waiting to kick off the city's Fourth of July celebrations with a bang either. Food, fireworks and live music mark some of the exciting activities at this free rain-or-shine event on June 25. Kids will also be able to meet some of their favorite Avengers heroes who will be in attendance for the festivities. The Allen USA Celebration starts at 7:00 p.m. with the fireworks finale scheduled for 9:30 p.m. For additional information, visit https://allenspecialevents.org/154/Allen-USA.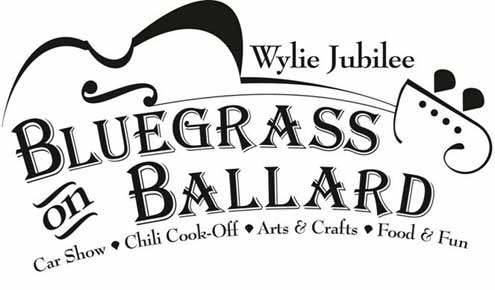 Bluegrass on Ballard – Wylie
More than 200 cars will be on hand at this automotive show and festival on June 25 in Wylie's historic downtown. Arts, crafts, a chili cookoff and live bluegrass music highlight the festival side of the activities while numerous car, truck and motorcycle awards will be handed out throughout the evening for a number of different competition classes like classic muscle and 79 and earlier Mustangs. The fest begins at 10:00 a.m. with the car show beginning at 4:00 p.m. Visit the Discover Wylie website for more information.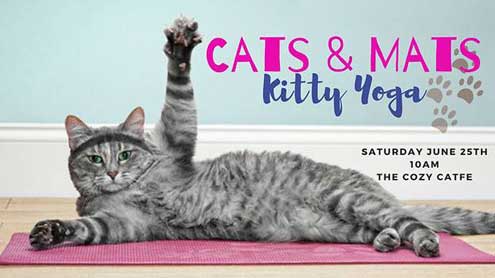 Cats & Mats: Kitty Yoga – Arlington
Stretch your legs at this interesting twist on yoga at The Cozy Catfe in Arlington. The Arlington Yoga Center will host a class with a little help from some feline friends at the Catfe on June 25. The class will be open to all skill levels and will feature participation by some of The Cozy Catfe's adoptable and adorable kittens. Tickets start at $25 a person and include a free cup of coffee or hot cocoa to enjoy. For more information, including a chance to see some of the cats available for adoption, visit https://www.thecozycatfe.com/.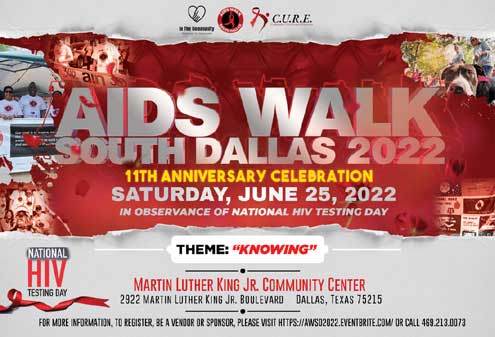 11th Anniversary AIDS Walk South Dallas
AIDS Walk South Dallas, an organization founded in 2009 to help people impacted by HIV and AIDS in communities in need, hosts its 2022 walk on June 25. The walk, which will begin and end at the Martin Luther King Jr. Community Center, will raise funds for the organization which supports a number of different HIV and AIDS programs. The organization asks each walker to raise or contribute a $25 donation to participate. The vendor area opens at 8:00 a.m. with the walk scheduled to begin at 10:00 a.m. For additional information, including a list of the specific programs AIDS Walk South Dallas supports as an organization, visit https://aidswalksouthdallas.com/index.html.