Reaper Miniatures is hosting a convention full of artistic creations and exciting gameplay in Denton at ReaperCon
ReaperCon runs from August 31 through September 3 at the Embassy Suites by Hilton Denton Convention Center.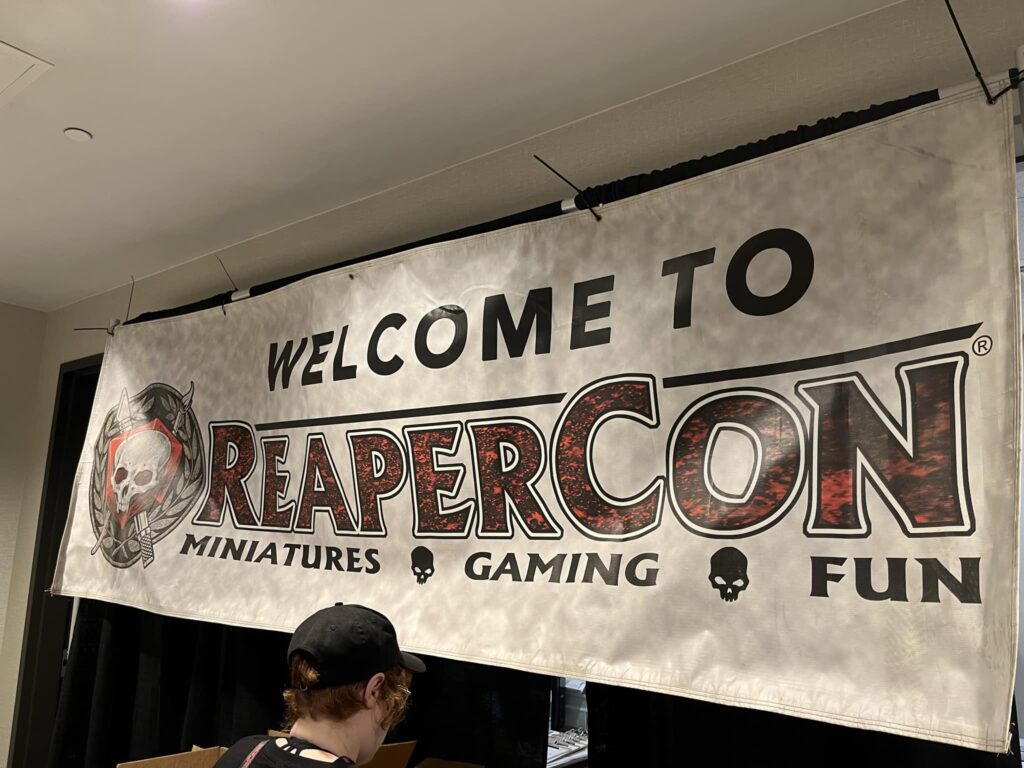 Thousands of dragons, goblins and orcs depart from Denton each week, prepared for combat with bands of battle-hardened travelers who have set out on dangerous quests around the world. The only thing those mythical monsters need before they're ready for war is a few fresh coats of paint.
That's because all those creatures hail from Reaper Miniatures, the Denton-based manufacturer of small plastic and metal figurines designed for role-playing and miniature-based games. The company has cranked out several thousand-plus different versions of intricately detailed miniatures since it began back in 1992, according to Reaper Miniatures Creative Director Ron Hawkins.
Each of those figures typically arrives to buyers uncolored in a standard gray tone, as is the standard in the hobby. Tabletop gamers and collectors can then create beautiful game or display pieces by meticulously hand-painting the miniatures to create eye-catching and unique works of art that bring the figurines to life.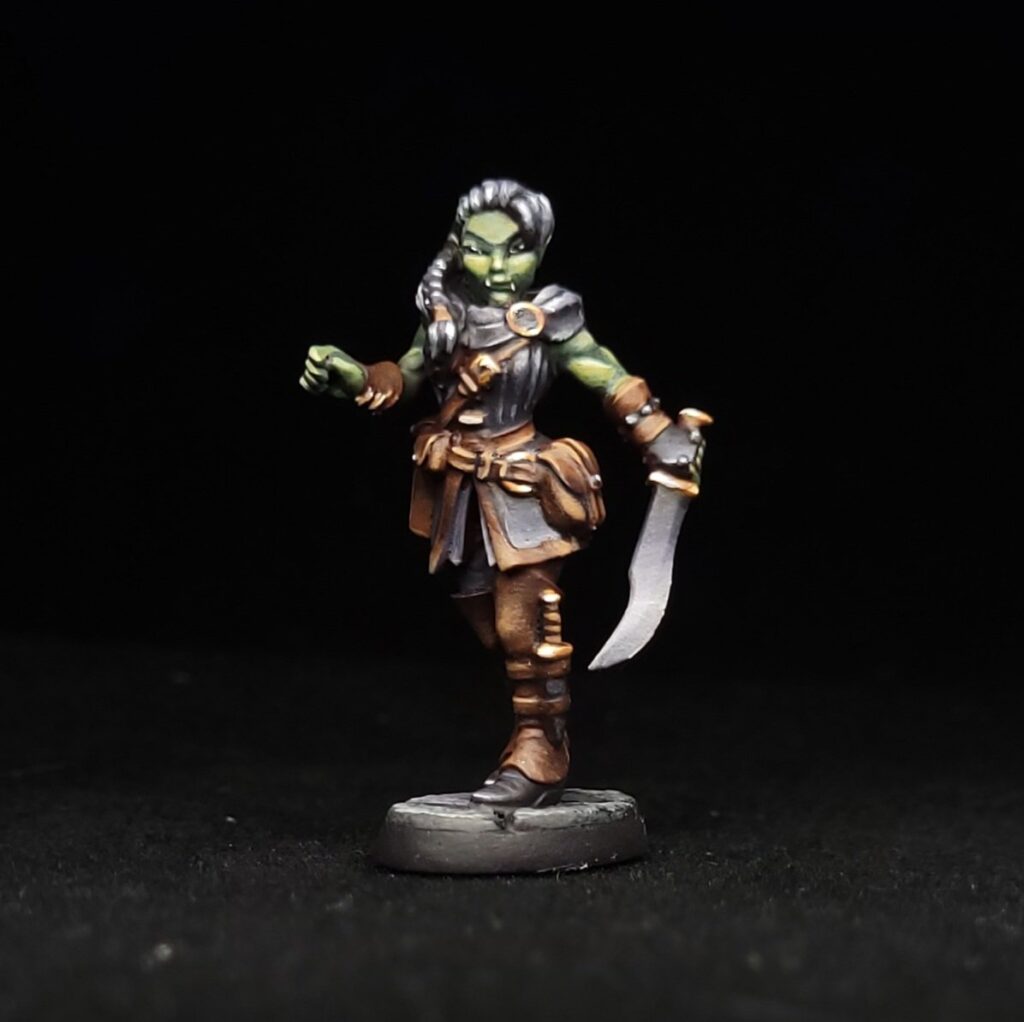 The popularity of Reaper Miniatures' figurines for both gamers and collectors alike has helped the company grow exponentially over the course of its four-decade existence.
"We started out in Lewisville, and then in 2003, we moved here to Denton, and we bought this building. We've gotten to the point where we've just about outgrown this one, and now we're in the middle of…building a new factory on our land," Hawkins said, explaining that the company recently purchased a five-acre stretch of land about 100 yards from their current location.
Not only are Hawkins and Reaper Miniatures working on opening the new factory along with an accompanying warehouse this year, but they have also been deep in preparation for hosting the 20th edition of the company's annual fan convention, ReaperCon, starting on August 31.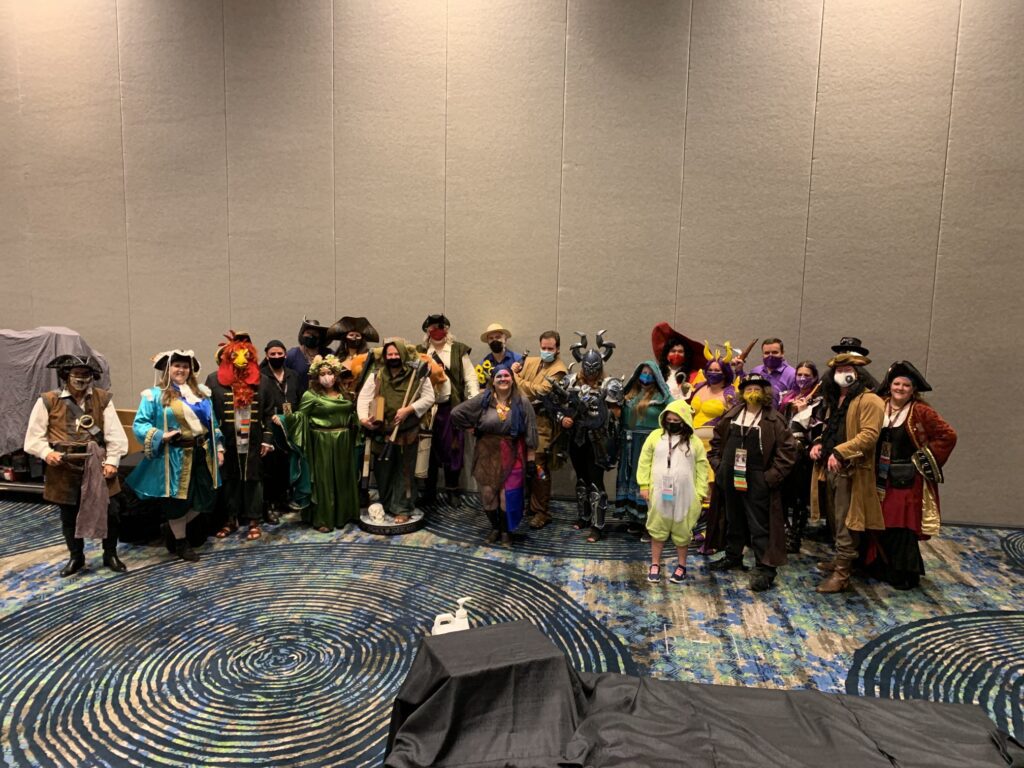 ReaperCon includes lessons and competitions dedicated to painting miniatures as well as games, vendors, an artist alley, a cosplay competition and more.
Much like the company itself, the convention has grown throughout the years, from initially taking place at Reaper Miniatures' own facilities to now filling the Embassy Suites by Hilton Denton Convention Center.
"It's gonna be a big show this weekend, so we're really excited about it," Hawkins said, estimating that ReaperCon will attract around 1,500 attendees this year.
The theme for this year's convention is "Welcome to Barrowgate," and takes inspiration from Reaper Miniatures' self-created fantasy world. Hawkins described the theme, inspired by haunted towns and Tim Burton creations, among other influences, as a foundation for the year's event that guests can experience through games and other interactive elements.
Similarly, the convention is hosting a multi-day voting event for attendees to choose their favorite heroes. Depending on how many votes each hero receives, their respective stories will advance in different ways.
"We put out the miniatures (that) these characters are based on, so it's a lot of fun," Hawkins said.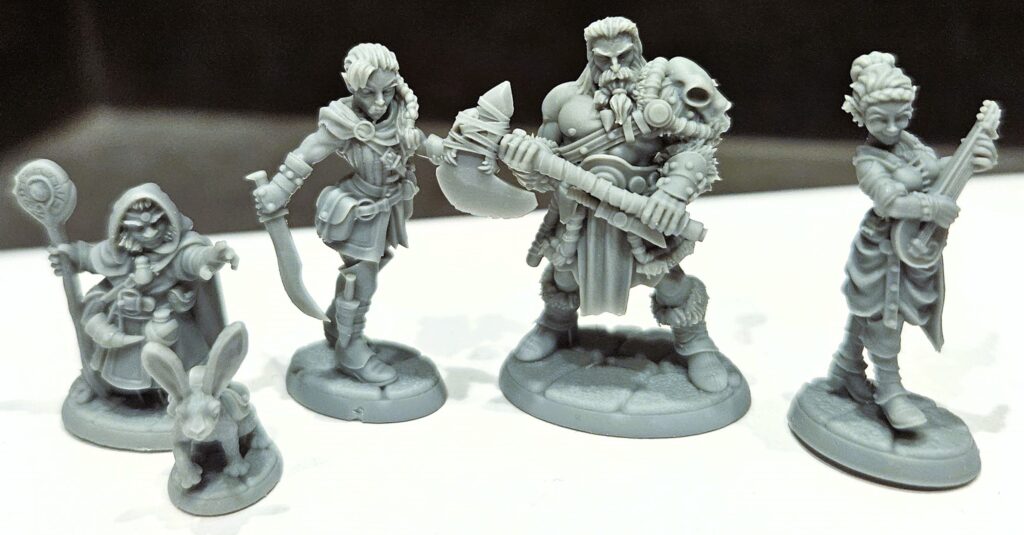 The highlight of the convention, however, is the ReaperCon Master Series Paint (MSP) Open. The contest is a chance for painters to have their best work evaluated by industry professionals who will provide feedback and medals to participants.
"It's a merit-based competition, so you're sort of competing against yourself," Hawkins said, detailing how participants can enter multiple pieces for evaluation by the judges during the show. The judges will then pick the piece they feel represents the highest quality of a participant's work based on categories like painting skill, creativity and difficulty to determine what medal they receive.
According to Hawkins, the judges then score that chosen piece based on those criteria, with different overall scores equating to each tier of medal. The scoring system therefore allows for more than one participant to earn a gold medal if the quality of their work is up to those high standards.
"That's the good thing about it. There's no one single winner who walks (away) with the gold medal like a sporting event like the Olympics," Hawkins said. "You're competing against yourself, so the better you do, the better chance you're gonna get a gold medal."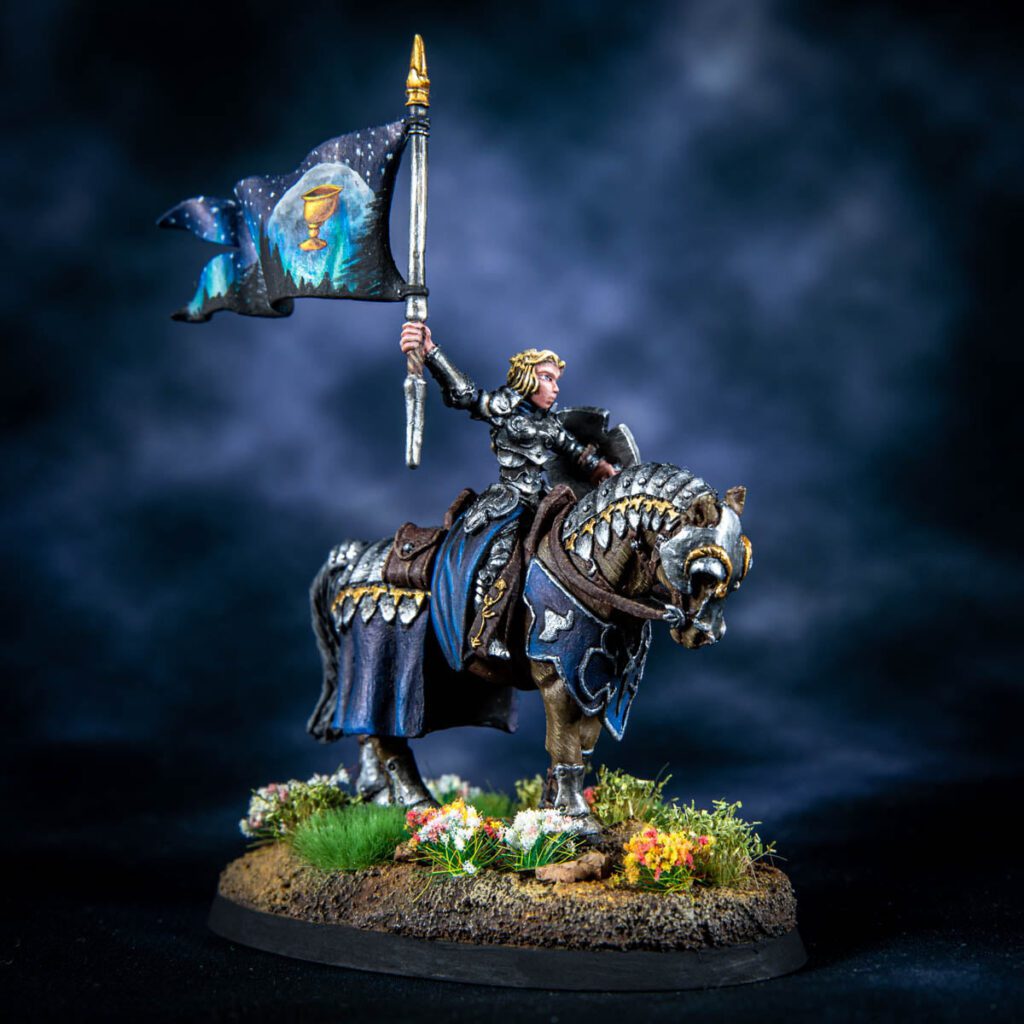 Overall, Hawkins noted that the competition benefits not only painters, but also Reaper Miniatures itself.
"We're so into the manufacturing process sometimes we forget the final result, which is the customer who takes the miniature…and takes your paint and your brushes and creates this incredible work of art," Hawkins said. "We actually see these fantastic entries, and we remember this is why we do this."
For those hobbyists who aren't feeling quite confident enough to enter the MSP competition or are just starting out in the world of miniatures, ReaperCon also offers a litany of classes. Subjects for each range from how to paint specific features, use different lighting techniques, blend paint or even sculpt your own miniatures.
"It might seem intimidating at first, but again, it's so much fun," Hawkins said. "People will always come back the next year leveled up. Everyone always comes back a better painter, a better hobbyist."
Beyond painting, the convention will also host game sessions and an open board game library featuring a variety of popular franchises like Dungeons & Dragons and Pathfinder. There will also be a chance to demo Reaper Miniatures' new, upcoming Dungeon Dwellers game.
It all contributes to what Hawkins calls a "warm, very friendly" convention atmosphere that can often feel like a family reunion for returning attendees.
"People who are coming for the first time are just amazed at how friendly everyone is," Hawkins said, explaining that he and the Reaper Miniatures team behind the convention enjoy having a chance to show off their products while hosting an inviting convention.
"It's really fulfilling to see that what we do gives so many people so much enjoyment that we forget all the work that goes into it," Hawkins said of ReaperCon.
ReaperCon runs from August 31 through September 3 at the Embassy Suites by Hilton Denton Convention Center. Single-day admission costs $25. For more information about Reaper Miniatures and ReaperCon, visit the company and convention's websites.
This interview has been lightly edited for clarity.