Meow Wolf brings immersive art and an immersive approach to community to Grapevine
An inside look at Meow Wolf, the unique art company making inroads in the North Texas community alongside its creative, psychedelic Grapevine-based exhibition.
Take one look at Meow Wolf's new permanent exhibition or "portal" at Grapevine Mills and it's easy to see why it's called "The Real Unreal."
The arts company, borne from an artist collective in Santa Fe, New Mexico back in 2008, has brought its signature style of "immersive, maximalist environments that encourage audience-driven experiences" to North Texas for its latest exhibition in a growing list of locales. The interactive space looks every bit like a mind-bending experience designed for you to explore the truth behind even the most mundane of everyday objects found within "The Real Unreal."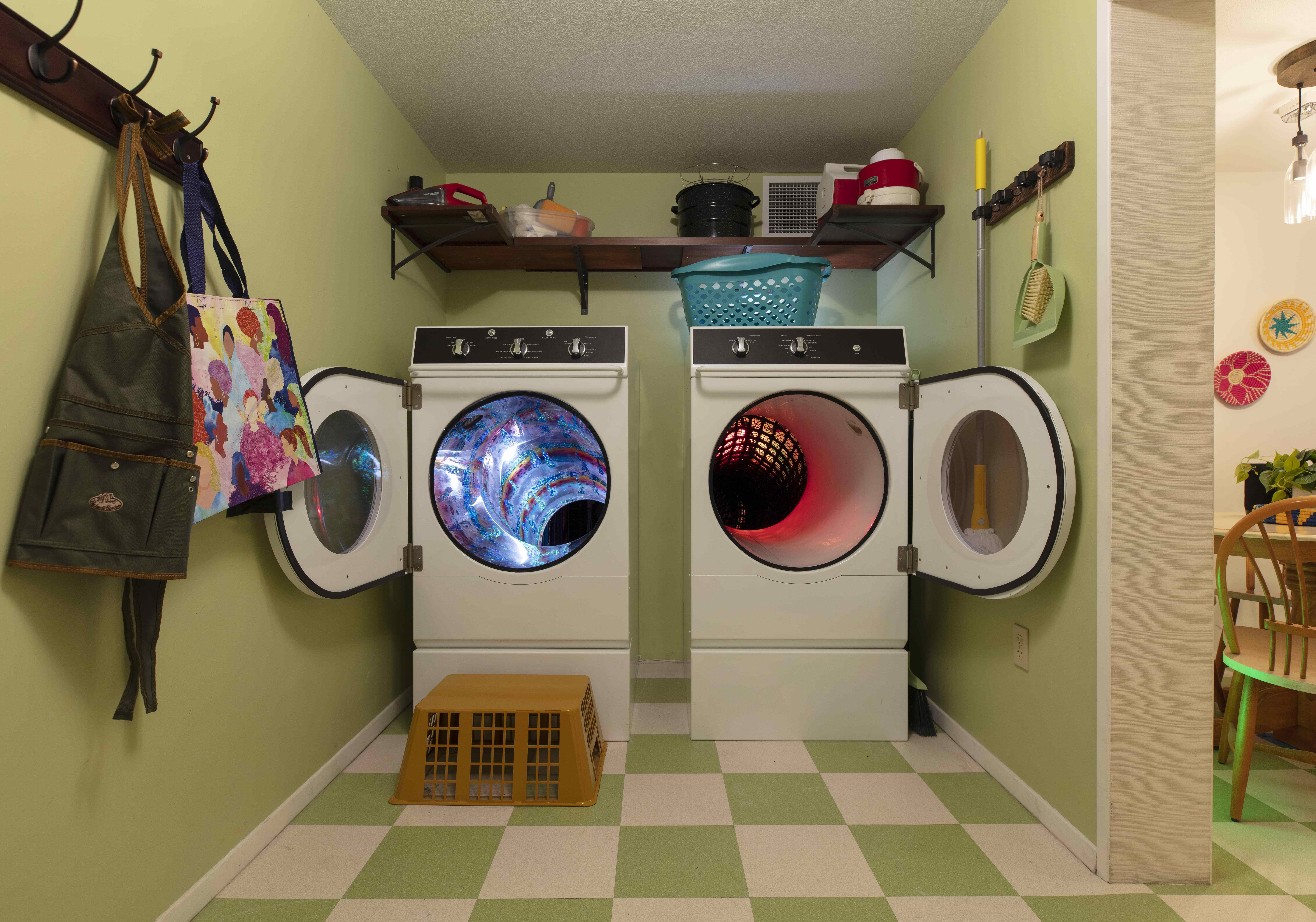 Beyond that dreamlike labyrinth of art, however, Meow Wolf is taking a much more grounded approach to building real partnerships in the North Texas communities surrounding its newest location.
"We really want to find the places we can make the most impact and have a very fruitful relationship," Meow Wolf Impact Manager Kaitlyn Armendariz said of the organization's recent efforts to build partnerships with DFW community groups. "For us, it's less about simply donating, but also supporting with resources, with space (and) being able to amplify the voices of the partners we work with. We try to be really holistic in where we decide where we're going to push these partnerships forward."
Armendariz detailed how Meow Wolf hosted community listening sessions around the DFW Metroplex to help better address and understand the wants and needs of each community prior to opening in Grapevine. Texas visual arts publication Glasstire reported that those sessions took place in cities like Fort Worth, Denton and Grapevine itself, where the Meow Wolf team developed takeaways regarding the area's diverse populations and the importance of giving back to the community. "There are so many organizations here and so many great community (members) that are advocating for the arts and are working with these organizations that just meeting everybody is nearly impossible. So, honestly, all the introductions and people we've met have been so invaluable," Armendariz said of the listening sessions.
Meow Wolf has gone on to partner with organizations like Forest Forward, a nonprofit restoring and preserving The Forest Theater in Dallas while using it as a space to provide educational opportunities, and Dallas-based theater company Cara Mia Theatre among others for its community outreach.
"With Cara Mia Theatre, we were able to bring in one of our local collaborating artists, SM Sanz, to do a workshop with their school," Armendariz said.
The organization has also partnered with a variety of LGBTQ+ group in the DFW area, including becoming members of the North Texas LGBT Chamber of Commerce and supporting organizations like Equality Texas.
"We are a business for everyone. Art is for everyone," Armendariz said, referring to inclusivity efforts as part of Meow Wolf's "integral values."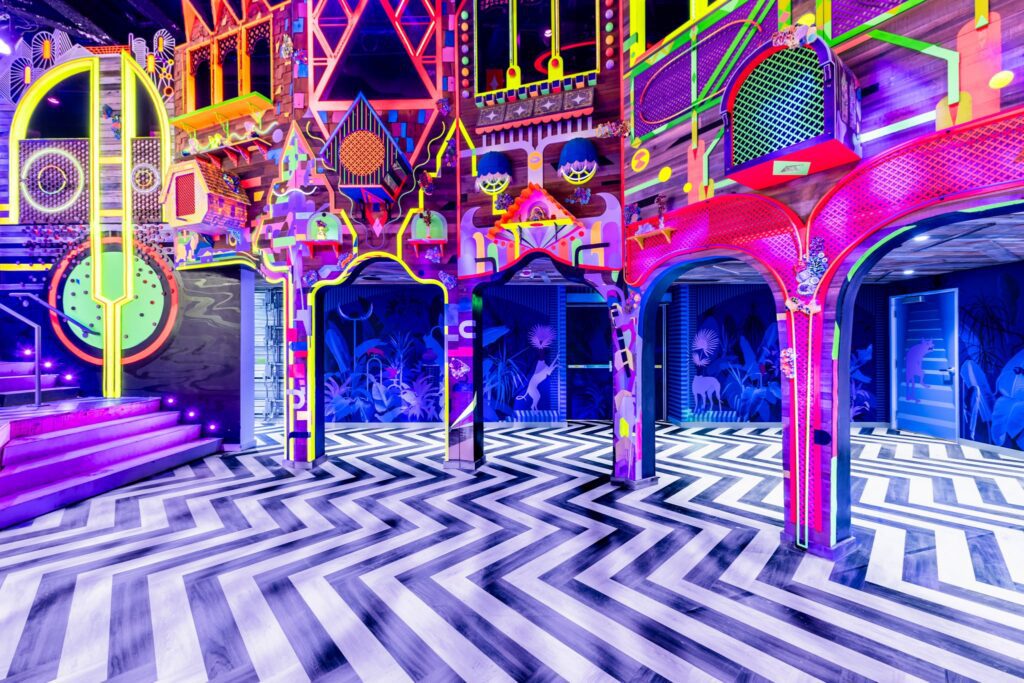 Armendariz explained that Meow Wolf holds personal creativity and access to the arts as important to its core identity as well, leading to partnerships with organizations like House of Shine. The Grapevine-based nonprofit is an interactive museum and learning space dedicated to self-development and personal empowerment.
"The entire team at House of Shine are creative experts and provide impactful community spaces to folks of all backgrounds – something that is also a priority at Meow Wolf," Armendariz said, describing the organization as "part of the heart and soul of Grapevine."
Katherine Behning, the director of development at House of Shine, said she reached out to Meow Wolf when it began its efforts in Grapevine in order to seek out a partnership based on their shared goals for "experiential learning and tapping into people's potential." The two organizations have since worked together for different training, workshop and volunteer opportunities.
"It's just a match made in heaven in my opinion," Behning said of the partnership.
She referenced expansion plans at House of Shine centered around art-based learning as one of the future opportunities with Meow Wolf that the organization is already exploring.
"We're excited about House of Shine expanding their space and providing more opportunities for the community to engage, and there are a few ways we're hoping to be involved," Armendariz said. "We hope to be able to share specifics by the end of the year."
Additionally, both organizations are looking to expand educational opportunities with one another next year, including what Behning referred to as "cross-collaborative youth programming" at both locations.
"In 2024, Meow Wolf will be launching arts education programming at our exhibition that will be an opportunity for us to collaborate with our community partners," Armendariz said. "This may include a full roster of arts workshops, activations, and collaborative programming by early 2024."
Meow Wolf's work with House of Shine is all part of what Armendariz called the start of the organization's ongoing plans for community involvement across DFW.
"We're starting early and ramping up, but now that we're open, it's kind of where we can finally hit the ground running and start hosting this programming, doing more robust partnerships and really (getting) involved in the community," Armendariz said.
For more information about Meow Wolf, visit https://meowwolf.com/. Keep an eye on the Collin-Denton Spotlighter for an upcoming in-depth feature on House of Shine.
Portions of these interviews have been conducted via email. These interviews have been edited for clarity.