Plano's Rover Dramawerks looking for actors for its upcoming production of "The Fox on the Fairway."
Rover Dramawerks is looking for actors for its upcoming production of this golf-themed farce.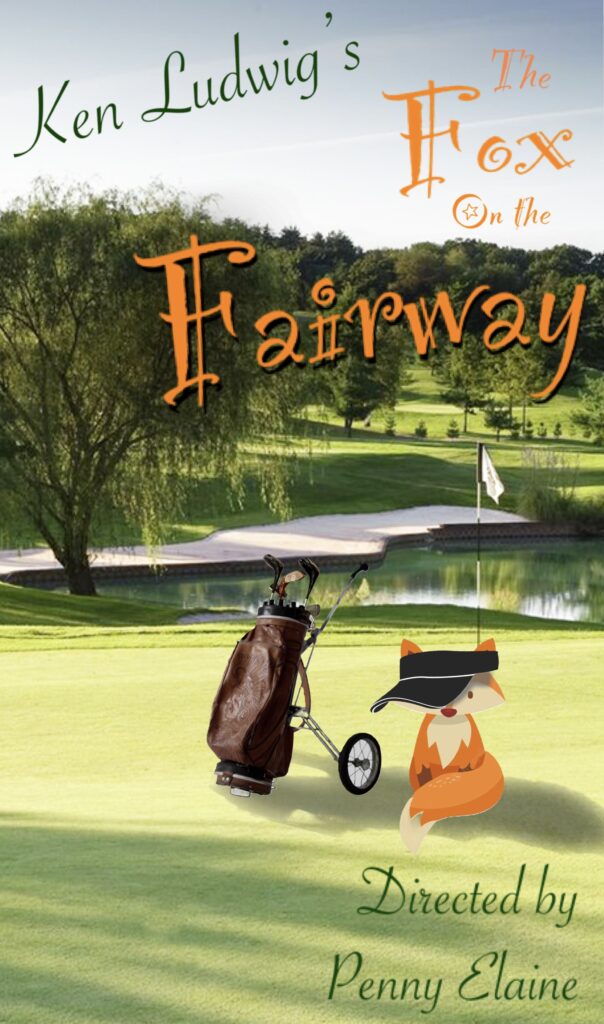 Plano-based theater organization Rover Dramawerks is looking for local actors to star in its upcoming production of Ken Ludwig's farce, "The Fox on the Fairway."
"It's very funny stuff," Rover Dramawerks Executive Artistic Director Carol Rice said of the production, which centers around the heads of a pair of rival country clubs competing to win a golf tournament.
Rice explained that the production's director, Penny Elaine, is looking for actors who can bring out the play's humor.
"She's definitely looking for people with good comedic timing," Rice said, adding that Elaine will also be looking for someone who can pull off the physical comedy in the play as well. "I think she's just mainly looking for a group that matches each other who can play off each other."
Rover Dramawerks has scheduled auditions for June 11 and 12. Read on to see the theater organization's full casting call for the play, which opens on August 3.
Additionally, keep an eye out in the coming days for the Collin-Denton Spotlighter's upcoming preview of Rover Dramawerks' production of "Lobby Hero" directed by Carol Rice.
ROVER DRAMAWERKS ANNOUNCES AUDITIONS
Ken Ludwig's
THE FOX ON THE FAIRWAY
directed by Penny Elaine
*Casting sites and online agencies – DO NOT repost! This is a local DFW casting search only.*
Auditions:
Sunday June 11 from 6:00 to 8:00 pm
Monday June 12 from 7:00 to 9:00 pm

Appointments are required. For an appointment, please include your full name and choose your preferred time via Signup Genius: https://www.signupgenius.com/go/4090549AEAB29A20-thefox

Auditions will be at Reclamation Church, located at 901 Cross Bend Rd. in Plano, at the northwest corner of Alma and Cross Bend.

Brief Synopsis:
A nonstop rapid-fire romp reminiscent of the great English farces from the 1930s and 40s which begins as rival country clubs compete in the Annual Interclub Golf Tournament…with a sizeable wager at stake. Complete with mistaken identities, slamming doors, and over-the-top romantic shenanigans, this is a charmingly madcap adventure about love, life, and man's eternal love affair with golf. (farce)

Roles available for 3 men, 3 women
The ages listed are the stated ages of the characters, not necessarily the required age of the actors.

HENRY BINGHAM (mid 40s-50's): Director of the Quail Valley Country Club. He is witty and cynical at times, much like Basil Fawlty from Fawlty Towers. He gets into a high-stakes bet on a golf tournament and is determined to do what it takes to win. He is also unhappy in his marriage to Muriel and becomes involved with Pamela.

PAMELA PEABODY (Late 30's-40's): A member of the Quail Valley Country Club. She is very attractive and sophisticated, but a bit loose and a bit of a drinker. Throughout the play she aids Bingham in his plans to make sure their club wins.

JUSTIN HICKS (young 20's): Bingham's new eager-to-please assistant who volunteers his services as a golfer to help Quail Valley win the golf tournament. He is romantically involved with Louise and proposes to her early on, but becomes emotionally distraught when things become difficult between them.

LOUISE HEINDBEDDER (young 20's): A waitress at the Quail Valley Country Club. She is very attractive, and a bit flighty, but studious. She gets engaged to Justin early on, but a mishap results in her becoming very upset over their future together, making her bawl at a moment's notice.

DICKIE BELL (mid 40s to 50's): The director of the rival Crouching Squirrel Country Club, with whom Bingham gets into a high-stakes bet. He is a bit obnoxious, including his fashion sense, but tries to come off as good-natured. He is Pamela's ex and has a thing for Bingham's wife Muriel.

MURIEL BINGHAM (40s-50's): Bingham's wife, who runs an antique shop, which becomes part of the bet between Henry and Dickie. Generally overbearing and stern, she somehow has a soft spot for Dickie.

All roles are available.

Other information:
– Sign up for an appointment time via Signup Genius, and access to a script will be made available to you. Be familiar with the play before coming to auditions.
– Be prepared to read scenes from the script.
– Please bring a resume and headshot.
– References may be required.
– Actors and technicians will receive stipends.
– Rehearsals will be in Plano beginning the week of June 25.
– All conflicts must be noted at time of audition.
– Please visit Rover's website at https://www.roverdramawerks.com/ or call (972) 849-0358 for more information.

The Fox on the Fairway will run August 3-19, 2023 at the Cox Playhouse, 1517 H Avenue in historic downtown Plano.

Please note Rover's locations for auditions and performances!