The Preserve Halloween Festival is bringing Halloween back for a weekend bash
The Preserve Halloween Festival is slated for November 18 and 19 at the Irving Convention Center.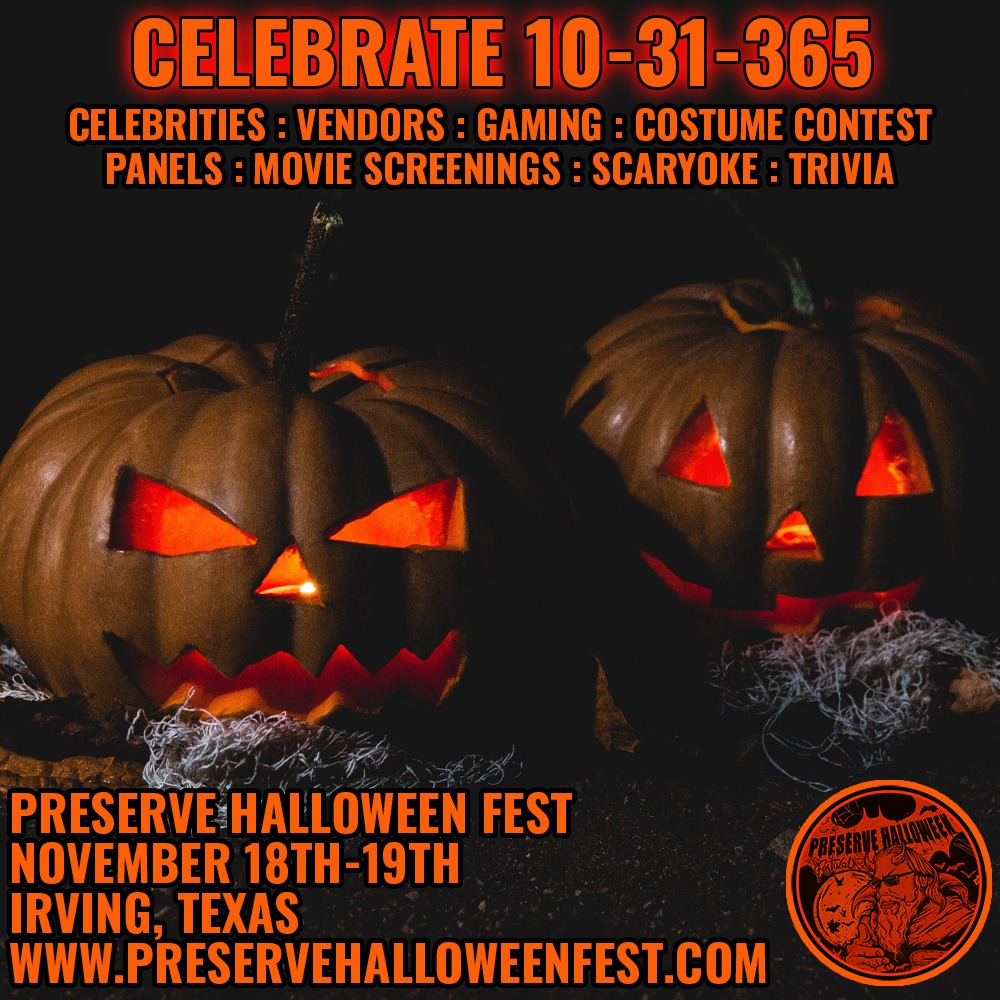 As eager shoppers scout out sales, family travel plans creep closer and turkeys start stuffing the local grocery stores, it's easy to forget that Halloween was just a few short weeks ago. Even if the trick-or-treat candy is running low and the long hours spent on a costume already buried in the back of the closet seem like the distant past, that doesn't mean Halloween is over.
In fact, if you're Gregory Hallows and the Halloween Preservation Society, the biggest Halloween bash of the year is just around the corner.
Hallows is the founder and organizer of the Halloween Preservation Society, an organization dedicated to preserving and honoring the rich history behind the holiday. He explained that the society began back in 2018 when he discovered a lack of historical societies or organizations dedicated to the holiday he loves.
"I decided to just do it myself, and it kind of took off from there after COVID because I had a lot of time to do research," Hallows said, noting that as a live event organizer, it was a period where he had the free time to delve into Halloween and its origins.
Some three years after founding the society, Hallows was then able to put those skills as an event organizer to work when he created the Preserve Halloween Festival. Hallows produces the post-Halloween celebration at the Irving Convention Center with the help of his wife each year.
"Doing a Halloween event like this was gonna happen one way or the other because I love it so much that it made no sense to me not to have a fest," Hallows said.
Unlike typical Halloween celebrations, Hallows hosts the festival the weekend before Thanksgiving, a decision driven by the desire to provide holiday celebrators something to do during the "layover time" until Thanksgiving while simultaneously giving the people who make Halloween such an enjoyable holiday a chance to attend the festivities themselves.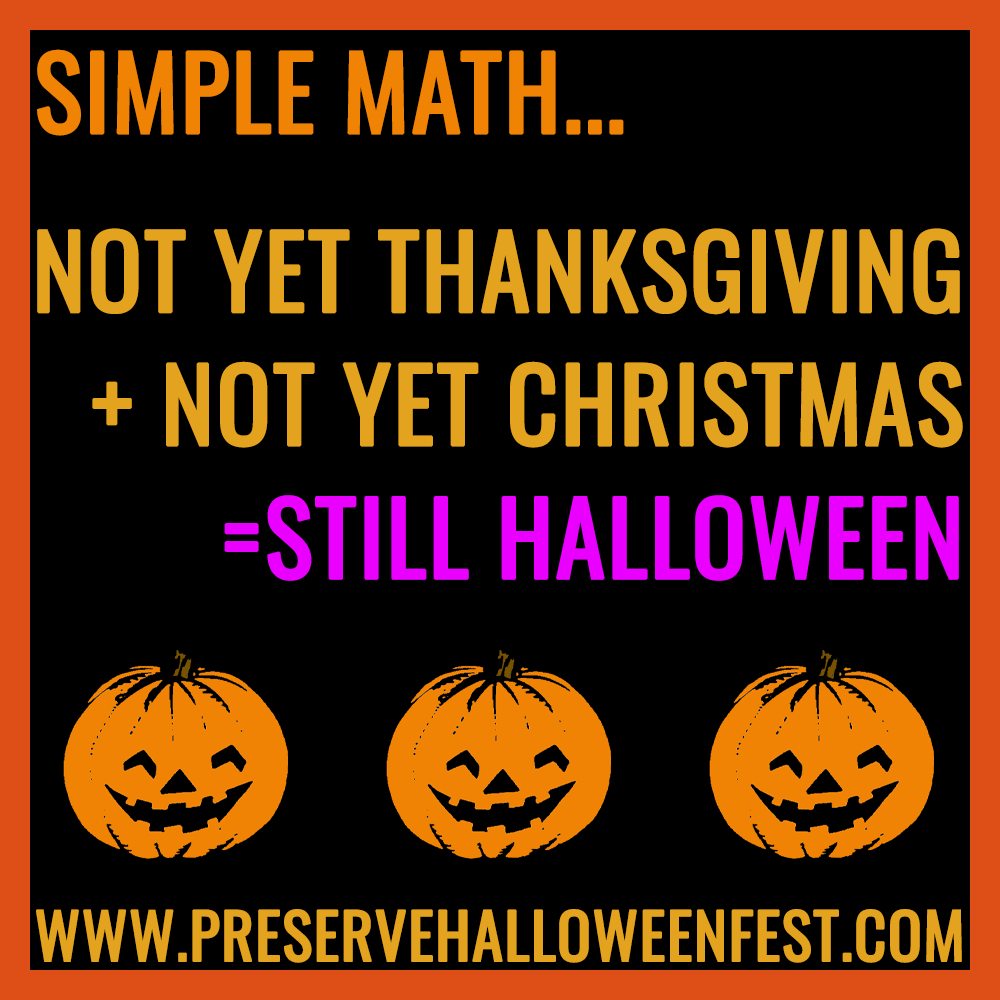 Hallows described how attendees who worked at places like haunted houses and Spirit Halloween stores have told him that the Preserve Halloween Festival gives them the opportunity to attend the kind of Halloween celebration they might otherwise miss.
"If I do (the festival) after Halloween, all these people might get a chance to actually celebrate what they love because, when you're putting on a haunted house, of course you love it, but you're so busy. You can't really take the time to take it in," Hallows said. "If there's an event like this that's celebrating what they already love anyway, and it's after Halloween, they can actually enjoy it and come in and hang out with people that love it as much as they do."
Organizers plan to pack the two-day festival on November 18 and 19 with everything a Halloween fanatic would love. There will be special guests from popular and iconic Halloween and horror franchises, costume and "scary-oke" contests, trick-or-treating for kids at vendor booths and more.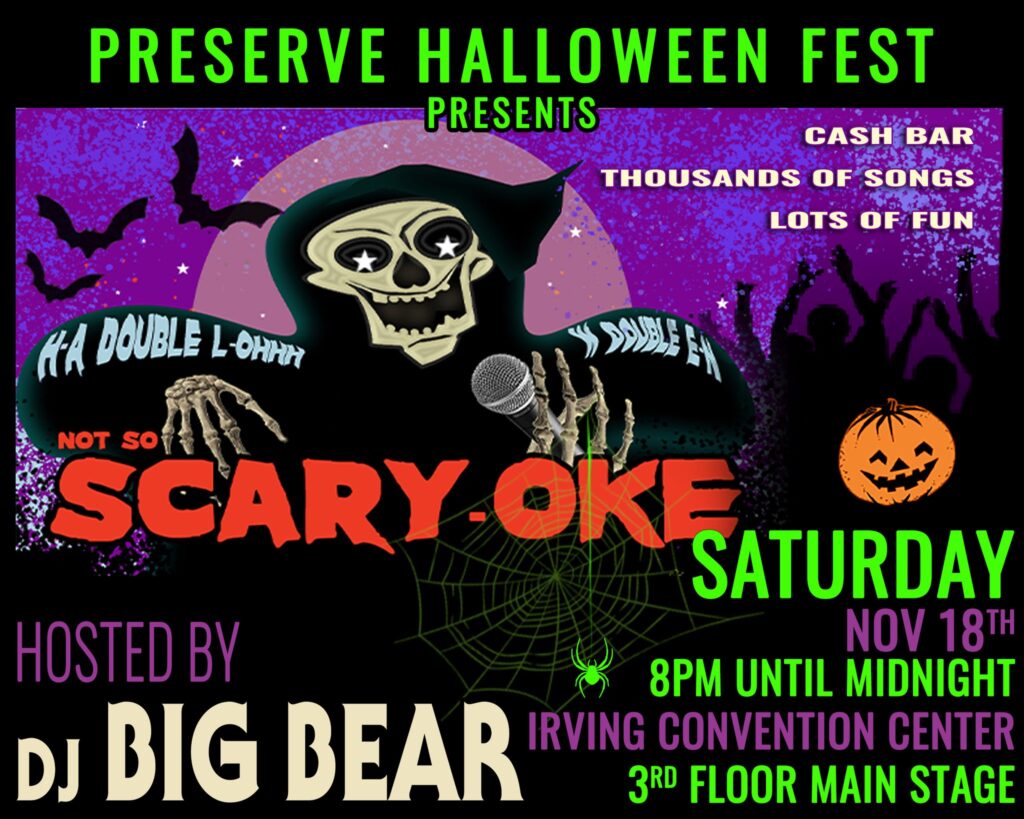 This year's celebrity guests include Doug Jones of the "Hellboy" franchise and "Shape of Water," Caroline Williams of "The Texas Chainsaw Massacre 2," Katie Featherston of the "Paranormal Activity" franchise and many more who will all be available for autographs and fan opportunities at guest panels.
Hallows said some of the special guests even ended up checking out the "scary-oke" singing, a popular activity slated for Saturday night this year.
"Last year, when we did karaoke, a bunch of the guests came down," Hallows said, calling the festival a "real laid-back show." "Everybody that works with me, all my volunteers, we all travel around and do (festivals) together all year round, so it's like a family reunion for us."
Hallows said one of his favorite parts of each year's Preserve Halloween Festival is seeing families come together for a fun outing, with kids able to enjoy attractions like trick-or-treating and a giant walkthrough inflatable zone while adults can enjoy meeting the special guests and shopping the vendors.
"They're getting excited as a family, like that's fun for me," Hallows said, adding that his own children attend the festival as well.
"I want it to be something where people can come and just have a good time and celebrate Halloween, whatever it means to you," Hallows said.
The Preserve Halloween Festival is open on November 18 and 19 at the Irving Convention Center. To purchase tickets and learn more about the festival, including the full list of celebrity guests and activities, visit https://preservehalloweenfest.com/.