The Etsy Dallas Jingle Bash returns with artisans and crafters galore at Gilley's Dallas
The 14th Annual Etsy Dallas Jingle Bash runs from 10:30 a.m. to 4:00 p.m. on November 18.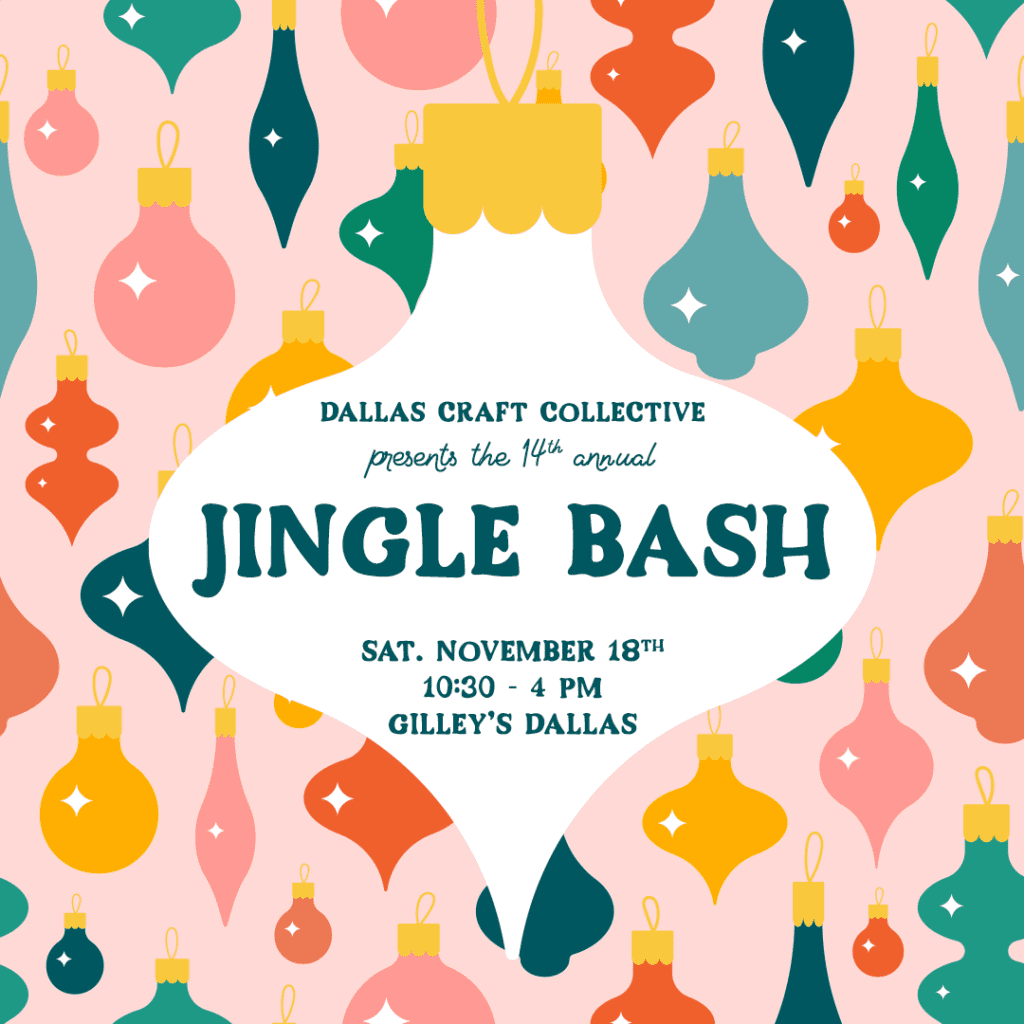 From the cutting of the turkey to the decorating of the Christmas tree, the holiday season is full of traditions. For crafters and artisans around DFW, the Dallas Craft Collective brings a holiday tradition of its own to life each year with its annual Etsy Dallas Jingle Bash.
The nonprofit, which does business as Etsy Dallas, grew the event over the years from its humble origins at a small trunk show back in 2007 into a full-fledged, free-to-attend craft extravaganza at Gilley's Dallas. This year's 14th Annual Etsy Dallas Jingle Bash will feature 78 vendors, a trio of food trucks, games and a DIY crafting station, among other attractions, according to Etsy Dallas Co-President Sabrina Abney.
"There's definitely something for everyone," Abney said, describing how the bash's vendor list includes potters, candlemakers, jewelers, fashion designers and more. She said that the curated nature of the event ensures that no two artisans are alike, giving attendees a wide range of unique crafts and goods to explore.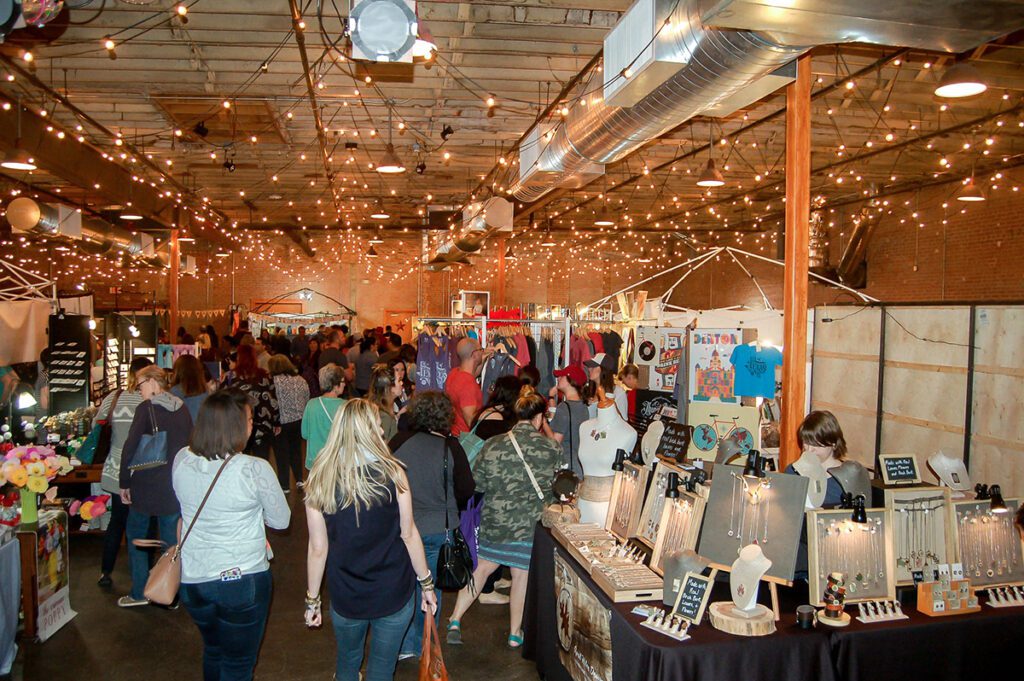 In the five-to-six-month planning buildup to each of Etsy Dallas' bash events, the November Jingle Bash and the May Spring Bash, Abney explained that the nonprofit helps its various artisans with questions related to topics like marketing, accounting and event planning, oftentimes through its private Facebook Group.
"It's a variety of things between juggling just working with our local artisans and how we can best serve and help them, and planning and preparation for the two sort of tentpole events that we have," Abney said of Etsy Dallas' operations.
Abney said that the nonprofit has the dual goal to "be a resource for local creative entrepreneurs" and "spread the love of the handmade artisan community" through events like the Jingle Bash.
"I think the most important piece for us as the event organizers is really allowing the Dallas community to meet with the artisans and makers," Abney said of the Jingle Bash, highlighting the personal nature of the event in allowing attendees the chance to meet the people making their products. "I think having that connection to the handcrafted work that someone has put into something is really special."
Abney said that she hopes the Etsy Dallas Jingle Bash is a great experience for both attendees and artisans alike.
"We hope that everyone has a really engaging, fun day," Abney said.
The Etsy Dallas Jingle Bash runs from 10:30 a.m. to 4:00 p.m. on November 18 at Gilley's Dallas. The first 50 shoppers will receive a free bag full of gifts from attending artisans. For more information about the event, as well as Etsy Dallas as a whole, visit https://www.etsydallas.com/.
This interview has been edited for clarity.