NTPA Collegiate Pursuits is bringing back a classic with "Anything Goes"
Inside NTPA Collegiate Pursuits' upcoming production of "Anything Goes."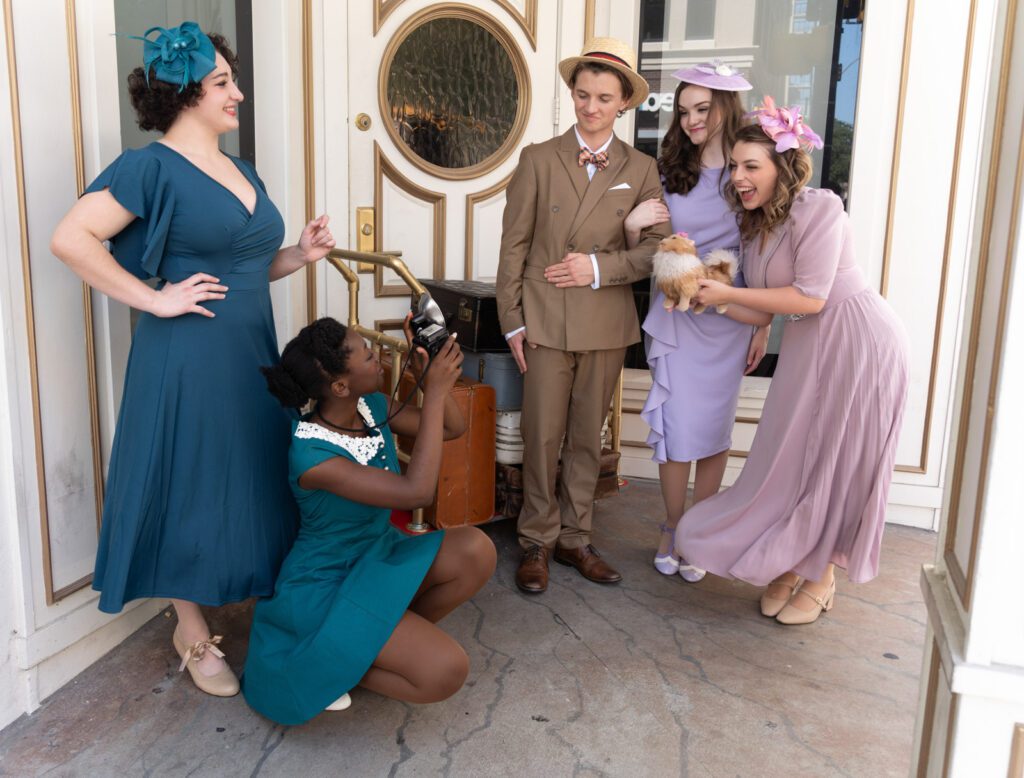 Starting on October 19, theatergoers can get a kick out of North Texas Performing Arts (NTPA) upcoming delightful and de-lovely production of the Cole Porter-infused classic "Anything Goes" at Willow Bend Center of the Arts in Plano.
The musical is the latest by NTPA Collegiate Pursuits, a program designed to help 10th through 12th grade students make the transition to collegiate and professional theater.
"Our goal with the productions that we put on for collegiate pursuits is that we're giving students a well-rounded resume of titles," NTPA Collegiate Pursuits Artistic Director Bethany Bourland said, adding that the program tries to produce a classic musical every year. "We picked this show specifically because it's well-known and it's well-loved, but it's incredibly difficult to do."
That meant the students auditioning for the play had their work cut out for them when auditioning for this updated version of the lighthearted comedy about young stowaway stockbroker Billy Crocker's attempt to win the heart of the elegant Hope Harcourt amid a sea of antics, surprises and romance.
"Our goal was to take a show that people go 'Oh, I know Anything Goes' and absolutely surprise them and give them a show that they know but make it even better than they ever thought it could be," Bourland said. "So, we have turned up the difficulty of the choreography in an amazing way, especially for high schoolers, and we're really taking a fun, sassy, edgy approach to it."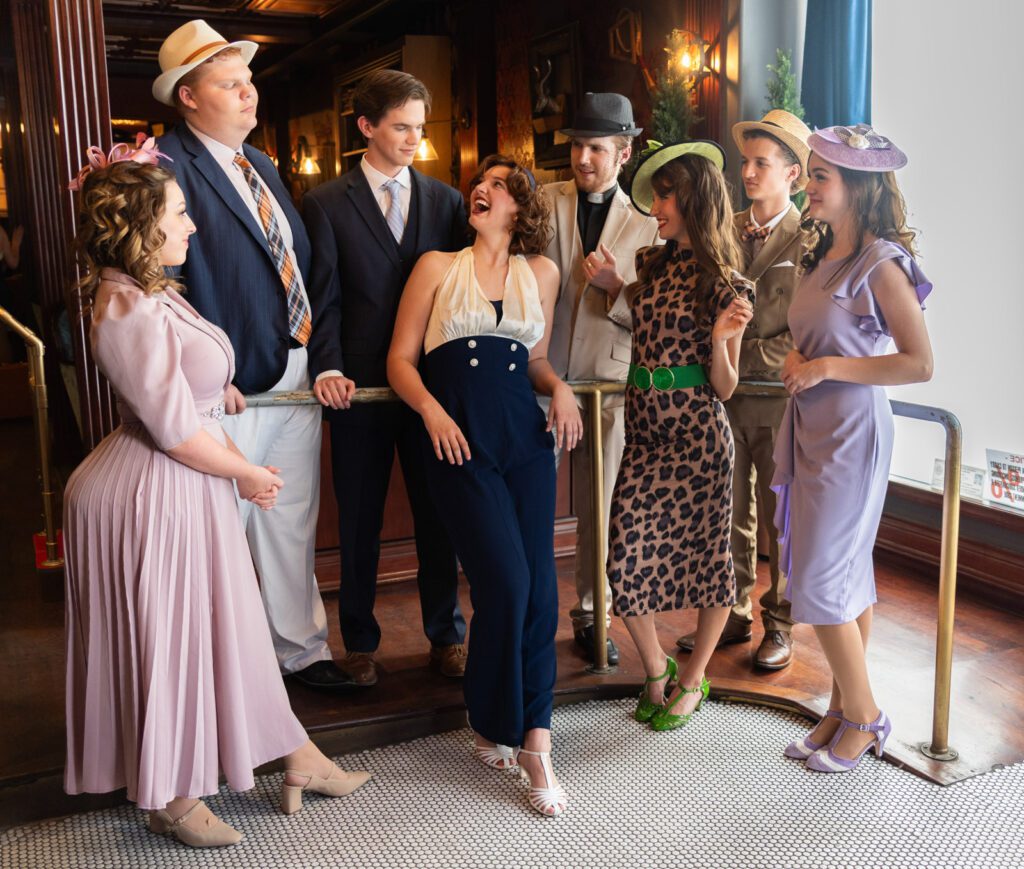 Bourland explained that auditions for the show, which mirrored a standard professional audition process, included three separate dance calls for tap, jazz and ballroom styles each.
"From the auditions alone, the students were able to realize, 'Oh my gosh, this show is a beast, and if I get into the show, I'm going to be working really, really hard,' so they came in from the first day knowing that they have a lot to learn, and frankly so did we as directors," Bourland said.
NTPA Collegiate Pursuits Program Director Kameron Knott detailed how students had to rise to the occasion to meet the demands of the show. For example, some of the students had never put on tap dance shoes before joining the production but subsequently took on longer practice hours or private lesson opportunities to quickly get up to speed.
"The work ethic of this cast is incredible to witness every day," Knott said. "I wish I could say (there's) a secret to how the magic happens, but I think it's consistency and technique, and teaching them that technique is important."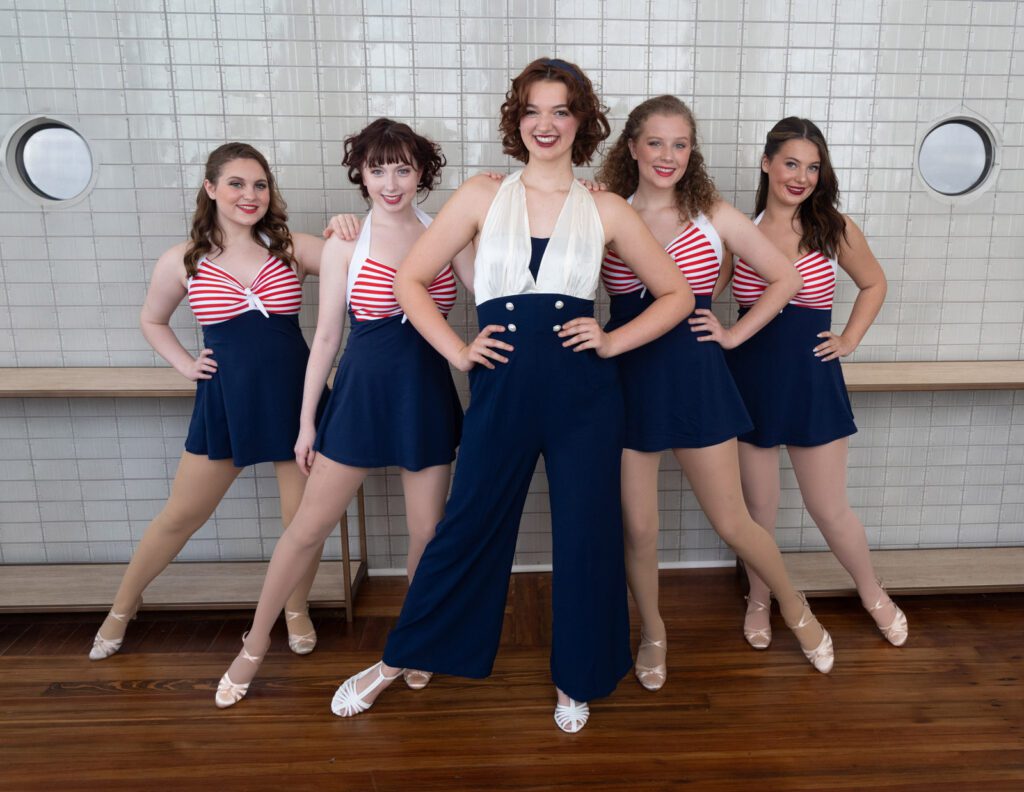 Similarly, Bourland noted that she's worked hard with the students to teach them the kind of time-tested, vaudeville comedy of the show in order to help them bring out the show's humorous moments.
"They didn't grow up watching vaudeville acts, but exposing them to what that comedy sounds like, the tempo of that comedy…it's been a challenge, but it's been a lot of fun, and allowing them to explore this zany over-the-top comedy has been very rewarding. We are certainly using Google more than ever before," Bourland said with a laugh.
It's clear that Knott and Bourland are excited for audiences to see the fruits of all that hard labor when "Anything Goes" opens. Both directors singled out the number "Blow, Gabriel, Blow" as one of the production's showstopping moments spotlighting the cast's hard work and abilities.
"They took it and ran, and it is nine minutes of fire," Knott said of the song and accompanying massive dance break.
Bourland said that she thinks students will also be able to see all that hard work pay off come opening night when they have the opportunity to feel the audience's response to this tried-and-true classic that's beloved by so many people.
"They're bringing back a show that meant something to someone more than they realized, and so I think that's an important lesson in (that) art can be there to entertain, but it can also be there to change lives," Bourland said. "It can be there to remind people how to be young again. It can be there to make people laugh, to brighten their days, and I think it's a perfect show to tell that story."
"Anything Goes" runs from October 19 to October 22 at the Rodenbaugh Theatre at Willow Bend Center of the Arts in Plano. For more information, including how to purchase tickets, visit https://ntpa.org/event/anything-goes-pursuits/.
This interview has been edited for clarity.