EarthX Film Festival is set to bring three immersive nights of film and music to Dallas' Bishop Arts District
EarthX Film Festival opens October 20 and runs through October 22.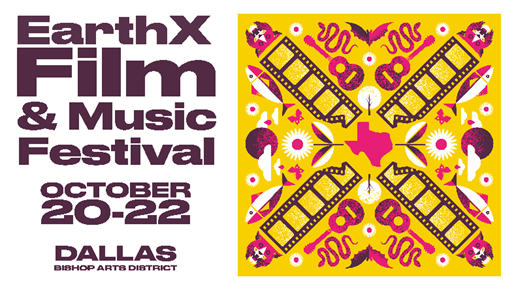 The EarthX Film Festival bills itself as a festival unlike any other in Texas. Billed as "the only environmental film festival in Texas," Director of Film Festival and Content Hayley Nenadal is looking to redefine preconceptions around environmental films with three nights of movies, music and immersive experiences for audiences.
"I think a lot of people think of environmental film and they think of that documentary on PBS, and that's really not what we're showing," Nenadal said. "I think getting out of that stereotype has always been our biggest, slightly uphill battle because you're gonna see nothing like that at our events."
Nenadal instead compares the experience of attending the EarthX Film Festival across three different locales around Dallas' Bishop Arts District to seeing a "mainstream Hollywood film" at a movie theater. Perhaps it's no surprise then that the festival's sole feature-length film includes a litany of today's Hollywood stars.
Starring Rosario Dawson, Woody Harrelson, Daniel Glover, Jason Momoa, Ian Somerhalder and Laura Dern as narrators, "Common Ground" is about the importance of regenerative agriculture. The film, which debuted at the Tribeca Film Festival, is the cornerstone of the first night of the festival on October 20 at The Texas Theatre.
"It's an inspiring film about our food systems, our soil health and what you can do about it, and kind of just letting people know really what's happening for our farmers and our food systems in this country," Nenadal said,
The night will also include a pre-screening set by singer-songwriter Donna Missal as well as a post-screening Q&A session featuring Josh Tickell, who co-directed the film with his wife Rebecca, and Hugh Aljoe of Oklahoma-based regenerative ranching and agricultural research non-profit Noble Research Institute.
That combination of film and music continues throughout the weekend with the festival's second night, which includes performances by Dallas-based Nick Rothouse Trio and multi-instrumentalist activist Ben Sollee. The performances will be part of what Nenadal described as an immersive, intimate evening at Arts Mission Oak Cliff.
"It's more than just a film screening," Nenadal said of the second night, explaining that the festival will provide guests with locally grown and prepared food from Dive Coastal Cuisine prior to their entry into an innovative projection experience inside the screening space. The festival worked with Dallas-based Lightware Labs to transform the space into an enchanting nature experience for attendees. "You walk in, and it'll feel like you're walking into the rainforest, or you're walking into the clouds or you're walking into the mountains, so it's a very immersive feel. It's projected all over the walls (of the theater space) but done in such a way that it's very realistic."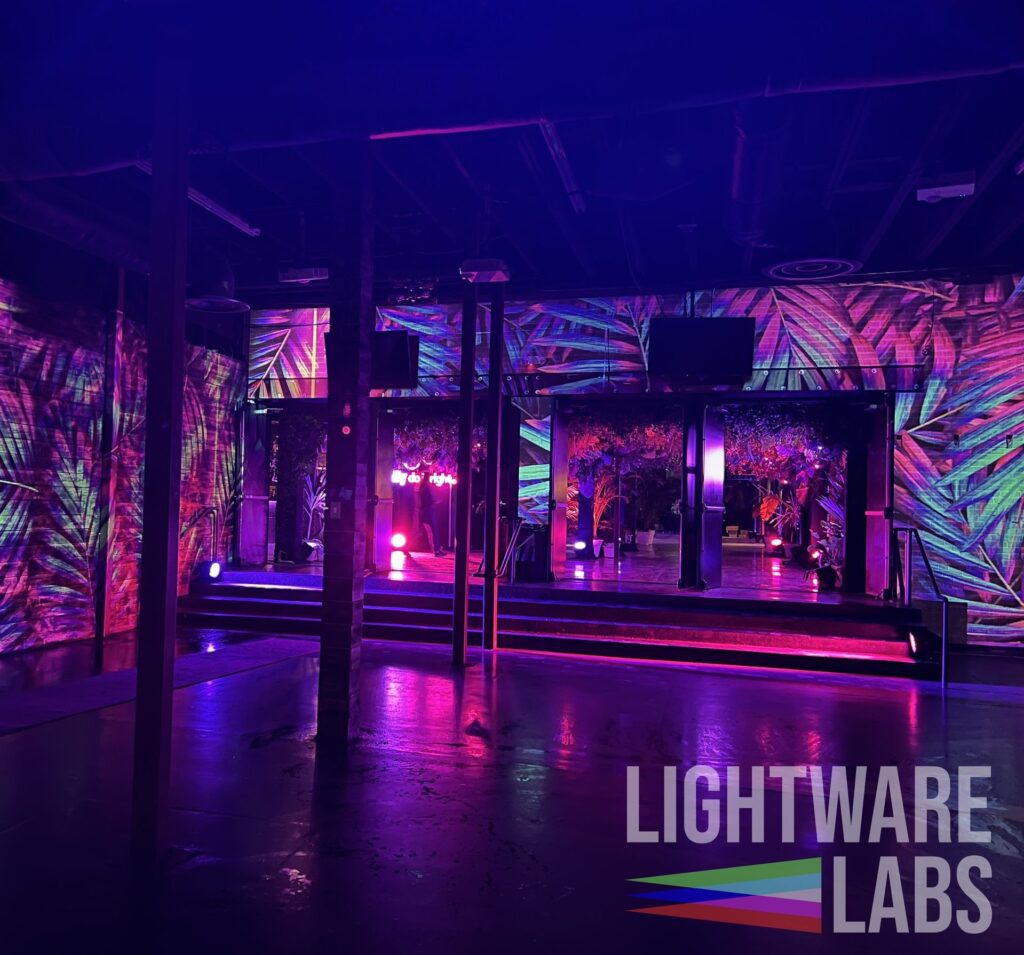 It's in that unique environment that the festival will screen four short films that Nenadal said touch on subjects like "adventure in the outdoors, mental health and the healing powers of the outdoors."
Similar to the festival's first night, the evening's attendees will have a Q&A opportunity following the films, this time with professional rock climber and former executive director at adaptive climbing non-profit Paradox Sports Timmy O'Neill. O'Neill stars in and directs "Soundscape," the story of blind athlete Erik Weihenmayer's ascent up a rock face in the Sierra Nevada, which will play earlier that night.
EarthX Film Festival then culminates in a night at The Kessler Theater on October 22 filled with more special guests. Nenadal said the night's theme centers on "representation in the outdoors" and showcases five short films based on locales from Antarctica and the Amazon Rainforest to right here in Dallas.
Key team members behind 4DWN, the Dallas skatepark and community food rescue hub featured in a self-titled short film at the festival, will be just some of the guests for the final night.
Singer-songwriter and former public defender Danielle Ponder, who has performed on some of the biggest stages in the past year at festivals like Bonnaroo, Lollapalooza and Austin City Limits to critical acclaim, will also perform at the festival that evening.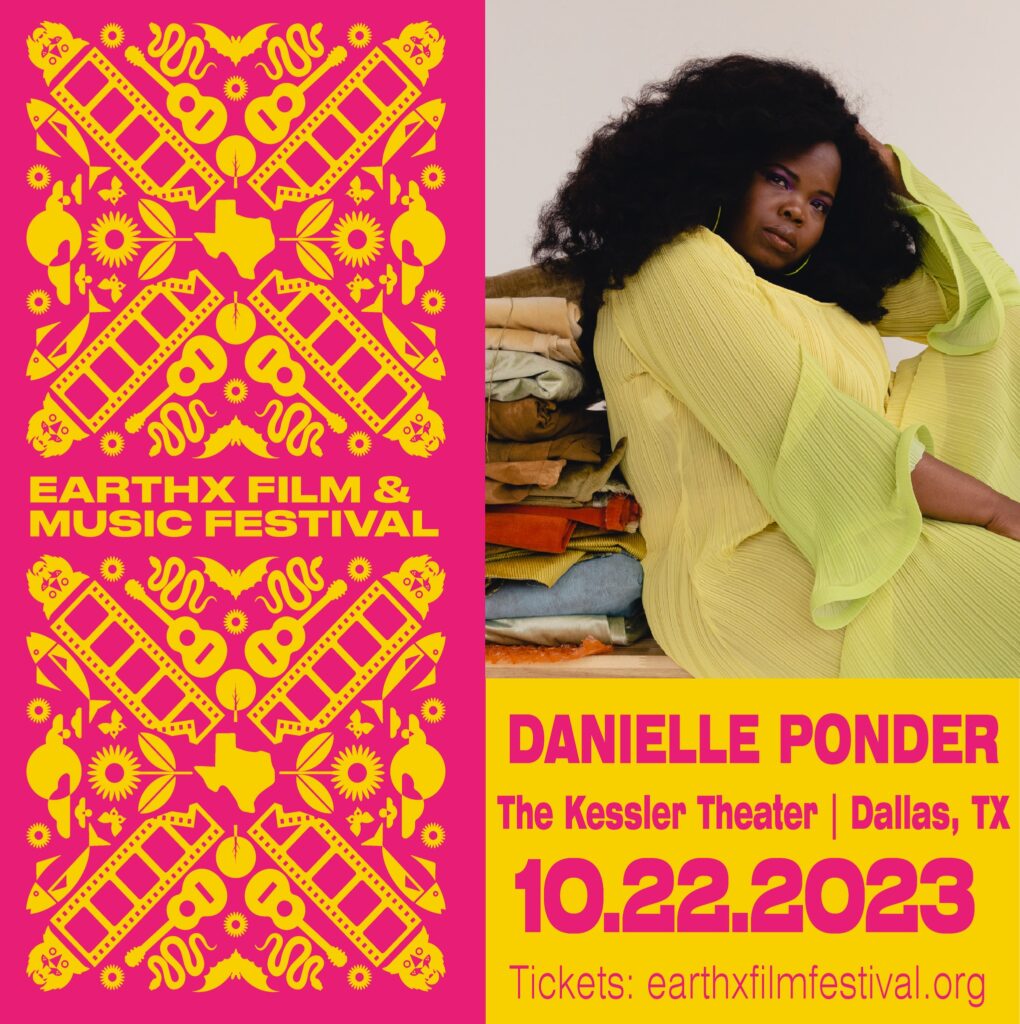 "I can't believe we got her for closing night," Nenadal said. "She's incredible."
Nenadal hopes that the festival's blend of music, film and experiential opportunities leads to a three-night event that inspires attendees and helps them feel more connected to nature as well as the people around them.
"Our hope is to bring people together in conversation for two hours and leave feeling a little bit more hopeful for the world, leave feeling a bit more connected to each other," Nenadal said of the festival. "We start with environment first, but it's really about living a fuller life and being active in your community, active in the outdoors."
For more information on the EarthX Film Festival, including how to purchase tickets, visit  https://earthxfilmfestival.org/. This interview has been edited for clarity.