NTPA Collegiate Pursuits is helping train the next generation of theater professionals
An inside look at North Texas Performing Arts Collegiate Pursuits, a program that aims to help high schoolers transition to collegiate and professional acting.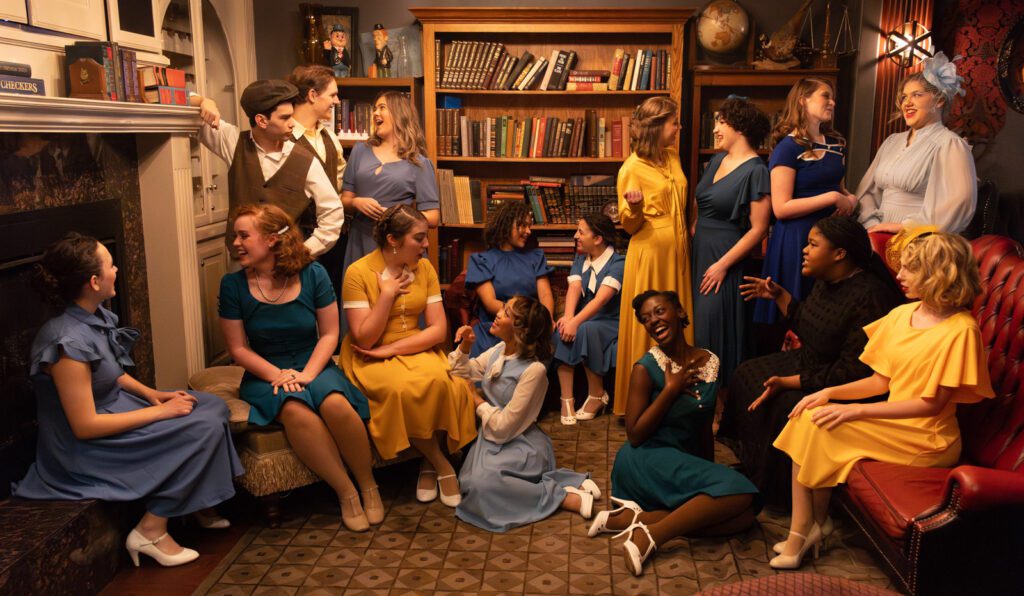 For young, aspiring high school students, college can seem like an intimidating prospect. When faced with the unknowns of a new school and the promise of long hours of studying and practicing, the first steps toward higher education can be scary.
That's where the North Texas Performing Arts (NTPA) Collegiate Pursuits program comes in. The program, started back in 2018, is designed to help support theater students from 10th through 12th grade transition to the collegiate world and beyond.
"One of the things we found at NTPA is that we were really good at getting our students through about 10th and 11th grade, but there wasn't anything helping them get beyond NTPA, beyond high school," Bethany Bourland, NTPA Collegiate Pursuits' artistic director, said.
Back in November 2021, Bourland and now-current NTPA Collegiate Pursuits Program Director Kameron Knott found themselves tasked with leading the program into the future. They developed a comprehensive curriculum designed to help ease students' growing pains as they pursued a future in higher education in theater and connect them with top collegiate programs from around the country.
"I think that the jump from your standard high school or youth theater programming to collegiate level work can be very daunting," Knott said. "Bethany and I both attended the University of Oklahoma and got our Bachelors of Fine Arts in acting there, and I was very lucky to have a high school program that prepared me for that, but I saw a lot of people who didn't have them, and that jump is really scary."
"Our goal is to essentially help high school students achieve their collegiate goals in the performing arts," Bourland said.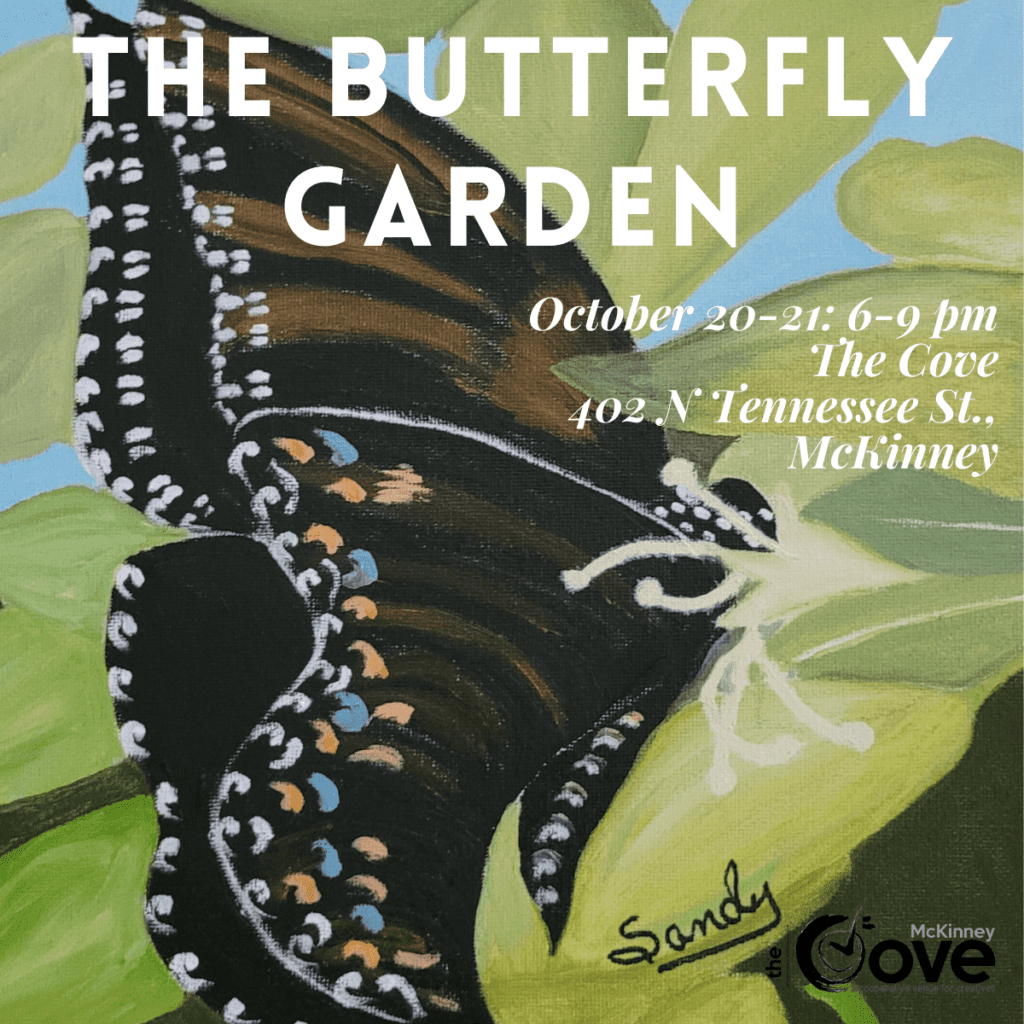 Knott explained that NTPA Collegiate Pursuits' yearly schedule includes multiple, full-sized productions as well as a junior-senior showcase in the spring for theater professionals and collegiate reps to attend.
"We also have a bustling workshop series where we bring in colleges from around the country to work with our students as well as a private lesson program where we focus on all three aspects of musical theater," Knott said. "Then, we also host a college audition intensive over the summer where we bring in roughly eight to 12 colleges to work with our students for five days, ending up in our mock audition process, so we run a very busy schedule."
The audition process is an important part of the education and training NTPA Collegiate Pursuits provides.
"Many of our students work with us in both productions and in our collegiate audition training," Bourland said. "We found the ones that we have a director-actor relationship with are benefited even more through the college audition coaching because we know them well. We know what they're capable of. We know where they shine the best. We know how to speak to college programs about them as individuals, as artists and as people."
Beyond the college audition training, NTPA Collegiate Pursuits also takes an educational approach toward auditions for each of its productions to prepare students for professional shows. Each of the program's auditions are designed to run in the same manner as a professional or collegiate theater company.
"Unlike many youth theater productions, not every actor that auditions gets cast," Bourland said, noting that the program only casts for the number of members needed for the show.
As a result, students typically go through a casting process that starts with five minutes in an audition room where they perform a prepared 45-second monologue and 32-bar cut song from the production. After initial auditions, some students receive invitations to a series of callbacks which typically feature specific songs, scenes or skills required for the production.
"It's one of those things where you're really fighting for whatever part in the show that you get, which offers a really good experience for them to come in and put their best foot forward knowing that wherever they're going to end up in the show, if they end up in the show, they're where they're supposed to be and…ready to work their butts off," Bourland said.
After auditions, each student then receives the opportunity for a 10-minute feedback session with the production's entire creative team to go over their audition and identify strengths and areas for improvement, regardless of whether or not they received a role.
"I think that component in the audition and callback process has supplied us with so many tools to really invest in each kid's journey and go into a rehearsal process knowing what they're really good at and knowing what they need to work on so that the process isn't just about doing the show," Knott said. "The process is truly about preparing these kids to go into the profession."
Knott added that students who have already made the jump into college from NTPA Collegiate Pursuits have said that the program has mirrored their experiences in their first year of higher education.
"We're now really seeing a lot of students who graduated last year entering those collegiate environments and coming back to us and saying, 'Man, you hit it on the head, the rehearsal process, the workshops, everything feels the same (as) what it feels like in college," Knott said, referring to the NTPA Collegiate Pursuits' rehearsal process that mirrors a professional, equity theater company as well.
Overall, Knott said that the program has had "a really nice evolution" as he and Bourland have worked to develop both its educational and performance aspects.
"It started with productions, and then over the past couple years, both sides of the program have really flourished, and now we're looking at a truly collaborative environment where kids are encouraged to be involved in shows but also encouraged to take time off and focus on the technique, and (we) really prioritize each individual student's journey," Knott said.
For more information about NTPA Collegiate Pursuits, visit https://ntpa.org/pursuits/ and keep an eye on the Collin-Denton Spotlighter to learn more about the program's upcoming production of "Anything Goes" this October.
This interview has been edited for clarity.
Editor's Note: This story has been updated to reflect new information regarding the proper start date of NTPA Collegiate Pursuits in 2018.