Discovering the algorithm behind the Allen Contemporary Theatre production of "Proof" with Director Sara Jones
"Proof" runs from August 18-September 3 at Allen Contemporary Theatre.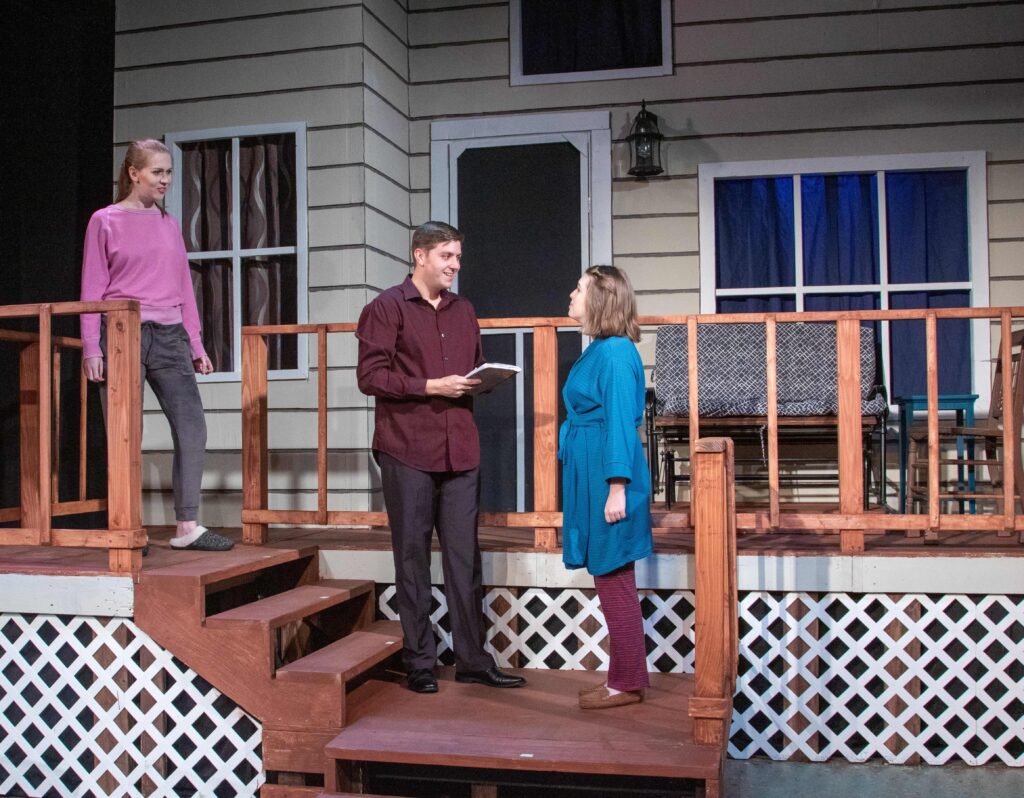 With a passionate cast guiding a heartfelt story, everything seems to be adding up for Director Sara Jones' upcoming production of "Proof" at Allen Contemporary Theatre.
"Last Wednesday, we had our first full run-through with costumes, and we had most of the lights and everything. I was just blown away by that," Jones said of "Proof." "I mean, usually, you have some weak link somewhere in the process that you have to strengthen before the show opens, and it isn't like that with this show at all. It's just solid. It's ready to go. I can't wait to get an audience."
Jones won't have to wait much longer for that audience as "Proof" is set to open on August 18.
Those who attend the production, which runs through September 3, will see a drama centered around Catherine, the daughter of a genius mathematician who struggled with his mental health. When her father dies, Catherine must deal with the return of her estranged sister as well as the presence of one of her father's former students, who hopes to find something of value in the more than 100 notebooks he left behind when he passed. All the while, she begins to question her own mental health, wondering what traits she may have inherited from her father.
The play marks Jones' first full-length foray into drama, having previously directed full-length comedies for local Plano-based organization Rover Dramawerks in addition to one-act dramas.
Nonetheless, "Proof" has been a longtime interest for Jones, who said she first became familiar with the David Auburn-written play after reaching out to friends when trying to decide what to direct in the North Texas area some five or six years ago.
"One of my friends loaned me a copy of 'Proof' because he was like, 'You need to read this one. This one needs to be done,'" Jones said, adding that it was a play she had not often seen produced in the area. "As I read the script, I absolutely fell in love with it, but it wasn't right for Rover, which was the theater I was trying to direct with at the time, and so I kind of put it in my back pocket."
In the years that followed, Jones explained that she unfortunately experienced personal events in her life that she later felt were reminiscent of the play and its themes. During that time, her mother was diagnosed with progressive supranuclear palsy, a brain condition that Jones said eventually caused her to lose much of her ability to speak and care for herself.
"My sister wound up taking her in full time, and I was going out every other weekend to Austin to help care for her," Jones said. She described how her mother would sometimes have moments of clarity during that period which she would later equate to Catherine's feelings in "Proof." "There's these moments in 'Proof' where Catherine talks about her dad and how they would have nights where they just talked about what they could eat for breakfast the next morning, and she says in the play, 'those nights were good,' and it just reminded me so much of my own mom and what we went through with her."
Jones would draw on those personal connections while directing "Proof," noting that while she didn't give too much thought to the comparisons, she used "certain looks or certain inflections in the voice" that drew from her own life experiences.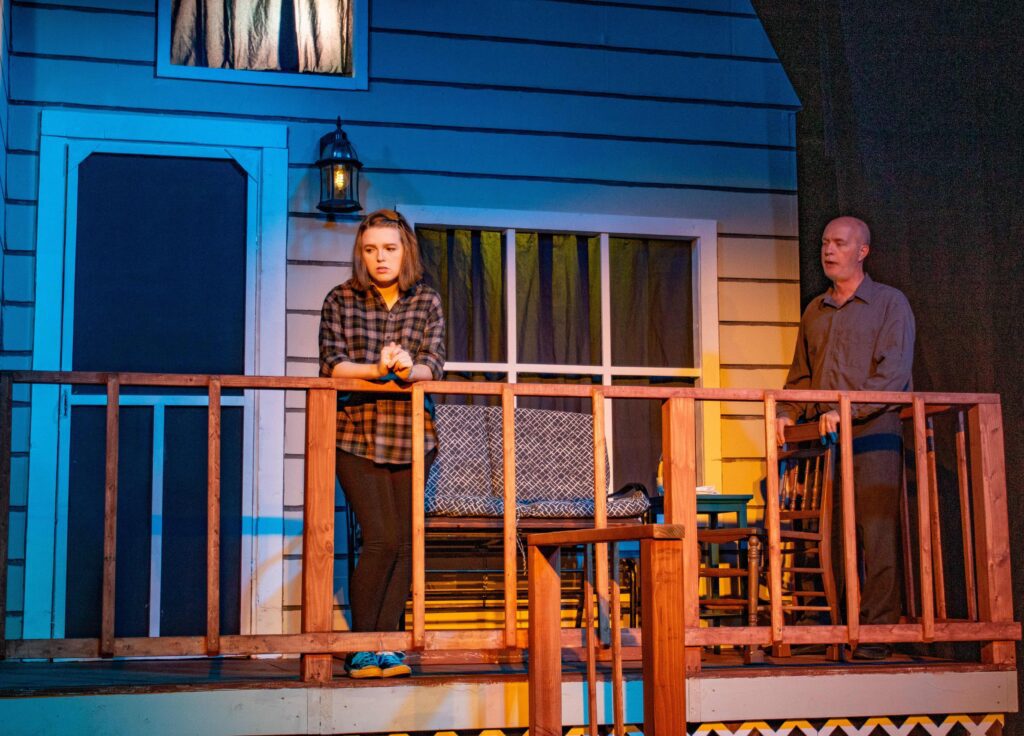 Despite those heavy themes, even as someone with such a personal connection to them, Jones is quick to point out that "Proof" is not a somber drama. Jones and the cast have worked to enhance some of the lighthearted moments of what she refers to as an "uplifting" play.
"This has been a really fun departure from the norm for me. I think I needed this, but it's been fun also injecting a little bit of humor," Jones said.
Jones credited her well-prepared cast with having "met her halfway" on finding the emotional tenor of the play, adding that they also helped bring out some of play's humor by being so in tune with each of their characters.
"We've had a lot of laughs about people doing or saying things that were so in-character even when they weren't in-character," Jones said. "They are each just so passionate (about the play)."
Overall, Jones said she hopes her nuanced production of "Proof" will be as emotionally impactful for Allen Contemporary Theatre audiences as it is for her.
"I hope they're just touched," Jones said. "Every time I watch this production – I've seen it so many times now, and I still get goosebumps. I still laugh. I still tear up. These actors are just phenomenal, so I just hope we touch a lot of hearts."
"Proof" runs from August 18-September 3 at Allen Contemporary Theatre. For more information about the theater, including how to purchase tickets for "Proof," visit https://allencontemporarytheatre.net/.
---
Allen Contemporary Theatre is an official advertiser with the Collin-Denton Spotlighter. Advertising does not guarantee coverage, nor does it affect the content of any coverage on the Spotlighter.
This interview has been edited for clarity.