Maylee Thomas-Fuller's Love Life Foundation hosts Donuts with Superheroes on Aug. 6 as part of its 30-year anniversary slate of charitable events
The foundation is already in the process of stuffing 300 backpacks with school supplies for donation on Saturday.
This article originally appeared in the North Texas e-News.
McKinney, Texas — Between performing with her band, running a nonprofit and being the first lady of a city with just over 200,000 residents, Maylee Thomas-Fuller is certainly one of the busier people in McKinney to say the least. With a schedule like that, it's perhaps no surprise that her Love Life Foundation stays just as engaged.
The foundation, a nonprofit dedicated to helping at-risk women and children, is hosting its yearly Donuts with Superheroes event at Fire Station #5 in McKinney on August 6 to support its backpack and school supply drive benefiting Collin County schools and children. According to Thomas-Fuller, the drive is in the process of stuffing 300 backpacks with supplies for donation before Saturday's free event.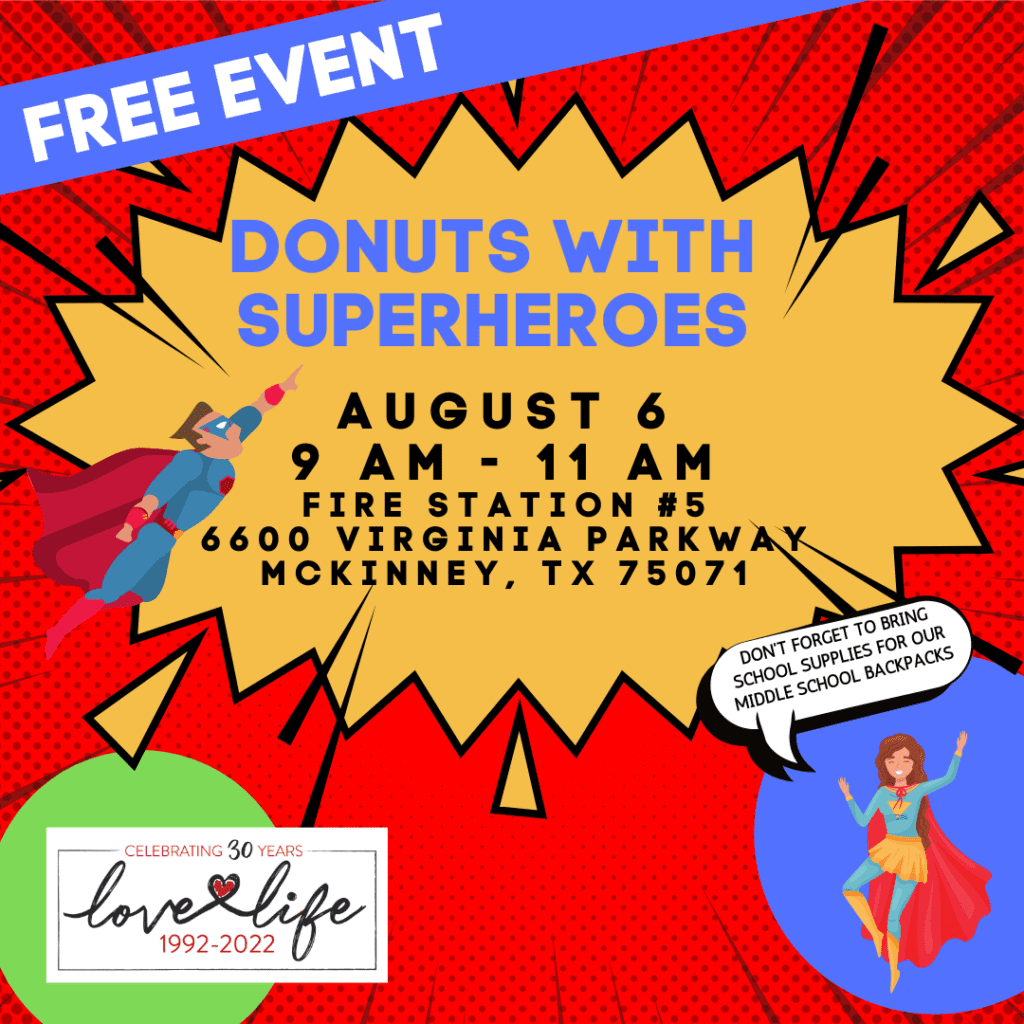 The outing will allow families to meet popular comic book superheroes in costume while also recognizing real-life heroes like firefighters and medical workers and dropping off additional school supply donations.
It's just one of the community support events on the calendar during the Love Life Foundation's 30th year of operation. Thomas-Fuller explained that the foundation began in 1992 when she and her husband, McKinney Mayor George Fuller, started an event to "help out a home for unwed mothers and to bring them supplies and needs" during the holiday season.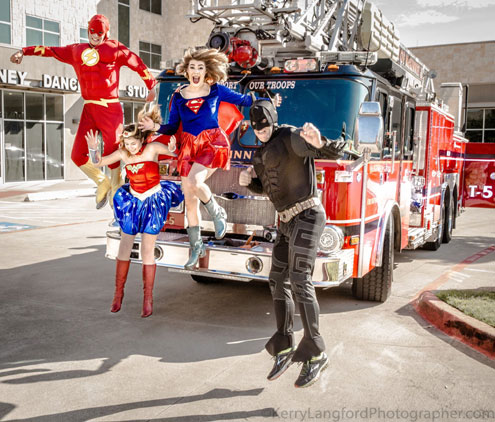 "Thirty years later, here we are with the Love Life Foundation having helped (provide) probably close to two-and-a-half million dollars in donations and in-kind services," Thomas-Fuller said explaining that the foundation is also planning to bring together some of its original members to celebrate the milestone in November.
The celebration is just one of the highlights on the foundation's schedule for the remainder of the year. A "Foodstock" event providing non-perishable food items to the McKinney Little Free Pantry on September 16 and 17 is currently slated to follow this weekend's back to school event. The pantry, a nonprofit that provides food items and daily life essentials to those in need in Collin County, is one of the many nonprofits the Love Life Foundation has partnered with throughout the years.
"I really believe in us working together," Thomas-Fuller said of the Love Life Foundation's partnerships with other local non-profits.
The foundation is also planning a chili cookoff in October and its breakfast with Santa events designed to help give families a free way to make holiday memories in December as well as a continuation of events and initiatives through the Love Life Market, a physical touchpoint for the Foundation's community outreach efforts.
"It's an opportunity for us to all year 'round be able to tell people about what we do," Thomas-Fuller said of the market. She sees the market as a place where local individuals can go to directly explain needs that the foundation can help with.
The market sells Love Life Foundation merchandise as well as products like McKinney-branded items and puts most of the profits back into the Foundation itself, Thomas-Fuller said. She explained that one of the store's recent initiatives last year, McKinney Kind, benefitted the nonprofit Community Lifeline Center in the city by donating the sales of any items branded "McKinney Kind" to the center.
Now, with the continuation of the nonprofit's work reaching its third decade, it looks like the Love Life Foundation remains poised for even more years of service to the local community.
"It's been an amazing adventure and we'll continue to do it as long as I'm alive and see where it goes," Thomas-Fuller said.