Five unique North Texas events this weekend: August 5-7
Spotlighting some of the best events in Collin County, Denton County and beyond for this coming weekend.
This article originally appeared in the North Texas e-News.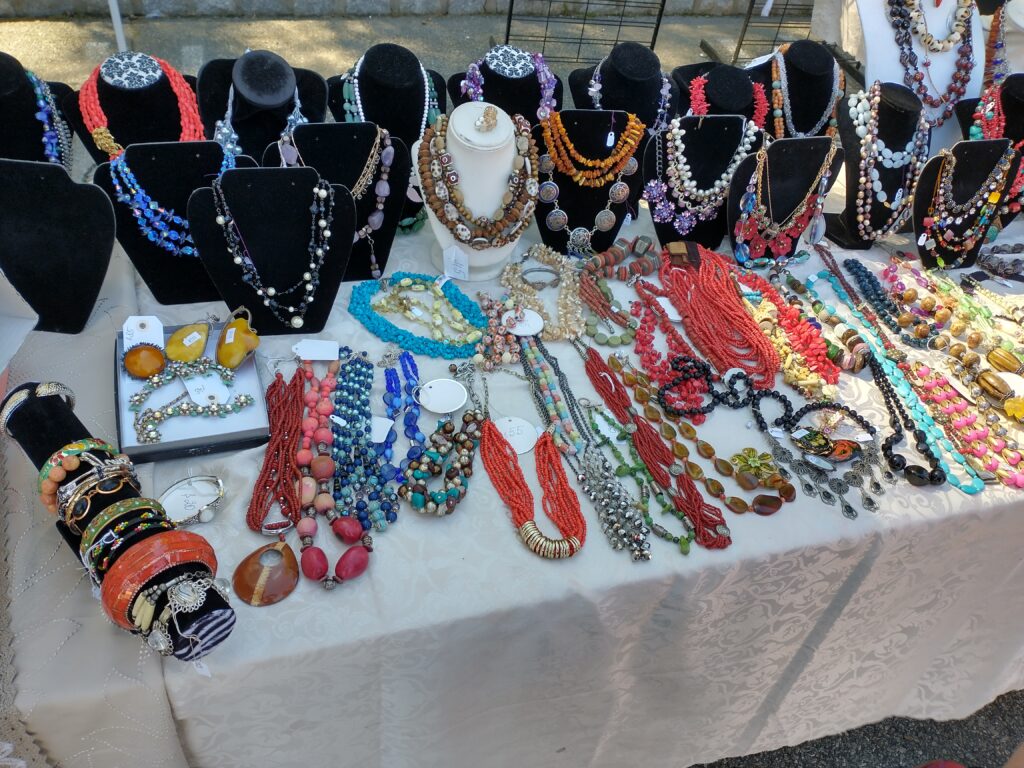 AKS Gem Show – Grapevine
Fine and fashionable jewelry will be at the Grapevine Convention Center starting August 5 and extending throughout the weekend. This wholesale show includes a bit of everything related to jewelry, from beading supplies and charms to gold, silver and gemstones. The show, which last made a stop in Grapevine in May, runs from 10 A.M. to 6 P.M. on Friday and Saturday and 10 A.M. to 4 P.M. on Sunday with admission set at just $5. Go to https://aksshow.com/ for more information.
Disney's Frozen – Broadway Dallas
This weekend is your last chance to catch the Broadway adaptation of this hit Disney movie at Music Hall at Fair Park in Dallas before it goes back on the road. The three-time Tony nominated musical features a dozen new songs by the songwriters of Frozen as well as the original hit songs that have quickly become classics in the Disney catalog. At time of writing, tickets are still available for each of the four performances this Saturday and Sunday, one in the afternoon and one in the evening on each day. Prices vary depending on each day and time but start at $30 before fees for the final performance on Sunday night. For more information, visit Broadway Dallas or Ticketmaster.
Mini Movement Fest – Dallas
Immerse yourself in the world of dance on August 6 at Mini Movement Fest at Arts Mission Oak Cliff in Dallas. The festival features 4 workshops breaking down different dance techniques followed by an evening concert with performances from the festival's dancers. The event helped spur the creation of Agora Artists which runs the event. The nonprofit was started to support independent performing dance artists as well as increase representation in the Dallas dance scene. Tickets start at $5 per workshop, the first of which begins at 10 A.M., or $20 for an all-access pass that includes lunch. The evening concert beginning at 7 P.M. is free to attend, but Agora Artists encourages RSVPs to save your seat with donations also welcomed. Visit the Agora Artists website for more information.
Collect Fest DFW – Dallas
Everything from sports cards and vinyl records to toys and comic books will be at Collect Fest Dallas at the Sportsplex on August 6 and 7. A number of different collectible vendors will be at the festival which will also host a live DJ and food trucks for attendees. The fest will also include a raffle of original art pieces honoring Dallas Mavericks greats Dirk Nowitzki and Luka Doncic. Tickets for Collect Fest, which goes from noon to 5 P.M. on both days, cost $5 for a single day pass or $7 for a two-day pass and can be found at Eventbrite. For more information about different vendors and attractions, check out the Collect Fest DFW Instagram page.
North Dallas Toy Show – Plano
If you're looking for a collectible event with more of a singular focus, head out to the North Dallas Toy Show, a monthly show with more than 100 tables. The show, which happens on the first Saturday of every month, has everything from Star Wars and superhero toys to Hot Wheels and Matchbox cars along with many other iconic childhood favorites. The show runs from 9 A.M. to 2 P.M. at the Celebration Event Center with walk-up admission costing only $3. Visit the North Dallas Toy Show website for more information.