Max J. Swarner is bringing back one of Hollywood's first stars in WaterTower Theatre's "Chaplin: The Musical"
An inside look at WaterTower Theatre's upcoming production of "Chaplin: The Musical" with the show's star, Max J. Swarner.

As hard as it may be to believe, there was a time when many had never heard the voice of one of the most famous and recognizable stars in the world.
Back in the early 1900s, Charlie Chaplin was one of cinema's biggest celebrities. Despite the so-called "talkies" being years away, Chaplin's onscreen persona, "The Little Tramp," became an absolute sensation. His immense success with the character helped him break free of the restrictive movie studio system of the time to help continue to innovate a rapidly growing young film industry.
In a unique twist, Addison's WaterTower Theatre is bringing that story of the biggest star in silent film to life through the heartfelt dialogue and stirring sounds of a musical.
"Chaplin: The Musical" chronicles Charlie Chaplin's life and career, including his international celebrity and greatest achievements, along with his oftentimes tumultuous and controversial personal life. WaterTower Theatre Producing Artistic Director Shane Peterman directs the production, a regional premiere that marks the start of the theater's 28th season when it opens November 8.
"(The show) covers his entire life, so you get to see him from his childhood all the way up until his acceptance at the Oscars in 1972," "Chaplin: The Musical" star and award-winning actor Max J. Swarner said, describing how he plays the man behind "The Little Tramp" from age 20 to 83. "It's a Herculean task, to say the least."
Swarner explained that the musical focuses primarily on Chaplin's personal life, which he finds "even more interesting than what he did on screen." He said the play explores the mental health struggles of Chaplin's mother and the alcoholism of his father that characterized his rough childhood up through the controversy that came following his celebrity, such as his four marriages and his eventual exile from the United States at the height of McCarthyism.

Swarner said that the show lays out all of those elements of Chaplin's life, the good and the bad alike, and lets the audience draw their own conclusions regarding the actor. He called the opportunity to play someone that's "so complex (and) human" like Chaplin as "the most exciting type of role to play" from an acting standpoint.
As a result, Swarner said he's been "living and breathing this man's life for the last five months" as he prepares to play Chaplin.
He described how he read both Chaplin's biography and autobiography during that time while also practicing the physical style he brought to the screen through his comedic pratfalls and iconic walk as "The Little Tramp."
"I've lived in front of a mirror for the last few months. I've been walking around Dallas in the tramp walk to try to get it in my body," Swarner said, crediting the show's choreographer, Ann Nieman, and associate director, JC Shuster, with "watching me like a hawk at rehearsals" to ensure he didn't fall out of Chaplin's mannerisms. "I've had people all over me to make sure that this is as faithful and accurate as possible."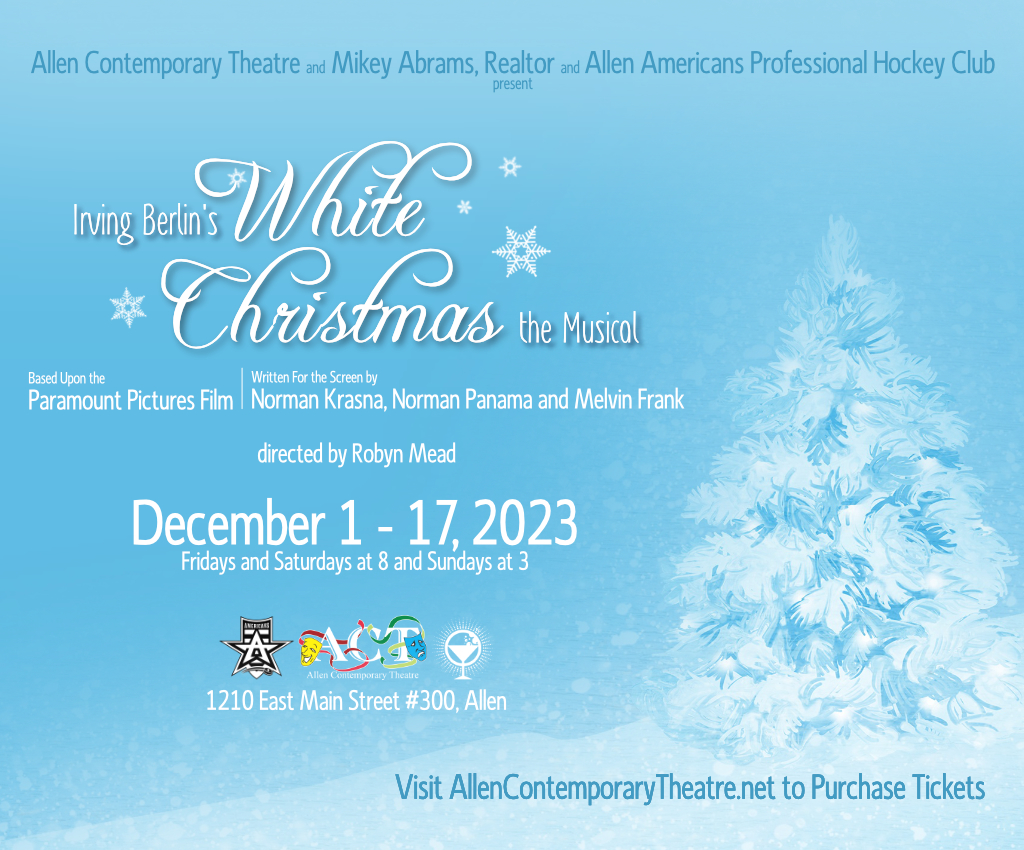 That eye for details extends to a variety of scenes the production recreates from some of Chaplin's famous films, most prominently "The Kid" and "The Great Dictator."
"The Kid is him playing out a lot of his childhood on film, and there was a lot of sadness there and a lot of dysfunction," Swarner said of Chaplin's influential first feature-length film as "The Little Tramp."
Nearly 20 years later, "The Great Dictator" would mark another milestone for Chaplin as the first time he spoke on film. The film, a parody skewering fascism that saw Chaplin play a satirized version of Adolf Hitler, was also one of Chaplin's most controversial films and played a role in both his fall from popularity and his exile from the country.
Swarner explained that the production recreates Chaplin's famous monologue from the end of the film in which he speaks directly to the audience while playing "The Little Tramp" dressed as the satirized Hitler to deliver a "speech of hope and of love and tolerance." He added that even though the speech has been difficult to recreate onstage, especially given the costume requirement, it's a scene that he loves.
"It's such a historic moment. It's one of his most iconic film moments, getting to hear him speak on film for the first time," Swarner said, noting that he takes particular care to invoke Chaplin's own cadence from the movie for the scene and referring to it as delivering the kind of message that he hopes audiences can take away from the production as a whole. "I feel the weight of that sequence every time we get to it."
Even with that commitment to authenticity, Swarner said that WaterTower Theatre "Chaplin: The Musical" Director Shane Peterman still encouraged him to find himself within the role of Chaplin.
"The first thing that our wonderful director, Shane, told me specifically was, 'I'm not looking for a mimic, a caricature, an exact replica of (Chaplin).' He wanted me to find the essence of Charlie and then bring myself into it," Swarner said.
Having worked in Dallas area theater since he was 4 years old, Swarner has thus been able to pull from nearly three decades of theater experience to help craft the role.
"Every role that I've played over the years teaches me something new about myself," Swarner said.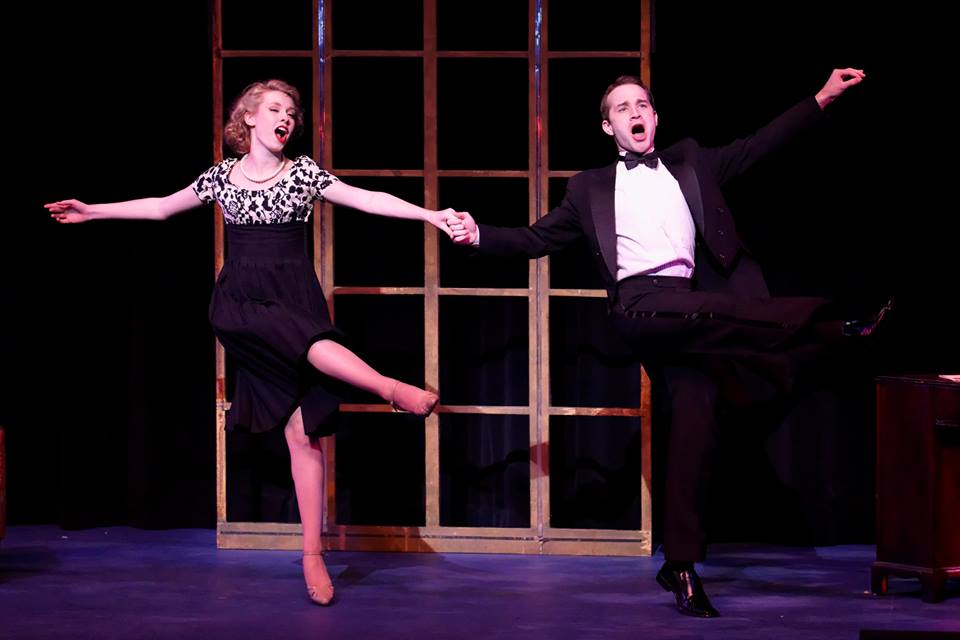 Nonetheless, coming out of a pandemic that rocked the theater industry, he said that his confidence had taken a hit, and he began to struggle with feelings of self-doubt and stage fright for the first time in his career.
"Coming into this role, gosh, it scared the hell out of me. It really did, but it scared me in the best way because I thought somebody actually believes in me right now more than I believe in myself and is willing to take a chance on me with such a heavy role," Swarner said, emphasizing the difficulty in playing such an iconic and complicated figure as Charlie Chaplin.
Swarner singled out the singing required for the show's musical numbers as one of the areas that he's been able to put his own personal style into the production.
He credits the show's musical director, Vonda K. Bowling, with helping him find his voice within the music, a blend of golden age Hollywood numbers and more contemporary songs befitting a play with more recent origins performed by a live 10-piece orchestra.
"It sounds very full and lush, and it just brings so much to the story and what's happening," Swarner said of the music.
Overall, even as Swarner said the role has challenged him physically, mentally and emotionally, he feels honored to be able to bring Charlie Chaplin to the WaterTower Theatre stage.
"It's been one of the greatest privileges of my career thus far (in) getting to take on this part and just to have people believing in me that I can do it," Swarner said.
"Chaplin: The Musical" runs from November 8 through November 19 at WaterTower Theatre in Addison. For more information, including how to purchase tickets, visit https://watertowertheatre.org/.
This interview has been edited for clarity.