The Arts and Music Guild invites you on an artistic journey for the McKinney Art Studio Tour
Take a beautiful trip behind the scenes of the upcoming McKinney Art Studio Tour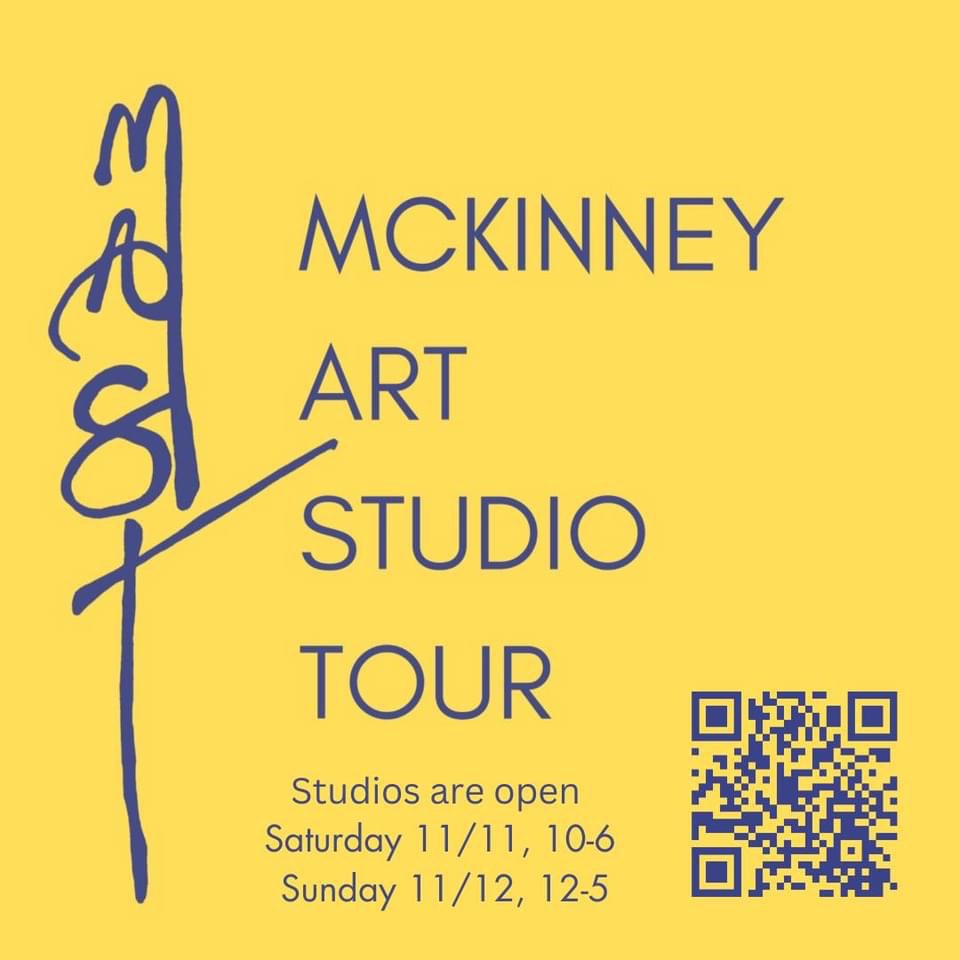 The Arts and Music Guild invites guests to see the inner workings of its diverse and beautiful artistic community when it presents the annual McKinney Art Studio Tour (MAST). This two-day self-guided tour event gives attendees a chance to visit up to 62 artists across 20 different locales scattered around McKinney and the surrounding area, from private at-home studios to public spaces like TUPPS Brewery, in order to engage with the artists and see their creative processes.
"What I've tried to do is really make this about the artists and their work," Arts and Music Guild Executive Director Annie Royer said.
Royer is the current MAST program coordinator helping to expand and modernize the long-running event, which originally began over a decade ago thanks to the efforts of three McKinney-based potters, Kerry Randoll-Johnston Lisa LaBarge and Sona Knox.
"It's our 14th year (of MAST), but I can see that we've got some things in place that will take it into the next 14 or 15 years," Royer said.
Royer has fielded comments and support from the community and its artists in helping her efforts to expand the scope of this year's MAST. She built a new website to promote the event and trained a group of new and returning docents to station at different studios. She also enlisted help in building out a social media campaign and creating an interactive Google map of all of the tour locations in order to guide more visitors to artists outside of the central Downtown McKinney area.
"This year, we are really encouraging people to just take the extra drive, nothing's more than 15 minutes away from the downtown, and go to one of the studios that's not a multi-artist location," Royer said, "I think it's very interesting to see how someone sets up a studio in their home."
Another recent addition to MAST is the Artists of Distinction honor, a title earned through a juried selection process helmed by formerly McKinney-based artists L.C. and Tommy Tobey, who helped lay the groundwork for the Arts and Music Guild's creation alongside Royer.
"They should be honored because they're just (the) crème de la crème," Royer said of the Artists of Distinction.
Royer said that 10 of the chosen Artists of Distinction are available to visit during the McKinney Art Studio Tour, which runs between 10:00 a.m. to 6:00 p.m. on November 11 and noon to 5:00 p.m. on November 12.
One of the Artists of Distinction is Jeni Tomlinson, who plans to show her "soft realism" paintings at the Arts and Music Guild exhibition space, The Cove, during MAST.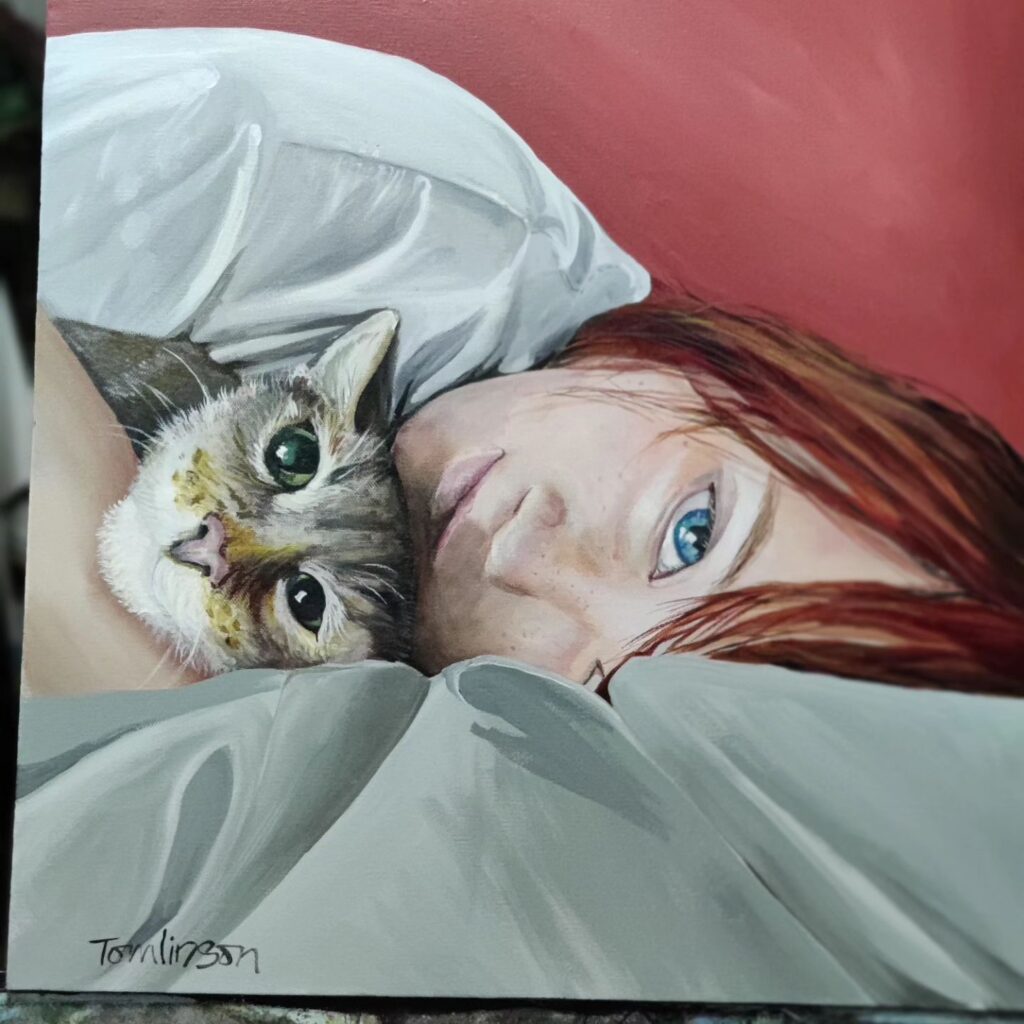 "I really love whenever I paint something that has a lot of light and shadow, a lot of emotion, and I try to do something that feels iconic and something that really draws people in," Tomlinson said.
Tomlinson has participated in MAST for many years, having only decided to "skip a year or two in the middle" to head to the different galleries and artists' spaces in the area herself. She's also headed up the MAST social media efforts this year in addition to preparing for the tour itself.
"I think a lot of artists have really appreciated it," Tomlinson said of the added social media spotlight.
Tomlinson herself appreciates MAST as a space for her to reach out to other artists and show off the work that she's been excited about, such as a sepia-tone painting based on a vintage picture of a friend's mother as she prepares to go to the Texas State Fair that she's currently working on.
"As an artist, it's pretty known that most of us are introverts. We kind of sit there in our little cave and paint, so the great thing about (MAST) is I get out (and) I get to talk to people about what I do," Tomlinson said. "I get to have this community of artists that I merge with and I work with, and we all kind of joke around and have a great time. We all speak the same language, and that's just a joy to be around a group of people that have the same mindset as you do in art."
An Artist of Distinction who's similarly excited to share her space with MAST tourists and fellow artists is Celeste Seitz. Another contributor to MAST, Seitz has a studio space at the recently opened McKinney Art Gallery alongside painter Mary Ballering and jewelry maker Patty Streber.
The gallery, which Seitz said opened in the spring of this year, is a retail co-op space centrally located in the downtown area featuring work from more than 50 artists.
"It's been a wonderful addition to the Square and to the local arts community," Seitz said of the gallery.
During MAST, McKinney Art Gallery will play music and serve refreshments while guests can visit any of the three studio artists' spaces. Seitz explained that she will be working on a creative wedding dress for the show that guests can see her develop in real-time.
"It's a beautiful white wedding dress, and I'm like, 'You know what that dress needs? Graffiti,'" Seitz said, adding that she works under the personal theory that "if it sits still long enough, I'm going to try to graffiti it."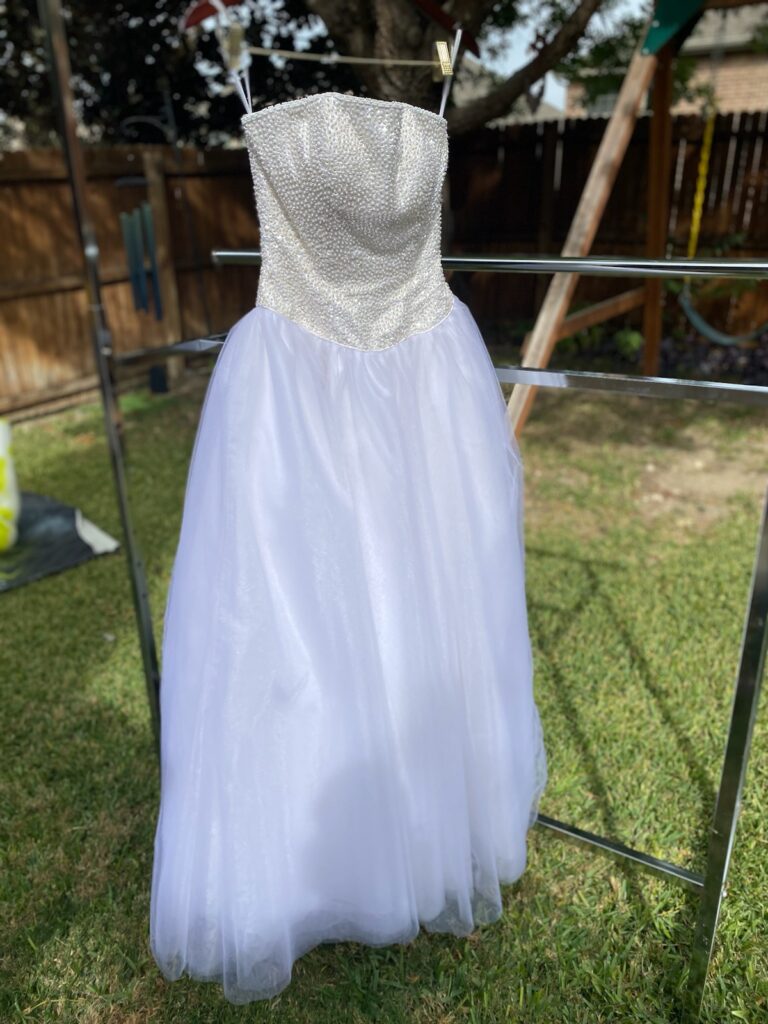 Seitz has already graffitied the dress as an underpainting and will do live hand-painting and brush stroke work over the top during the tour, which visitors can watch.
Prepping studio space to make it an inviting locale for guests to enter and watch an artist at work like that is far from a quick and easy task in itself. Royer said that she would have started prepping and cleaning for the tours back in July if she had been participating in the show herself rather than organizing.
"They're doing a tremendous amount to make their studio something a complete stranger wants to walk into and spend time at," Royer said of the artists.
One artist who's used to that kind of distinct space-sharing is Kim Guthrie. Guthrie is an Artist of Distinction at MAST and owns Kim Guthrie Art, a studio and gallery space where she sells her artistic creations.
"I do painting and papier mâché," Guthrie said, adding that animals are one of her favorite subjects. "I painted murals for 35 years so I can access any subject or style to fit the client needs. So, in my studio, I do a lot of commissions. When you come in, you'll see me making stuff or painting stuff, and some is for the public or some is for a client."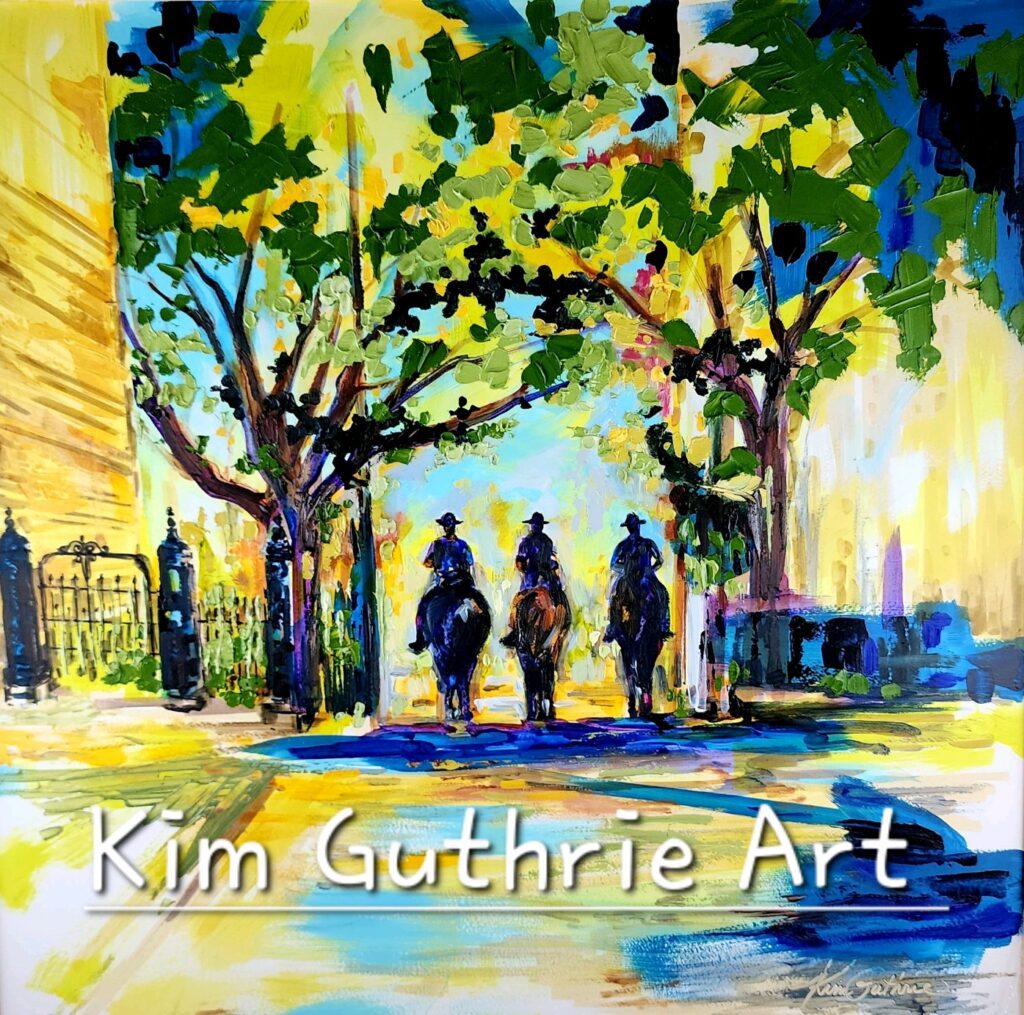 Guthrie described how she acquired the space about four years ago, although she's participated in MAST for around double that time. She said that her central location in McKinney allows her the opportunity to promote MAST to local shoppers and diners who find their way into her gallery and studio.
"I'm able to get a lot of people that wouldn't normally know about MAST because they've just came downtown to eat, and so I'll say, 'Hey, come in, but did you hear you can tour all these other places?'" Guthrie said of her efforts to promote other MAST artists.
Guthrie explained that one of the elements she most enjoys about MAST, as well as her regularly open gallery, is sharing her success with children looking to create their own artistic journeys.
"People will bring their kids in that are aspiring to be artists, and they say, 'Hey, look, this is somebody that's doing it,' and so being able to kind of mentor or inspire just makes you feel good," Guthrie said.
In a similar way, Royer described how the Artists of Distinction title itself, honoring talented artists like Guthrie, Seitz and Tomlinson, is meant to provide an aspirational goal for both current fellow McKinney artists and MAST participants.
"I think that might be the defining quality of MAST for me," Royer said. "Help the artists be the best they can be in their community (and) in our community."
The McKinney Art Studio Tour (MAST) runs from 10:00 a.m. to 6:00 p.m. on November 11 and noon to 5:00 p.m. on November 12. For more information about MAST, visit https://www.mastmckinney.org/.
The Arts and Music Guild is an official advertiser with the Collin-Denton Spotlighter. Advertising does not guarantee coverage, nor does it affect the content of any coverage on the Spotlighter. These interviews have been edited for clarity.