Learning the dance behind the deception at MainStage Irving-Las Colinas' "Dirty Rotten Scoundrels"
A behind-the-scenes look at the hilarious deception of MainStage Irving-Las Colinas' "Dirty Rotten Scoundrels," opening November 3.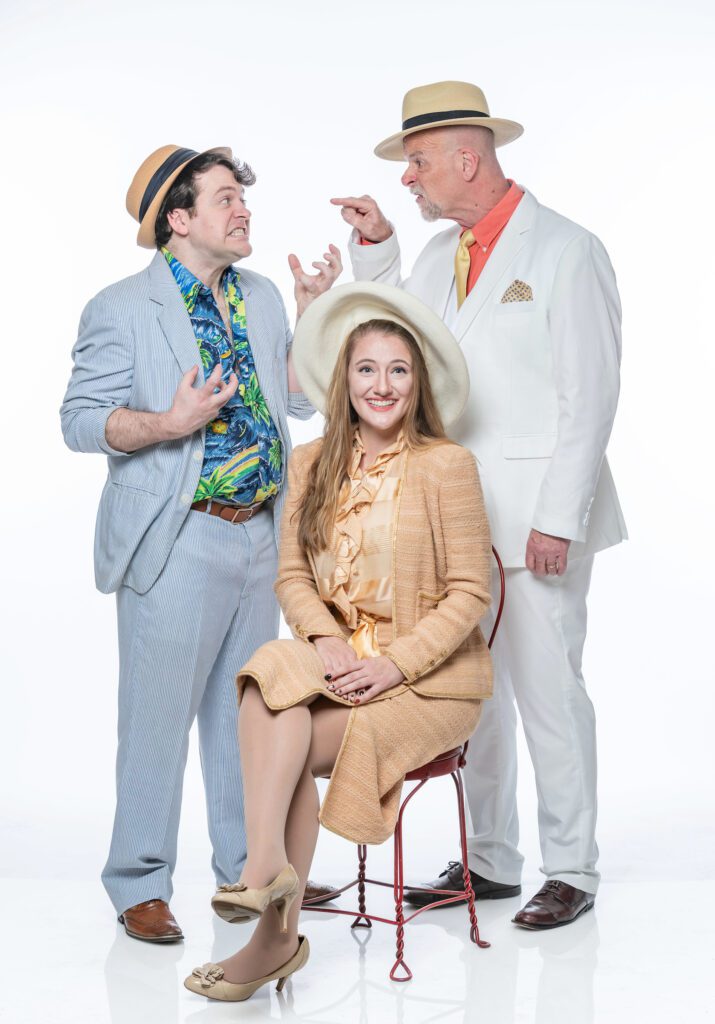 It takes perfectly timed footwork and deft maneuvering to pull off a successful musical number, but the same applies to the more devious pursuits seen in the upcoming MainStage Irving-Las Colinas production of "Dirty Rotten Scoundrels."
"Dirty Rotten Scoundrels" is a Broadway musical adaptation of the 1980s comedy classic of the same name. It tells the story of two conmen, the experienced and sophisticated Lawrence and the young small-time hustler Freddy. The swindlers find themselves working both together and against one another as they try to dupe unsuspecting wealthy women out of their riches, including "American Soap Queen" Christine Colgate.
"To pull off a good con, which Lawrence has done for years, it is like a very well-choreographed dance because there's the romance aspect to it. There's the quick changes, much like a tango, and in the end, if it's a good choreographed bit, then even the mark will get something out of it," MainStage Irving-Las Colinas "Dirty Rotten Scoundrels" Director Dennis Canright said.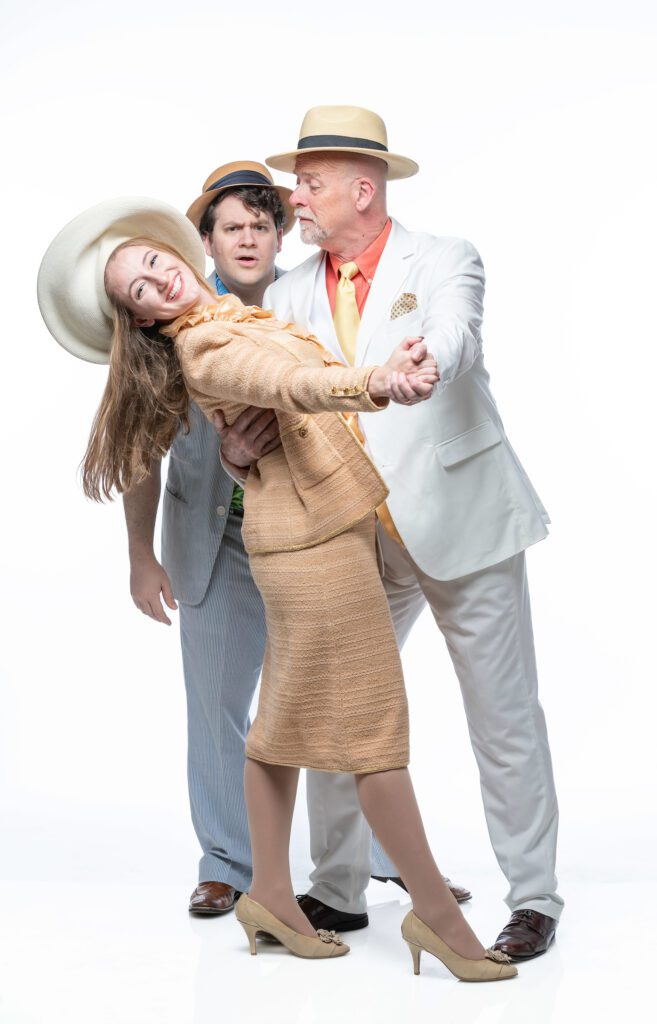 Those same kinds of sentiments apply to Canright's production, a balance between romantic and heartfelt moments working in tandem with laugh-out-loud comedy spun throughout a show full of quick transitions and intricately timed set changes.
Canright described the show as a "big comedy" filled with sight gags and comedic numbers along with genuinely heartfelt and tender moments.
"I always think that the best musical theater is when you're taken on a journey with the characters so you can see how much they grow from the beginning of the show to the end of the show," Canright said, adding that he aims to bring "real heart" into the production. "Those relationships are really important, even from the minor characters in the show."
As a result, audiences will see plenty of the comedic genius that made the original film, led by Steve Martin and Michael Caine, a success.
Canright praised Scott Bardin and Clint Gilbert, who play Lawrence and Freddy respectively, for "combining their own personalities along with the four original actors from Broadway (and the) movie."
"There's time when you'll see a Steve Martin bit. There are times you'll see Michael Caine. You'll see (Broadway adaptation star) John Lithgow at points, but those (moments) I've left specifically in the hands of the actors because they're the ones that are creating these characters," Canright said, adding that Bardin and Gilbert also both have to incorporate three or four different personalities each within their roles of Lawrence and Freddy when they're in the midst of different cons.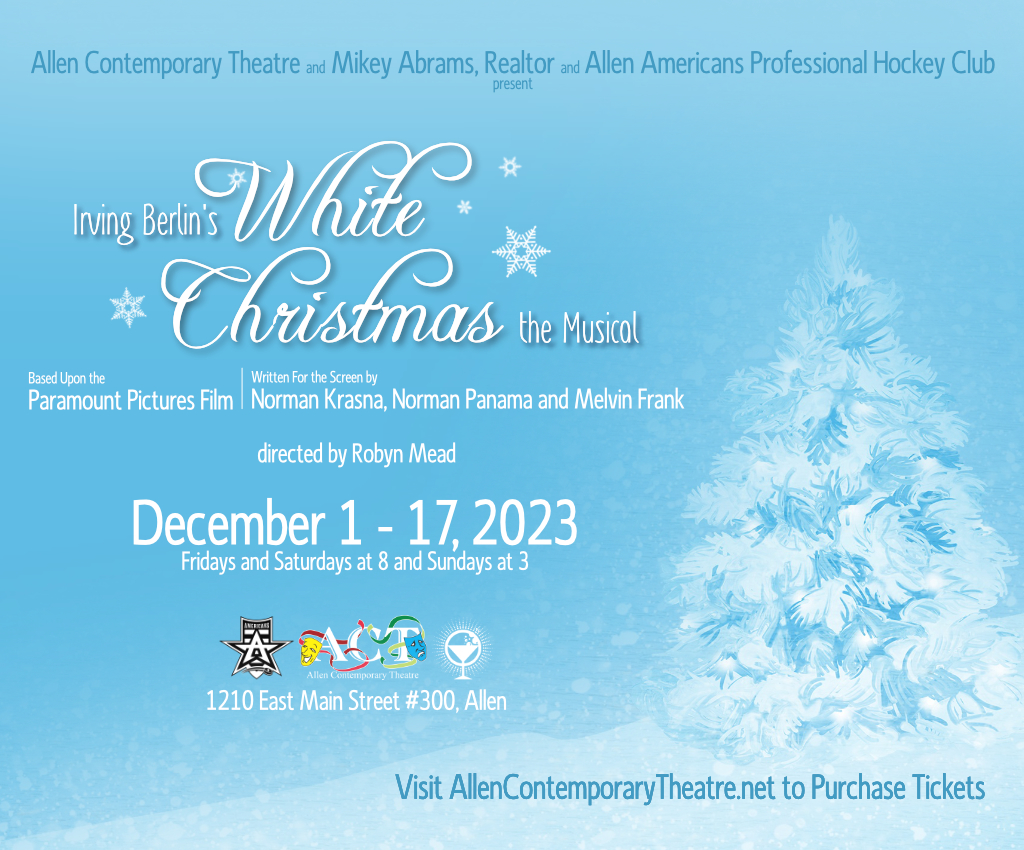 "For every show I've been in, I have to physically write out all of my lines in the weeks leading up to rehearsal. I don't know if it helps all that much with memorization, but it's become my ritual," Gilbert said of his preparation for the in-depth role. "And yes, I am drawing a lot of characterization from Steve Martin."
Gilbert said that he also relies on his "natural cuteness" to make sure he keeps Freddy a likable and relatable character, even as he tries to swindle his way to success.
"I mean, how could anyone hate me?" Gilbert said. "I'm just a little guy!"
Beyond even just the dance between characters and tones, however, there's a technical side to the fluidity and balance of "Dirty Rotten Scoundrels" that Canright and the show's production team have worked hard to perfect.
"Wendy Searcy has designed the set, and much like a con and a dance, the whole set is choreographed. It moves all over the stage," Canright said, explaining that the show changes location "30-something times" with various set pieces moving, rolling and spinning around on and off stage.
Canright called the many scene changes the hardest element of the show to work on, describing his vision for seamless set transitions that help keep the show's rhythm from being interrupted. That means that the actors themselves pull double duty by performing a majority of the set changes right in front of the audience during the show.
Even with the added workload, Canright said his actors have done a "phenomenal job" with the carefully coordinated changes.
"Dennis Canright is a brilliant director and set designer who knows how to make transitions quick and smooth, so that part's been very easy for me," Gilbert said of the transitions.
Gilbert hoped that audiences would see that the cast is "having a ball and a blast" with the production while also seeing that his castmates "are talented and hilarious and deserving of all the starring roles in the Metroplex."
"In this day and age, I think it's good to have some lighthearted comedy with a good love story that will take you out of what's happening today," Canright said of the MainStage Irving Las-Colinas production as a whole. "I'm hoping that the audience will come in, they'll laugh – they'll forget about what's happened in the world for just a couple hours – and enjoy themselves.
The MainStage Irving-Las Colinas production of "Dirty Rotten Scoundrels" runs from November 3 through November 18 at Irving Arts Center. For more information, including how to purchase tickets, visit https://mainstageirving.com/.
Portions of this interview were edited for clarity and conducted via email.