Theatre Frisco takes audiences on a decade-spanning story of friendship with "The Sweet Delilah Swim Club"
"The Sweet Delilah Swim Club" opens at the Black Box Theater in the Frisco Discovery Center on November 3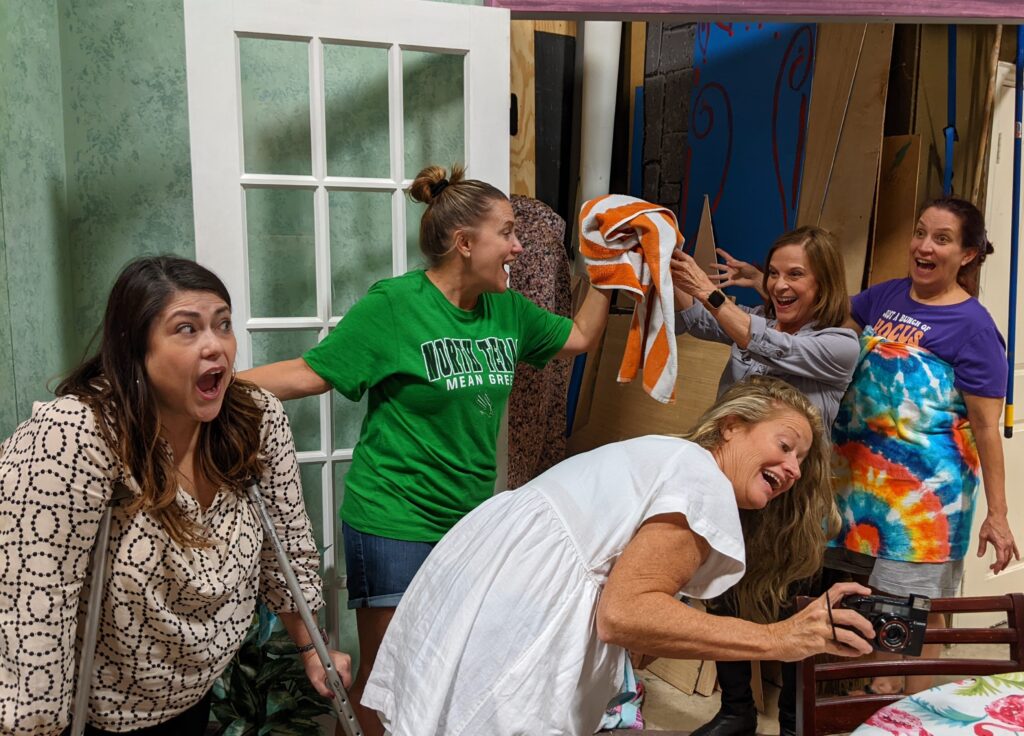 Theatre Frisco invites audiences to dive into a decades-spanning play about lifelong friendship when "The Sweet Delilah Swim Club" opens on November 3.
The play is a story of five women who meet at the Sweet Delilah beach cottage in North Carolina's Outer Banks every year, dating back to when they first met on their collegiate swim team.
"Each one of these women are very unique and very different," "The Sweet Delilah Swim Club" Director Sherri Small said.
She explained that the play takes audiences across more than three decades of their friendship, starting with a trip to the cottage 24 years after their college graduation, as audiences get to see what Small described as the unconditional love between them despite their imperfections.
"When I was asked to direct ("The Sweet Delilah Swim Club") at Theatre Frisco, I just jumped at the chance," Small said. "This is such a great script. It just honors women.'"
An accomplished actor and director in many DFW productions, Small was no stranger to the "Swim Club" script either, even before Theatre Frisco approached her about directing the show. She previously performed as one of the play's leads, Dinah, in a past production of the show in Allen.
It was the kind of experience she shares with the rest of her cast, each of whom have performed in productions of "The Sweet Delilah Swim Club" before.
"It's five women of a certain age, which is really nice because women of a certain age don't always get to have these good vehicle plays," Small said, adding that she even suspected that every woman who auditioned for the all-female production had performed in the play in the past. It led to a casting process that Small called an "honor" to facilitate as she looked for cast members who fit her vision for the show. "Every single one of these characters have these nuances to them, and there's a great depth to them. So, I was looking for women that could find that depth…and it was not easy choosing (but I'm) really excited with the cast that we were able to assemble."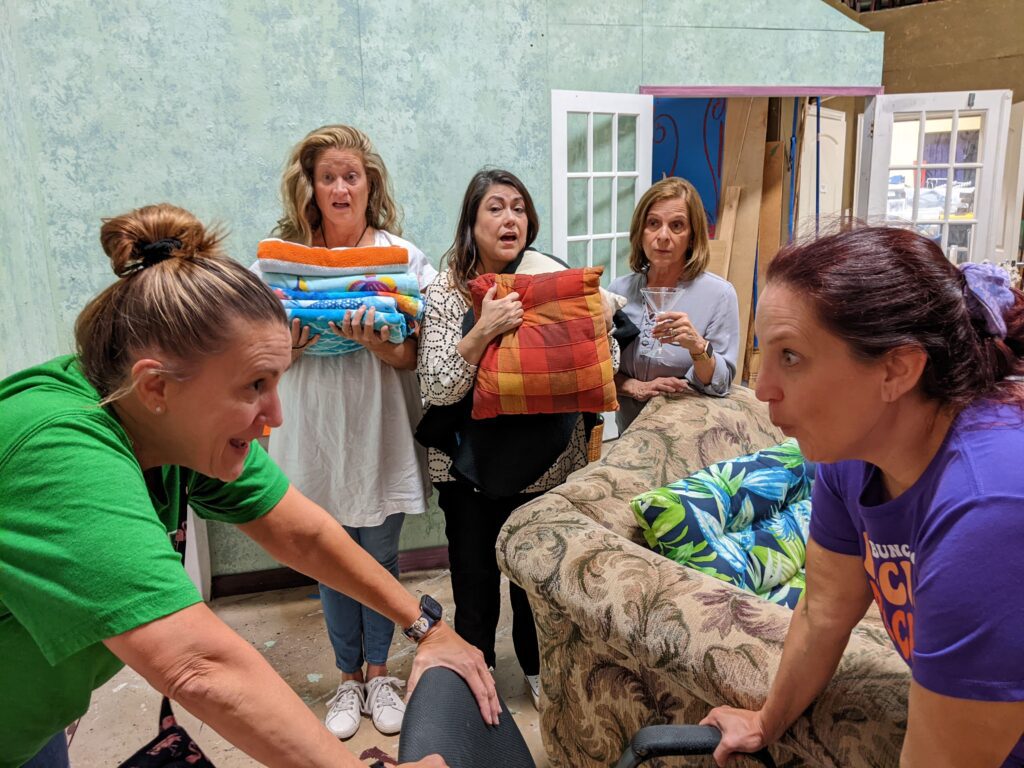 Small said that the cast's prior experience with the play helped her find new depth and direction for portions of the show. She detailed how she initially presented the cast with the goal of discovering new depth and meaning in the Theatre Frisco production compared to the past productions of "The Sweet Delilah Swim Club" they had performed in.
"We've got probably 20 different productions between the six of us in the play that have done the show before, so how could we make this our own between our group of women, our group of new friends that (have) come together to present this story?" Small said.
As a result, she noted that the cast "spent quite a bit of time doing exploratory talks and roundtable discussions on character and scene work" in order to find new meaning and emotions within the characters' interactions between each other.
"I made it a point to take the time to really be able to have these moments of discovery and discussion with the cast," Small said.
Nonetheless, she called it a "process" for her and the cast to ensure they were blazing their own trail.
"I told my cast when we first started, 'Let's really work to shake off these old past productions that we have been in," Small said, noting that she was the first one to admit that she would have to "shake all that off" in regard to her past experience with the play.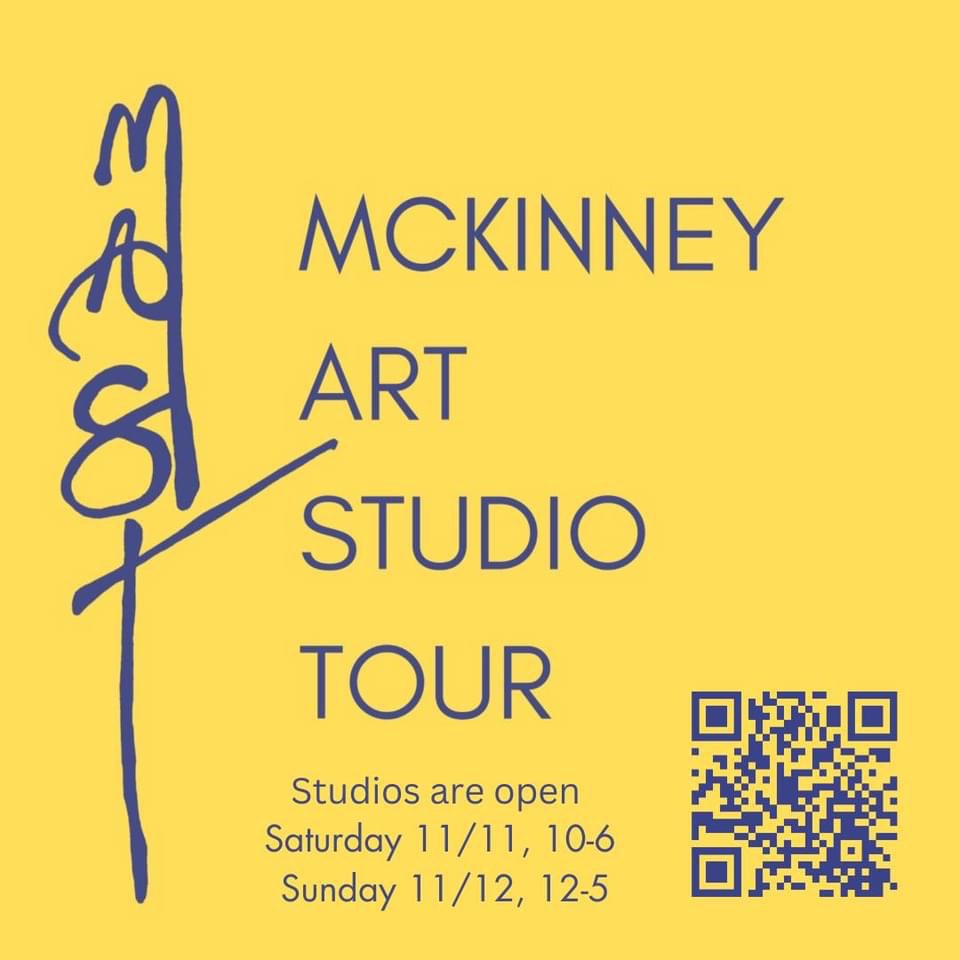 "I think we've been able to finally do that," Small said of creating their own unique interpretation of the show.
The end result is a show that Small hopes will move and entertain audiences as they go on a journey of friendship along with the characters in the show.
"I hope they're moved in one way or the other, and the best would be that they laugh and cry and are able to walk away feeling what a wonderful thing it is to have that elusive lifelong friend," Small said.
The Theatre Frisco production of "The Sweet Delilah Swim Club" runs from November 3 through November 19 at the Black Box Theater in the Frisco Discovery Center. For more information about the show, including how to purchase tickets, visit https://www.theatrefrisco.com/.
This interview has been edited for clarity.