How a former litigation attorney is bringing a classic farce to the Allen Contemporary Theatre
"A Flea in Her Ear" runs from June 30-July 16 at the Allen Contemporary Theatre.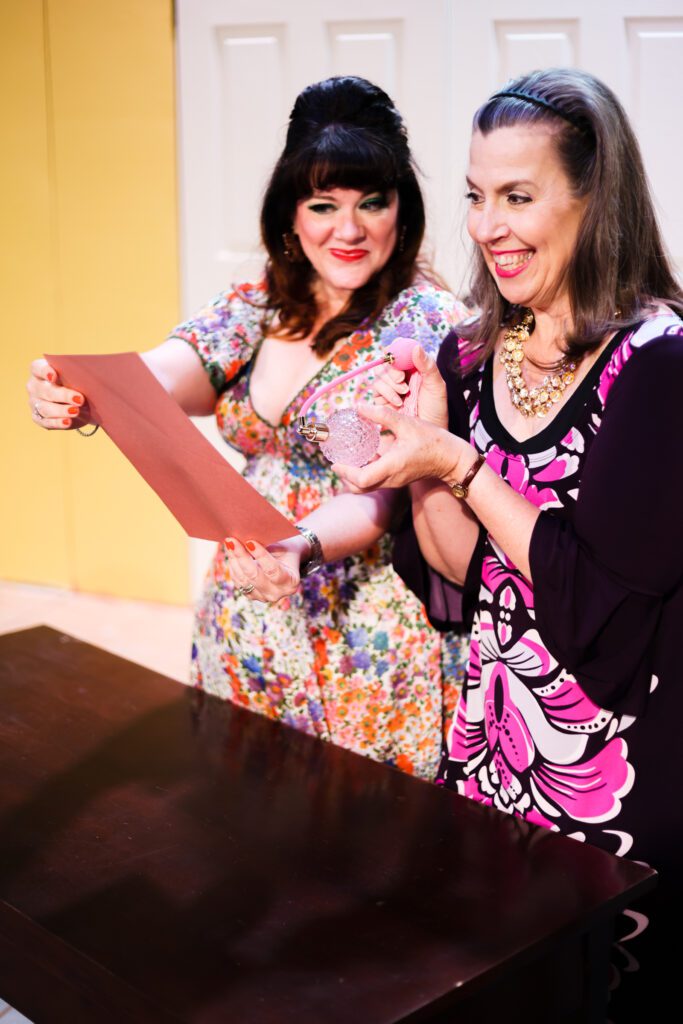 A Texas litigation attorney takes a year off with his wife in the UK to fulfill their dream of living overseas. While there, he decides to get his master's degree in Shakespearean Theatre. After returning to the States and moving to Chicago, he can't shake the pull of England and moves back to teach theater. After several years and the birth of two of his children overseas, he now happens to find himself back in Texas practicing law while also directing the most recent production at a local theater.
While that plot may seem ready-made for the stage, it's actually the real-life story of Eric Levy, who's directing an upcoming production of "A Flea in Her Ear" at the Allen Contemporary Theatre. Levy describes the play, which opens June 30, as a fast-paced "classic farce."
"It's like an episode of a sitcom almost where one mistake or one misconstrued fact leads to a cascade of events that create absolute chaos," Levy said.
The play is an English adaptation of Georges Feydeau's 1907 French production by David Ives. It centers around a wife who believes her husband is having an affair after opening a package sent to him from a seedy hotel containing his suspenders. She concocts a plan to catch him in the act by creating a fake perfumed note from a mystery admirer offering to meet him at the hotel. From there, confusion reigns as a number of colorful characters find themselves headed for the hotel, each with a different impression of what they're about to find.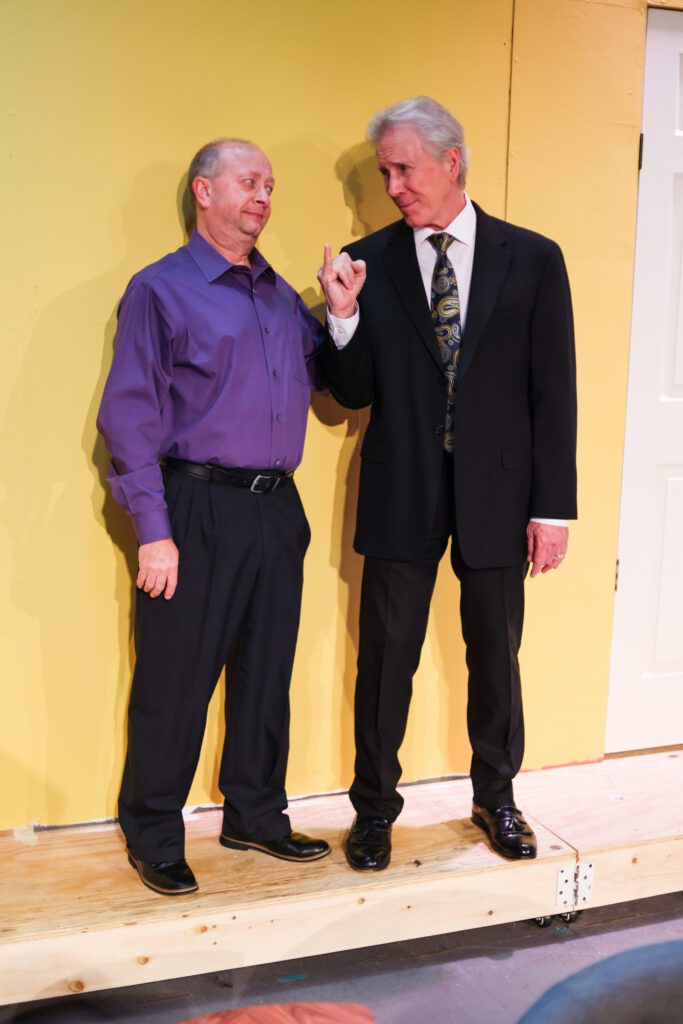 "It's an opportunity for a large group to really show off their comic timing, and I love it," Levy said of the play, describing how he enjoys the unique challenge that farces present for directors and actors looking to find the right comedic timing and characterizations.
Levy is no stranger to those challenges either, having acted in the long-running interactive comedy production "Flanagan's Wake" in the Chicago suburbs. Levy found himself performing in four shows of the production each weekend for 11 months during his first time back from the UK.
In fact, Levy is using his unique experiences to help inform his decision-making on "A Flea in Her Ear." He explained that he's returned to his teaching roots to encourage the actors to add their own distinct touches to different lines to help draw out bigger laughs.
"It's much more fun for me to work collaboratively with the actors and anybody else to say, 'Look, let's give it a go. Let's try something out. Let's see what it looks like.' I'm always receptive to that, and that comes from teaching," Levy said, adding that he was often amazed by what his students would come up with. "I'm always amazed at the creativity and the cleverness of the people I work with."
Cleverness is one of the better ways to describe this production as a whole, considering everything from the setting to the stage design has a creative purpose.
Levy intentionally decided to set the play in the late 60s for more of a "Go-Go" feel that would allow the female actors to wear flats instead of the heels associated with the original late 1800s or turn-of-the-century setting. This change allows for more of the frenetic, energized performances that Levy is looking for.
Additionally, the set has developed into something that he hopes may be a visual attraction in of itself.
"The set has almost taken on a life of its own because the play is set in two different locations," Levy said, detailing how the main set platforms are on wheels to transition between acts.
There will also be a rotating bed in the second act, a mechanical feat operated by a crewmember who will actually rotate the bed using a spindle-like contraption from backstage. It's a style of contraption that Levy, who's been with the Allen Contemporary Theatre since late 2018, said he believes the organization used before in the hilarious revolving bookcase scene in "Young Frankenstein."
Much like that contraption, Levy said he wants "A Flea in Her Ear" to play like a "well-oiled machine."
"It's a very fast-paced, very frenetic type of show, so that's what I'm looking forward to audiences seeing the most," Levy said, referring to the revolving door (and bed) of characters that populate the show's highlight scenes.
"A Flea in Her Ear" runs from June 30-July 16 at the Allen Contemporary Theatre. Showtimes are Fridays and Saturdays at 8:00 p.m. and Sundays at 3:00 p.m., with tickets starting at $25 for standard admission before fees. For more information, visit https://allencontemporarytheatre.net/.