Greater Lewisville Community Theatre kicks off its 40th anniversary season by renaming as Lewisville Playhouse
The first in our two-part series looking at the 40th season of Lewisville Playhouse and its opening production, "Moon Over Buffalo."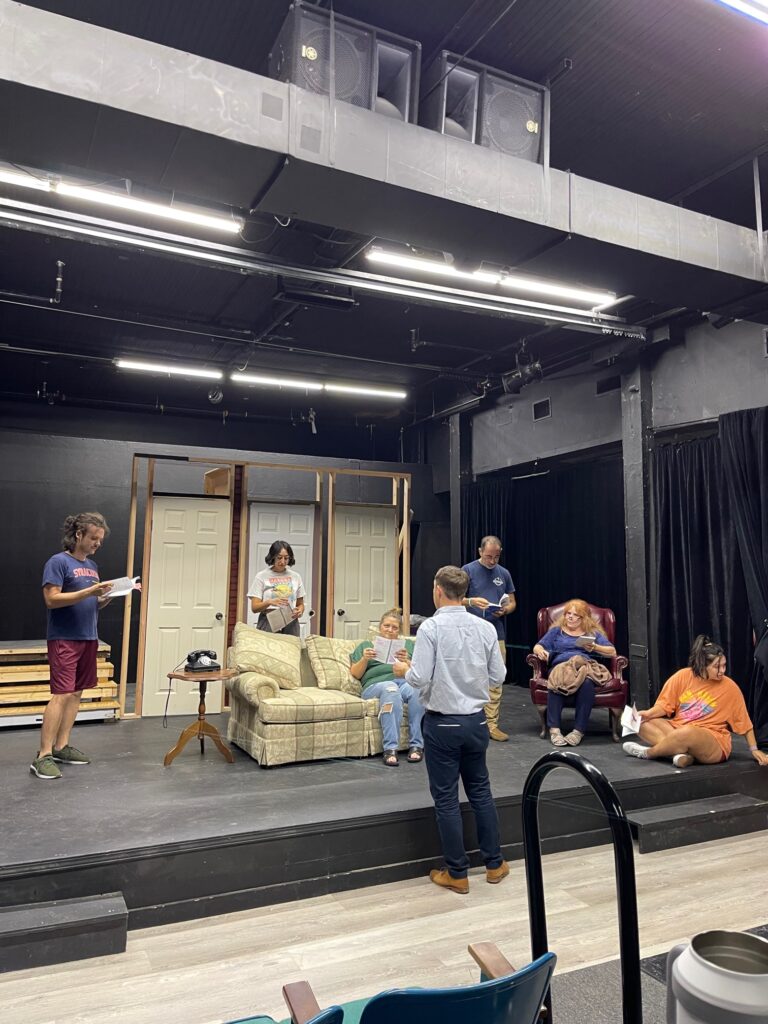 Starting September 8, Lewisville Playhouse will be celebrating its 40th anniversary season, the kind of long-standing success that many arts organizations dream of.
If that name doesn't ring a bell for theatergoers around North Texas, don't worry. This is also the grand debut season for Lewisville Playhouse.
Lewisville Playhouse is the new name of the Greater Lewisville Community Theatre (GLCT), a bold change for the organization heading into its milestone anniversary.
"I think there were people that just didn't feel it was fair to say, 'This is the Greater Lewisville Community Theatre.' I think they really felt like it was more than that, and so Lewisville Playhouse fits," Lewisville Playhouse Artistic Director Harry Friedman said.
He explained that the decision for the name change came from the organization's board of directors. The board wanted a name that "reflected what the goals and aspirations of the theater are," according to Friedman.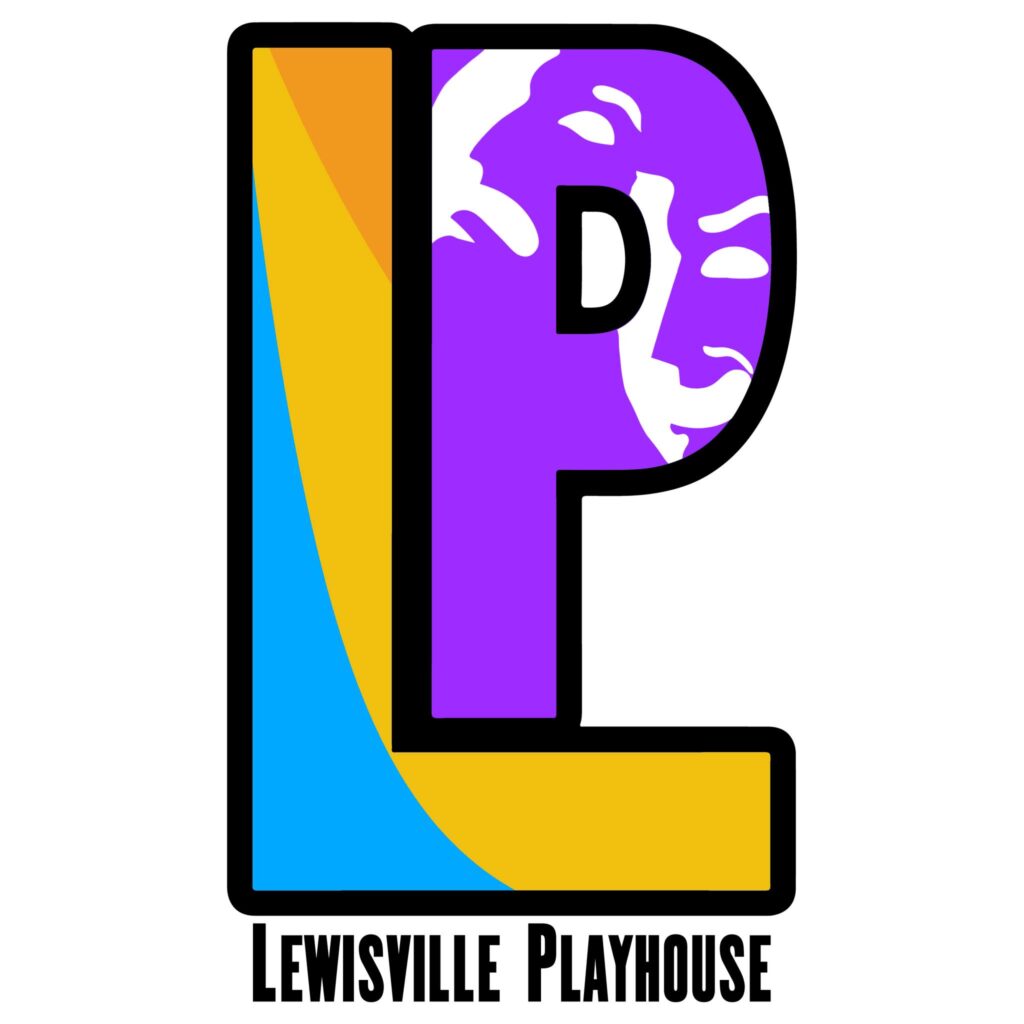 Lewisville Playhouse Board President George Redford described how the board felt the name Lewisville Playhouse would better reflect the talent of those who work on the organization's productions. The organization's various casts and crews have helped put on thought-provoking and entertaining plays for decades, dating back to the theater's humble beginnings.
Lewisville Playhouse history: From movable sets for Sunday church service to full-time owners
Lewisville Playhouse began in the 90s as Poco Mas Players. Friedman first came across the group after he and his wife moved to the area and started looking for a local theater organization to become involved with, having actually met one another while both working on an outdoor musical at an amphitheater in Palo Duro Canyon near Amarillo in 1981.
"We noticed that they were doing a performance of "Anything Goes" at the Lewisville Amphitheater, so I went out and saw it and started talking to people," Friedman said, adding that he told them he was interested in directing.
He said the company was planning a production of "To Kill a Mockingbird" at the time but didn't have a space for the performances. Fortunately, a board member found an unconventional solution, suggesting the theater group use an outreach facility of a local Baptist church to stage its plays.
"We went in, I looked at the space, and I said, 'No, this will never work. Let's try somewhere else,'" Friedman said with a laugh. "The board member goes 'No, really, really, really look hard,' and so I kind of tilted my head, squinted my eyes, looked around and said, 'Okay, we could potentially do it here.'"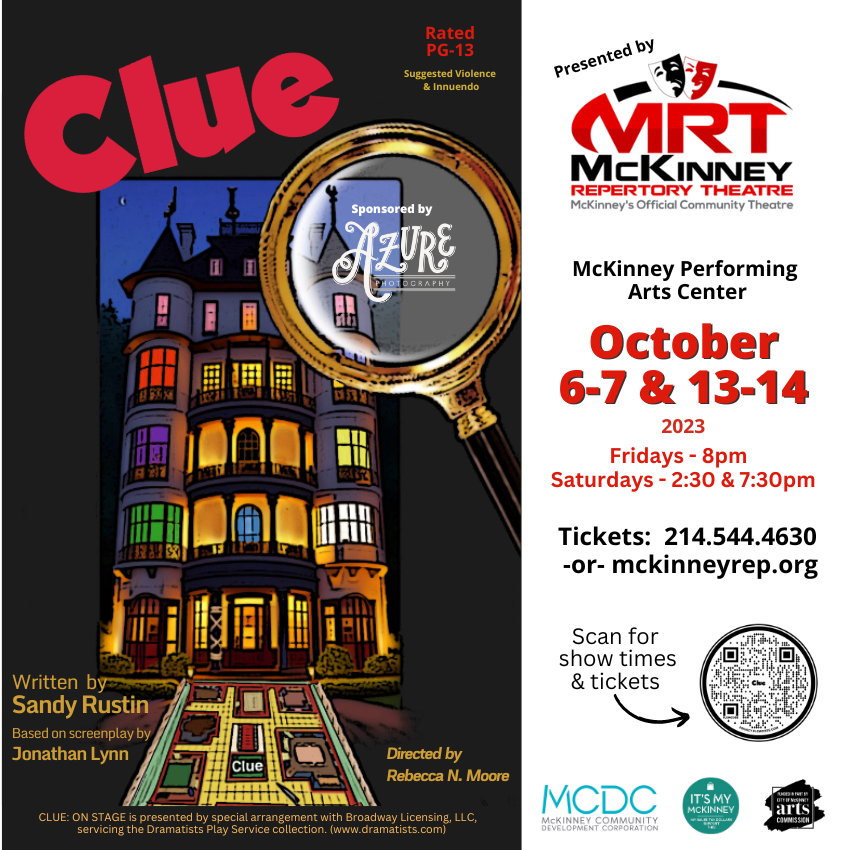 Friedman said the group moved into the space in 1995 for the production, thus having to work around the church's unique features, like its pulpit and built-in baptistry, to stage a production that the crew could easily disassemble or hide every Sunday before church service. That meant the set for "To Kill a Mockingbird" ended up on a pulley system that let the crew pull the various set pieces above the church's acoustic tile ceiling and out of sight after a performance.
Fast forward to 1997, and the theater organization was still finding creative ways to make the space work. Eventually, the church decided to sell the outreach facility to Lewisville Playhouse that year. Since then, Lewisville Playhouse has built everything from seat risers and a sound and lighting booth to a costume room, prop room and dressing rooms in the converted church space.
"It's been an evolution in running an arts organization over that 40 years," Board President George Redford said, describing how the theater initially emphasized the name recognition of the plays it performed while trying to avoid "offensive material." "I would say we got over that pretty quickly. I think we learned to know who our audience was maybe a little bit quicker than some others because, once we found that we can respect the audience and the audience respected what we were saying, it allowed for us to have better material."
That philosophy has allowed for a high production quality and a strong sense of community to develop around the theater over the years. Both Friedman and Redford were quick to reminisce about talented actors like Cherish Love Robinson who performed at Lewisville Playhouse prior to moving on to increasingly larger productions as well as those who have built multi-generational performing lineages with the theater.
"We've had a situation now where we've had parents that were on our stage whose children have been on our stage, and now whose grandchildren have been on our stage," Friedman said.
Looking at Lewisville Playhouse's 40th anniversary season and new beginnings
From the different casts and crew to the guiding forces behind them, all of it has clearly played a role in helping Lewisville Playhouse reach its 40th anniversary season.
"Having a 40th season is just a celebration," Friedman said, noting that the milestone brings the same kind of obligation to put on great shows for audiences as any of the other 39 seasons. He said the anniversary brought out a desire to simply "do something really fun for our audience" in order to "give back" to those who have supported them through the decades.
The result is a mix of fan-favorite comedies and more challenging dramas spread across the season, starting with the popular Ken Ludwig comedy "Moon Over Buffalo" opening on September 8.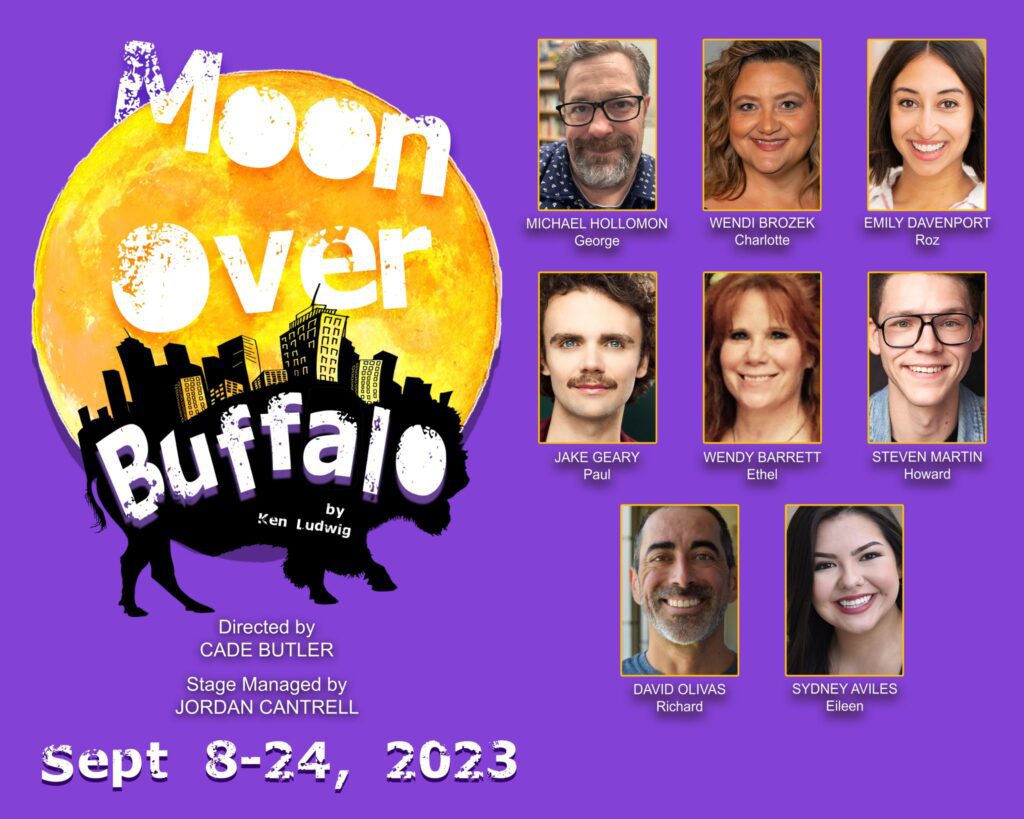 "There was a lot of conversation about what do we open the season with, and I think that show, from all the ones we were tossing around, fit the bill of being a really entertaining evening and a great way to start the season," Friedman said.
"Little Women," based on the classic Louisa May Alcott novel, follows in December as what Friedman calls a "throwback" production for Lewisville Playhouse.
The organization previously performed a different version of the play several years ago. Now, it will be bringing "Little Women" back with a new script for this season as something of a nod to the organization's 40th anniversary.
Lewisville Playhouse then follows the production with "Pageant," a unique musical parody that takes the form of an actual pageant.
"It gives us a chance to really be entertaining while subtly making a little bit of a political statement," Friedman said.
That stronger messaging continues with "Native Gardens," a play that Friedman said Lewisville Playhouse has been looking to stage for some time now that centers around a pair of families having to confront their own preconceptions.
Finally, the season ends with the cult classic "Little Shop of Horrors," a production that Friedman already anticipates will challenge Lewisville Playhouse much in the same manner as producing shows around Sunday services did years ago.
"Fitting that last Audrey II (the killer plant from the production) on our stage is a challenge, and we haven't solved it yet, but we will," Friedman said.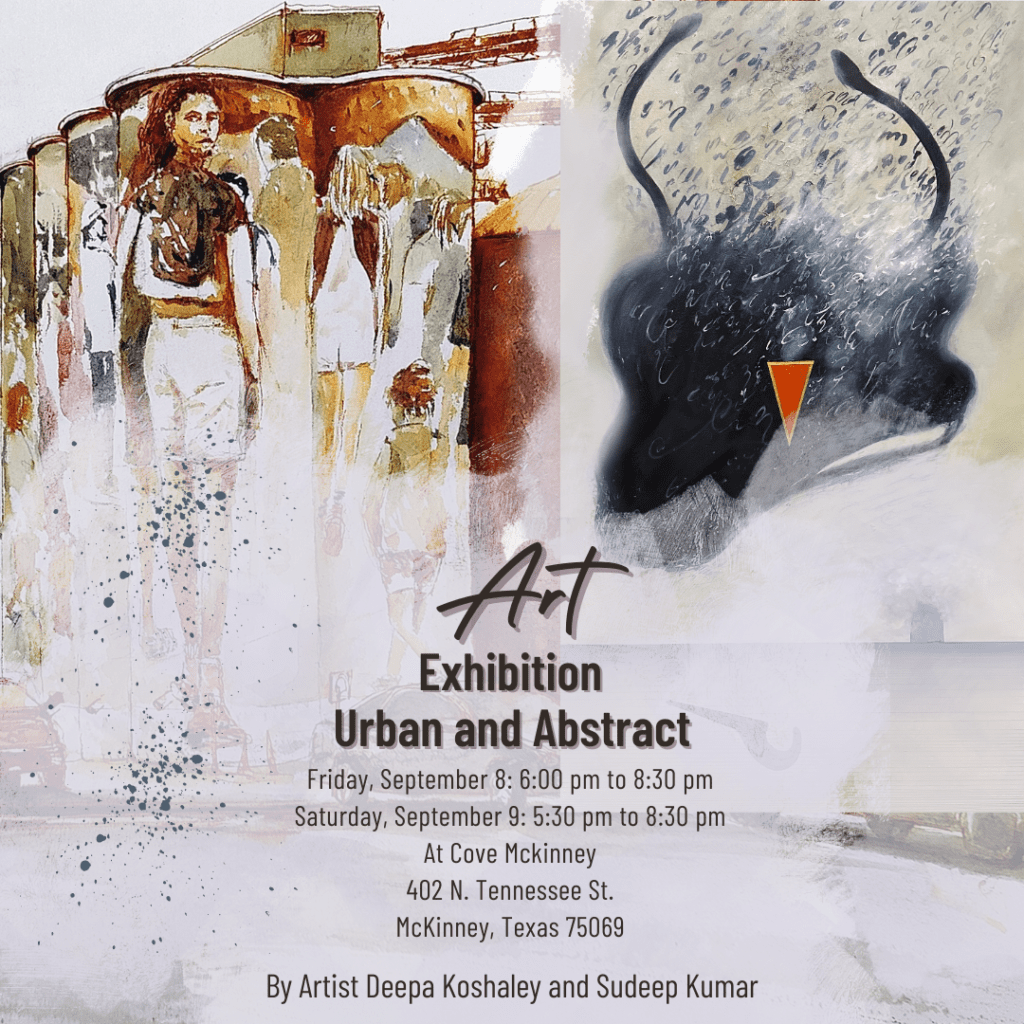 Overall, Friedman said that a desire to put on a set of shows representative of what he feels are the important aspects of theater drove the season's construction. He said that the process as a whole has been "bittersweet," considering he will be handing the artistic director role to Zachary Cantrell. The actor, director and board member-at-large with Lewisville Playhouse will step into the role in January.
"I was taught that you can teach anybody almost anything, but you can't teach them taste, style or judgement…and this guy's got all three," Friedman said of Cantrell.
Friedman said the change was part of a "pivot" to "grab the opportunity" presented by the new name change and accompanying season, even as the theater reflects on its legacy in Lewisville this year.
"We've been really fortunate that our audience has gotten behind us and supported us and is enthusiastic about seeing what's now a Lewisville Playhouse show," Friedman said, later referring to the organization's four decades as a "contributor to the quality of life" in Lewisville. "Whether they know it or not, they come see it, and so that's very gratifying,"
For more information about Lewisville Playhouse and its upcoming 40th season, visit https://www.lewisvilleplayhouse.org/. Stay tuned to the Collin-Denton Spotlighter for our second piece on Lewisville Playhouse's 40th season which looks at its upcoming production of "Moon Over Buffalo."