Glaze Ceramic Studio is building a community around clay in McKinney
Glaze Ceramic Studio is helping bring clay and ceramic art to Collin County from inside the McKinney Cotton Mill.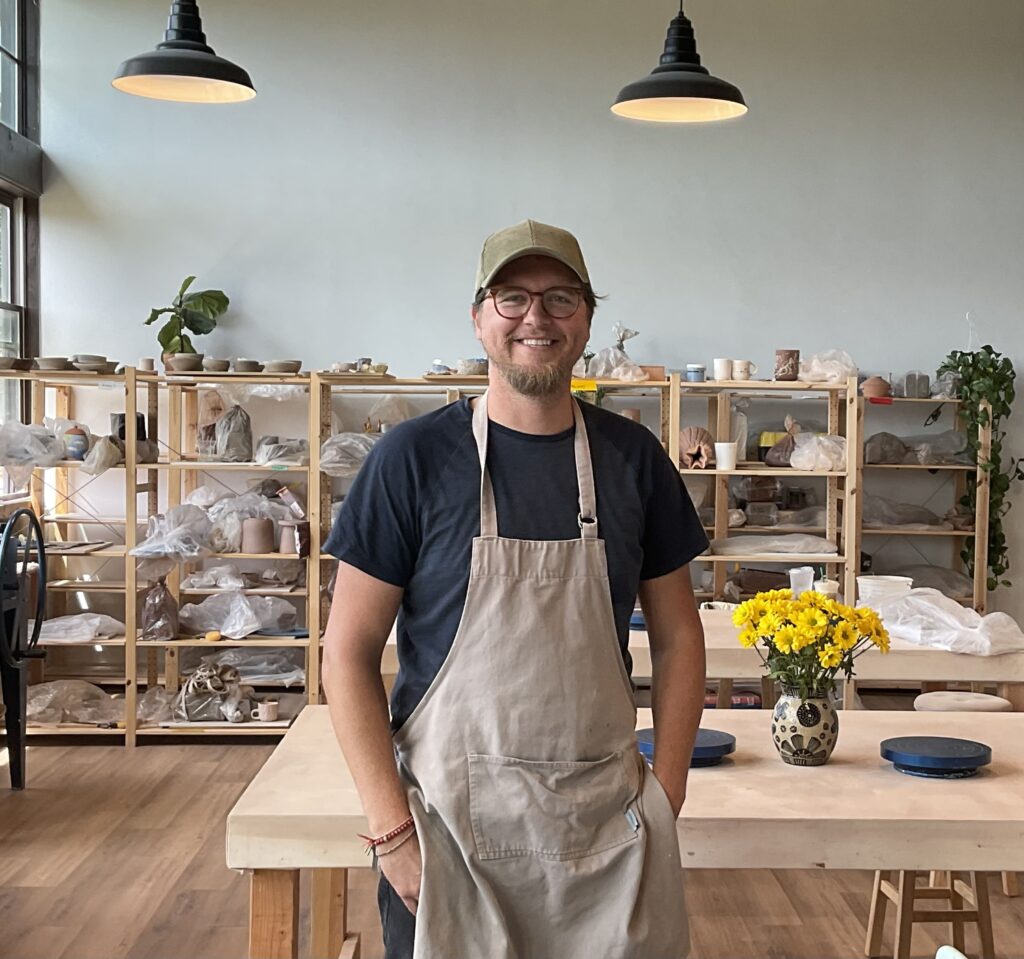 When Adam Knoche first moved from New York to teach at Dallas College's Brookhaven campus, he noticed something was missing. He couldn't find a studio that specialized solely in the kind of art he's traveled the world creating, ceramics.
"I was teaching, and I was looking for studios and I couldn't find anything," Knoche said, explaining that, while there were many DFW studios with a multitude of artistic mediums represented, he didn't see the kind of space dedicated to his chosen craft.
That realization led Knoche and his wife, Angie, to open Glaze Ceramic Studio at the McKinney Cotton Mill in July 2022 with the goal of creating a community around clay. The studio offers a variety of classes designed to teach the fundamentals of working with clay and making ceramics, in addition to more intermediate and advanced techniques. It also offers memberships that give round-the-clock access to the studio as well as private studio spaces.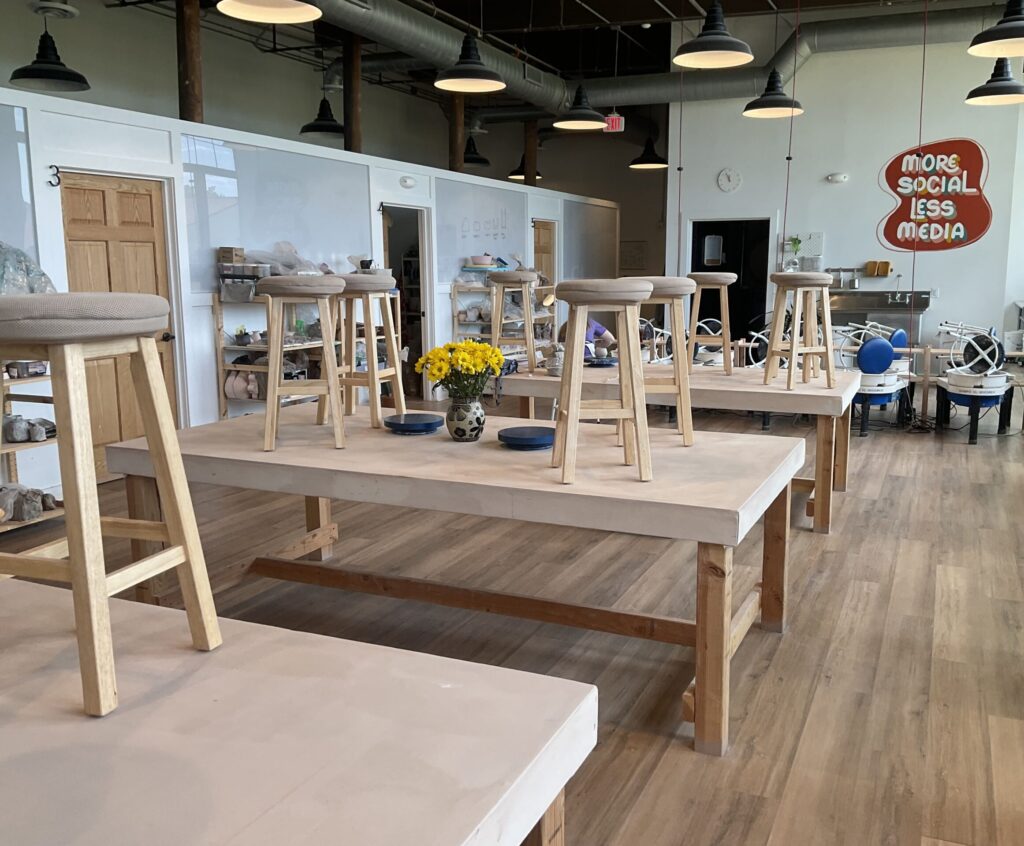 "There's a lot of people that want to do clay, and it's really kind of had a resurgence lately too," Knoche said, describing how he's seen interest in clay and ceramics on Instagram recently, along with an increase in sales of his personal ceramic work in recent years.
Knoche noted that the studio currently teaches many beginner classes courses, with most of the students having no prior experience working with clay. The lessons, which can be single-day classes or multi-week courses, cover everything from what clay is and how to prepare it to how to operate a potter's wheel.
"The first things we work on are either a cup or a bowl for our beginner course," Knoche said.
From there, the studio offers more intermediate classes designed to build students up to higher skill levels, eventually leading to the advanced classes that Knoche wants to offer. It's a natural progression that's already led to impressive results.
"I have students that were here from day one who took a class, and now they're members and they're making amazing things," Knoche said, pointing to examples like a series of ceramic Pokemon-themed sushi trays created by a student who had never touched clay eight months prior. It's unique creations that showcase the diversity of different pieces created in his space that Knoche seems to take particular pride in.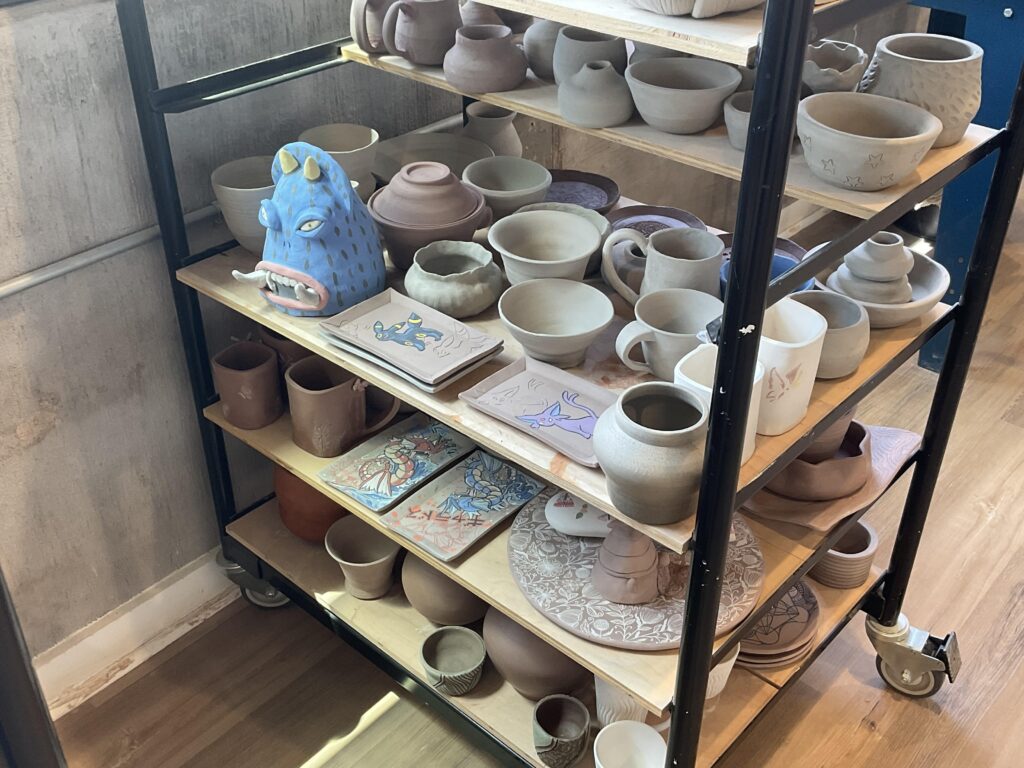 He explained that he's looking for that kind of individualized progression in his students' work and skills to go along with the baseline education provided in the classes at the studio.
"They're getting a high-level education for the classes packed into six or eight weeks, which is really cool," Knoche said of his students.
Glaze Ceramic Studio has certainly caught the attention of the local McKinney community, with Knoche already beginning work on a new expansion to the studio within the first year of its opening.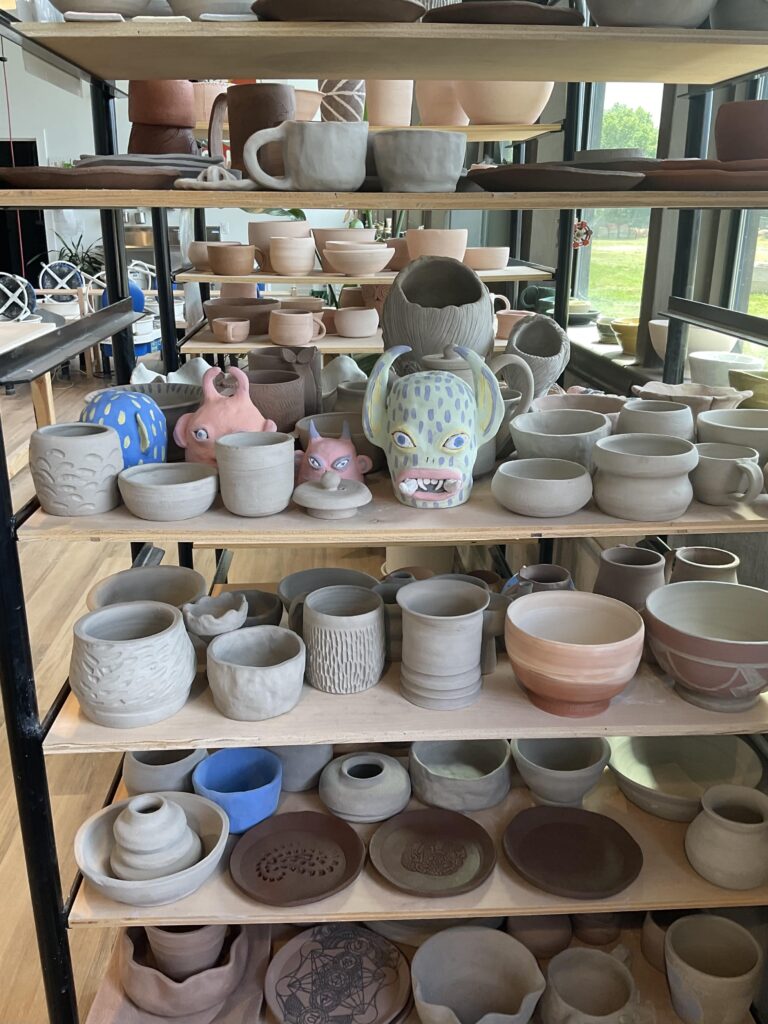 At around 1,500 square feet, the extension at the McKinney Cotton Mill will add a members-only space to the studio. The extra room will then allow Knoche to use more space for classes and the accompanying 30 hours of open studio time he provides to each student.
"We still have so much more we're going to do," Knoche said, detailing potential plans to put different kinds of kilns outdoors pending the cotton mill's approval.
"The community really supports (us)," Knoche said of Glaze's time so far in McKinney. "They are here, and they want to be here."
Glaze Ceramic Studio is located at 610 Elm Street Suite 1450, McKinney, TX 75069. For more information about the studio, including available classes, visit https://www.glazeceramicstudio.com/.