Five unique North Texas events this weekend: June 17-19
Spotlighting some of the best events in Collin County, Denton County and beyond for this coming weekend.
FAN EXPO Dallas
Some of the biggest names in movies, TV, anime and comics will be at the Kay Bailey Hutchison Convention Center starting at 4:00 p.m. on Friday for FAN EXPO Dallas. The event will offer fans a chance to meet these stars and hear stories from their careers during special panels. The three-day convention will also offer cosplay and gaming opportunities, shopping, live podcasts and more. For more information, check out the North Texas e-News' preview of the event and interview with Fan Expo HQ Vice President Andrew Moyes. Tickets start at $32 with a full list of special guests and attendee activities available at https://fanexpohq.com/fanexpodallas/.
27th Annual UBU Expo Dallas
See some of the country's top bodybuilders flex their muscles at the Dallas Convention Center for UBU Expo. The expo features the International Federation of Bodybuilding and Fitness' Dallas Championships as well as a variety of other athletic events like arm wrestling and strongman competitions. The event, which starts at 8:00 a.m. on June 18, also includes more than 200 exhibitors of different health and athletic themed products to check out. There will even be an obstacle course for attendees to test their own athletic prowess on. Tickets start at $25 for adults and $10 for children ages 6-12 at this family friendly event. For additional information, visit https://www.ubuexpo.com/cities/dallas/.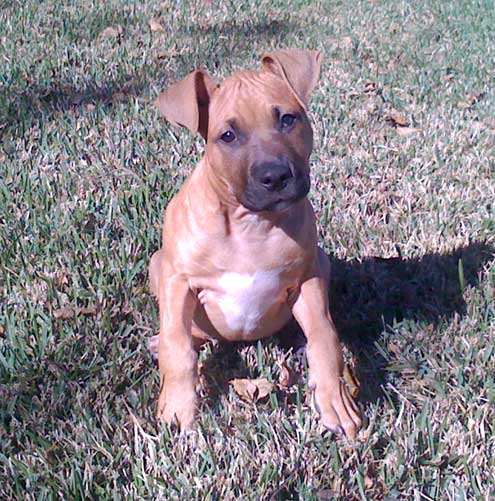 Flea Harvey's Rock N Roll Flea Market – Dallas
Lee Harvey's, voted the best dive bar by both Dallas Observer and D Magazine in year's past, hosts this unique pop-up flea market on the third Saturday of each month starting at 11:00 a.m. The pet and family-friendly market features 19 different vendors with products ranging from vintage apparel and accessories to art and jewelry. There will also be adorable pit bull pups on hand from The Love Pit dog rescue starting at 1:00 p.m. For more information on this free event, visit the Flea Harvey Eventbrite page.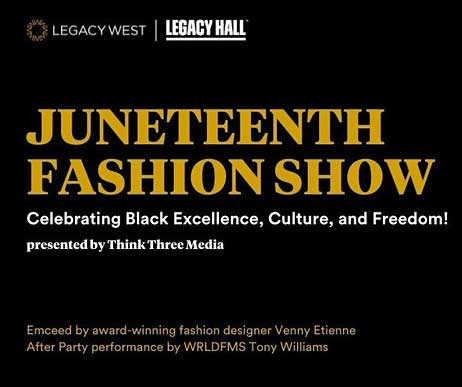 2022 Juneteenth Fashion Show – Plano
Celebrate Juneteenth at this star-powered fashion show at the Box Garden at Legacy Food Hall on June 19. Designs from a number of locally and nationally recognized boutiques and designers like the House of Dasha and Indigo 1745 will be on hand at this event hosted by Venny Etienne from season 17 of Project Runway. Doors open at 6:00 p.m. with a live DJ while the fashion show begins at 6:30 p.m. General admission is free, but on a first-come, first-serve basis. Visit the Legacy Food Hall website for more information.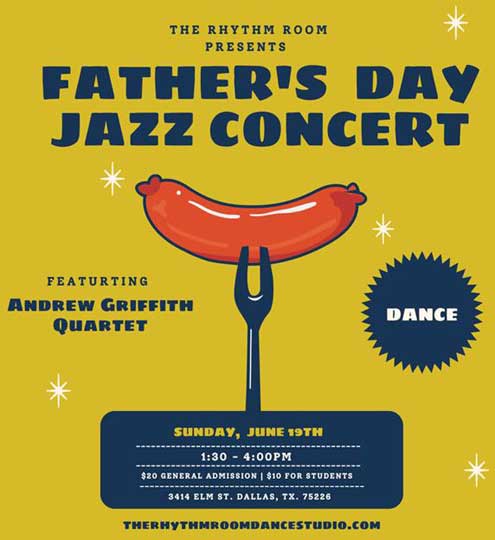 Father's Day Jazz Concert and Dance – Dallas
The Rhythm Room Dance Studio is hosting this swingin' family-friendly Father's Day event on June 19 at one of the oldest bars in Dallas, Sons of Hermann Hall. The event kicks off with a dance lesson followed by a live swing jazz performance by the Andrew Griffith Quartet.Attendees can purchase drinks and Hebrew National hot dogs if they get hungry at the event as well. Doors open at 1:30 with tickets on sale for $20 a person or $10 for students. To learn more or purchase tickets, visit the Rhythm Room Dance Studio website.