Five unique North Texas events this weekend: July 15-17
Spotlighting some of the best events in Collin County, Denton County and beyond for this coming weekend.
This article originally appeared in the North Texas e-News.
Moon Day at the Frontiers of Flight Museum – Dallas
The Frontiers of Flight Museum in Dallas appears poised to deliver this weekend's most out of this world experiences at its Moon Day event on July 16. Since 2009, the Frontiers of Flight Museum has hosted this annual celebration of the anniversary of the Apollo 11 moon landing, which officially occurs a few days later on July 20, as well as space exploration in general. This year's Moon Day features keynote speaker Apollo 13 Astronaut Fred Haise. Haise, who piloted the Lunar Module on the Apollo 13 mission and also served as a backup pilot for several other Apollo missions, will speak at the event and sign his book. There will also be activity tables and other speaking engagements during the event's 10:00 a.m. to 4:00 p.m. runtime which focus on this year's theme "Technology Drives Exploration." Tickets to the Frontiers of Flight Museum start at $10 for adults and $7 for children ages 3-17 with more information available at  https://www.flightmuseum.com/moon-day/.
Retro Expo – Plano
Take a trip down memory lane at this exciting expo dedicated to all things retro in pop culture at the Plano Event Center. Headlining the expo's special guest slate are the 70s two bionic stars of the small screen, Lee Majors and Lindsay Wagner, who will be meeting with fans and signing autographs. Additionally, vendors will be on hand selling everything from video games and records to vintage toys and Pokemon cards. The expo will run from 10:00 a.m. to 6:00 p.m. on July 16 and 11:00 a.m. to 5:00 a.m. on July 17 with a $15 adult admission at the door. For more information, visit https://www.retroexpo.com/.
Frisco Fighters vs Sioux Falls Storm
Before the Dallas Cowboys take the field in hopes of making a deeper playoff run this season, see North Texas' other playoff-bound pro football team play their final regular season game at the Comerica Center on July 16. The Frisco Fighters are dominating the Indoor Football League this season and have already punched their ticket to the playoffs by riding a 13-2 record into this weekend's matchup with the 8-7 Sioux Falls Storm who are still fighting to earn their own playoff berth. With the IFL's higher scoring games, and comparatively lower cost tickets, the Frisco Fighters offer a unique way to root for championship football to return to the surrounding Dallas area. Tickets for both this week's matchup, and the Fighters' first playoff game on July 22, start at just $13 before fees for general admission and are available at Ticketmaster.
Disney Art from Private Collections at the Arlington Museum of Art
Art from some of the most popular children's movies of all-time like Snow White and the Seven Dwarfs, Bambi, The Little Mermaid and many more are on display at the Arlington Museum of Art through September 4. The art comes from Disney animator Andreas Deja's private collection which includes his own pieces as well as those of Frank Thomas and Ollie Johnston, two members of the legendary group of early animators at Disney called the Nine Old Men.
Johnston's work included drawing the Stepsisters in Cinderella and Dopey in Snow White and the Seven Dwarfs while Thomas' animations included Captain Hook in Peter Pan and the Queen of Hearts in Alice in Wonderland. The two also both notably collaborated on the production of Pinocchio and Bambi. Tickets to view this historically significant collection of art from some of Disney's most beloved stories start at $5 for children depending on their age and go up to $20 for adults before fees. AMA members get free admission. For additional information, visit the Arlington Museum of Art website.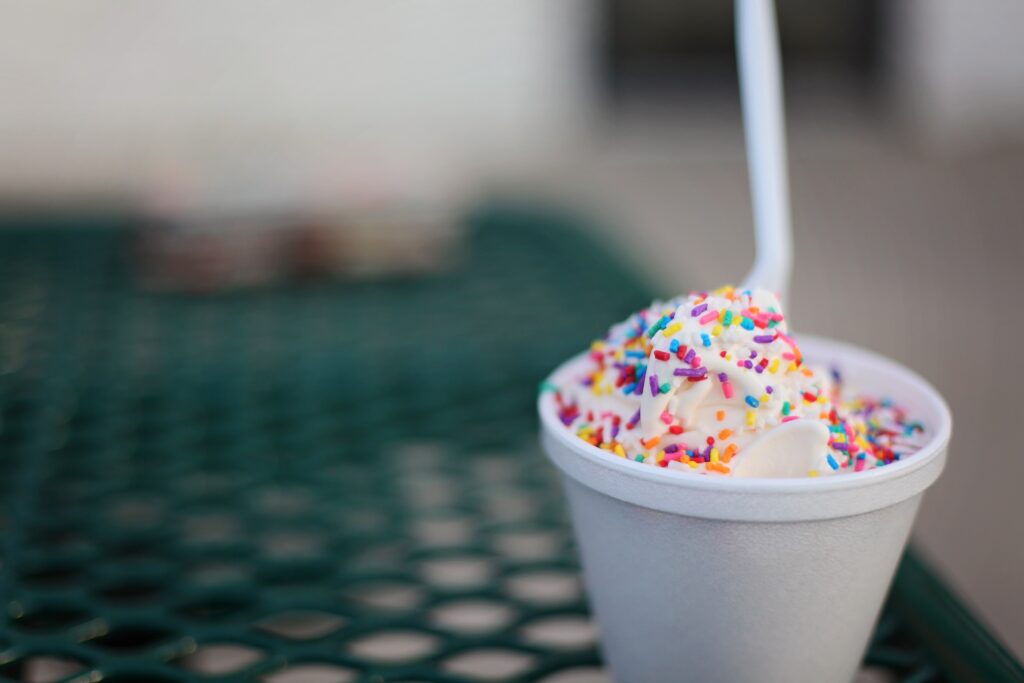 National Ice Cream Day – Nationwide
Cool off with a cone of creamy ice cream on July 17 in celebration of National Ice Cream Day. Local shops and nationwide chains are running a variety of special promotions in celebration. Some of the most notable include: