Five unique North Texas events this weekend: August 19-21
Spotlighting some of the best events in Collin County, Denton County and beyond for this coming weekend.
This article originally appeared in the North Texas e-News.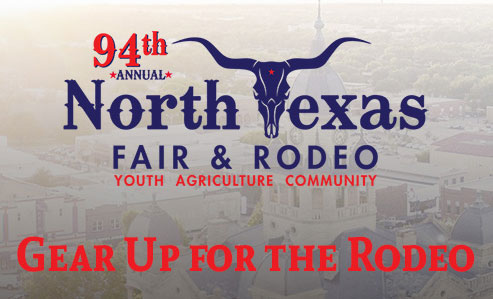 North Texas Fair and Rodeo – Denton
Saddle up for the nine-day North Texas Fair and Rodeo in Denton starting on August 19. The fair features a diverse lineup of events ranging from rodeo performances and beauty pageants to live music and a baking contest. There will even be a parade at the fair on August 20. Ticket prices vary by date and time but start at $15 for standard adult admission. Additional information on the fair, such as a day-by-day calendar of events, is available at https://www.ntfair.com/.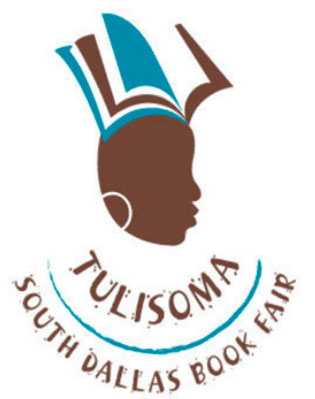 17th Tulisoma South Dallas Book Fair – Dallas
The Tulisoma South Dallas Book Fair returns on August 19 and 20 after a two-year absence, according to Dallas Creates. The goal of the fair, hosted by the African American Museum, is to promote literacy and inspire local writers, readers and families. The fair's name translates to "We Read" in Swahili. Dallas Creates notes that this year's event will include literary award-winning authors Tina McElroy Ansa and Carole Boston Weatherford, who will both be honored with lifetime achievement awards on August 19, as well as many other notable writers. For more information on the event, visit the African American Museum website.
Miller Lite Fantasy Football Fest – Frisco
The NFL regular season is nearing kickoff which means The Star in Frisco is dialing up a number of football events starting with the Miller Lite Fantasy Football Fest on August 20. While you probably won't ever get a chance to guide the Cowboys to victory, your virtual team is another story entirely. This event gives you and your fantasy football league a chance to draft in style with a live DJ along with food and drinks. There will also be a live interview with Dallas great DeMarcus Ware, a look at the upcoming Cowboys season with 105.3 and live combine events to test your own football skills. Tickets start at $15 a person with full VIP tables for 12 starting at $300.
That's just the start of the football festivities at The Star, however. A little bit past this weekend, the Cowboys training camp will come back to North Texas on August 23 and 24. Additionally, ESPN's First Take with Stephen A. Smith and Molly Qerim will air live from the Tostitos Championship Plaza on August 25 with special guests Michael Irvin and Jerry Jones. For more information on all of these events, visit https://www.thestarinfrisco.com/.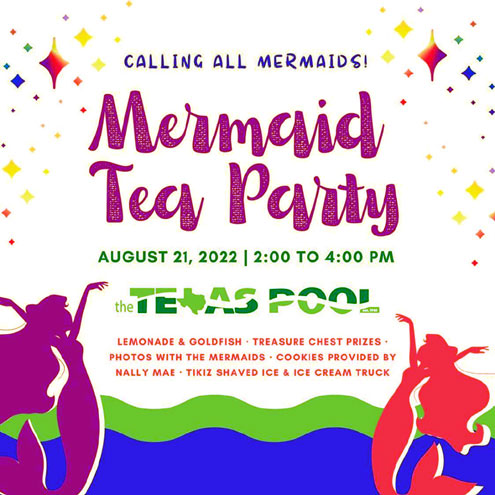 Mermaid Tea Party – Plano
The Texas Pool is offering a rare chance to swim with real mermaids, or the closest you can get, from 2 P.M. to 4 P.M. on August 21. The mermaids will be on hand for swimming and pictures along with a party filled with cookies and lemonade. Ice cream and shaved ice will also be available to purchase. Admission is free for Texas Pool members and $10 for non-members. Visit the Texas Pool website or Visit Plano for more information.
Feria de las Flores – Addison
Celebrate the Columbian Festival of the Flowers, a long-running festival in Medellin, right here in North Texas at the Dallas Dance Studio in Addison on August 21 from 1:00 P.M. to 10 P.M. The celebration will showcase traditional Colombian food, dance, music and art. Some of the highlights of the event include a live DJ playing tropical dance tunes as well as a Colombian style salsa class. Tickets are $15 and can be found, along with more information about the celebration, at Eventbrite.