Five unique North Texas events this weekend: April 23-24
Spotlighting some of the best events in Collin County, Denton County and beyond for this coming weekend.
This article originally appeared in the North Texas e-News.
North Texans should be ready to round the bases to one of the region's special events this weekend. A charity baseball game in support of Leukemia Texas and a claw-inspiring food and music festival are just a few of the highlights of this weekend's unique festivities.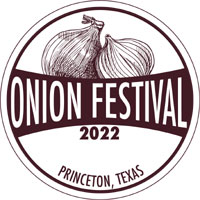 Princeton Spring Onion Festival
This eye-watering event celebrating Collin County's onion cultivating history benefits a good cause. The Princeton Lions Club will be raising support for the Lions Club International Charities goal of helping children receive proper eyewear and examinations, as well as for children in need in the city, from 8 a.m. to 3:30 p.m. on April 23. Princeton High School will host the event which will feature activities ranging from basketball and tennis to a craft and vendor show and a 4K race. For more information, visit Onion Festival / Onion Festival (princetonisd.net).
ManeGait LIVE at the 'Gait
ManeGait Therapeutic Horsemanship will host a county fair and live concert on April 23 from noon to 7 p.m. at its McKinney-based facility. Carnival games, crafts and stable tours highlight the children's activities while a beer and wine garden, cornhole tournament and live music, including a VIP concert by Coffey Anderson from NBC's "Nashville Star," comprise the more adult activities. This unique event will help support therapeutic riding programs for children and adults which the non-profit says benefits people with disabilities by helping improve their physical, cognitive and emotional skills through horse riding. Tickets start at $40 for general admission with more information at ManeGait LIVE at the 'Gait.
Lewisville ColorPalooza
Art abounds in Old Town Lewisville on April 23 from 10 a.m. to 7 p.m. for the area's ColorPalooza event. Multiple live and interactive art exhibitions will take the spotlight including demonstrations from painters, air brushers and stained-glass artists as well as a DIY tie dye T-shirt station.
Several art installations will also be on display in between a variety of vendors and entertainment acts. For more information on this bright and bold event, visit Lewisville ColorPalooza | City of Lewisville, TX.
1st Annual Strike Out Pediatric Leukemia Baseball Game
The Frisco RoughRiders and Leukemia Texas are hosting a doubleheader on April 24 in support of the latter's charitable efforts. First up, the RoughRiders will take on the Northwest Arkansas Naturals at 4:05 p.m. at Riders Field. Immediately following will be a charity baseball game featuring local high school students who have been helping to organize the game and raise support for Leukemia Texas and its goals. $25 gains admittance for both games as well as the donation of a Buddy Bear to a leukemia patient in a local area hospital. Visit Special Events | Leukemia Texas for more information.
Claws for Paws 5th Annual Frisco Charity Crawfish Festival
Seafood can help save local pups at this event hosted by The Revel Patio Grill & Cajun Crawfish Company in Frisco on April 24. The festival will feature several live music acts, including Blues Brothers tribute band Texas Bluesmen, as restaurant-goers get to enjoy heaping helpings of crawfish in benefit of Habitat 4 Paws. The local no-kill nonprofit helps dogs and cats find forever homes in North Texas. Live music begins at noon with crawfish on deck an hour later. To accommodate crawfish supplies, attendees must purchase tickets in advance. For more information, visit FRISCO CRAWFISH FESTIVAL – Benefiting Habitat 4 Paws.