The extraordinary journey behind the upcoming Theatre Frisco production of "Pippin"
"Pippin" runs from July 28 through August 13 at the Black Box Theater inside the Frisco Discovery Center.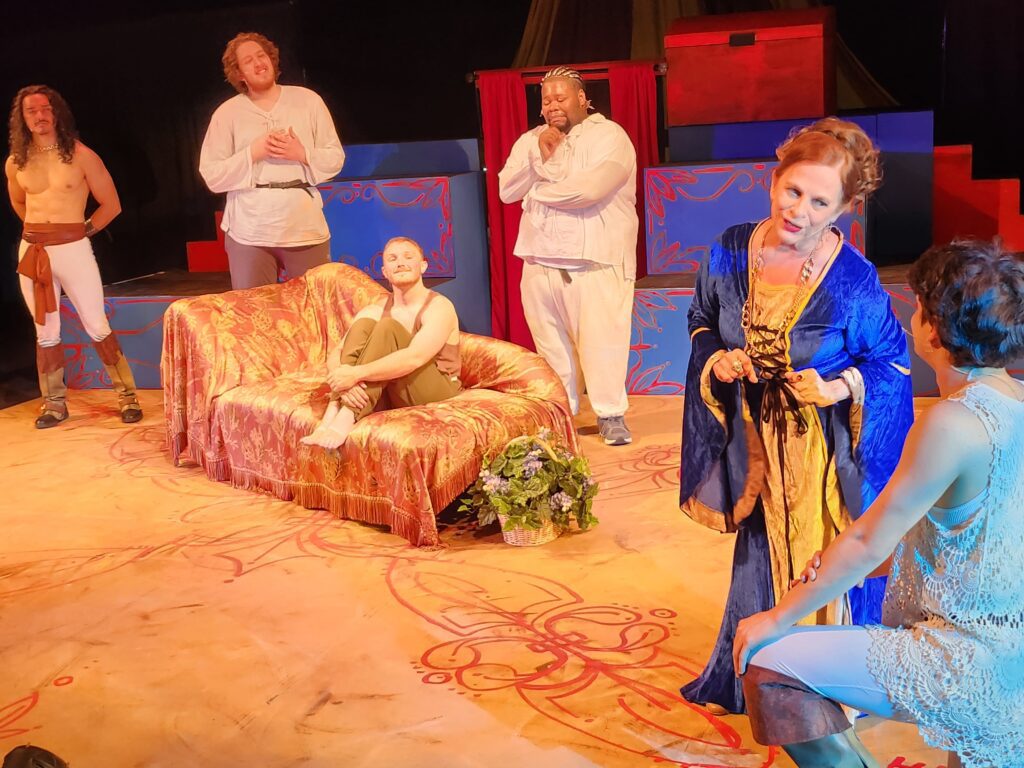 The upcoming production of "Pippin" at Theatre Frisco isn't quite an ordinary version of the Broadway musical. Then again, what's more appropriate for a show described by the theater as a "young man's journey to be extraordinary" than this uniquely staged version directed by someone who's accomplished career in theater extraordinarily brought them back to the work that started it all?
"'Pippin' was my very first production – dinner theater production – in Indianapolis, Indiana when I was 19 years old," "Pippin" Director Linda Kay Leonard said.
"Pippin" is a musical about the title character's journey to find purpose and true happiness in life as told by a traveling performance group. In the first of many moments that intentionally break the fourth wall, the performance group introduces a new starring lead as Pippin, the son of King Charlemagne, before launching into the show. The show-within-a-show then follows Pippin's tale as he tries out different paths in life, whether that be as a solider, lover, monarch or something else entirely, to try to find meaning and happiness.
"It's all leading towards Pippin…finding his own place in the world," Leonard said of the musical opening July 28 at the Black Box Theater inside the Frisco Discovery Center.
Leonard played Catherine, Pippin's love interest, when she was first involved with the musical. Since then, she's choreographed "Pippin" twice as well as performed as Pippin's stepmother, Fastrada, during her 47-year career that's brought her success both on the stage and the screen. She's even had the opportunity to work with actor Ben Vereen and director Bob Fosse, both of whom won Tony Awards in 1973 for the original production of "Pippin" on Broadway.
Despite a career so closely entwined with the musical, Leonard's never found herself involved with "Pippin" quite like this, though.
"This is my first time directing and choreographing the piece," Leonard said of her dual role at Theatre Frisco.
This will also be Leonard's first time working with Theatre Frisco. Having known Theatre Frisco Chairman and CEO Howard Korn and retiring Artistic Director Neale Whitmore since moving to Texas around three decades ago, she described the "great collaborative process" she has experienced working with the theater for the first time.
"They have such a wonderful group of positive people who are so supportive of Theatre Frisco and of the community there, and I've had a great time," Leonard said.
In another twist for the director, Leonard's production of "Pippin" will also be based around the musical's 2013 Broadway revival rather than the original 70s material she started her career working with. She explained that her production will include elements from both versions of the work, however.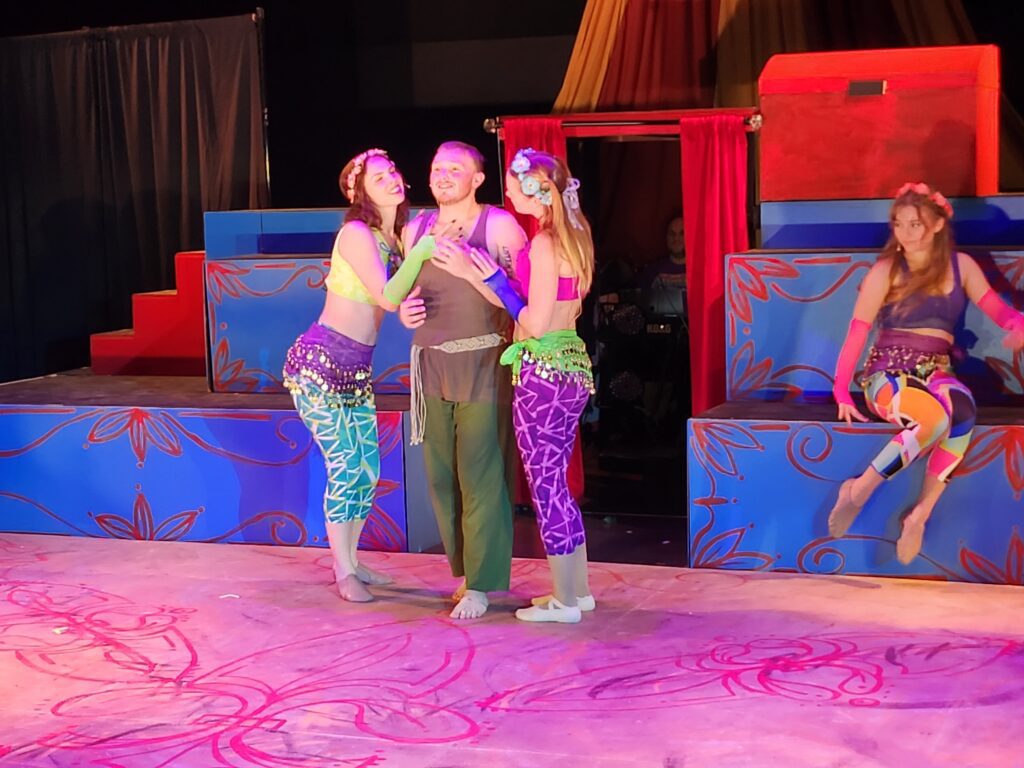 "I've kind of done a mix-up of the two," Leonard said, detailing how the revival version incorporates more circuslike choreography elements, among other changes such as casting a woman in the role of the Leading Player who helps guide Pippin on his journey. "I feel like both stories are pertinent."
Leonard views the musical's themes of striving for acceptance and seeking happiness in life through one's pursuits amid undertones of isolation and political injustice as universal messages that make "Pippin" a pertinent production for the times.
"I think, especially in today's world, we need to promote and find all the happiness and love that we can," Leonard said. "In my director's notes, I talk about that opportunity to share love and to let people know that love is the way to conquer all. I think that's hopefully the biggest takeaway from this piece is that we have to find the good in things, and yes, we have to face the truth and reality of, right now, our sometimes chaotic and destructive world."
Bringing that message and story to life on stage hasn't always been easy for Leonard either, especially in the unfamiliar setting. Leonard has had to tap into her experience and creativity to achieve the high-flying choreography that the revival demands and use the uniqueness of the Black Box Theater to her advantage.
"Because Theatre Frisco is in a public space in the (Frisco) Discovery Center, we're really not allowed to hang anything from their ceilings," Leonard said. "In the original, and so much more so in the revival version, they use flying. They use silks. They use trapeze work, swings, all kinds of things in the air. Well, we don't have that opportunity, so I've been trying to be creative with it."
Leonard detailed how she's used different levels of platforms to help add height to the stage while also coming up with inventive ways to showcase some of the magical elements within the story that audiences will have to see for themselves. She's also added a dance floor to the stage, an eight-piece live orchestra and brought in an additional lighting designer to help capture the artistry of "Pippin."
"It's been exciting to look at this space and say, 'Okay what can I do with this,' because I always look at things as an opportunity as opposed to a challenge," Leonard said.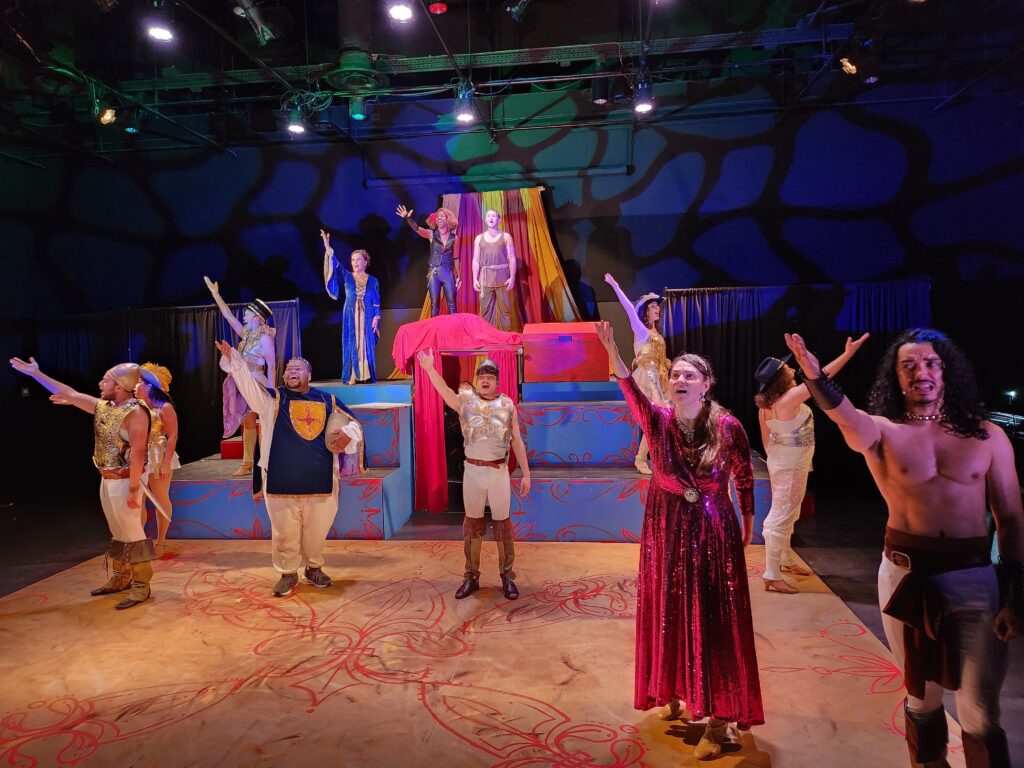 That ideology shines through as Leonard mentioned how "Pippin" Stage Manager Katie Dedman Radke praised the lighting as "the best lighting design we've ever had" for Theatre Frisco.
"We have amazing artists at every step of this production, from lighting design to our orchestra," Leonard said, adding how she's excited for people to see the theater "in a very different light" while also hopefully giving the actors more space to creatively express the story via their interaction with the orchestral score.
Overall, Leonard hopes the production comes together as a vehicle for the actors to be able to deliver that universal messaging she feels "Pippin" can relay to Theatre Frisco audiences.
"I'm hoping that the actors feel comfortable enough and confident enough to tell the story clearly to the audience and engage them and have them feel that it's okay to move through life and sometimes question it," Leonard said.
"Pippin" runs from July 28 through August 13 at the Black Box Theater inside the Frisco Discovery Center. For more information about Theatre Frisco, including how to purchase tickets for an upcoming show, visit https://www.theatrefrisco.com/.