The DFW Lego community is building, and Bricks & Minifigs in Plano is helping supply the pieces
How one local store is helping supply DFW Lego collectors with all the bricks they could want.
(Plano, Texas) – If you laid out all the Lego bricks sold in a year end to end, they would stretch around the world five times over according to National Geographic Kids.
While that may be quite a lot of Lego bricks, for those who shop at Bricks & Minifigs, it may seem like a good portion of them have wound up right here in Plano.
Bricks & Minifigs is a nationwide aftermarket Lego retail chain that buys, sells and trades Lego sets and pieces of all ages and sizes from franchises ranging from Marvel and DC to Indiana Jones and Star Wars.
The local Plano location is more than just a branch of a national chain though. It's a true family business operated by real Lego fanatics.
Jason and Andrea Klima opened their Bricks & Minifigs location in September 2015 along with their two children. Andrea Klima explained that it was her son's interest in the toys that sparked her passion for Lego and thus the store itself.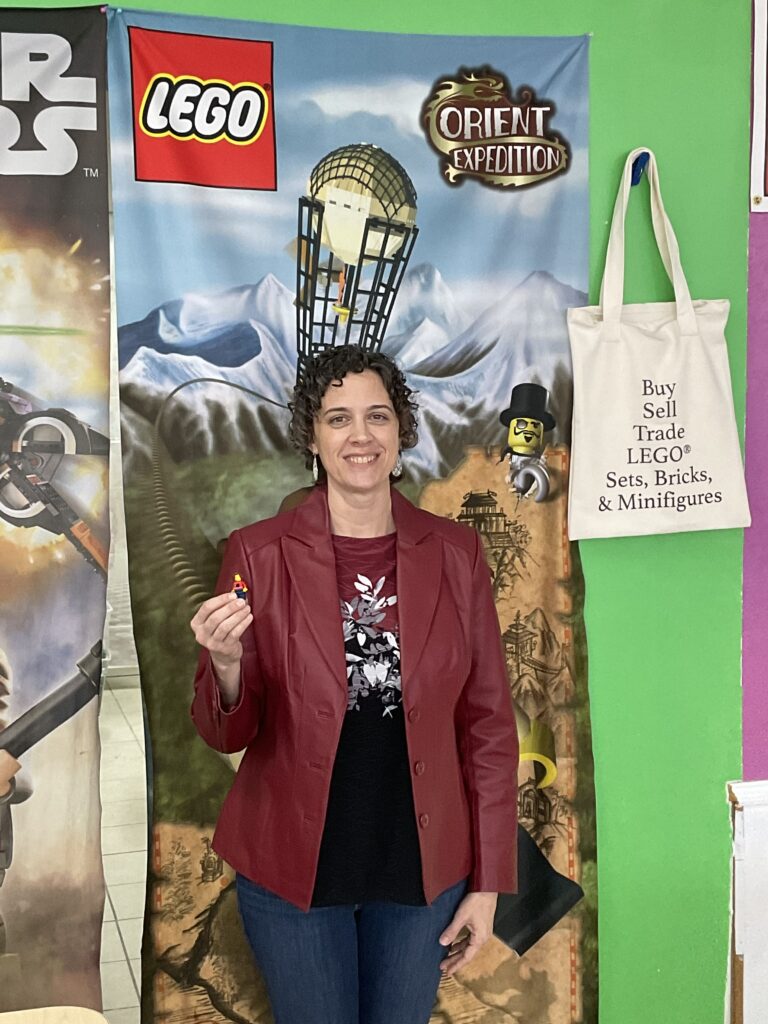 "So, he's 19 now, he got his first Lego set when he was six and then Ninjago (a popular franchise of Lego sets and cartoons) hit when he was seven and that was it," Klima said. "Then, I really got into it after The Lego Movie, I enjoyed The Lego Movie a lot and then that's what started it for me."
Klima's first personal set was thus the double decker couch from The Lego Movie, but her personal collection has only grown since then. She explained that she decided that her and her son needed to pick just one theme or franchise from Lego to personally collect when the store opened, considering both how much temptation there would be to collect everything and the logistical space such a collection would require.
"If I could have a basement, it would be nothing but Lego," Klima said.
She now keeps a collection of minifigures on display near her workspace at the store and a personal collection of Harry Potter Lego sets at her home.
Klima's far from the only adult Lego collector in the area too. In fact, she noted that the DFW area is home to quite a vibrant adult Lego collecting community.
"I'd say 70% are adults purchasing for themselves," Klima said of the store's typical customers. She explained that local community groups filled with adult Lego fanatics like the DFW Lego User Group (LUG) host regular monthly meetings at places like Stonebriar Mall in Frisco.
Klima's tapped into that community in part by hosting weekly Facebook livestreams every Monday, some of which also star her children who still work part time at the store, offering sales and discounts for items from the store.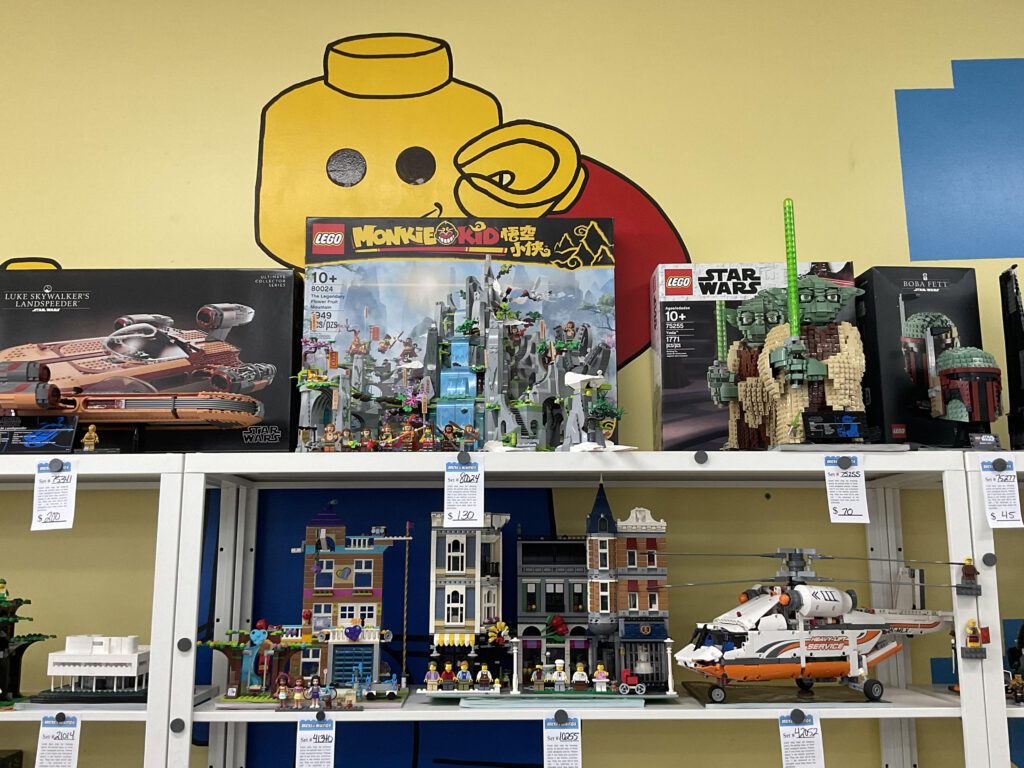 "It started as a Cyber Monday item in 2019 where we did an all-day event," Klima said. "It was highly successful, and a bit overwhelming, so we decided to make it just like an hour-long event every Monday night where we just put out things for sale that are in the store."
Klima said the weekly livestreams include sealed sets, minifigures and more with the ability to claim marked down prices between 10 and 50% off in the comments section. Those who claim the items then have until the end of the week to purchase them with the streams regularly garnering a couple hundred comments or more.
Most of the store's inventory comes from that same Lego buying public as well. Lego sets have to be "retired" or no longer sold on the company's website for Bricks & Minifigs to buy them. They also have to come in clean and pre-built, an obviously necessary requirement when dealing with sets with hundreds or more pieces.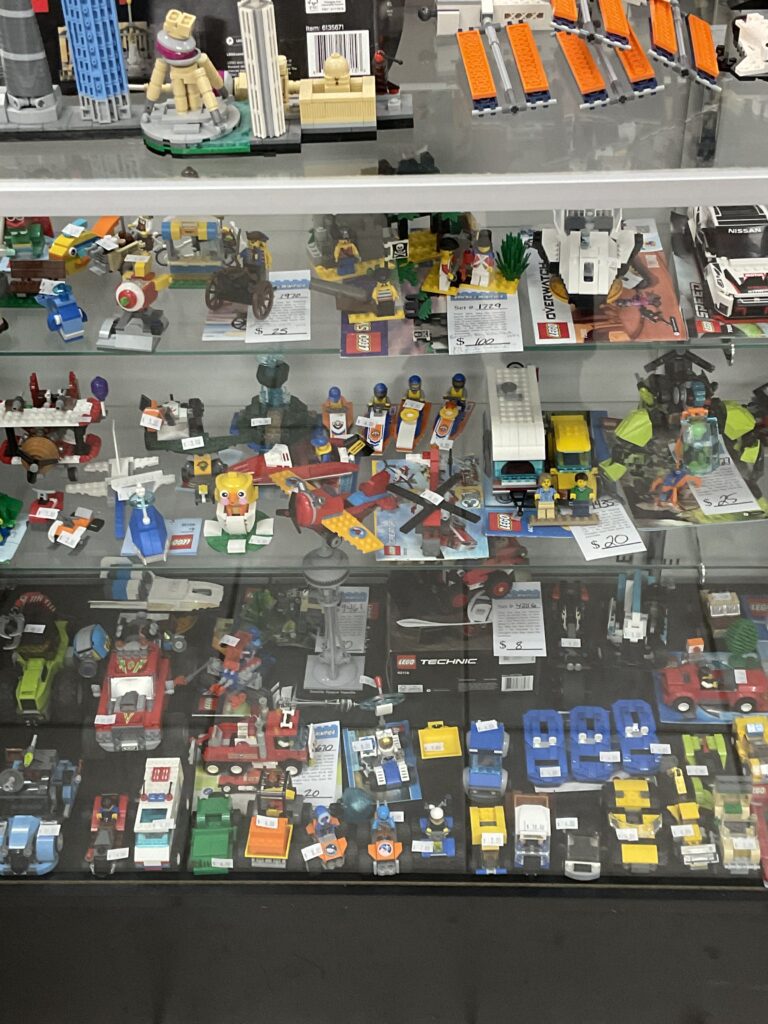 "If you wouldn't purchase it from me, I'm not going to purchase it from you," Klima said of the store's policy.
For those who may be missing pieces from their sets though, Klima's store does provide a rather unique opportunity to fill in any gaps, literal or figurative, in a Lego build.
There's a veritable sea of loose Lego bricks of all shapes and sizes in large rows at Bricks & Minifigs. Klima explained that customers come in and dig through the rows to find any pieces they may be missing from their sets or hard-to-find bricks for design ideas they have of their own.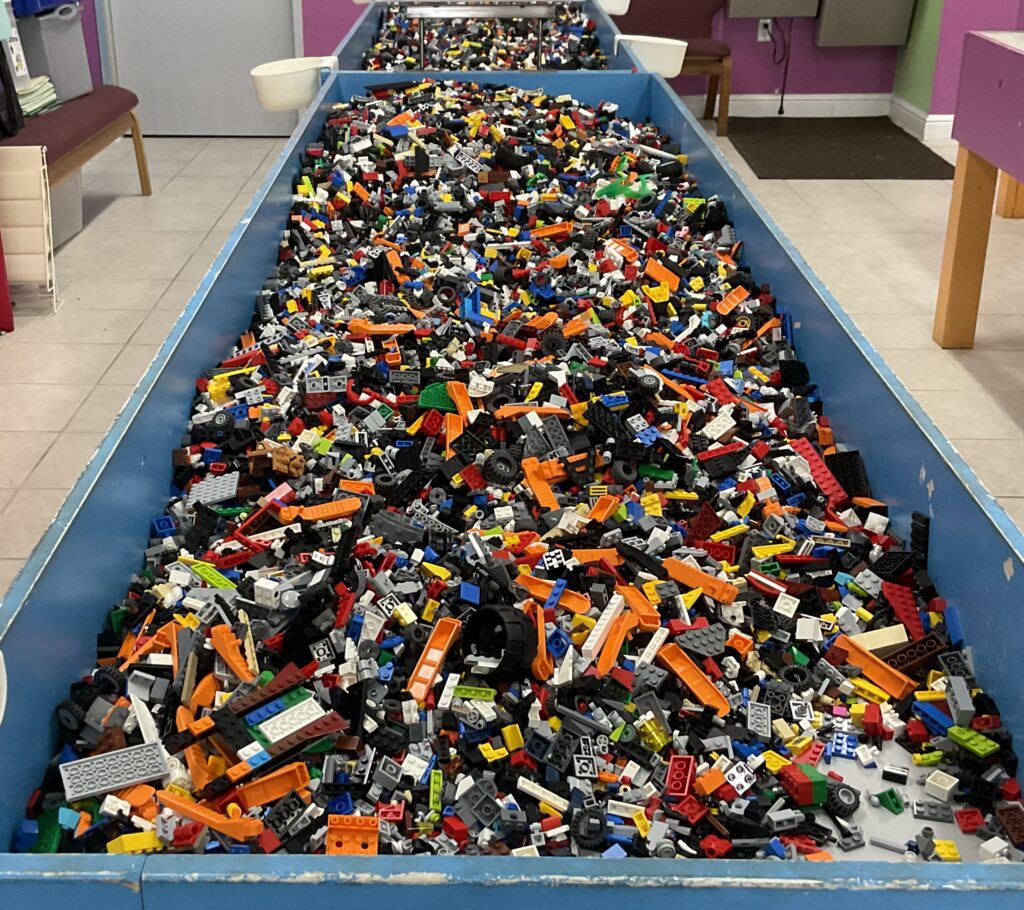 In other words, while Bricks & Minifigs may not have enough Lego pieces to stretch around the world, Klima's store does have more than enough bricks and love for Lego collecting to help continue to build up the local North Texas Lego community.