Denton Zine & Art Party celebrates its unique, DIY approach to art at Zine Fest 2023 on September 16
An inside look at Denton Zine & Art Party, the event series bringing a DIY attitude to art that matches its unique and creative subject matter.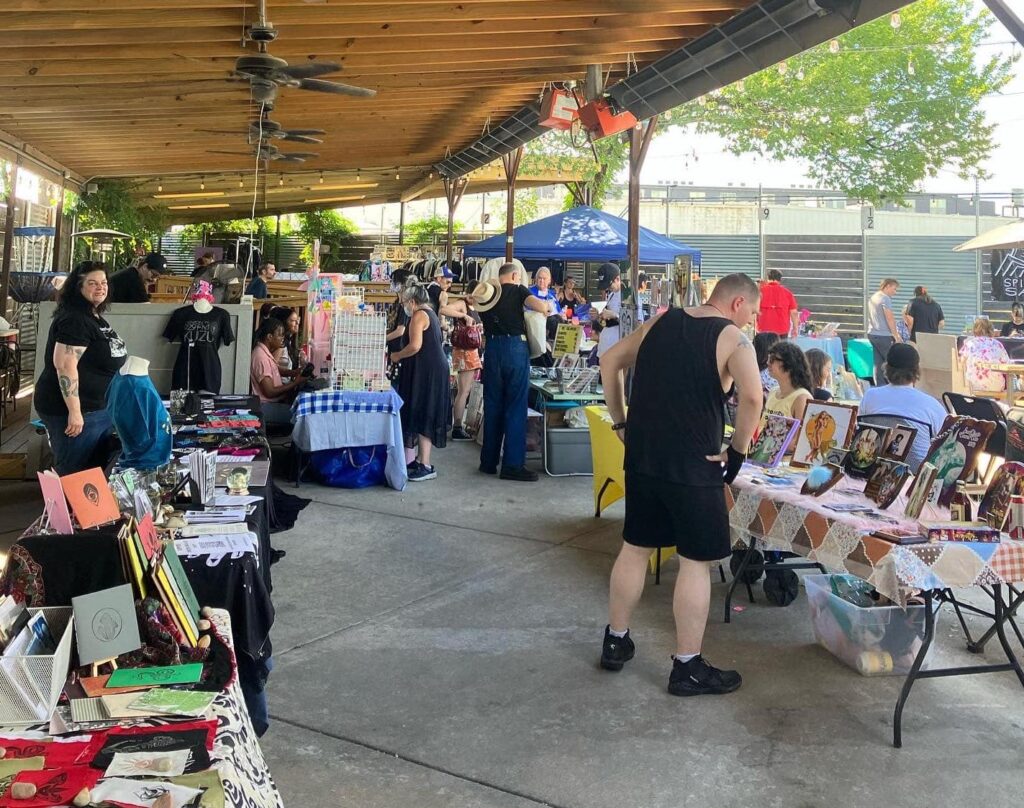 The Denton community is finding the art behind what's fit to print in today's digital world thanks to Denton Zine & Art Party. The event series highlights a DIY approach to art that's been capturing interest around the city by spotlighting a uniquely expressive medium, zines.
Zines are typically self-published, handmade mini magazines created in small batches, according to Denton Zine & Art Party Co-Founder and Organizer Rachel Weaver. It's a medium that lends itself to unbridled creativity, with zines providing information on a diverse selection of topics ranging from music and sports to nature, politics and photography that's rivaled only by an equally diverse range of construction methods.
Weaver explained that she has a zine that starts at the size of a quarter and folds out to a readable size along with a 20-by-10-inch zine. She even has a zine that opens into a nearly three-dimensional shape to convey its information.
"It really ranges (depending on) whatever the artist, author or creator wanted to do," Weaver said of the different styles and sizes of zines.
North Texans will have a chance to see the creativity of local zine makers firsthand at Denton Zine & Art Party's Zine Fest 2023 on September 16. The free event, hosted from 3:00 p.m. to 7:00 p.m. at Rubber Gloves Rehearsal Studio, will feature a variety of zine creators, visual artists, craftspeople and vendors at booths around the fest. Attendees will have the opportunity to shop through the booths while listening to DJs from Denton's 92.9 FM KUZU and even potentially trying their hand at creating their own zines at the fest's art station.
Zine Fest 2023 is just the latest event focused on the medium since Weaver started Denton Zine & Art Party back in 2017. After attending her first zine festival in Denton and asking to volunteer at their next event, Weaver explained that she learned the festival organizers were moving from Denton and no longer planning to produce the show. As a zine creator herself, having started with a women in cycling zine before eventually expanding into a focus on nature in line with her extensive environmental work, she decided to pick up the reins for a Denton zine event herself, albeit with a new name to avoid confusion.
The result was Denton Art & Zine Party, which Weaver said focuses on zines while recognizing and showcasing the other forms of art and music in the Denton community that capture the same kind of DIY spirit.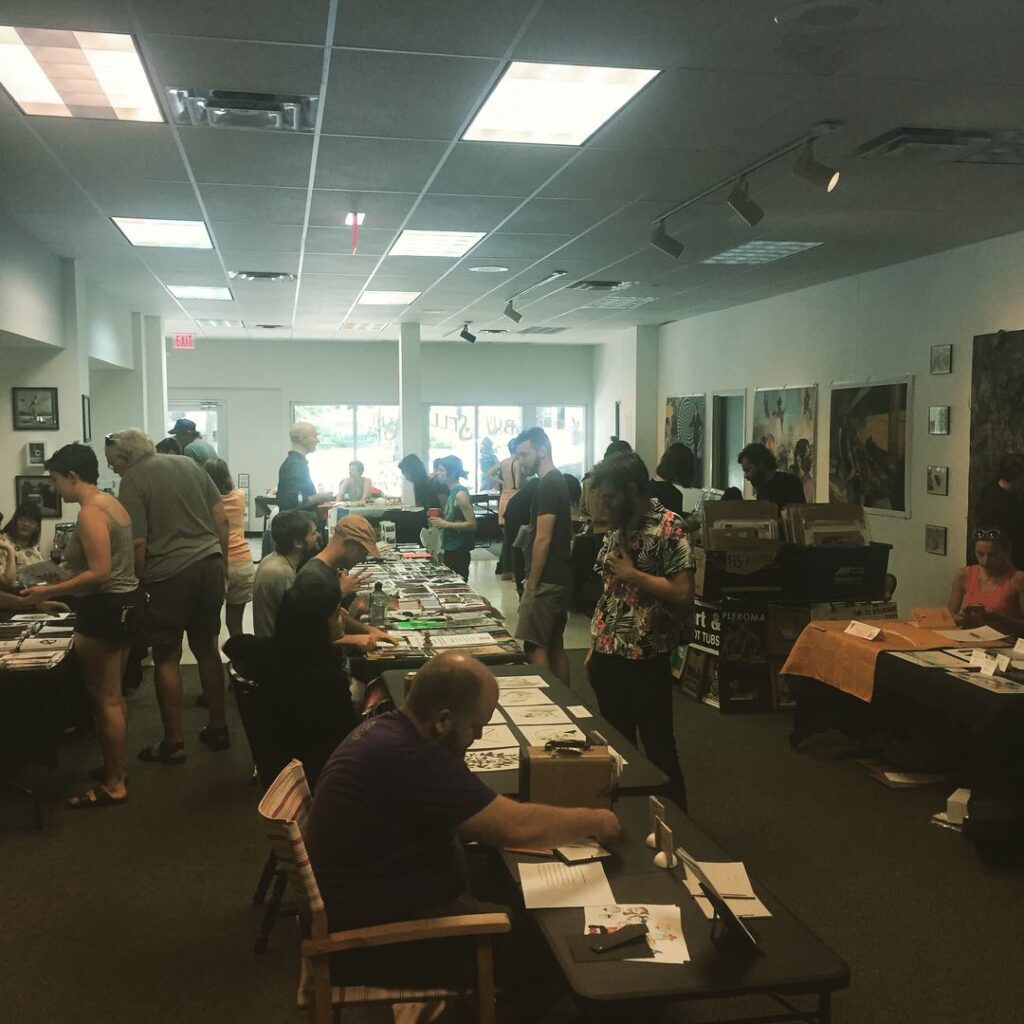 "What's panned out in different years has been interesting because it's all just kind of grown from different partners in the community either reaching out to us that want to get involved and try something out or, we pitch an idea and they're open for us to try something weird in their space," Weaver said.
That wide-ranging approach has led Denton Zine & Art Party to host unique shows like an interactive art exhibition at Voertman's Gallery as well as events at Dan's Silverleaf and Harvest House before settling in at what Weaver calls "the biggest space that really works for our customer base and our community" at Rubber Gloves Rehearsal Studio.
It's also led to the creation of a public zine library at the Greater Denton Arts Council. The space allows guests to read zines pulled from Weaver's personal collection and has also become a venue for Denton Zine & Art Party events.
"I'd rather it be shared with people in the community than sitting in a box in my house," Weaver said of the library, which includes zines she's bought and traded for over the years in addition to submissions she's received from past Zine Fests. "It's a nice growing library that I think works well with the arts council whenever we can kind of connect people into that space."
No matter the venue or the event, Weaver sees zines as a "fun and approachable art form" that will continue to cultivate interest and support, something she's already felt from the local Denton community as she continues her work on Denton Zine & Art Party events.
"I just hope to kind of continue building up that support and just helping spread the joy of zines," Weaver said.
Denton Zine & Art Party's Zine Fest 2023 runs from 3:00 p.m. to 7:00 p.m. at Rubber Gloves Rehearsal Studio in Denton. For more information about Zine Fest and Denton Zine & Art Party, visit https://www.dentonzines.com/.
This interview was edited for clarity.