The British Emporium in Grapevine prepares for a pair of celebratory coronation events
The store's prepping to host an early morning coronation watch party on May 6 and the Crowns, Corgis, Cycles, and Car Show on April 30.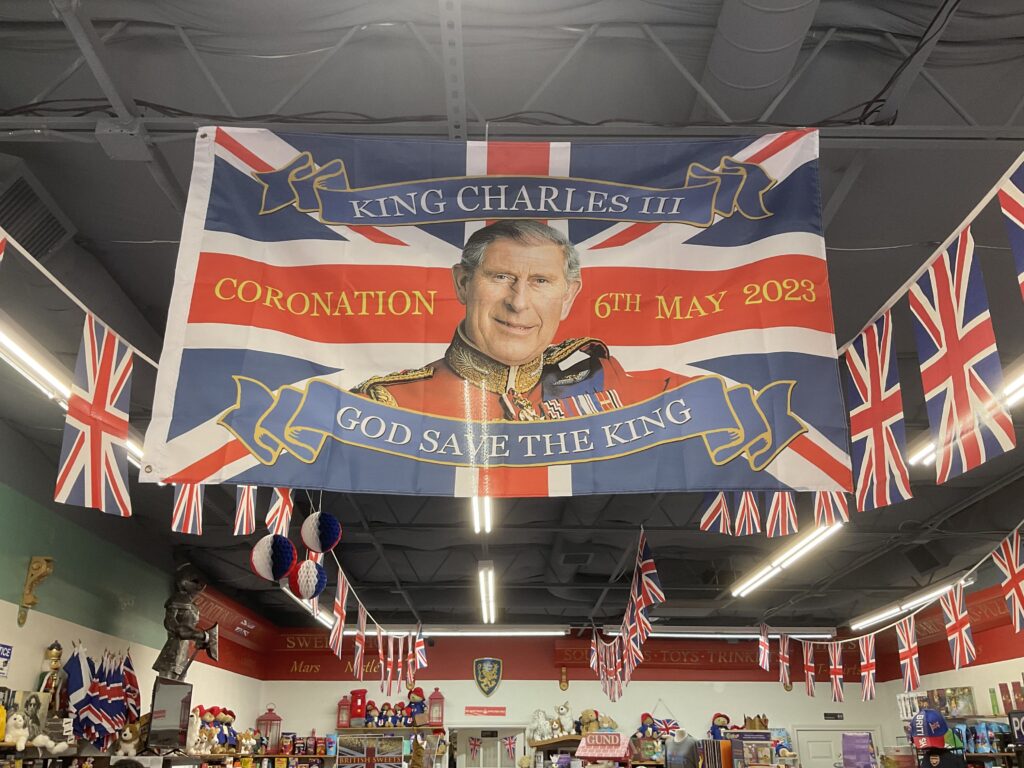 On May 6, a celebration the likes of which the world hasn't seen in nearly 70 years returns. That Saturday, audiences all around the globe, including right here in North Texas, will tune in for just the second fully televised British coronation in history with the crowning of King Charles III.
Helping add to the excitement of the event is The British Emporium, a one-stop shop in Grapevine for all things distinctly British, from hot tea and biscuits to Doctor Who and Beatles memorabilia. The store is hosting a pair of coronation events across the coming weekends to celebrate the historic occasion.
"I've had a lot of phone calls asking what we're going to do to celebrate the event, so it's been very nice to talk to people and tell them we are having a watching party just like we did for the two weddings that we covered," British Emporium owner Sheela Bailey said. "People get so excited. They come and dress up, and they want to be with other British people, Anglophiles and fellow royal fans."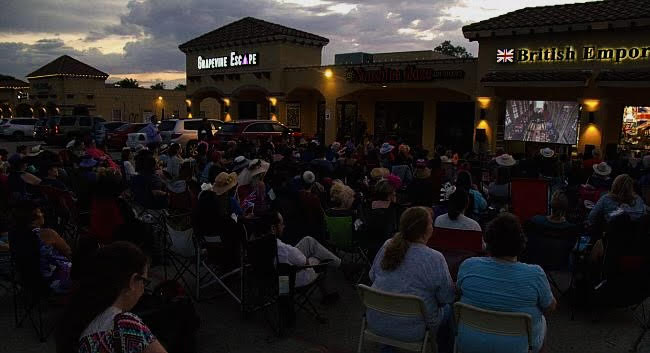 The watch party begins bright and early at 4:00 a.m. on the morning of the coronation in the store's parking lot, a space which the British Emporium frequently transforms for a number of popular UK-inspired events. The store, much like the events it hosts, offers a bit of a bastion for the DFW British community.
"It's time likes this where there's a huge celebration going on in Great Britain that expats always miss being home," Bailey said, explaining that the UK community flies under-the-radar here in DFW. "We do our best to provide the comfort food, everything they need to celebrate and indeed a place to celebrate with other fellow Brits."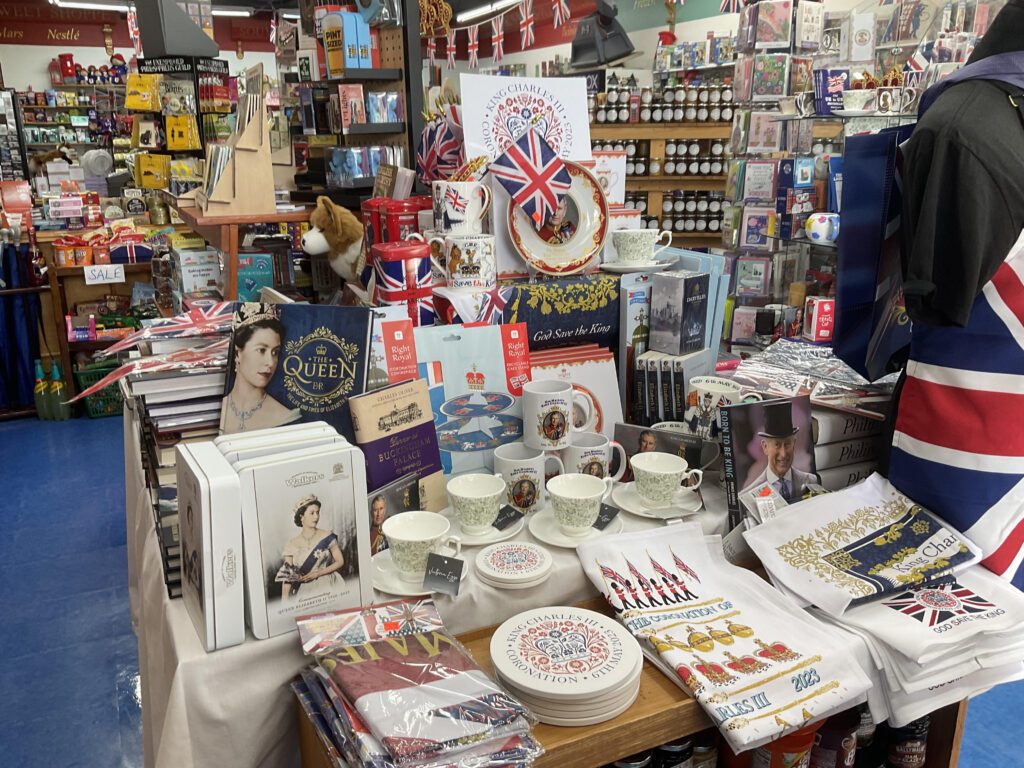 As such, Bailey stocked the British Emporium shelves with not only its typical selection of popular English grocery goods, but also celebratory items like commemorative mugs, plates, postcards and party supplies. Bailey noted that "bunting," strings of miniature flags which party hosts can hang through the air, has also sold particularly well recently.
"It's all been popular, as well as the British food because people want to celebrate with a traditional feast fit for a king," Bailey said.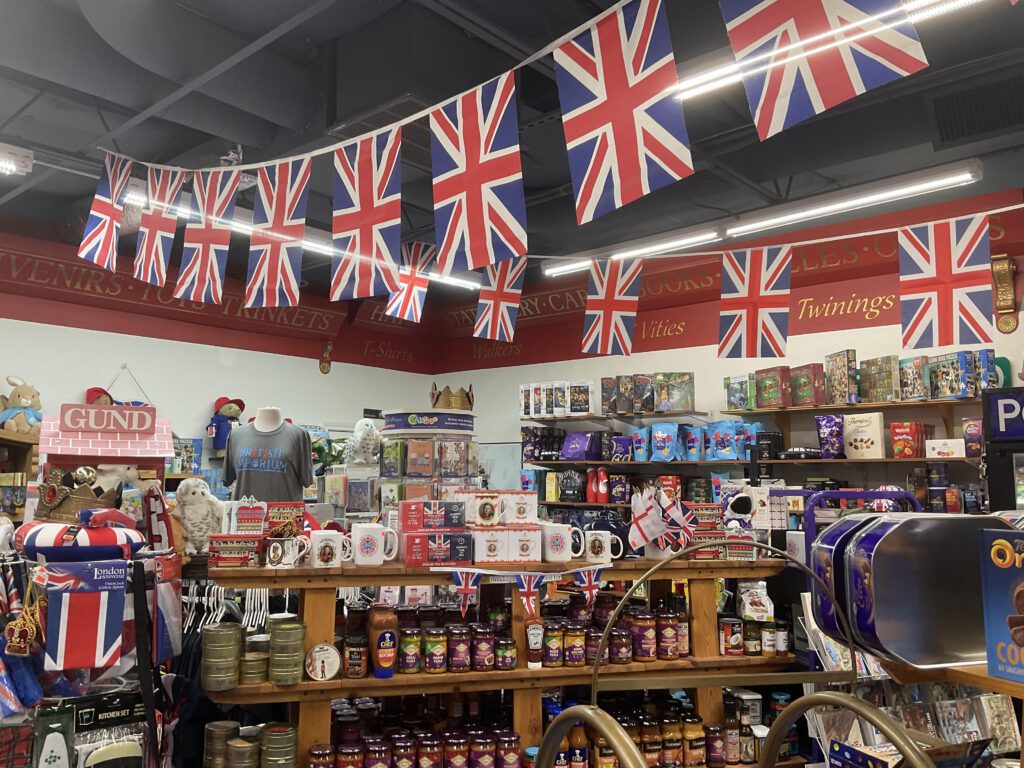 Prior to the coronation celebration however, the British Emporium is also hosting the Crowns, Corgis, Cycles, and Car Show from 11:00 a.m. to 3:00 p.m. on April 30. The show combines a parade celebrating the longtime pets of Queen Elizabeth II with a showcase of iconic British cars and motorcycles.
"We have a great tradition of having British car shows out here, and all the classic car clubs are here: Jaguars, Rolls Royce, Bentley, Triumph and MG," Bailey said. "We'll have a wonderful sharing of motorbikes too. The Norton Club will be here. They always put on a wonderful show of antique bikes as well. There's really something for everyone."
Bailey added that area corgi clubs would also be in attendance for the 2:00 p.m. corgi parade. In keeping with the British Emporium's encouragement of costumes at its events, the parade will award special prizes for the best-dressed corgi and best-dressed corgi/owner duo.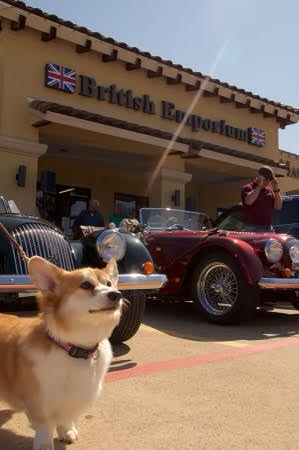 "When people look at the corgi, it just reminds them of royalty," Bailey said. "They're just wonderful animals. It's amazing how many people bring their corgis to our outdoor events."
Admission to the events is free, with the British Emporium encouraging attendees to bring a canned food donation to local food pantry GRACE Grapevine in line with the king's encouragement of UK residents to assist local charities on the public holiday following the coronation.
"We're really doing everything in the spirit of what the king would want us to do, even though we're in Texas," Bailey said.
Overall, it's the proud, distinctly British spirit of the British Emporium that's undeniably helped it become such a long-running success in Grapevine.
"We just love being like the most British spot in the metroplex," Bailey said.
The British Emporium is located at 140 N. Main Street, Grapevine, TX 76051. The store's Crowns, Corgis, Cycles, and Car Show runs from 11:00 a.m. to 3:00 p.m. on April 30, while the coronation watch party runs from 4:00 a.m. to 7:00 a.m. on May 6. Visit https://www.british-emporium.com/ to find out more about the store, and check out our past feature on the British Emporium here.