The bright and colorful worlds of comic books and lucha libre collide at Texas Latino Comic Con
On August 5, the seventh annual Texas Latino Comic Con heads to the Latino Cultural Center in Dallas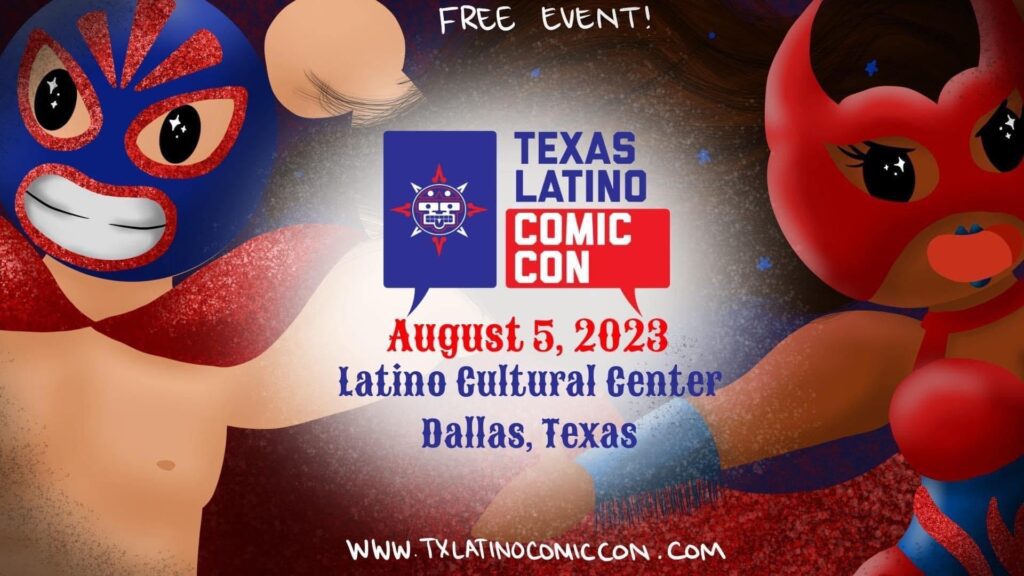 There's going to be larger-than-life characters coming together in a titanic clash of good versus evil in Dallas at Texas Latino Comic Con on August 5, and they're not just confined to the page.
The free-to-attend comic convention is combining the heroics of superheroes with the bombastic real-life excitement of lucha libre this year for its seventh annual event, running from 11:00 a.m. to 6:00 p.m. at the Latino Cultural Center in Dallas.
"I was born and raised in Eagle Pass, Texas, and so the really cool thing about living in a border town is that you have the privilege of digesting and consuming media from Mexico as well," Texas Latino Comic Con creator Hector Rodriguez III said of how his passion for the theatrical sport arose. He explained that his grandma lived in Mexico, so he would attend lucha libre events when visiting her. "I have a lot of fond memories of watching live (wrestling) events in Mexico."
Rodriguez is likely hoping he picked up a few pointers along with those memories when it comes to this weekend's comic convention. Not only will Rodriguez serve as the convention's organizer, working to help promote the great artistic work done by Latino comic creators across the state, but he will also face off against his rival, Aski "The Mayan Warrior," in a debut match a year in the making.
The convention will feature a trio of wrestling matches hosted by local promotion Mundo Mascaras, along with a full slate of comic creators, artists and convention activities. Daytime Emmy Award-winning artist and animator Rafael Navarro and author Henry Barajas, who's created stories for both DC and Marvel, are some of the headline talents at this year's convention, which will also feature attractions throughout the day like an artist alley and cosplay contest.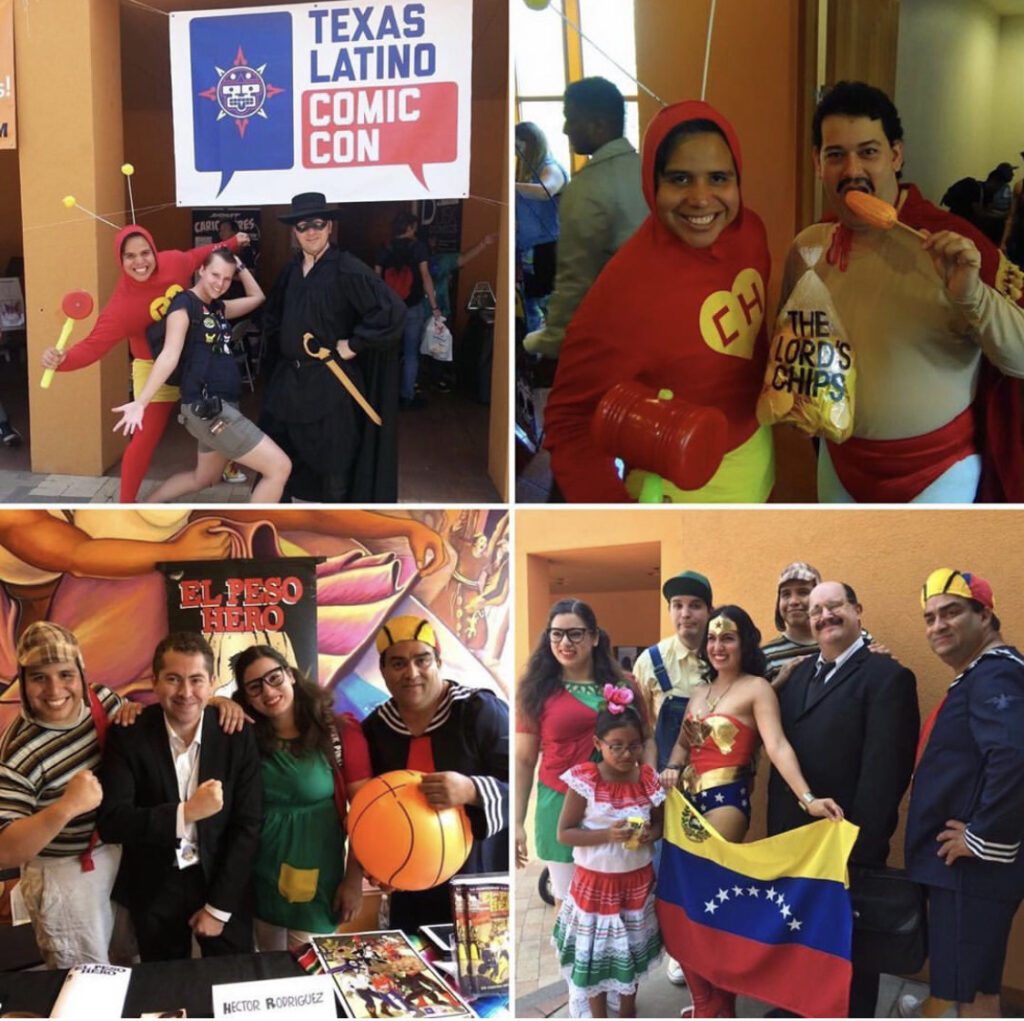 The entire convention will then culminate in the match between Rodriguez and Aski, just before closing ceremonies.
Aski is a Dallas area competitor who stars in his own comic by writer Roberto Mercado. The masked luchador interrupted the cosplay contest at last year's Texas Latino Comic Con to call out Rodriguez, kicking off a yearlong feud set to conclude in the ring on Saturday for the convention's newly created championship title belt.
"Well, I could easily give the belt to myself, but I figure that – just for fairness – it's on the line for the main event," Rodriguez said.
The match puts Rodriguez in a unique role, one that goes against his real-life background as an educator, creator and advocate for the arts in the Hispanic community.
In addition to founding Texas Latino Comic Con with the help of independent comic creator David Doub and artist Eliamaria Crawford back in 2017, Rodriguez is also a local grade school educator as well as a comic creator himself. His character, El Peso Hero, has made headlines around the country in stories fighting corruption and cartel violence while protecting immigrants and confronting some of the most hot-button issues of our time.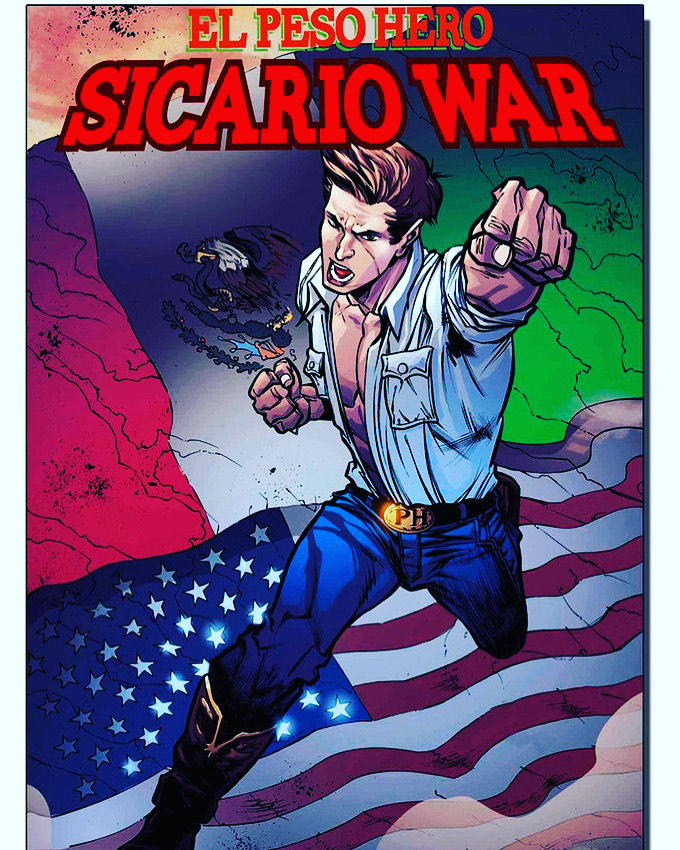 "It's a complex series that has garnered a lot of praise, a lot of attention, especially talking about the issues of immigration as well as border security and so on," Rodriguez said.
Rodriguez also works as the director of development at Masked Republic, a company that promotes the growth of lucha libre and helps luchadores manage and develop their intellectual properties. In addition, he also serves as the editor-in-chief of the Latin imprint of Scout Comics, Chispa Comics.
"It's kind of a balancing act making sure that…my time is really put together," Rodriguez said when discussing finding time to work on the next issue of El Peso Hero. "Family comes first, and my students come first, and then the arts community follow (that), of course."
That doesn't quite sound like the mindset of a ruthless lucha libre competitor, but audiences might be in for a bit of surprise if they think Rodriguez's in-ring character is going to match his background outside the squared circle.
"I think that guy is more humble," Rodriguez said of his superhero, El Peso Hero, when talking about his in-ring persona.
Make no mistake, Rodriguez is looking to portray someone with far less-than-heroic virtues when he steps up to challenge Aski. He told Aski "good luck" if he planned on trying any high-flying luchador tactics against his self-described grappling-based style.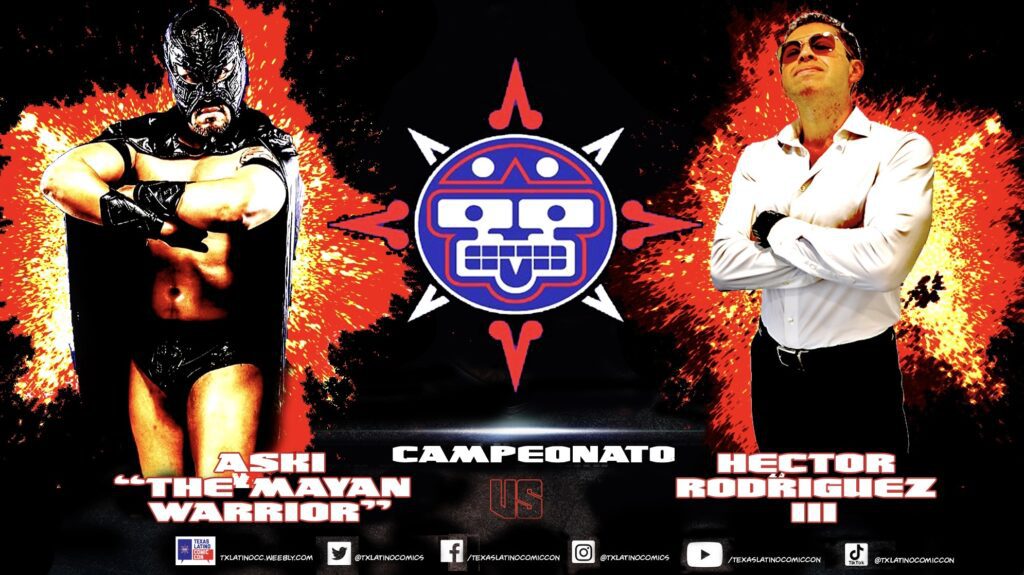 "I've been kind of lean bulking it too, so I mean, good luck with that," Rodriguez said, addressing his opponent. "You know, I don't think he's been working out."
The match, and all the theatrics and bold characters that come with it, should make for an entertaining end to an exciting event.
Back in his role as the creator of the convention, Rodriguez clearly has a passion and forward minded outlook for promoting Latino comic creators and bringing their unique stories to light. He hopes this event will help bring together the local Latino community and promote original artwork and the independent artists that create it.
"It's a way to uplift communities, especially during these weird times," Rodriguez said of Texas Latino Comic Con. "There's a lot of divisiveness, a lot of hate, and it's something that is positive. Art brings us all together."
Texas Latino Comic Con runs from 11:00 a.m. to 6:00 p.m. at the Latino Cultural Center in Dallas on August 5. For more information about the convention, visit https://txlatinocc.weebly.com/.