MainStage Irving-Las Colinas' upcoming production starring Raven Lawes will help teach you to tame your tigers
"Tigers Be Still" runs from August 11 through August 26 at MainStage 222 in Irving.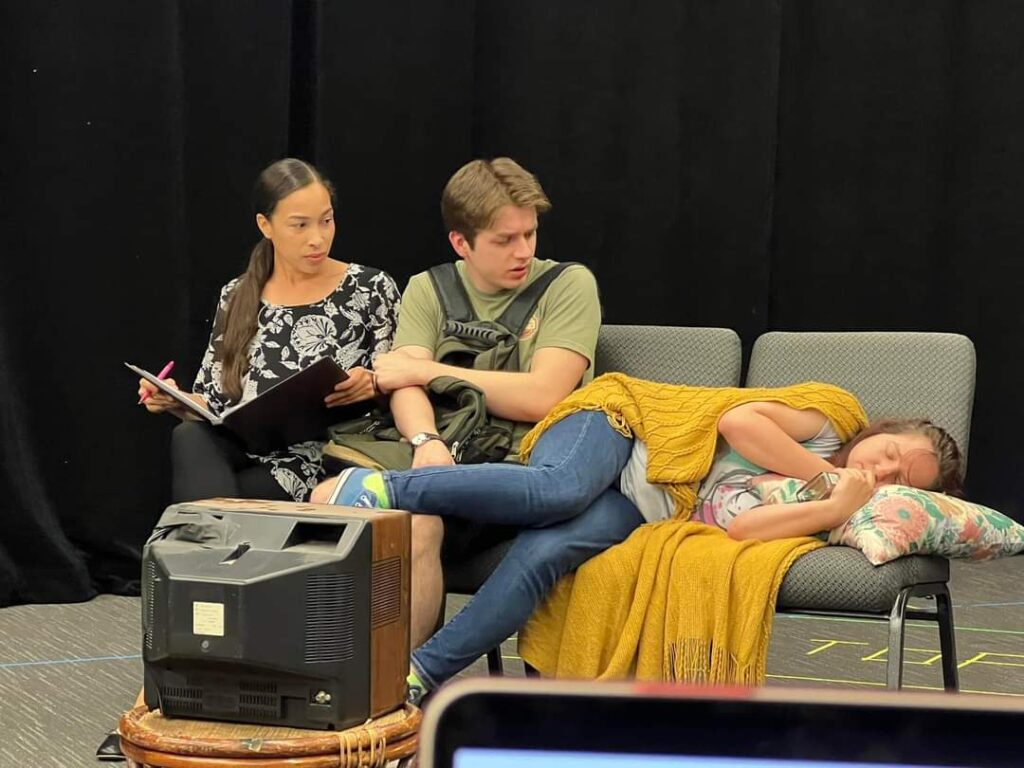 When Raven Lawes first saw the audition notice for MainStage Irving-Las Colinas' upcoming production of "Tigers Be Still," she didn't think she could find time for the play. As a high school theater teacher, director and stage and screen actor, it's easy to see why. Sometimes, though, the world has a way of making it clear when something is meant to be.
"Three separate people at separate times all went out of their way to suggest that I do this (play), which almost never happens," Lawes said, adding that while directors will reach out to her about potential roles, different people had reached out to her about this particular production.
That was enough to convince Lawes to dive into "Tigers Be Still" and a starring performance as the play's lead, Sherry Wickman, that she's found herself uniquely in tune with.
"Tigers Be Still" is a comedy by Kim Rosenstock that follows Sherry, a recent master's degree graduate who's struggling to find a job as an art therapist out of school. The process has brought her to her lowest, but she discovers a new sense of hope when a surprising job offer comes her way. The only problem is all the chaos revolving around her.
As the theater's description of the play notes, if only Sherry's, "mother would come downstairs, her sister would stop watching 'Top Gun' from the couch, her first patient would do even one assignment, her new boss would leave his rifle at home, and someone would catch the actual tiger that escaped from the local zoo, everything would be just perfect!"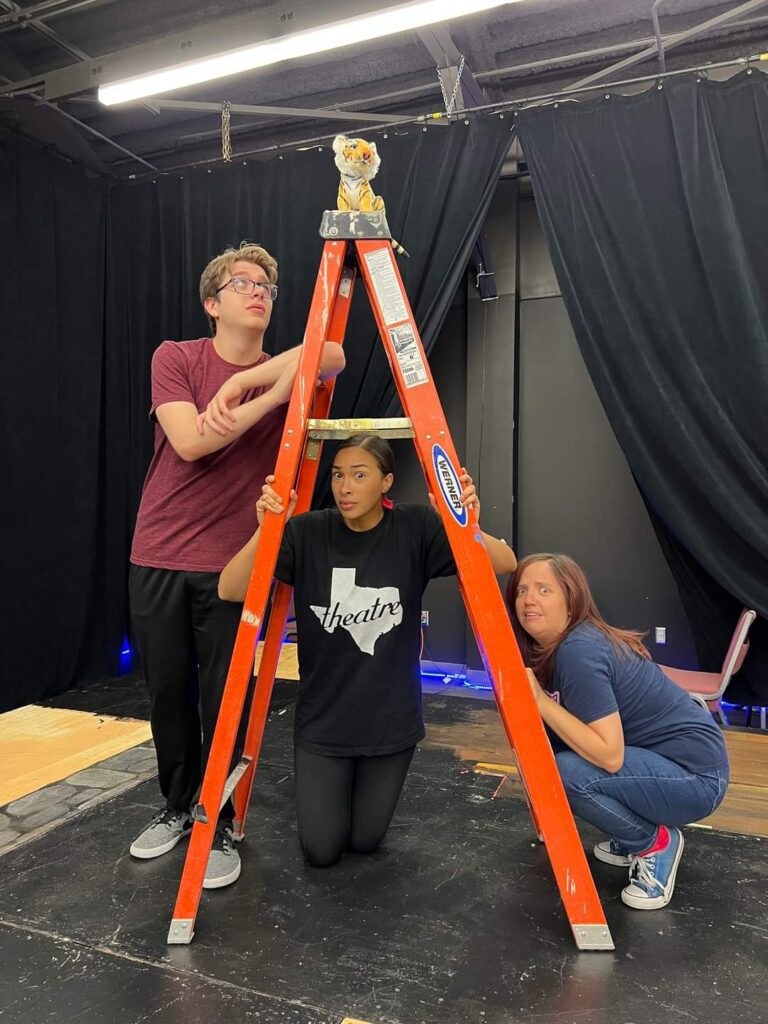 "Sherry kind of centers around a lot of the play, but really, it's about those relationships with each person," Lawes said. "At the beginning of the play, she's found her little piece of hope…and she's really the person that's trying to help everybody else on their journey."
Lawes described her character as "bubbly" and "optimistic," describing Sherry as the type of person to see the glass as half-full rather than half-empty.
She explained that when reading through a script for the first time, she looks for those kinds of personality traits in her characters. Lawes, who more often finds herself in dramatic roles rather than comedic ones, delves into what she feels the character is looking to say as an individual and how that may be similar or different from her own perspective in life in order to help guide her performance.
When it comes to MainStage Irving-Las Colinas' "Tigers Be Still" and her role as Sherry, that process led Lawes to discover that this performance may be more personal for her than she would have imagined.
"I have a lot of similarities to Sherry. I would almost say she's very, very similar to me in a lot of ways," Lawes said with a laugh. "So, it's been an interesting process because I think a lot of times as an actor, you feel like you have to do a lot…but really I feel like I'm just revealing different parts of my own self."
In playing a character more reflective of herself, Lawes has also taken a more realistic approach to the play's tone.
While "Tigers Be Still" is a comedy, it touches on deeply personal subjects like depression and mental health challenges, with the "tigers" in the play's title serving as an analogy for the personal struggles people face – as well as a reference to the play's escaped zoo animal.
Lawes said she doesn't overemphasize any one tone or theme of the play in her performance, instead viewing the story through the lens of how a real person would deal with their own struggles or "tigers" in order to continue on with their life.
She described how she found inspiration for her performance from Rosenstock's efforts to limit the number of moments that dive too deep into the darkness of the characters' mental health challenges in the play, instead focusing more on the search to find their personal joy.
"I love that because it's focusing more on choosing something else for yourself," Lawes said.
That message has turned into something of a mantra for the MainStage Irving-Las Colinas cast as they've worked on the play, according to Lawes.
"Something we always talk about in rehearsal is we think we're gonna make t-shirts and put 'Choose Life' on there," Lawes said, explaining that she views the play as a story about finding oneself again and choosing life in the process, rather than letting the tigers in life intimidate or take control.
She hopes that audiences will see the vulnerability present in the MainStage Irving-Las Colinas production and find that it helps them handle whatever it is they may be experiencing in life.
"I hope (audiences) leave thinking like Sherry where the glass is half-full and there's always hope and there's always our little mantra, 'Choose Life.' You have that control. You have the power to command your tigers to be still and to keep moving forward," Lawes said.
The MainStage Irving-Las Colinas production "Tigers Be Still" runs from August 11-26 at MainStage 222 in Irving. For more information, including how to purchase tickets, visit https://mainstageirving.com/.