Bouncing through the decades at the 2023 Texas Pinball Festival in Frisco
The Collin-Denton Spotlighter was live on the floor of the 2023 Texas Pinball Festival in Frisco.
Walking through the floor of the Texas Pinball Festival, it was hard not to lose yourself in the cacophony of sounds. The clicking of flippers, bouncing of bumpers and dinging of score clickers practically became an experience in itself.
There was a feeling of intense concentration in the air though, dozens upon dozens of eyes honed on silver balls bouncing past brightly colored images of pop culture icons ranging from Darth Vader and Captain Kirk to Dale Earnhardt Jr. and The Harlem Globetrotters. It was transfixing in a way, almost like pinball itself, making it hard to decide where to even begin as a casual player.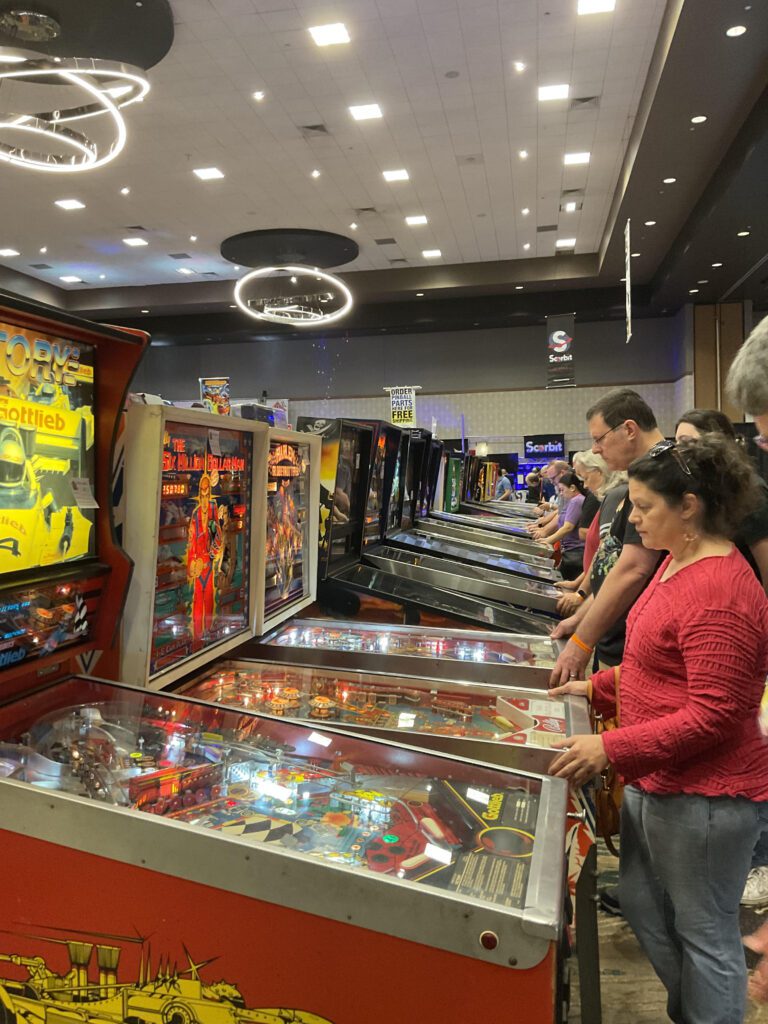 Luckily, that made up perhaps the best part of the annual Texas Pinball Festival. Amid all the sounds, flashing lights and focused stares, it felt like there was a little something for everyone. The easiest course of action was to simply let your curiosity run wild and try it all.
From "Last Action Hero" and "Apollo 13" to Monopoly and the WWF Royal Rumble, bouncing between the different cabinets lets you engage with just about any show, movie, band or sport that's ever caught your interest in a way you might never have before. There was a sense of wonder in trying to see what inside reference or attention-grabbing special event you could trigger from your favorite machines.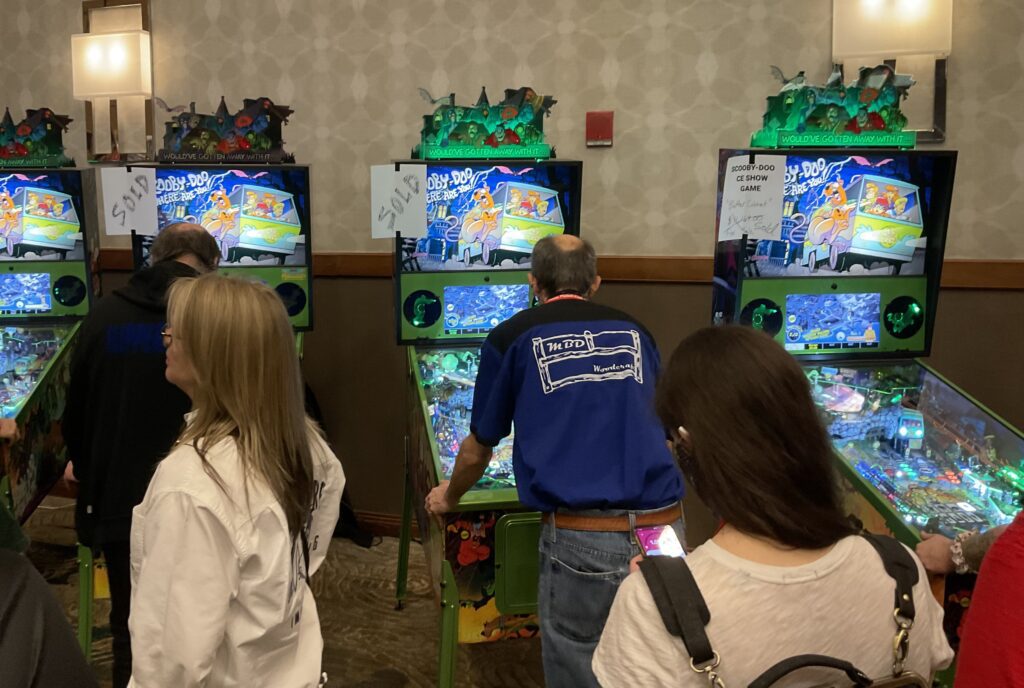 Naturally, between all that exploring, it wasn't long before the pull of the pinball industry's big manufacturers felt irresistible. Their massive areas dedicated to the hottest new machines, with cabinets dedicated to the likes of the Foo Fighters, Scooby-Doo and Queen, attracted lines of pinballers eagerly awaiting their chance to play the silver ball.
Those new pinball machines seemed to stand as a testament to how far both the game and the Texas Pinball Festival have come in recent years. Festival organizer Paul McKinney recalled in a recent Collin-Denton Spotlighter story how Jack Guarnieri, the founder and CEO of Jersey Jack Pinball, began collecting initial investments for his "Wizard of Oz" machine many years ago at the festival. A decade after that game's release, which McKinney said "changed the industry," Jersey Jack Pinball helmed one of those massive, buzzworthy displays at the 2023 festival with its new machine in honor of the 50th anniversary of "The Godfather."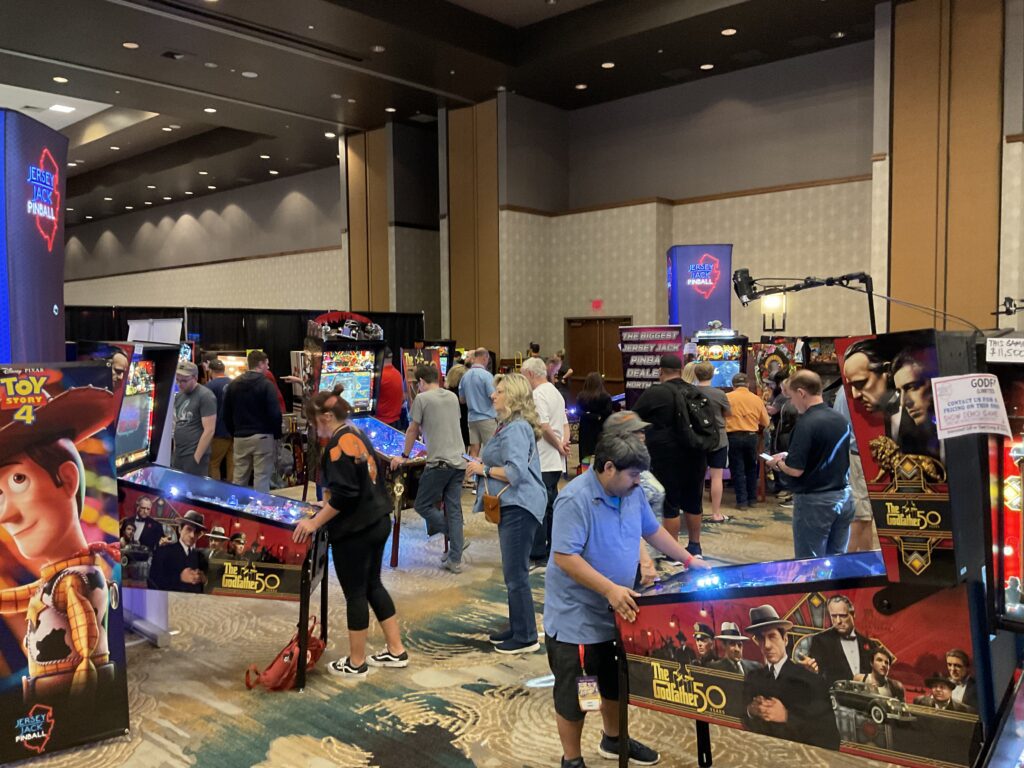 The game was the culmination of over 4 years of work, according to company Senior Software Engineer Bill Grupp. He explained that years of work went into obtaining the licensing alone, not to mention all the time and effort that went into the actual game design and software development.
The anticipation in seeing the game, and "The Godfather" as a whole, come to life at your fingertips felt palpable among the crowd around the machines. Combined with the number of machines Grupp noted the company sold at the festival, all that work seemed to have paid off in full.
While the latest and greatest in pinball design certainly took center stage, some further exploration at the festival led to a distinctly different experience at the History of Pinball display. There, attendees could play the most cutting-edge designs from the 1930s, a rare and hard-to-find experience that brought its own kind of excitement.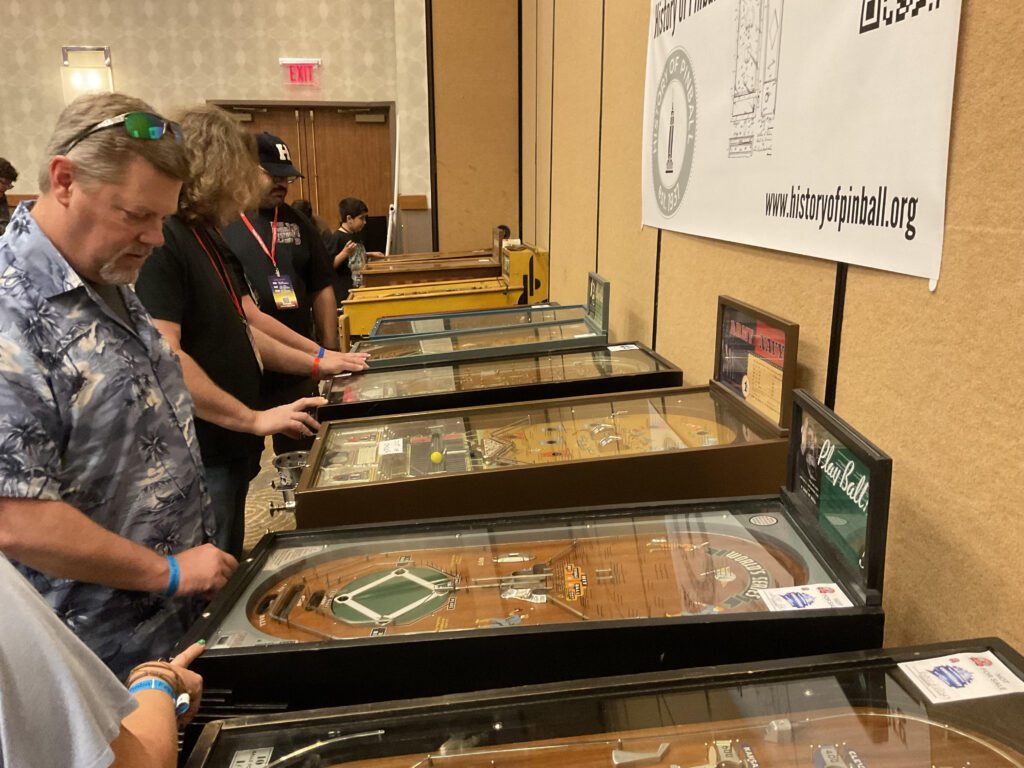 Lyndon Carter, co-founder and operator of the Australian Pinball Museum, was on hand helping run the display and compared finding games in that era to "needles in a haystack." He explained that collectors and restorers sometimes had to resort to finding other old, broken examples of the machines they wanted to play to piece together enough parts to even create a fully functioning game or custom manufacture their own replacement pieces through 3D printing.
It made the collection at the Texas Pinball Festival, which included a number of playable examples from the era like a horse racing and Army-Navy themed games, all the more impressive. Playing the oldest game at the festival, a 1932 penny-fed release with a boxing theme, felt like a real blast from the past. You couldn't help but have a smile on your face getting to experience a fun piece of history like that firsthand.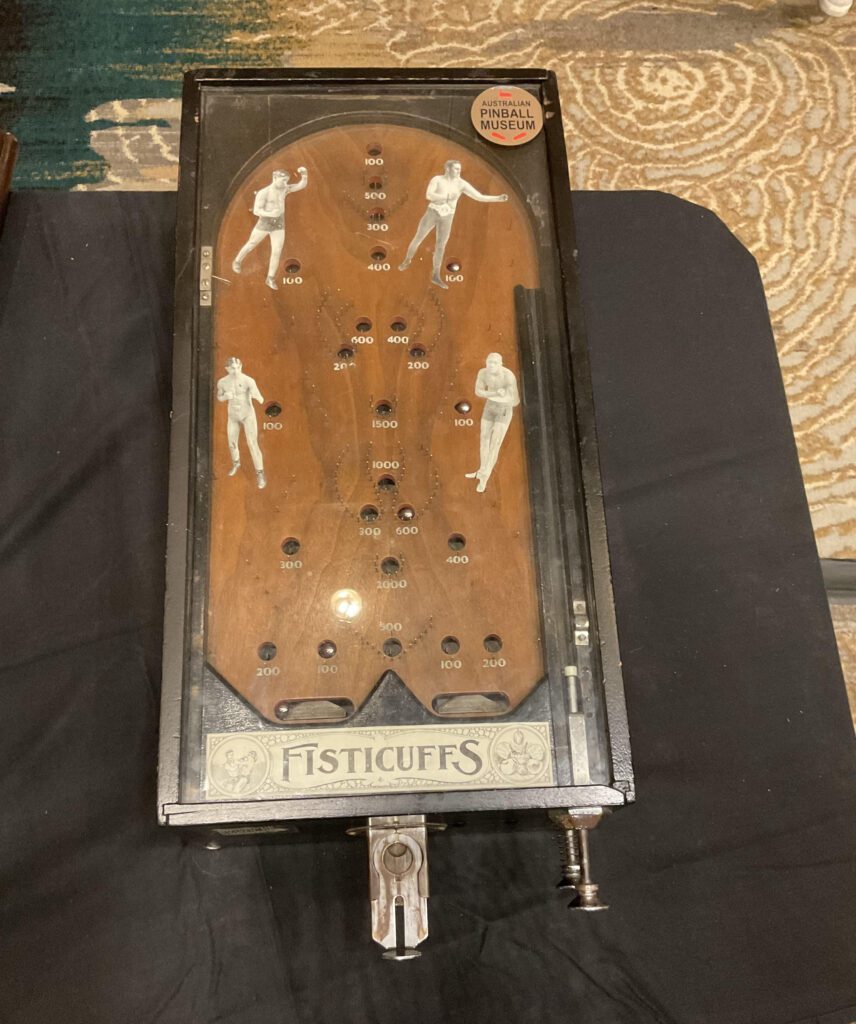 Amid all that fun, it felt like a shame that pinball isn't as prevalent as those years past. Thankfully, beyond some local arcades and bars, pinball continues to put smiles on faces for many area residents outside of the festival through groups like the DFW Pinball League.
League Tournament Organizer Billy Roadifer was on hand at the Texas Pinball Festival. He said that the league, currently ranging between 40 and 60 members, is open to players of all ages and skill levels. He added that the league often hosts tournaments at local private collections, allowing its members to see and play games not seen as often in today's arcades.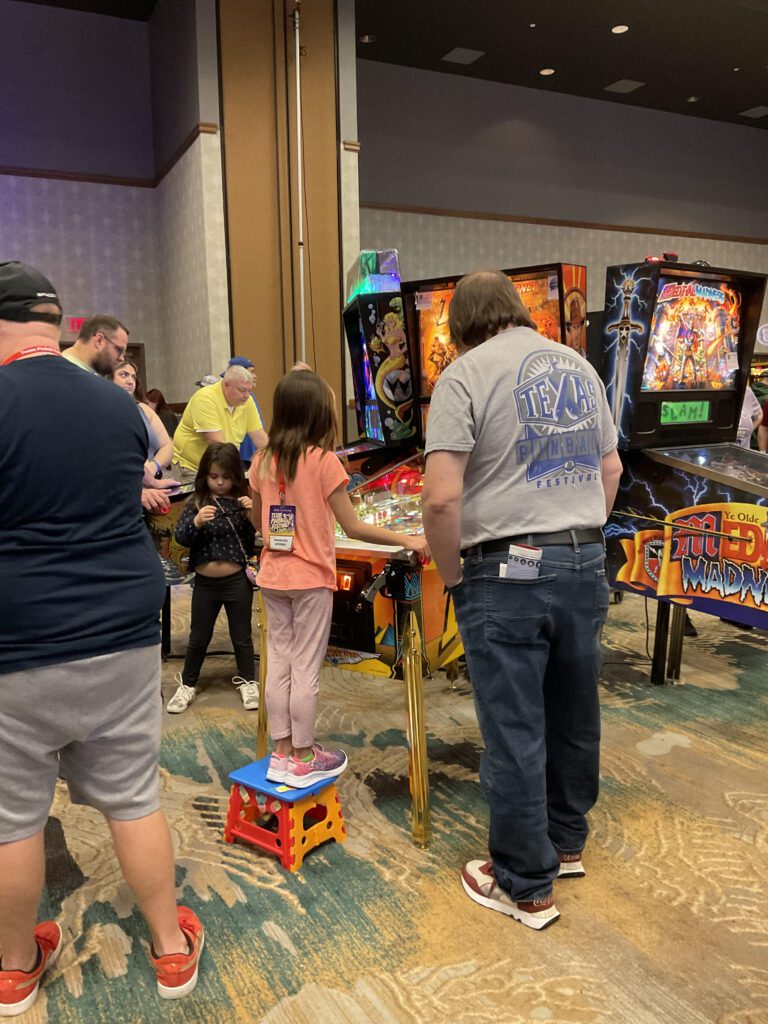 It's that kind of inviting, communal nature and search for entertaining games that undoubtedly allows pinball, and the events and groups that celebrate it, to continue to be such an enjoyable experience after all these years.