Become a pinball wizard in Frisco at the Texas Pinball Festival
Find out how you can play the silver ball at the Texas Pinball Festival this weekend.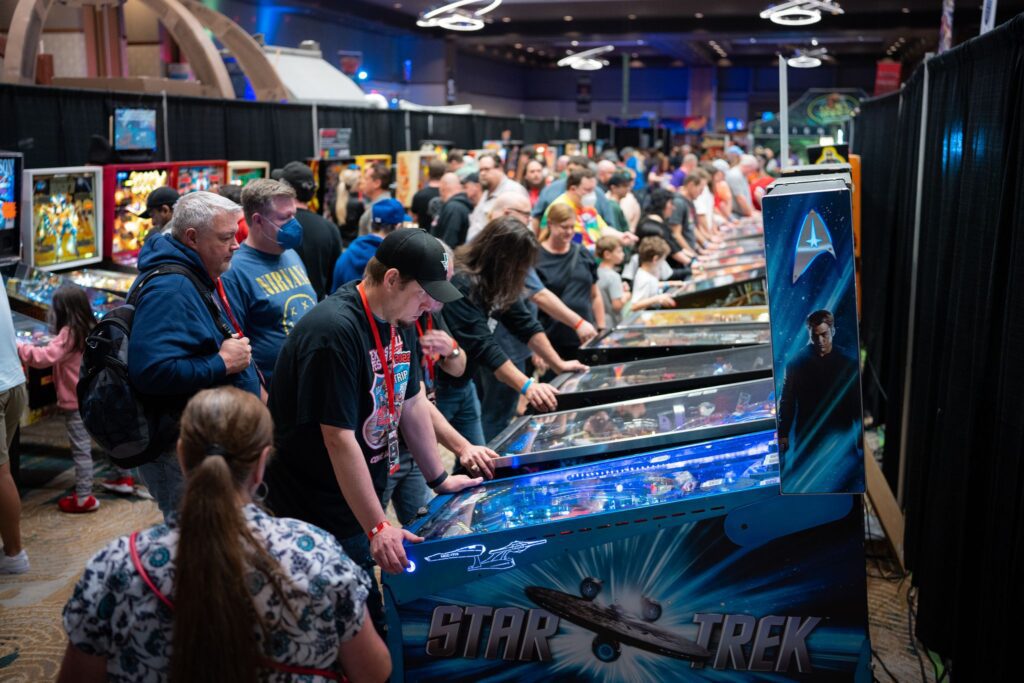 Before the precision jumping of Mario, elaborate button combos of Street Fighter or even the frantic joystick twisting of Pac-Man, all you needed to be the star of your local arcade was the ability to press two little buttons.
Pinball may be one of the quickest to learn but hardest to master arcade games around, but there's something undeniably captivating about smacking that silver steel ball around a table to hear the whirring buzzers and see the multitude of flashing lights it sets off.
Nonetheless, much like the arcades they used to inhabit, the heyday of pinball machines seems behind us. Long gone are the days of the ubiquitous pinball machines at corner gas stations and local bars.
Pinball is retro now, but luckily retro is like, so totally in. Shows like "Stranger Things" are all the rage, so what better way to get in on the retro trends then to play some classic and current arcade hits this weekend in Frisco.
From down under in Australia to up north near Chicago, a love of pinball brings together a diverse community of creators and collectors starting on March 24 for the Texas Pinball Festival.
Festival organizer Paul McKinney said that around 5,000 people will attend the three-day fest, with guests coming from both the local area as well as far-reaching locales like Europe and South America.
McKinney started the festival with a group of fellow pinball enthusiasts who, upon seeing their hobby start to slip in popularity and prominence, decided to pool their collective collections together to start a DFW-area convention. According to McKinney, the original festival featured anywhere from 60-90 machines.
Now, he estimates the festival brings 400-500 games, all of which are free to play with the purchase of a general admission ticket. He noted that even those who just buy a one-day pass and spend a few hours at the festival can "play eight or nine games you've never seen before in your life and might not see again."
There's a sense of pride in McKinney's voice when he describes all of the designers and the unique, innovative games they've brought through the festival's doors over the years. Games that have pushed past the bumpers of what enthusiasts previously thought possible in pinball.
Gerry Stellenberg, the founder of Round Rock-based manufacturer Multimorphic who developed a unique system for one pinball machine to be able to host multiple playfields, is one such designer who has attended the festival since his company's early days. Stellenberg even presented his initial idea for the inventive multifield design at the festival, McKinney explained.
"He came to our show with a new concept for a pinball machine and showed it off, and everybody received it really well," McKinney said, adding that Stellenberg brought his new Weird Al Yankovic-themed table to the festival last year. He'll be returning to the festival this year, more than a decade after that first appearance, with his company's full catalog of games.
Stellenberg is one of the many influential designers, companies and personalities who will be attending the 2023 festival. Designers and developers like Stern Pinball's Jack Danger and Mike Vinikour and Australian-based company Haggis Pinball will be in attendance as well as Jack Guarnieri, the founder and CEO of Northern Illinois-based Jersey Jack Pinball who McKinney noted has also benefitted from being a longtime attendee of the festival.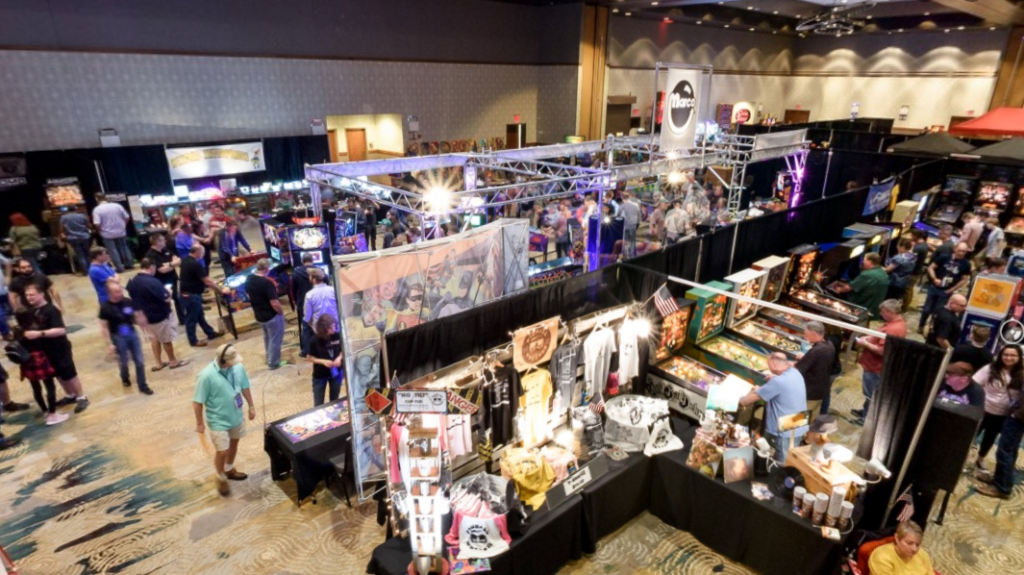 "He stood up and told everybody about a concept that he had for a game called 'Wizard of Oz' that he licensed, and I mean it was pie in the sky. It had flying monkeys and spinning houses that the witch's feet came out of the bottom. He had so much stuff in there that it was hard to believe he could even do this," McKinney said, detailing how Guarnieri was looking for initial investments into the game years ago at the festival which he ultimately received from McKinney and other attendees who believed in his work. "Three years later, he came back with a game, and it changed the industry. It had everything that he promised plus more, and all the other manufacturers had to up their game to keep up with him."
Creators like Guarnieri and Stellenberg show how the Texas Pinball Festival is helping push the frontiers of pinball forward, but they're not the only guests at the fest.
The festival's special guests go beyond those who create the games too. GQ journalist Roger Sharpe, who is the subject of film festival favorite "Pinball: The Man Who Saved the Game," will also be at the festival to meet with fans and host a special Q&A and presentation about the film.
The film's success, as well as the wide array of other activities at the festival like collector competitions and competitive pinball tournaments, only go to show that pinball is just as exciting, creative, inspiring and fun as it's ever been. In short, the Texas Pinball Festival is the perfect place to see how the pinball community has ensured that these games remain an absolute blast well into the 21st century.
The Texas Pinball Festival runs from March 24-26 at the Embassy Suites Hotel & Frisco Convention Center. Single-day ticket prices range from $25-$45 for adults and $15-$35 for children depending on the day. Visit https://texaspinball.com/tpf/ for more information, including a list of available games at the festival.