All of McKinney's a stage on March 25 at the Shakespeare McKinney Festival
Friends, Romans and DFW residents can head to Adriatica Village in McKinney for this celebration of all things Shakespeare.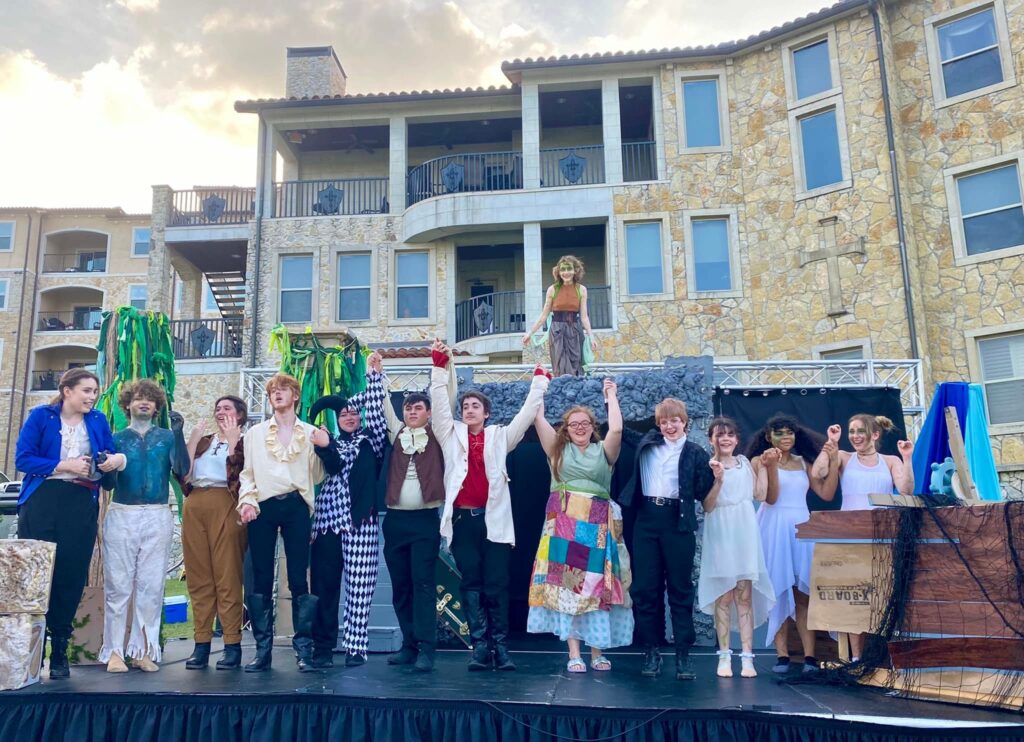 The Bard's words come to life on March 25 at Shakespeare McKinney, just not in the way you might expect.
The family-friendly festival at Adriatica Village features a variety of Shakespearean adaptations across its three stages, all of which have their own unique fun twist. From "A Midsummer Night's Dream: A Galactic Adaptation" to a comedic spoof on "Macbeth" called "Mmmm…Beth," Shakespeare McKinney is bringing together a variety of local organizations for performances that should appeal to Shakespeare enthusiasts and newcomers alike.
"We really just want a fun event for the community to attend…that brings awareness to the arts community and some of these more smaller arts organizations and lets the artists show off their work and get some recognition and reward from it," Shakespeare McKinney Producing Director Angi Burns said.
Burns detailed how the festival initially started as a fundraiser for a single local performing arts academy that formerly operated in the area, but now has expanded well beyond that initial scope in its second year as a collaborative community event.
"It's now a fundraiser for multiple performing arts organizations and community theaters, both adult and youth," Burns said, explaining that Shakespeare McKinney gives 40% of ticket sale proceeds back to the performing organizations, which include area schools like Frisco High School and Van Alstyne High School as well as local theater companies and organizations such as Gorilla Theatre Players and The Young Actors Guild of McKinney. The rest of the funds then go towards producing and operating costs.
The festival includes three separate performing stages showcasing those local groups amid the more traditional festival activities like food trucks, local vendors and a kids' zone with bounce houses, an obstacle course and petting zoo.
There will also be roaming actors who will travel around the festival grounds in character and five different street performer areas where actors can perform Shakespearean monologues or other contemporary acts for tips.
"It's just an ambiance that we're trying to create," Burns said of the various performance areas. She added that her son, who was 7 years old at last year's festival, even dressed up as Spider-Man to collect tips in the street performer area.
"He got $25 in tips, and he just thought like the world was his to conquer at that point," Burns said, noting that the festival allows anyone who wants to share their art an opportunity to do so as long as its family friendly.
The festival also provides opportunities for area students ages 11-18 to earn some funds via $500 scholarship competitions on one of its side stages for Shakespearean monologues, classic scene work and improv for students.
"This is the first year we've added that component," Burns said of the competitions. "So, we're hoping that as we grow, we can also grow that (scholarship) fund as well."
Burns also hopes to see the festival grow in the coming years overall, eventually aiming to make it a three-day event. She believes that the festival's location in the DFW suburbs, in addition to its diversity of artistic organizations, help set it apart from other area festivals.
"We really wanted to celebrate the arts as a whole and have this family fun event which is super exciting because there's nothing like it," Burns said.
Shakespeare McKinney runs from 10:00 a.m. to 7:00 p.m. on March 25 at Adriatica Village in McKinney. General admission tickets are $20 for adults and $10 for children. Kids' Zone tickets are $35. For more information, visit https://www.shakespearemckinney.org/.