Unique and interesting finds abound at the Plano Antique Mall's new location
The Plano Antique Mall recently moved its extensive collection to a new location in the city.
This article originally appeared in the North Texas e-News.
Plano, Texas — In early May, an antique dealer from Austin went viral online for discovering an ancient Roman bust in a local Goodwill store. For just $34.99, Laura Young purchased a piece of priceless history that's now on display at the San Antonio Museum of Art, according to the Washington Post.
Stories like that may seem outlandish, maybe even unbelievable, but just watch Antiques Roadshow or read any number of similar news stories from across the country to see that everyday people are truly capable of finding modern-day buried treasures.
In other words, it may pay to keep your eye out for extraordinary finds next time you go thrifting, especially if you visit a place like the Plano Antique Mall.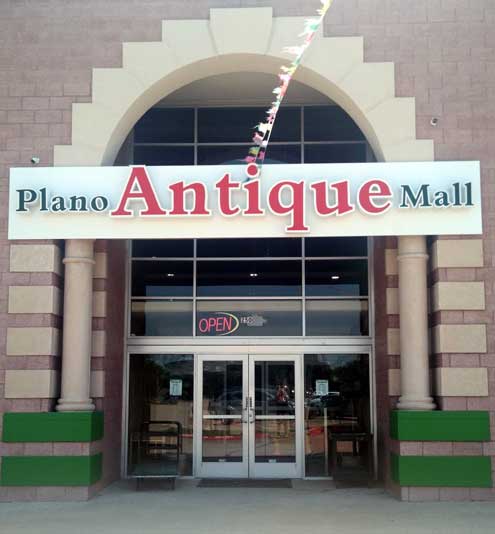 While the mall may not necessarily have any 2,000-year-old Roman artifacts, it's 20,000 square feet of fascinating and exciting items from antique figurines and furniture to pop culture collectibles.
The mall has consistently provided Plano residents a chance to find hidden gems for more than 20 years now. It recently underwent a massive change however, moving from its longtime location on East Spring Creek Parkway to a new building at 6505 West Park Boulevard.
The new space is markedly different from the old location. Rather than an abandoned outlet mall with an uneven parking lot, the Plano Antique Mall now operates out of a beautiful and spacious brick building with multiple dining options accessible within the same lot.
Longtime Plano Antique Mall Manager Irene Lam explained that the new space has been a hit with the mall's customers ever since it opened on February 10.
"They all love it," Lam said, noting that customers especially appreciate the extra lighting and updated exterior of the new building.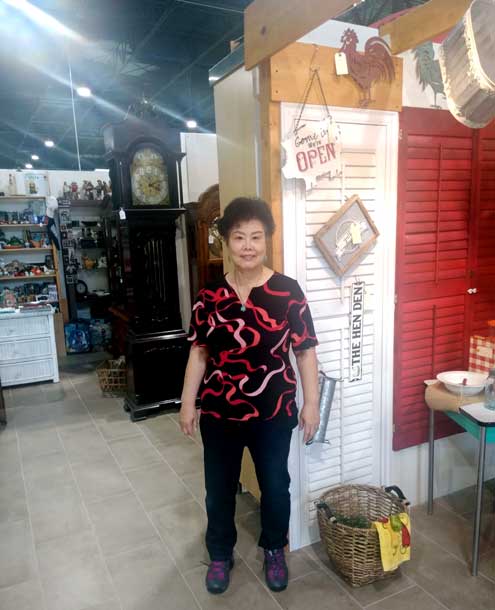 Lam estimates that about 65% of the vendors from the old location moved with the antique mall. These were the vendors that Lam felt consistently made sales and found in-demand items to pass along to customers. New vendors make up the rest of the mall's current space as it was clearly important to her that the mall contain sellers who stock the kind of products that she sees customers looking for the most.
"They're looking for home décor and dishes and maybe some furniture or shabby chic," Lam said.
Lam explained that some of the trendiest items in the mall right now though are crystal glass and sports memorabilia as well as Star Wars and Hot Wheels toys. In fact, crystal glass is something that Lam herself has bought from the mall.
"We have some real beautiful crystal vases and sometimes some unique, hand-blown crystal glasses," Lam said.
Crystal glass was a popular serving vessel material during the 19th century for how it captured and reflected light according to Invaluable, a premier fine art and antique online marketplace. The site says that the most expensive examples can cost up to $4,000 depending on the manufacturer and intricate quality of the glasses' design.
Many of the mall's vendors are able to find their distinctive inventories, whether that be crystal glass or other desirable collectibles, by scouring estate and garage sales or auctions. Their efforts allow them to find potential diamonds in the rough at bargain prices to pass along to the mall's eager customers.
It's a system that's helped to bring the Plano Antique Mall more than two decades of success as a popular spot for locals to find antiques and collectables, with many more successful years likely to come at the mall's new location.
"This is a new store that has everything for everybody," Lam said. "Bring in the whole family from grandparents to children."